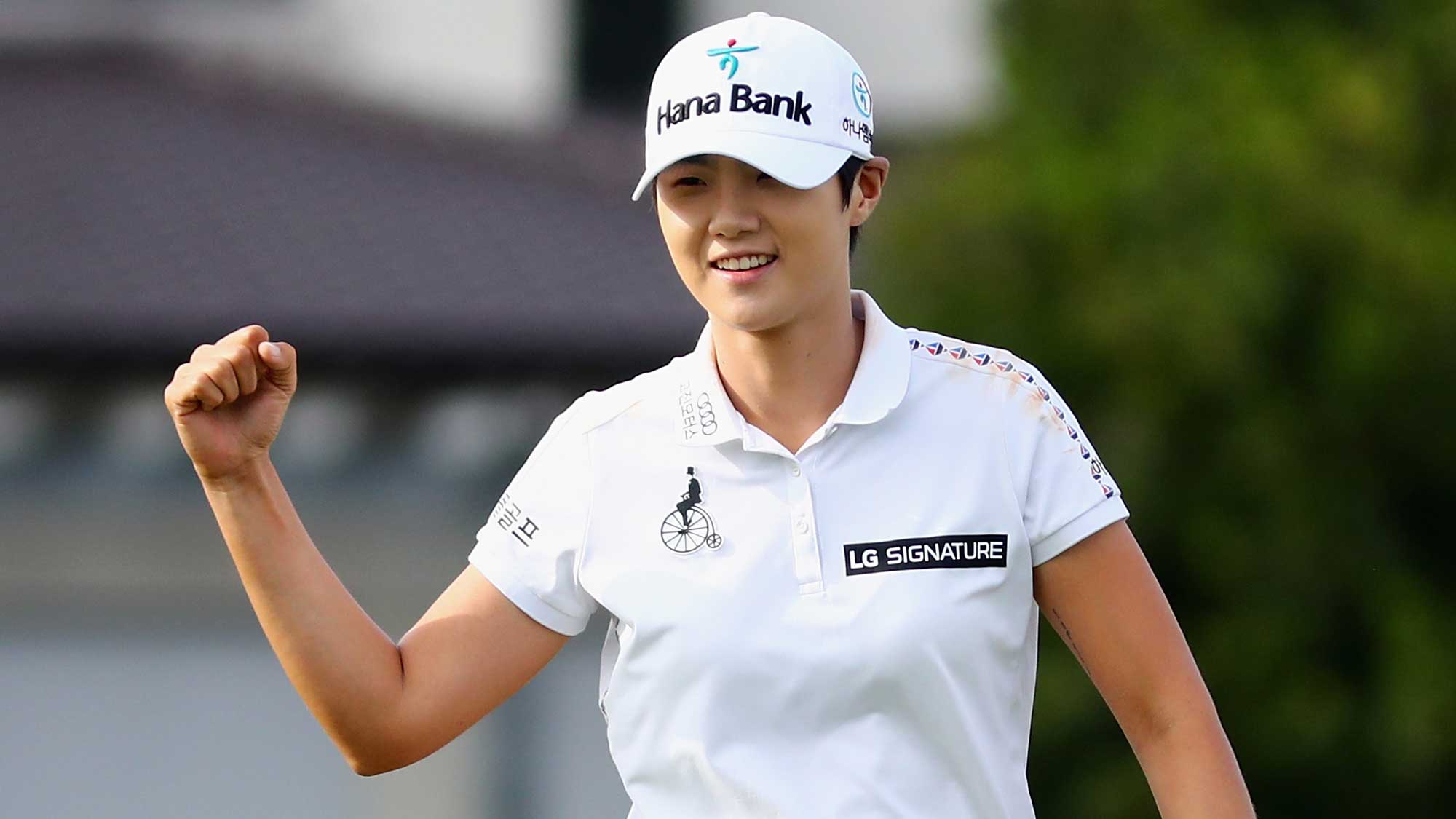 Sung Hyun Park Could Win It All
Literally. Sung Hyun Park could sweep all the season-ending awards this weekend at the CME Group Tour Championship. She locked up the Louise Suggs Rolex Rookie of the Year with five events remaining on the schedule and her opening rounds of 67-65 put her in position to take home all the other season-ending awards. Park holds a three-stroke lead heading into the weekend.
Park topped the money list heading into this week, so a win would naturally keep her in that top spot. She sits in the top-5 in the Race to the CME Globe, putting her in position to win the $1 million dollar prize with a win on Sunday. Park is also in position to eclipse Lexi Thompson, who currently leads the Tour in scoring average. If Park can finish nine or 10 strokes better than Thompson, depending on how low Thompson goes this weekend, Park can take home the Vare Trophy. She is also in position to take home Player of the Year with none of her closest competitors currently in the top-10 and unlikely to earn any points.
Finally, Park could return to No. 1 in the world golf rankings with a win on Sunday. She held the top spot for one week before being passed by Shanshan Feng on Monday.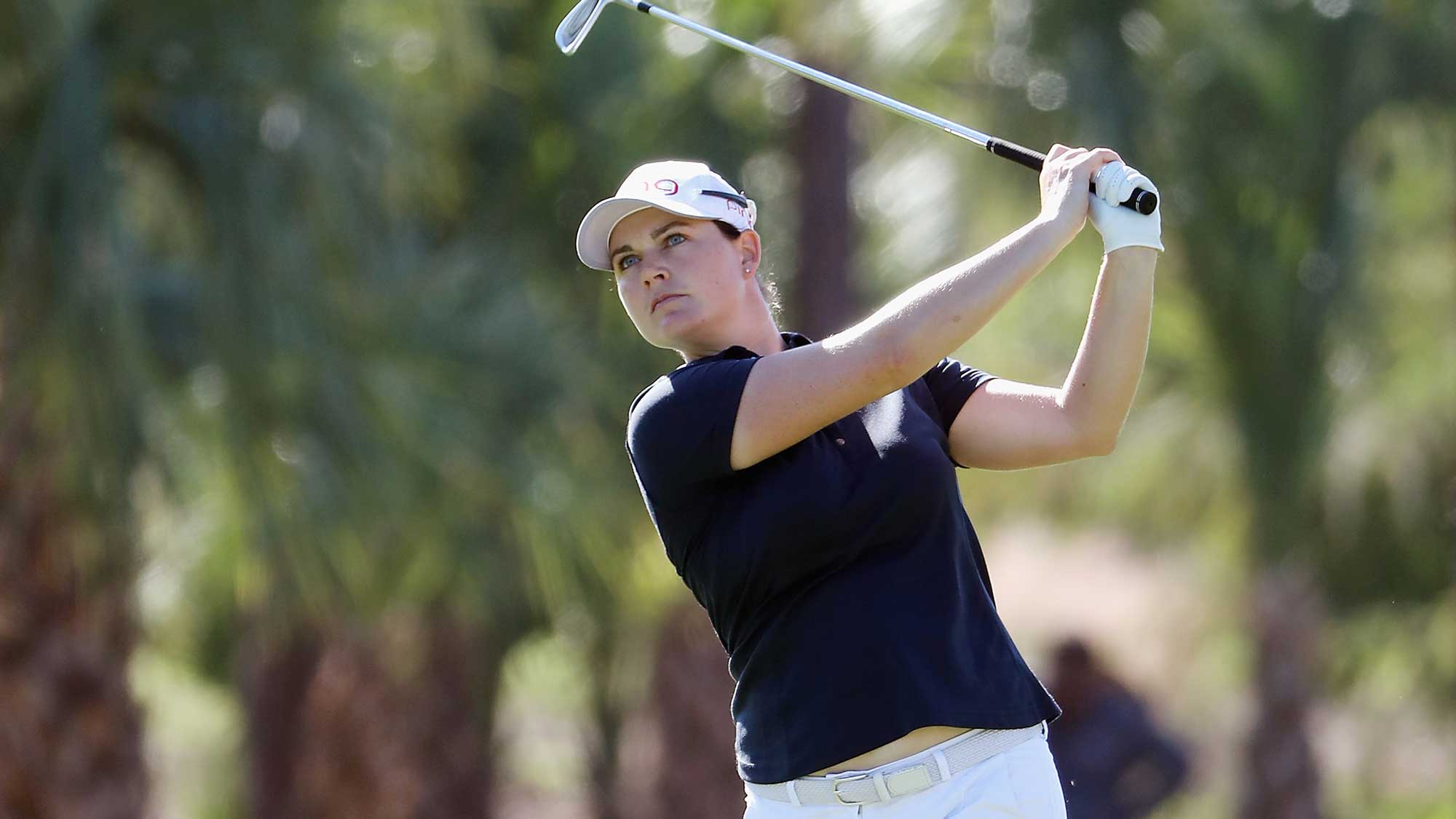 Keep An Eye on Caroline
Three-back of Park in a tie for second sits Caroline Masson, who is off to her best start in the CME Group Tour Championship with opening rounds of 69-66. They're the lowest rounds she's posted in this Championship after previously playing this event ill, and another time with a broken finger.
Masson will play in the final group on Saturday. She will play alongside Park and first round co-leader, Sarah Jane Smith. Masson says it was a tip from her instructor, David Leadbetter, who made a few adjustments to her swing plane, which resulted in only one bogey this week. Her parents also made the trip from their home in Germany to cheer her on this week.
"This week I got a little tip from my coach," said Masson. "I am hitting it much better, so I am confident out there [and] worked on my putting."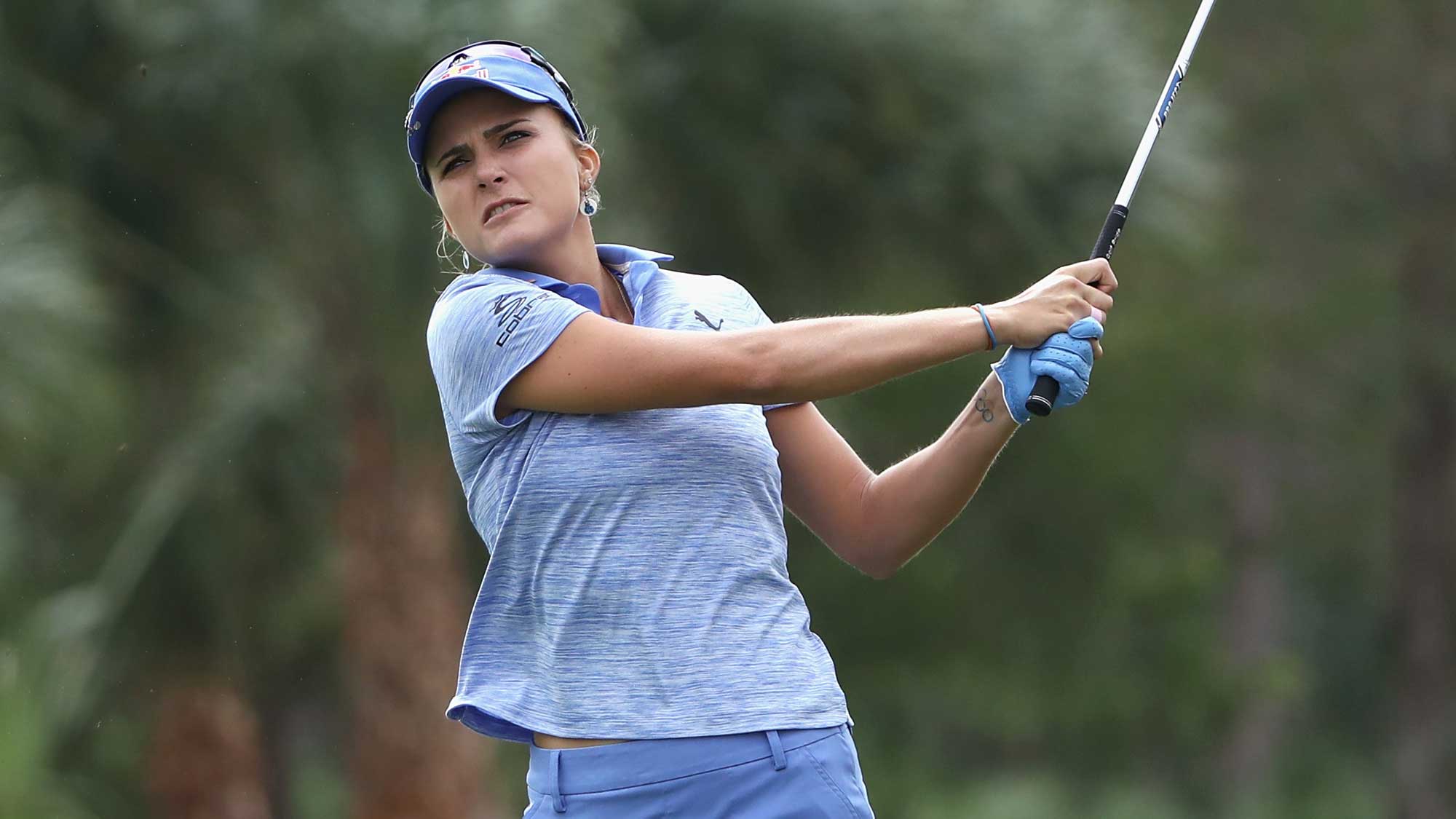 Look Out For Lexi
Lexi Thompson started her day in a tie for 36th after a day one, 71. The Race to the CME Globe point leader made up considerable ground on day two with a 67 that got off to a rocky start. Thompson began her day on the back nine and made back-to-back bogeys before rallying with four birdies in five holes.
"I hit a few really erratic shots in the beginning. It wasn't a good start to the round," Thompson said. "Just tried to stay positive and find something that could work for the last 14, 15 holes. My caddie, Kevin, help me with that."
She sits six-strokes off the pace heading into the weekend where she'll need to remain within striking distance of Park in order to secure the Vare Trophy. But Thompson has what it takes to go low in Naples where she went 67-68 on the weekend to finish fourth in 2015.

Get To Know Sung Hyun Park
Trending on Social