Just when it seemed Lexi Thompson's year couldn't take one more turn, it did just that. In mid-December, the 22-year-old took to social media to announce she had to withdraw from next week's Diamond Resorts Invitational due to an aggravated wrist injury.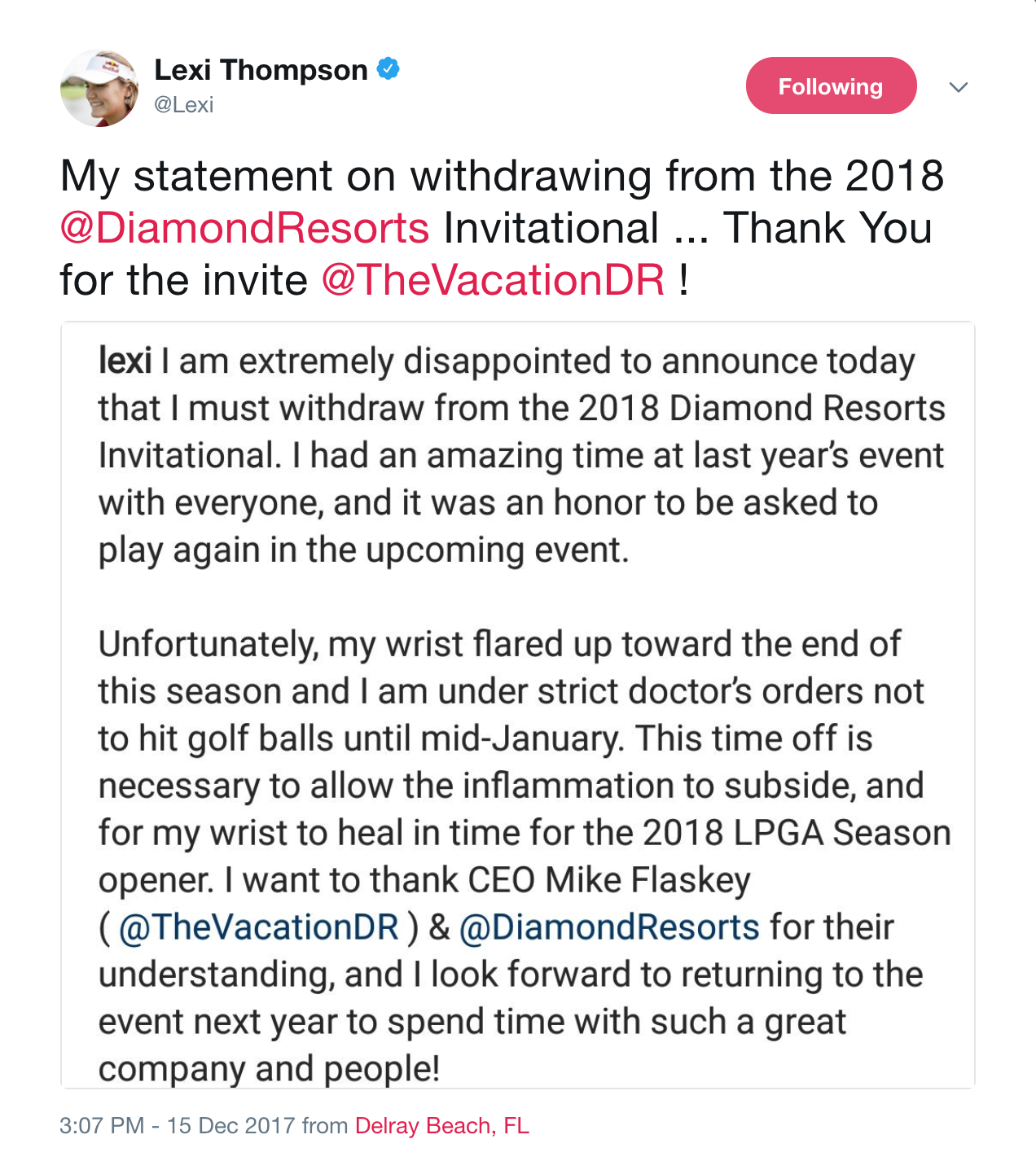 From a controversial ruling at the season's first major, to her mother's cancer diagnosis, to a missed two-footer for her third win of the year, Thompson's 2017 season was riddled with lows. But her year appeared to be ending on a high note when she took home the 2017 Vare Trophy for the lowest scoring average, as well as the $1 million dollar Race to the CME Globe. In December, she also finished tied for fourth at the QBE Shootout with teammate and PGA Tour member Tony Finau.

Thompson injured her right wrist in February 2015 during a photo shoot in which she was boxing and suffered a deep bone bruise. According to Thompson's post, she'll be sidelined until mid-January but is hopeful she'll be ready to compete at the Tour's season opener, the Pure Silk-Bahamas LPGA Classic, during the week of January 22.