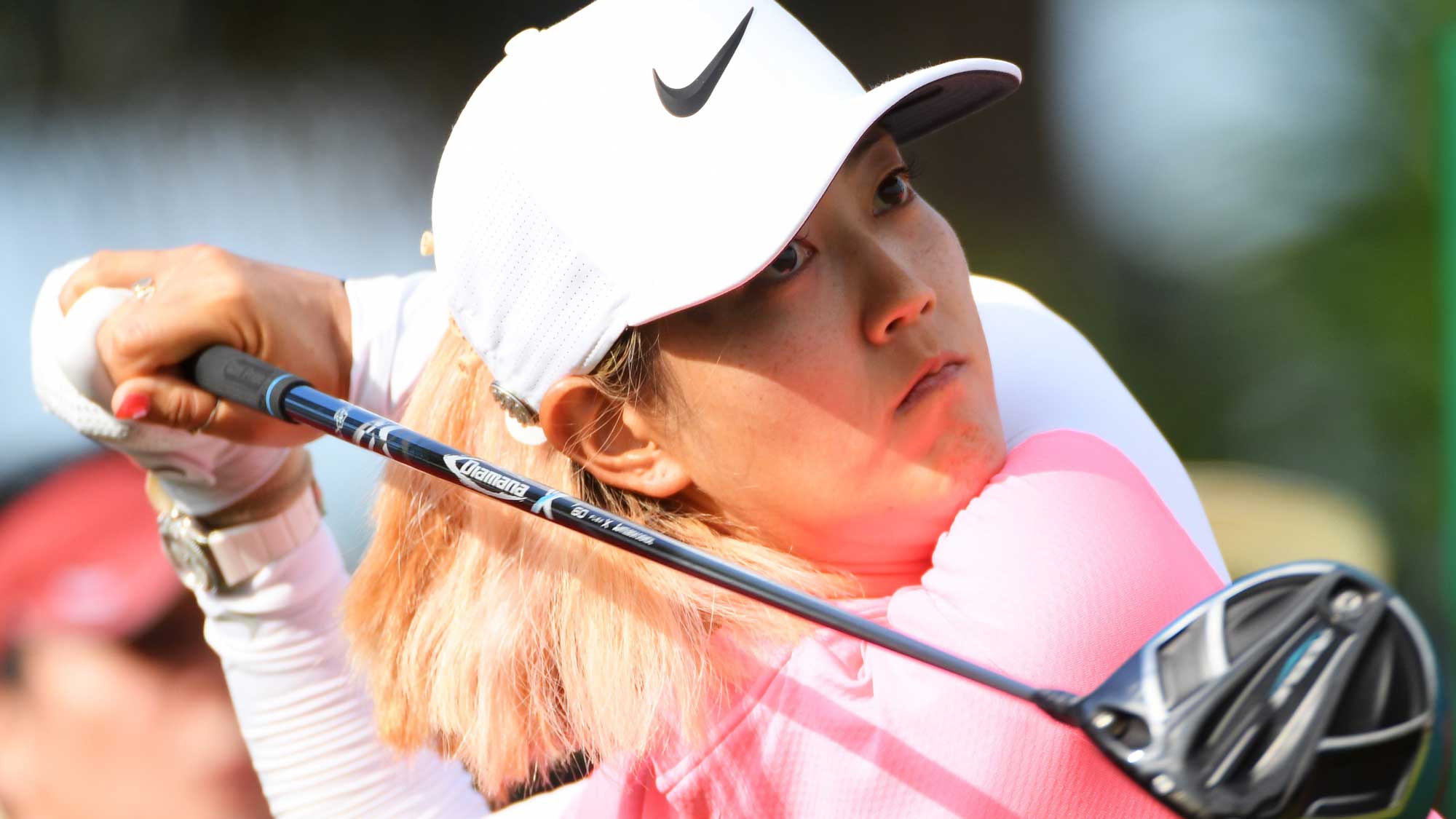 Wie's Winless Drought Ends
With a massive fist-pump, a big scream, and a few tears, Michelle Wie's winless drought came to an end Sunday at the HSBC Women's World Championship.
The 28-year-old, whose last win came at the 2014 U.S. Open, came up short with her approach on the 72nd hole, and left herself a 36-foot putt from off the green. It wasn't a must-make, per se, but it certainly would have put pressure on Danielle Kang and Nelly Korda (who were a hole behind).
Wie nailed the putt – calling it "the best" of her career – and neither Kang nor Korda could convert their birdie tries on the 72nd hole. She was bogey free on Sunday, shooting a 7-under-par 65.
"I'm so proud of me and my caddie and my entire team," said Wie. "It's been a long time since I've been up here, so it feels pretty good. It feels great."
She held the 54-hole lead at this event last year, but was caught by a charging Inbee Park in 2017, who fired a Sunday 8-under-par 64 to win by one shot. This year, it was Wie who came from behind to lift the trophy.
"I wanted really badly to win, especially after what happened last year," said Wie. "I had some unfinished business here."
Wie moves to No.2 in the Race to the CME Globe with the win, her fifth on the LPGA Tour.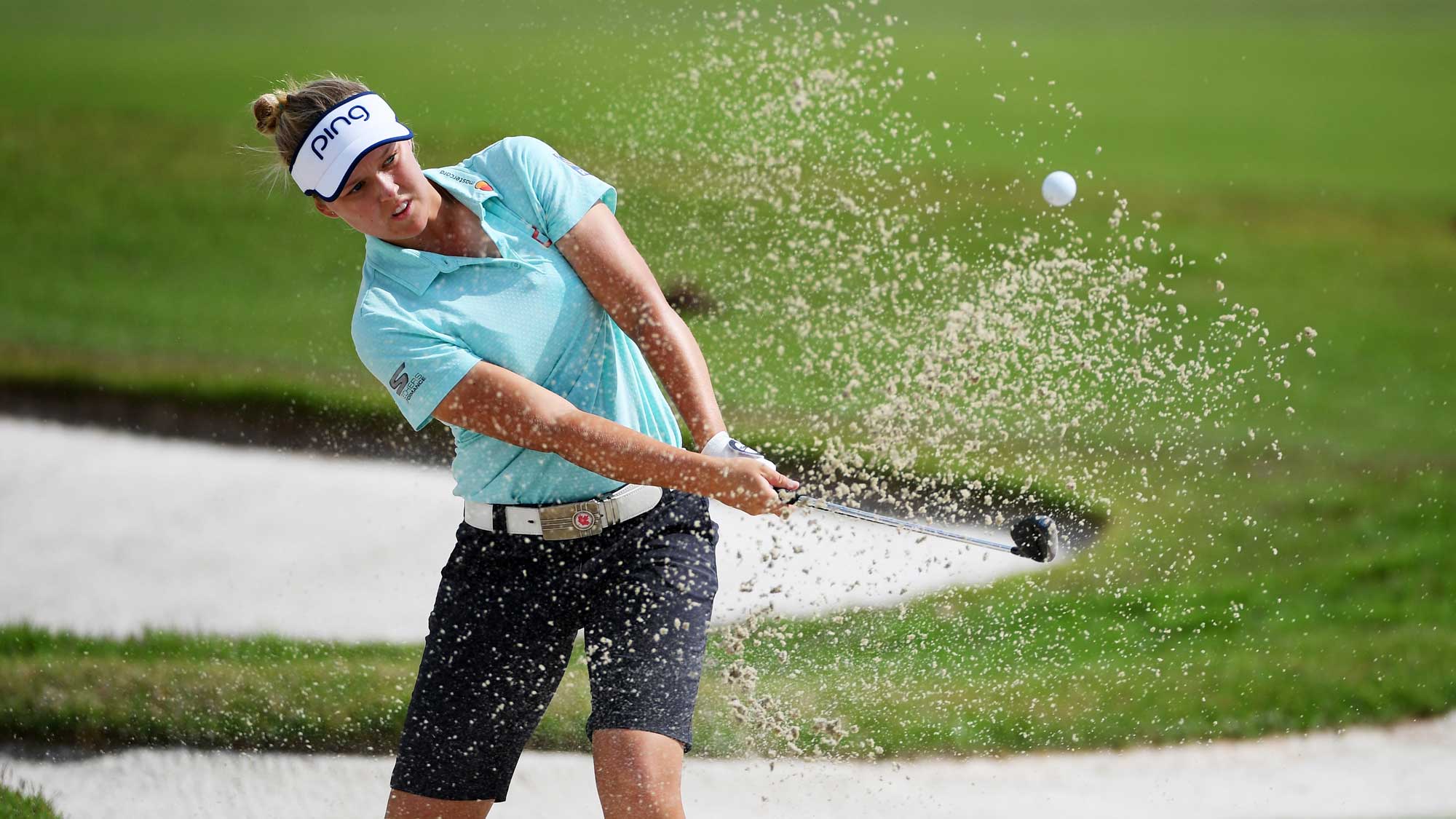 The Future is Now
When it came down to it on Sunday, a 19-year-old and a 20-year-old had a chance to win on the LPGA Tour – again – and a 15-year-old amateur finished just four shots back, and in the top-10.
Nelly Korda, 19, held the overnight lead and was steady, if unspectacular, for most of Sunday. She shot a 1-under-par 71 but still had a 15-foot chance on the 72nd hole to make birdie and get into a playoff with Michelle Wie.
It didn't fall, but still, Korda – the younger sister to last week's winner Jessica Korda – notched her best ever finish on the LPGA Tour, a tie for second.
"I definitely fought till the end. That's definitely 100 percent true," said Korda. "But I mean, sometimes it just doesn't work out, but I'm proud of myself for fighting till the end."
Brooke Henderson, 20, was threatening the lead for all of Sunday. She was bogey free on Sunday and was 4-under par on the front nine. She had been 9-under par for the back nine during the week, but just couldn't convert on a handful of chances before finally birding her final hole of the tournament.
Although just in her third full season on the LPGA Tour, Henderson has five wins already to her credit.
Korda, meanwhile, had a solid rookie campaign a year ago and this marked her second top-10 finish of the year already.
The teenaged Thai amateur, Atthaya Thitikul, also didn't make any bogeys on Sunday, making four birdies and an eagle.
It was an impressive start on the LPGA Tour for the 15-year-old, and just another example of how the youth movement in women's golf is well underway.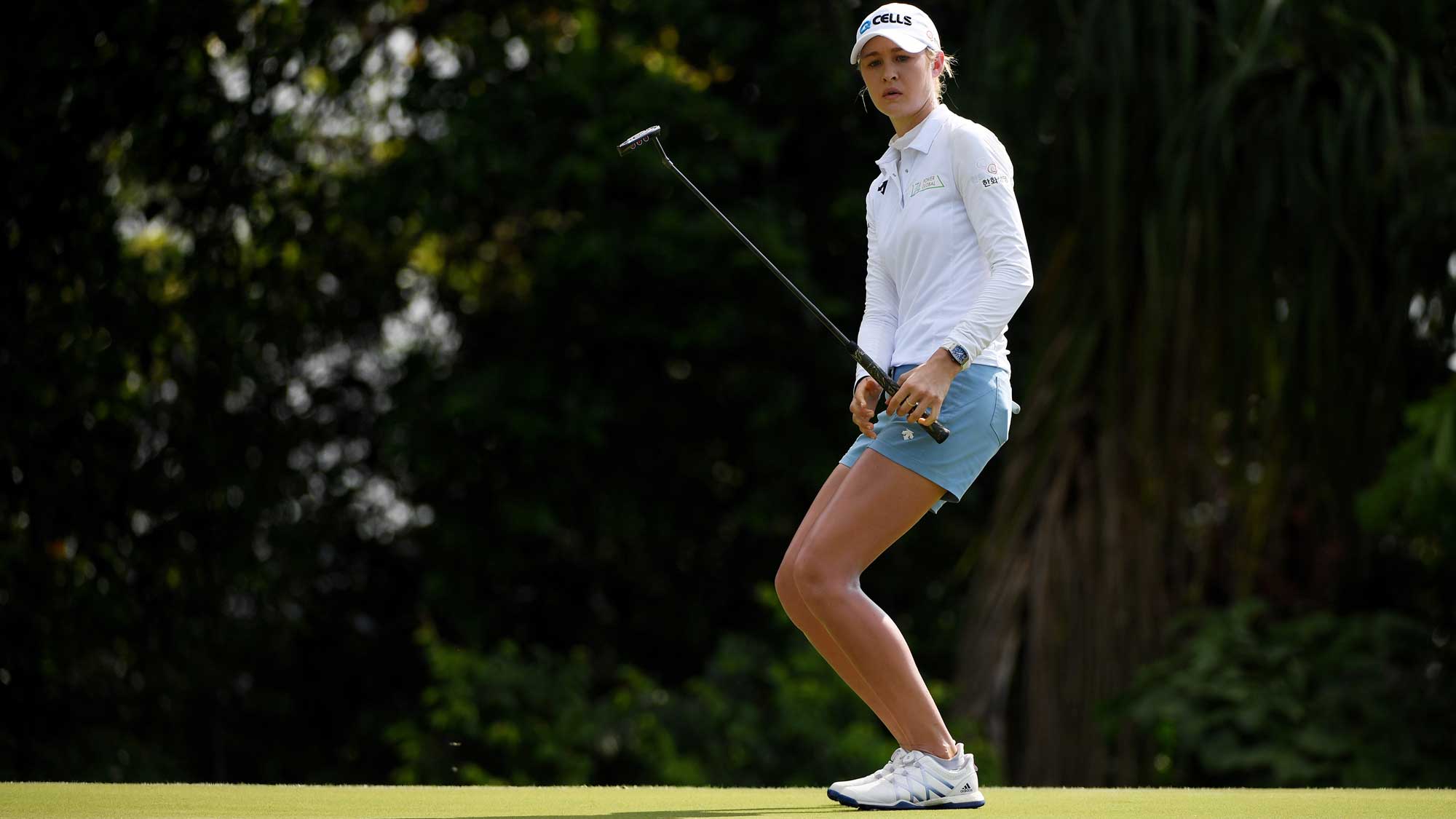 A Learning Experience for Korda
It wasn't the result Nelly Korda was hoping for Sunday at the HSBC Women's World Championship, as she held the 54-hole lead for the second time in her young career.
But it was certainly a learning experience, and with older sister Jessica by her side as she walked away from the 18th green, you can bet this won't be the last time you'll see Nelly near the top of an LPGA Tour leaderboard.
"I had a bunch of putts that were really close and a lot of them lipped and burned edges. It definitely hurts, but that's golf," she said. "There's going to be another tournament. There's going to be another feeling like this. Just have to keep going forward."
Korda shot an even-par 36 on the front nine before birding the par-4 10th. She had a few looks at birdie throughout the back nine, but mostly just scrambled to make par. No one else on the leaderboard made a big charge away from the pack, so by the time Korda got to the 72nd hole, she still had a chance to win.
After a perfect drive, she hit an even more perfect approach and had a 15-foot try for a birdie to force a playoff. It missed – one of her 33 putts on the day – and she'll have to wait for another opportunity for win no.1 on the LPGA Tour.
"I felt good. I hit it really close. Unfortunately I didn't make the putt, but that's golf," she said. "There's going to be more."
With a win, the Korda sisters would have become the second set of siblings to win on the LPGA Tour in back-to-back weeks, joining Annika and Charlotta Sorenstam in 2000.
Final Round Highlights
Trending on Social