Brooke Henderson entered Friday with a two shot lead and made three birdies on her outward nine to stretch her lead to five at the turn at the LOTTE Championship.
Instead of building on her comfortable cushion on the back nine, Henderson stumbled coming home. After a birdie on the par-5 13th got her to 12-under, Henderson made a four-putt double on the par-3 16th to slide back to 10-under. Then, she went long on her approach on 18 and made bogey from the back bunker to finish at 9-under.
"I hit it so well today that it kind of sucks to walk off the course 1-over when I know it could've been so much better," explained a disappointed Henderson. "But on the plus side I'm still leading, which is always great going into the final round. Hopefully I can hit it just as well as I had today and hopefully make a few more putts."

Henderson's once five-shot lead had nearly completely evaporated as she'll take a one-shot lead into the final-round. The Canadian posted a 1-over, 73 on Friday. Mo Martin made an eagle on 13 and a tricky 4-foot par on 18 to post a 72 to remain at 8-under.
"I've been kind of struggling with my putting all year," said Henderson, who attempted 35 putts in round three. "First few rounds, I had it going and I felt confident with it; then on the back nine I just kept missing I just felt like every single putt and kind of I got a little bit down. That's always a terrible way to be, especially when you're still leading the tournament."
Nasa Hataoka and Inbee Park are just two back of Henderson at 7-under. Lizette Salas and Shanshan Feng are three back while Pernilla Lindberg and Daniela Iacobelli are just four back with 18 holes to play.
While it's only a slim cushion, Henderson remained upbeat knowing she'll have a chance at win number six.
"I would've liked it to be a lot more, but one shot is good. I know there are still a ton of really talented players really close behind me, so I'll have to go out and make a lot of birdies and hopefully it's my day."
After the front nine, Henderson had made just one bogey and 13 birdies over the first 45 holes of the tournament.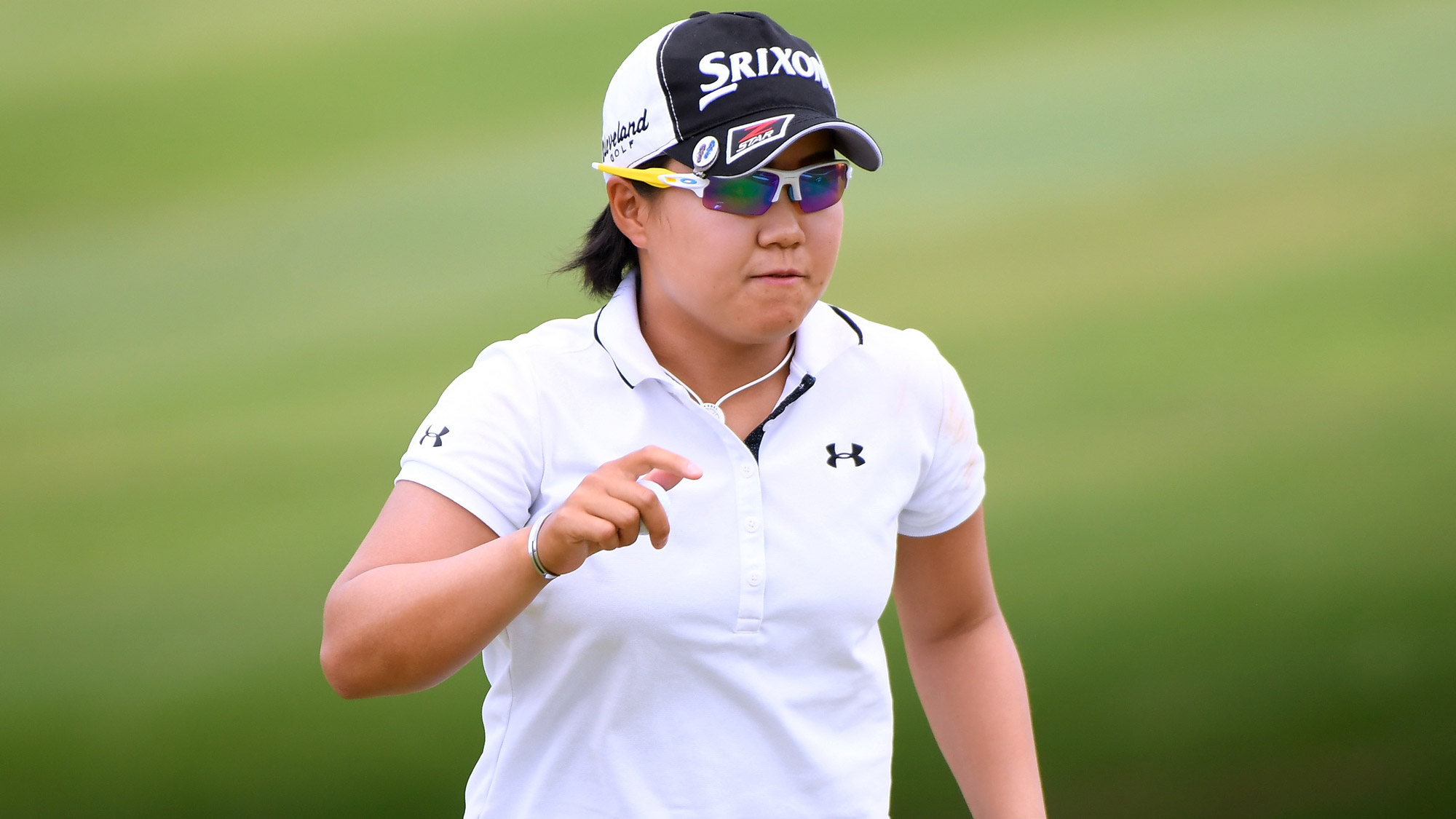 Japan's Hataoka Closes on Leaders
19-year-old Nasa Hataoka made five birdies on the day and posted a 4-under, 68 to move from a tie for tenth to a tie for third.
"I think I hit it really good and played really well," said Hataoka. "I think that these winds the other two days kind of helped me. I had three eagle chances and just couldn't make it, but I made a lot of good shots."
Hataoka has one top 20 finish this season, but is still looking for her first career top 10 finish.
"I'm looking forward to tomorrow (Saturday)," said Hataoka, who had a chance to attend The Masters. "The visualization helped me, I was just imaging shots I saw last week."
Hataoka was forced to go back o LPGA Qualifying School after a uneven first year on Tour. A big finish in the final-round could secure her status for 2019.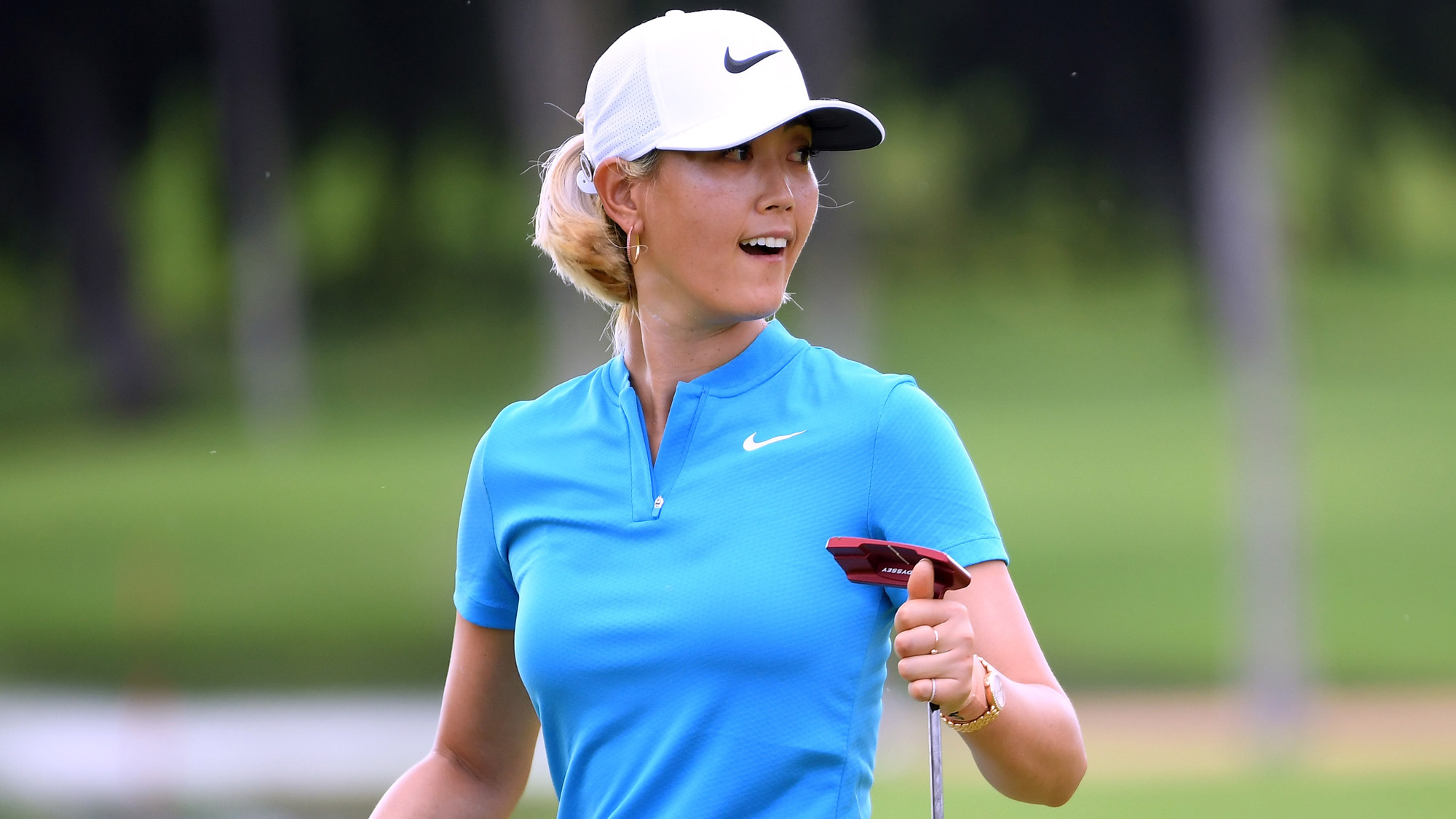 Wie Treating Golf Like a 'Game' and Posts a 69
Michelle Wie noticed a change in wind direction on hole 18. She pulled out her 11-wood and hit a low laser to 12-feet and then found the middle of the cup with her birdie putt to post a 69, her lowest round of the week thus far.
Wie said after her round that she's trying to keep things light all year.
"I'm just having fun with it," explained Wie. "I think I'm treating golf more like a game. I'm trying not to grind as much and treat it like a game."
Wie moved from T31 to T18.
Hyo Joo Kim Aces Hole 12
Hyo Joo Kim made an ace on the par-3 12th from 157 yards with a 6-iron. She wins a three-night stay at the LOTTE World Tower's Signiel Tower.
Kim posted an even-par, 72 on Friday.
It's the eighth hole-in-one on the LPGA this season.
Trending on Social