Family is everything to Brooke Henderson.
Her dad, Dave, is her coach, her sister, Brittany is her caddie, and her mom, Darlene, travels quite often as well.
Two weeks ago, Brooke withdrew from the U.S. Women's Open to be surrounded by family when her grandfather – on her mother's side – passed away.
Family is why the Meijer LPGA Classic is so special for Henderson.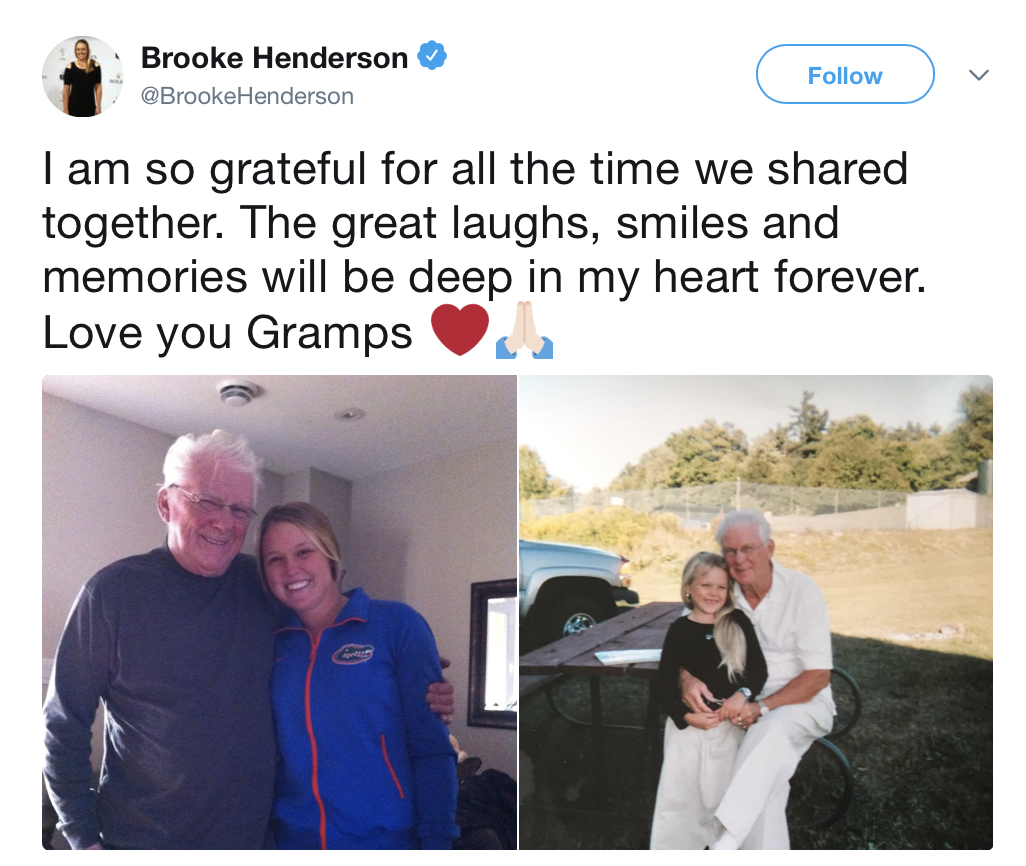 When Henderson won last year with a final round 66 to hold off Michelle Wie and Lexi Thompson, her entire immediate family rushed the green to spray champagne in celebration. It was an extra special win as the final round landed on Father's Day. It does again this year.
"I owe so much to my dad and my mom," said Henderson on Tuesday during her press conference at Blythefield Country Cub. "They've sacrificed so much so Brit and I can follow our dreams and chase after our goals. To dedicate it to my dad was really special."
Her entire immediate family is back in Grand Rapids this year.
At the midway point of the season, it's tricky to measure Henderson's year. While she has a win and five top 10 finishes, the three missed cuts definitely nag at her.
"It been a little up and down, more than I would have liked," explained Henderson about her season after 14 starts. "But having a win so early really takes a lot of pressure off."
Henderson won the LOTTE Championship in early April, but has just one top 10 finish in her last six starts.
The 20-year-old has spent a lot of time of late trying to find the ideal putter. At the Kingsmill Championship, the flatstick was brilliant and she finished fourth. Overall, she ranks 86th on the LPGA in putting average.
"I've switched putters so many times the last couple years, but once I get one that feels good like I do this week, then hopefully I can make a few more."
Henderson is using her Anser putter this week, which is a bit shorter than what she traditionally uses.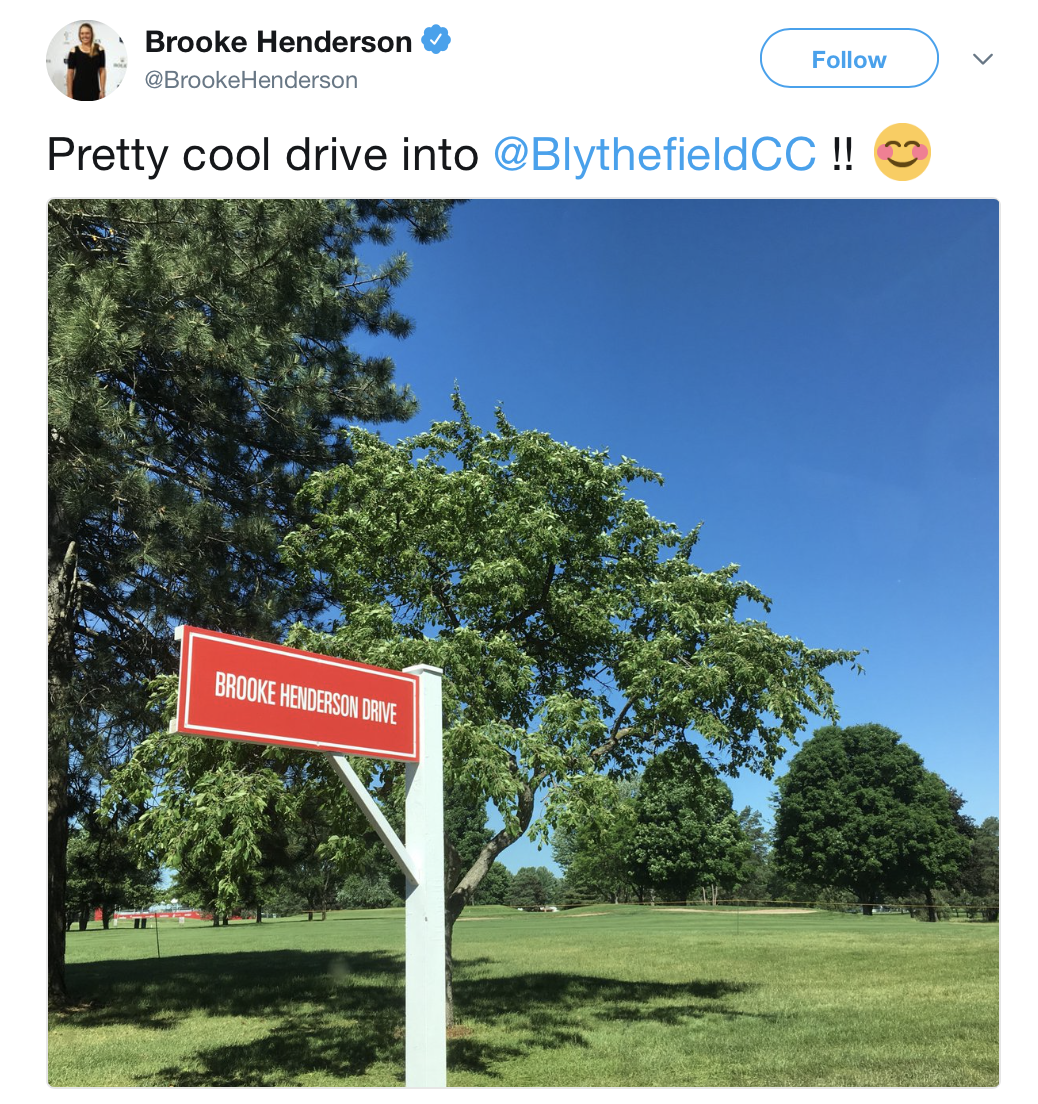 It's not just the putter that has her feeling good this week. When she neared the course, she turned down "Brooke Henderson Drive" and snapped a picture of the street sign in her honor. There is also a cheese sculpture at the Grand Taste, an on-site food experience, designed as a replica of the defending champion.

Oh, she also loves the food at the Meijer LPGA Classic.

"The food here is amazing, the best all year so I love it here," said Henderson. "The cheese head is pretty unique. The whole atmosphere, I feel like the fans are great and the come to support."

A second Meijer LPGA Classic would fit nicely in the Henderson family home and she'd surely dedicate it to her father and her "Gramps."