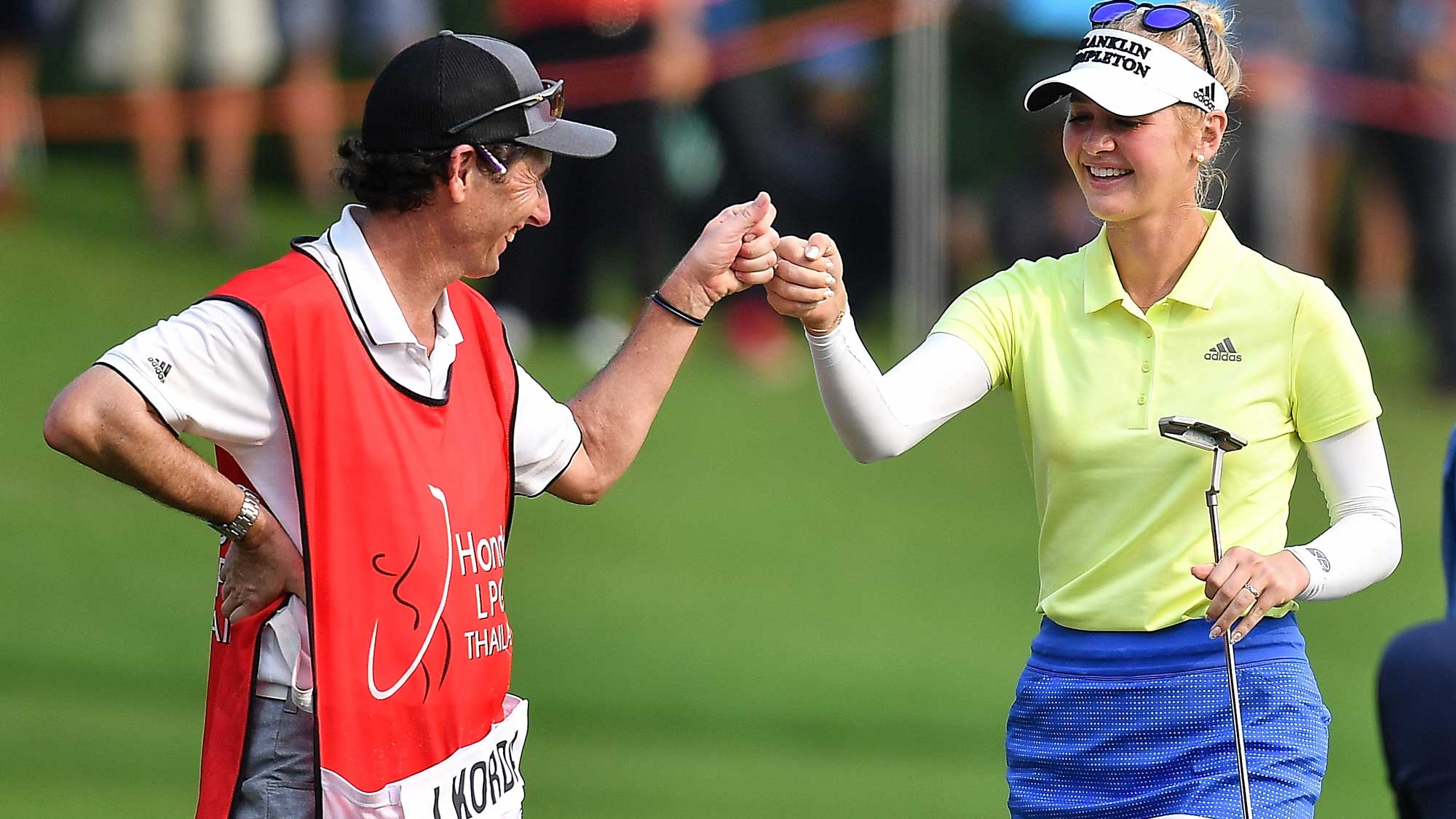 Jessica Korda Was Awesome
There was every reason to believe that it would take time for Jessica Korda to find herself in 2018. She had offseason double jaw surgery and has 27 screws holding together her face and was therefore limited in her preparation for the year. In addition, the Honda LPGA Thailand was her first start.
Throw it all out the window. Not only did she win, but she shattered the tournament scoring record and defeated a star-studded leaderboard by four shots. The tournament was truly never in doubt over the weekend. The pressure – and Korda admitted nerves – never got to her. She made birdies on 11, 13, 15 and 17 coming down the stretch to slam the door on the competition.
Fans may have wondered if Korda could so quickly find her rhythm, but her fellow competitors knew it wouldn't take long.
"I don't think any of us doubt how talented Jessica is," said Thompson, who finished in a share of second. "I think it shows coming out after surgery and that few-month break how much talent she actually has. She's a player to always look out for."
This may be the springboard to the best year of her career. In 2014, she won the first event in the Bahamas and went onto win again in May. She finished 16th on the money list that year.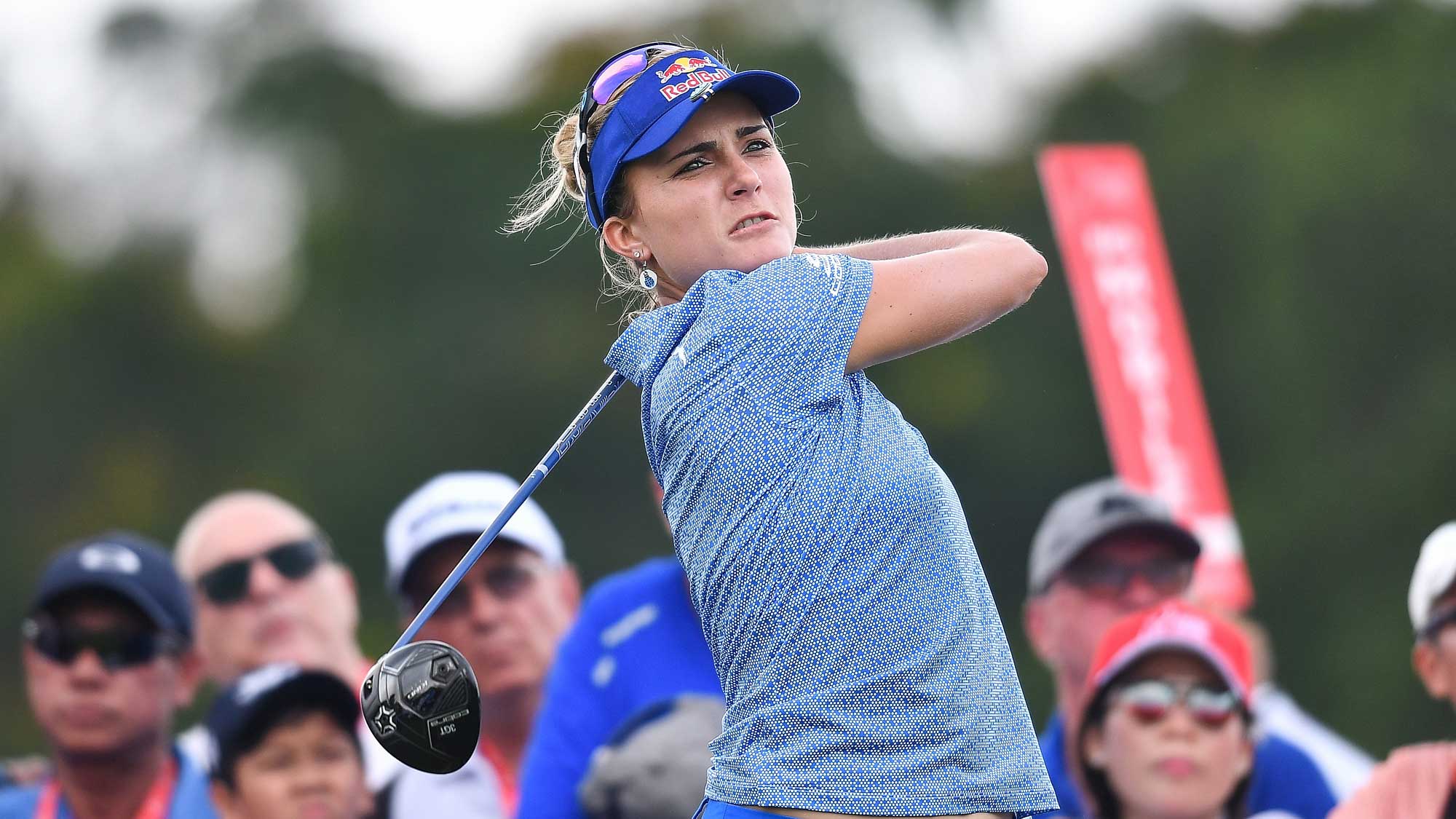 Nothing Rattles Lexi
Towards the end of the telecast on Sunday, the commentators began to wonder what if Lexi hadn't made the mistake of having an immovable advertising sign moved on Friday, which resulted in a two-stroke penalty. Nobody knows, but the more important point is that it really didn't bother her at all. She finished the final-round with a sterling 8-under, 64 to share second place.
Lexi rises to No. 2 in the world. It seems only a matter of time before the "Top American in the World" becomes the "Top Player in the World". She has never reached No. 1 and it very well could happen this week in Singapore.
She just appears zeroed in on dominance. She has two top 10 finishes and seven straight under-par rounds to the start the season. She now has 54 top 10s for her career. By the way, she's 21.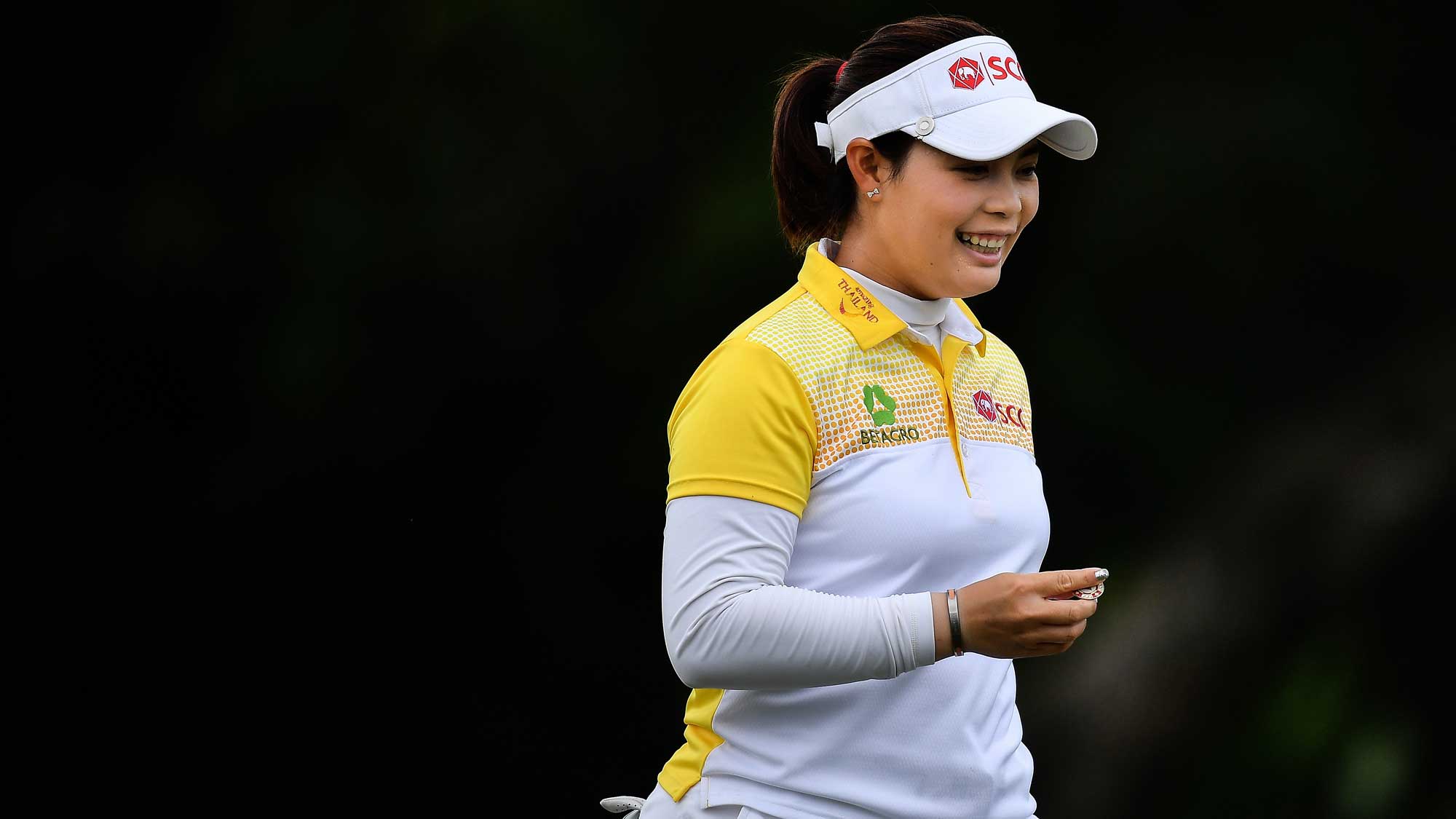 Thailand Players Shine in Front of Droves of Fans
The fans came out in packs, swarming the greens all weekend long. Korda joked that she felt like Tiger Woods at times when her ball was in the rough and mobs of fans surrounded.
"I was in the trees on 9 and hit a punch out into the bunker and I felt like Tiger Woods," explained Korda. "All these crowds are coming in right behind me. I was like, this is really cool. It's all really fun playing in front of crowds like this. I really, really enjoyed it."
The fans were delighted to see three Thai players finish inside the top seven. Moriya Jutanugarn finished in a tie for second at 21-under, Ariya Jutanugarn finished in a tie for fifth and Pornanong Phatlum posted a 64 on the final day to finish T7.
Phatlum, who started on the LPGA in 2008, talked in her post round interview about how golf in Thailand is really growing. That was evident by the number of fans and it'll be on display again at the UL International Crown later this year. Watch out for Team Thailand.
Final Round Highlights
Trending on Social