Kim Kaufman had a major offseason project.
She bought her first home in June, but was on the road with the LPGA the rest of the year minus ten days in August.
"I had to buy furniture and decorate, it's a lot," said the Clark, South Dakota native, who now resides in Fort Worth, Texas. "It's a lot harder than decorating an apartment."
Beyond the constant trips to Ikea and West Elm, her true offseason goal was to get healthy.
HEALTH SCARE
It was a crazy final few months for Kaufman.
Her health started to deteriorate during the overseas travel. She went to play Evian in France and then during a three-week break in the schedule, she went to visit her boyfriend in Sweden. During the third week of her Sweden trip, the couple went to Dubai and that's when Kaufman started to feel ill. She first thought it was the severe heat.
Then, in Korea, she had new symptoms.
No appetite. Dizziness.
"I kept thinking that I was going to be OK," said Kaufman. "Then, I started having anxiety about flying, which was random. I told my mom that this just isn't right."
Then, in Taiwan, she got a cold and more new symptoms.
Fatigue – all the time.
"In Malaysia, I remember sleeping for ten hours after a pro-am day and waking the next day and telling my caddy (Audrey) that I needed to sleep for another ten hours," explained Kaufman. "On the final day in Malaysia, instead of warming up, I took a nap."
Then, she went home, still without a true diagnosis.
Her flight for China was Friday morning. After eating dinner on Thursday she felt exhausted. It was 6:15 p.m. and she had to go lay down.
"I started shaking when I went downstairs and I couldn't stop," explained Kaufman. "I finally called my coach's wife, who I was staying with, and I asked her when she was coming home because something was wrong. I was freaking out."
They went to a 24-hour clinic and the doctor asked about mono (mononucleosis).
"She tested me and I came back positive for mono and the doctor said I'm not going anywhere. I was like 'holy cow, I'm so glad I didn't get on that airplane' to go to China. I couldn't imagine."
Finally, a diagnosis.
Instead of flying to China, she went back to her hometown and slept for 10 straight days.
Although she wasn't 100 percent – hands were still a bit shaky - Kaufman decided to play the CME Group Tour Championship in Naples.
"It was my best event of the year, which is so funny, because my expectations were just to finish the week," recalled Kaufman. "On Sunday, I was like how the heck did I get to this point. Sometimes your best events come with no practice rounds or being sick."
Kaufman says she didn't feel 100 percent until Christmas.
It was a near three-month ordeal.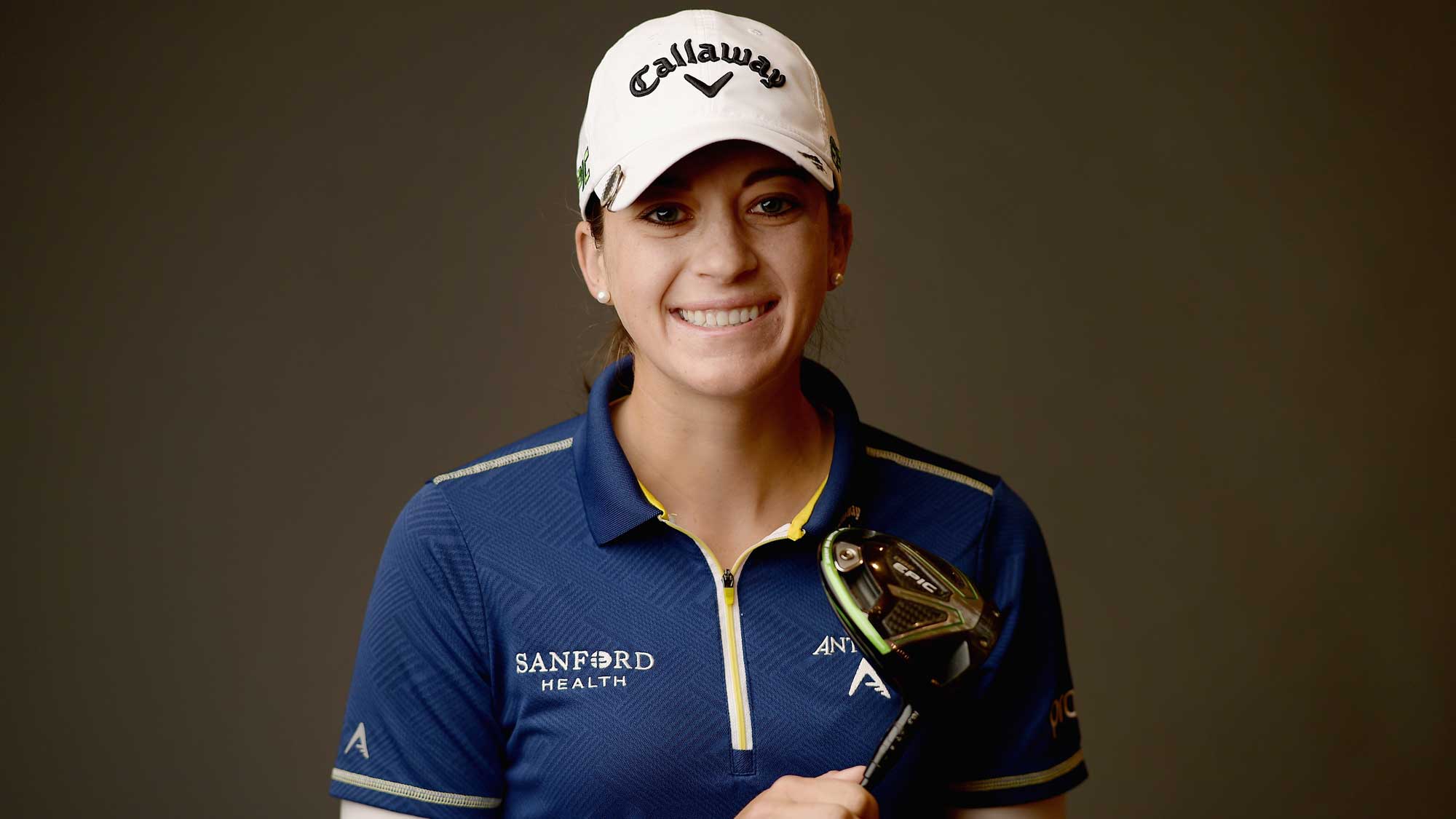 BACK HEALTHY
"I'm super excited to go back to the season now," said Kaufman, who started practicing and working out again in early January. "When you're sick for so long, you start to lose your desire. I asked myself if I want to play golf because I felt like crap. It's fun to have the feeling of being excited to go practice and play."
Kaufman, who has ten career top 10 finishes, will enter her fifth year on the LPGA in 2018. She's almost a veteran on Tour.
ONWARD AND UPWARD
"Yeah, I can't be the little rookie anymore," said a chuckling Kaufman. "It goes by so fast, I feel like it's my third year."

While she's not zeroing in on winning, Kaufman does admit that hoisting a trophy is next on her list of things to achieve.

With health back on her side, Kaufman is focused on a strong start to the season. She's played well towards the end of the year, but hasn't been at her best early in the season. For example, she didn't pick up a top 10 until her 19th start in 2017. It took six events before a top 10 in 2016.

"You look at the best players out here and they just get the top 10s and are quiet about it," said Kaufman. "Getting up there in the top 15 and top 10 a little more consistently is the goal."

It's all part of trying to raise her benchmarks of success.

"This year, I set my goals higher. If we want to get better, we've got to up it a bit. Not to be shallow, but your job on tour depends solely on how much money you make. The money list rules the tour."

The mental drain of being sick is gone and now Kaufman is ready for her best year yet. Remember, it was Danielle Kang's sixth year before she got over the hump with the KPMG Women's PGA Championship win.

Maybe, it's Kaufman's time in 2018.