It was a 6-foot slider.
The last putt of her professional golf career.
The wind was swirling in New Zealand.
Birdie.
Just like that, Therese O'Hara's career was over.
It was a trying 2017 season. She made just four cuts and never finished inside the top 30.
While struggling in '17 certainly contributed to her calling it quits, it has been on her mind for a couple years. The Holte, Denmark native almost turned in her clubs in 2016. It was all or nothing at Qualifying Tournament that year and she qualified. She gave her career a second chance, but a short leash in 2017. Unfortunately, her game didn't deliver the bark she had hoped. So, the next chapter in her life is officially underway.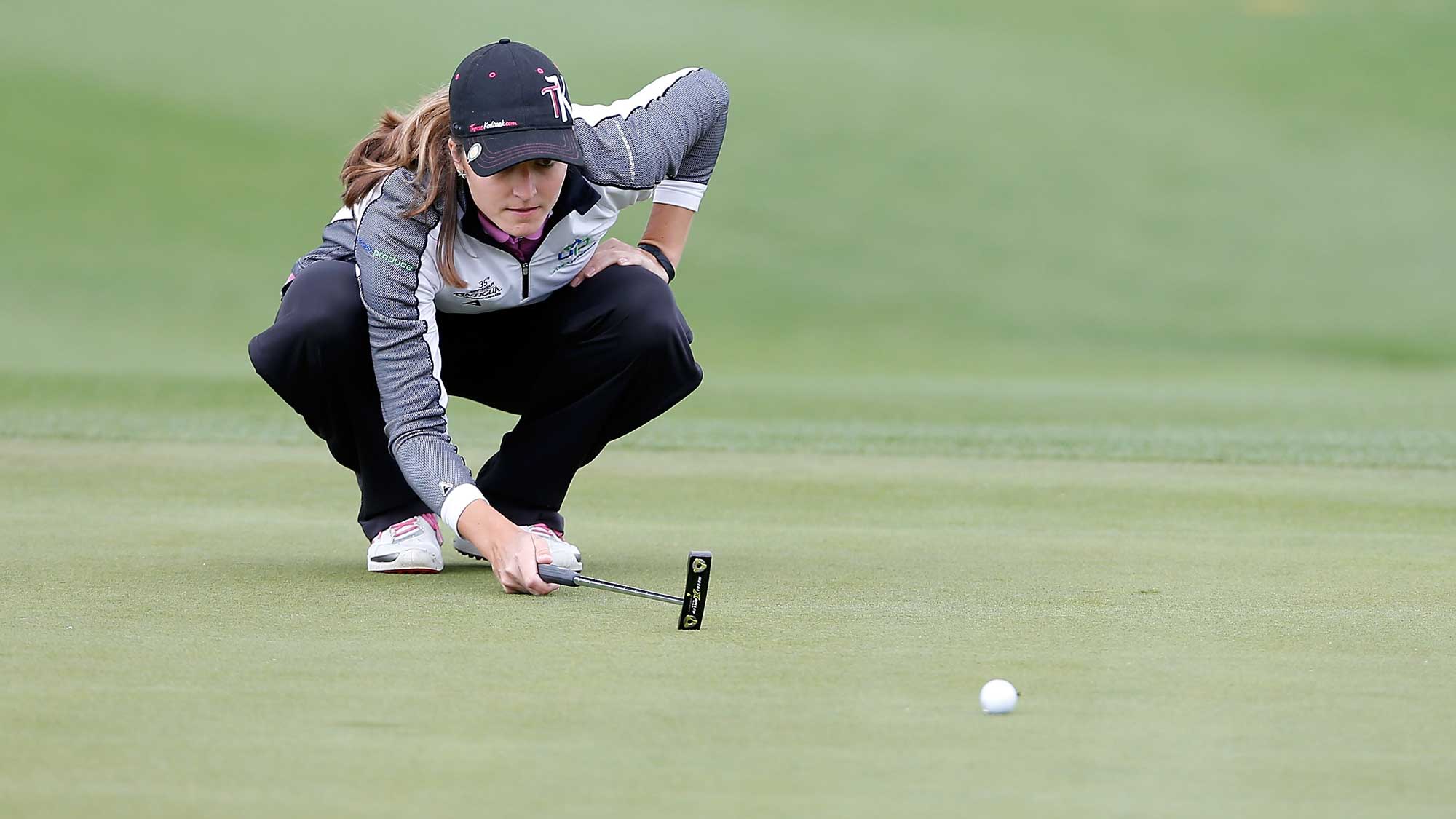 "I have a husband and I want a family so I always knew that golf wouldn't be forever," explained O'Hara, who played two seasons on the LPGA and three on the Symetra Tour. "I kind of eased into retirement so it wasn't this big shock. I'm lucky that I got to decide it for myself; it wasn't any injury or something that forced me out. I got to finish on my own terms."
O'Hara, formerly Koelbaek, met her now-husband, Patrick, while they were in college at UNLV. They married in 2015 and live together in Arizona. While the couple isn't ready for an increase in family size quite yet (besides their dog Koda), being gone was certainly a major factor.
"It has been five years of traveling so much and my husband hasn't been able to travel with me," said O'Hara, who made 33 career starts on the LPGA. "It becomes really hard when you miss three cuts in a row and you're like 'why are we going through all this stress missing each other and what is it for?'. When my game didn't match up, it was harder. You get to a stage where you've done it and you're ready for a little change."
This might surprise you.
Giving up her career was easier than finding the next one.
Like many athletes, O'Hara had to explore the next step without a lot of experience in anything but professional golf. Heck, she devoted the last 17 years of her life to golf, golf and more golf. No real time for internships or offseason jobs. Her resume was bare.
"The most challenging thing is to figure out what I'd really love to do in life with this new freedom," explained O'Hara, who had nine top 10s on the Symetra Tour. "I would think that I want to do this or that and send in resumes and not hear anything back and then realize that this is not me. It has been a couple months of self discovery."
In the last week, O'Hara landed her first post-pro-golf-job as a brand ambassador and sales consultant for Aston Martin in North Scottsdale. More on that in a second.
In the weeks after that final birdie at the MCKAYSON New Zealand Women's Open, O'Hara started to create a professional resume for the first time in her life (the only resume she ever created was for a business class at UNLV). She felt it was hard to translate all the experiences she's had as a professional golfer onto a resume.
"My resume just doesn't tell the story because for experience, I've just got professional golf," explained O'Hara. "It doesn't tell people who I am. People (hiring managers) that know it (pro golf/pro lifestyle) know the hard work, determination and discipline it takes, but compared to 100 other applicants that have experience at different levels of management, it's hard to stack up."
For the first time, O'Hara felt what every 20-something has undoubtedly felt. She found a job posting she loved, applied and heard nothing.
Think about it.
Therese is 29 years old. Let's say hypothetically she is applying for a job at a marketing agency. She could be measured against someone the same age that has seven to eight years worth of developed skills and job experience in a specific field.
"It's almost like you have to know someone that knows someone because going off the resume was hard."
Turns out, it's exactly how O'Hara landed her job. Patrick works as a Rolls-Royce representative and one day she went into the dealership to have lunch and was casually talking to his boss.
"I mentioned that golf was done and we talked about me looking for the next thing and he mentioned that they were hiring at Aston Martin, but he was totally joking," explained O'Hara. "We were joking about it back and forth, both because my husband worked there and because initially I didn't think anything of it."
Patrick's boss actually was being serious. They were looking for an Aston Martin Specialist and he thought Therese would fit the gig to a tee.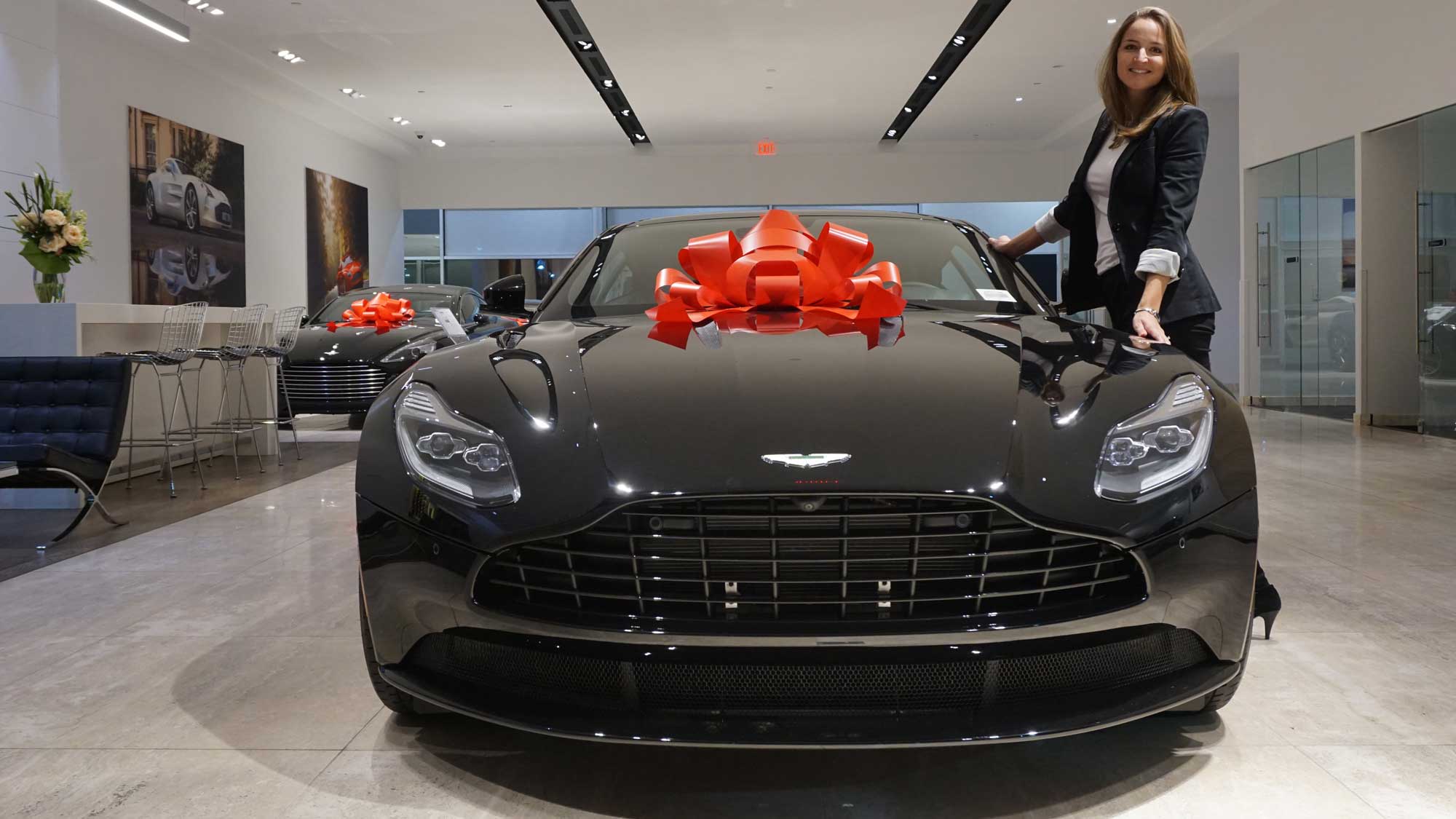 "He gave me time to think about it, and I used that time to really assess what I was looking for and what's important to me, and I came to the realization that it would be the perfect fit. Turns out everything I was looking for in a job was in this Aston Martin position."

While she's experienced the ups and downs of searching for a job, it's been a great learning experience.

"It hasn't always been fun and frankly I was getting a bit bored," said O'Hara while chuckling. "It has been a really healthy exercise in figuring out what I want to do with my life. I wasn't just looking for a job, I was looking for my next career."

During her golf career, O'Hara was an ambassador for companies like Pukka, Ecco, Titleist and Callaway. As she flips the page, she'll have the chance to apply many of the same skills used as a professional golfer to the next chapter of her life.