Brands continue to line up for Lexi Thompson. She's already one of the most marketable athletes on the LPGA and now Bridgestone is adding its name to Thompson's fleet of endorsement deals.
This week, she signed a multi-year deal to play and promote Bridgestone Golf's line of high-performance golf balls.
Thompson is not new to Bridgestone. In fact, she has been playing the Bridgestone B330-S ball the last two seasons. She has three wins and 18 top 10s over the last two years and won the season-long Race to the CME Globe last year.
Thompson will switch to the new Bridgestone Tour X B ball in 2018.
"I've used Bridgestone for years and the new TOUR B product is shockingly good," said Thompson. "It gives me tremendous distance off the tee without sacrificing any performance around the green. What's more, I feel confident hitting any type of shot the situation calls for."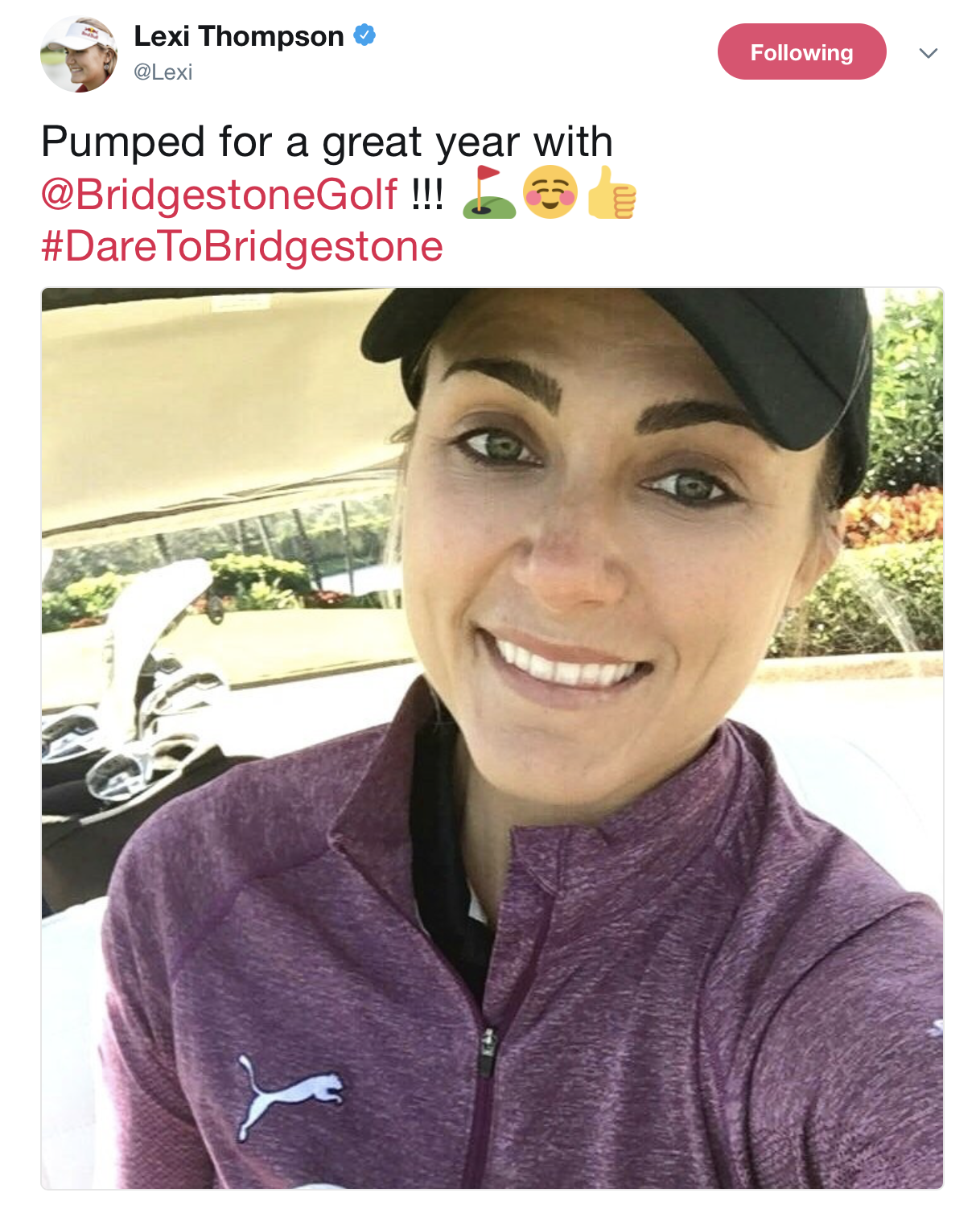 Thompson ranked third on the LPGA in driving distance in 2017 at 273 yards per drive. The long-bomber led the Tour in scoring average at 69.11.

The best news for Lexi and women's golf is that brands love her potential.

"One of the most promising stars in professional golf, Lexi is an excellent addition to our large and growing stable of influential ambassadors," says Angel Ilagan, Bridgestone Golf President and CEO.

We're pretty confident that high-ranking executives at PUMA, Zurich, Smuckers, Lexus and others would say the same thing.