Last week's KPMG Women's PGA Championship served up some major style. From florals, to stripes, and an all new shirt style, here are my picks for the best dressed at Westchester Country Club.
Join the conversation! Let us know who you think was the best dressed last week using #LPGAFashion.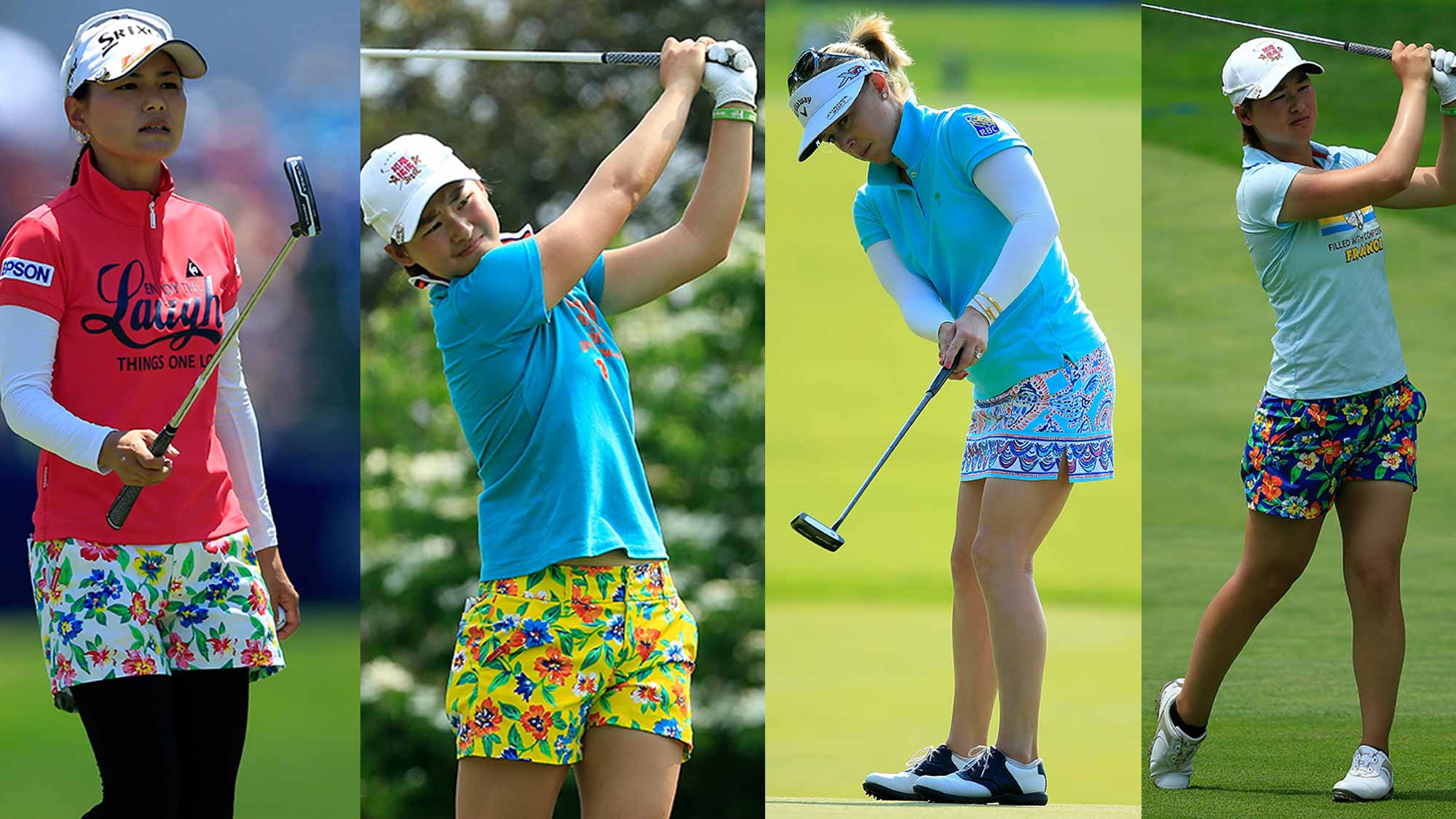 Style in Bloom
Since last year, florals of all shapes, sizes and boldness have been spotted along the runways and mainstream fashion. The trend finally made its way to the course last week with several players decked out in shorts and skorts featuring various forms of floral design.
From left to right: Sakura Yokomine and Min Lee wearing Le coq Sportif, Morgan Pressel wearing Lily Pulitzer, and Min Lee again wearing Le coq Sportif.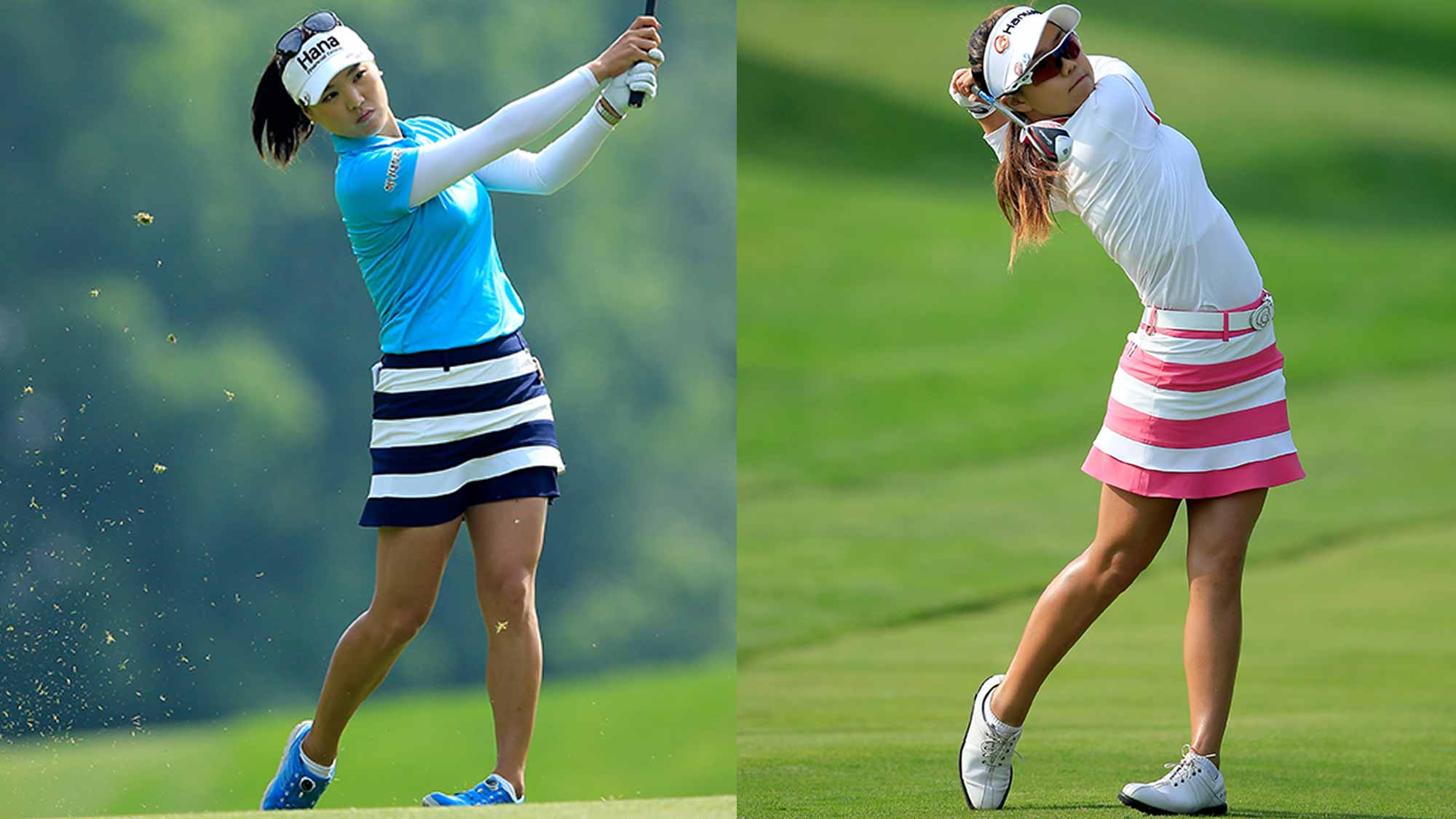 Fila Comeback?
The popular 1990's brand Fila seems to be making a bit of a comeback with their designs. I particularly fell in love with their skorts worn by Jenny Shin in a pink and white stripe and So Yeon Ryu in a black and white stripe.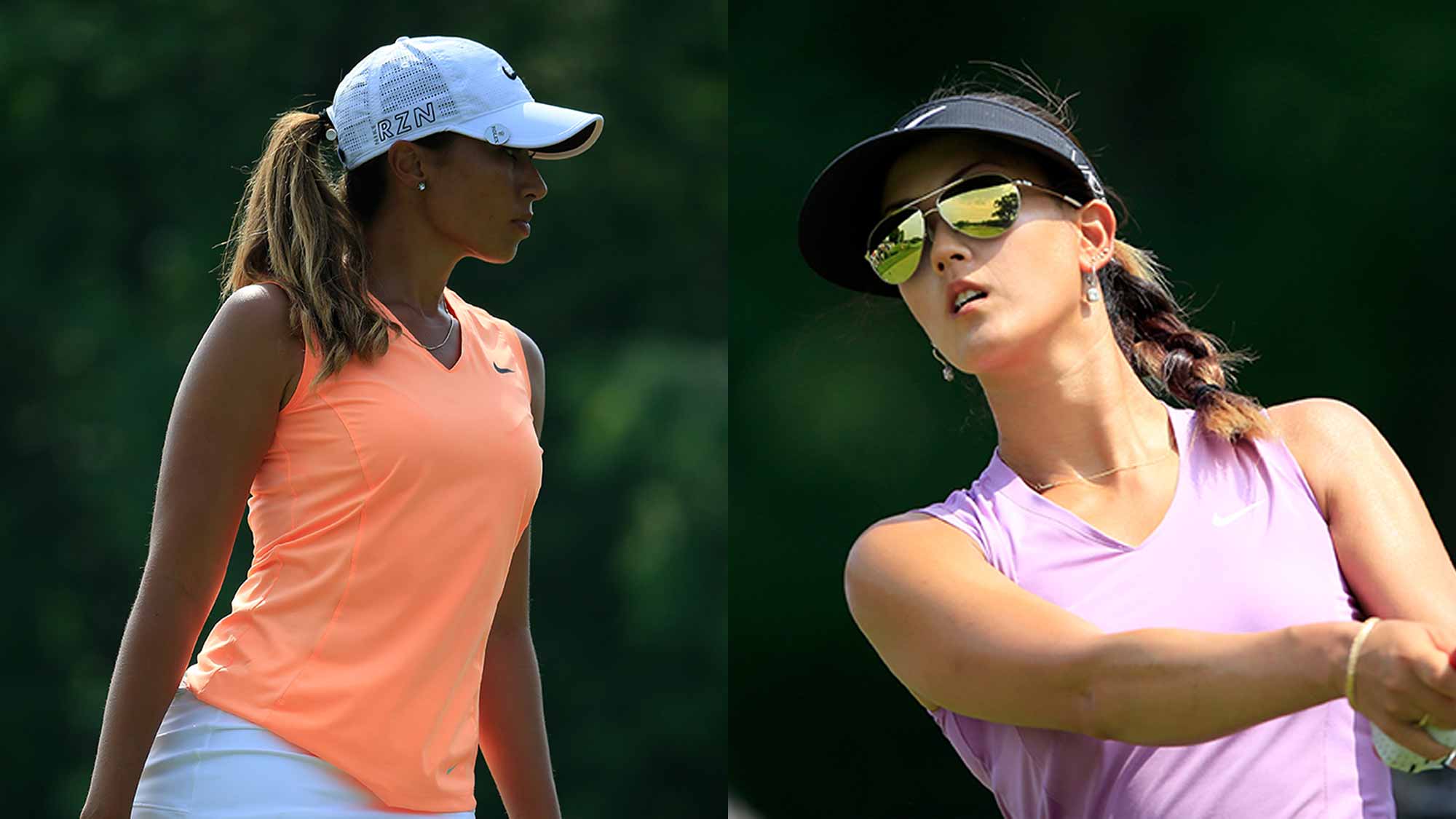 White Collar, Blue Collar, No Collar. No Problem.
We saw the mock turtleneck on the PGA Tour in recent years and now the LPGA is putting its own twist on the typical polo by ditching the collar all together. Both Cheyenne Woods and Michelle Wie wore the Nike v-neck sleeveless tops this weekend, perfect for the heat and sporty in style. I will be curious to see if the trend grows, can't say I would miss the collar.