The U.S. Women's Open has produced some of the most unforgettable and exciting moments in the championship's 70-year history. This year marks the 10-year anniversary of Birdie Kim's surprising victory, which got us thinking back to some of the most memorable U.S. Women's Opens played over the years.
2005 – Bunker Shot Wins It For Birdie Kim
It's hard to believe it's already been 10 years since Birdie Kim won the 2005 U.S. Women's Open.
Kim can't believe it either.
"I'm thinking back in 2005 still awesome and can't believe that was 10 years ago," Kim told LPGA.com via email this week.
In her second year on Tour, Kim shocked the golfing world when she holed a 60-foot shot from the greenside bunker on the 72nd hole to win the U.S. Women's Open at Cherry Hills.
"Most people think I'm a good bunker player because I made from bunker to hole and won hahaha," Kim emailed. In fact, Kim had just switched wedges and was still becoming comfortable with her new club when she won.
Since her victory, Kim has struggled on Tour, her best finish coming in a runner-up finish in the 2007 at The Mitchell Company LPGA Tournament of Champions. Kim has yet to make a cut on Tour since 2011, in part due to a car accident in 2009 and injuries she continues to battle.
"Most of my games changed from neck pain and my visual eyes changed, so still working on it," Kim said.
She has continued to play in the U.S. Women's Open each year despite making just one cut since her victory and is in the field again this week at Lancaster Country Club where she's focused on enjoying the week.
"My goal is have fun and keeping remind my self I'm happy because I'm alive."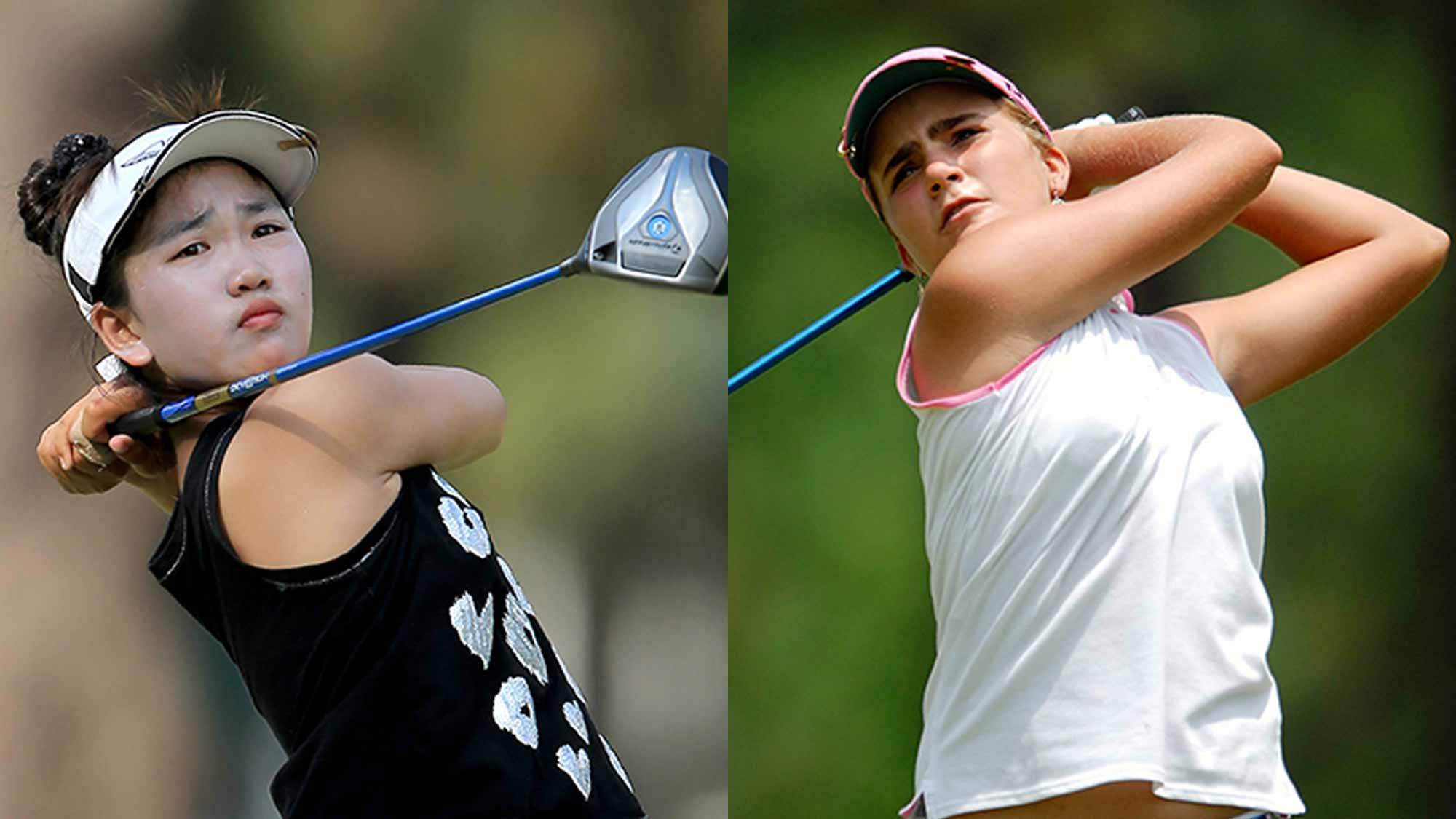 2014 – Never Too Young
Last year, Lucy Li became the youngest qualifier in the history of the U.S. Women's Open at the age of 11. Li broke the record previously set by Lexi Thompson in 2007 at the age of 12.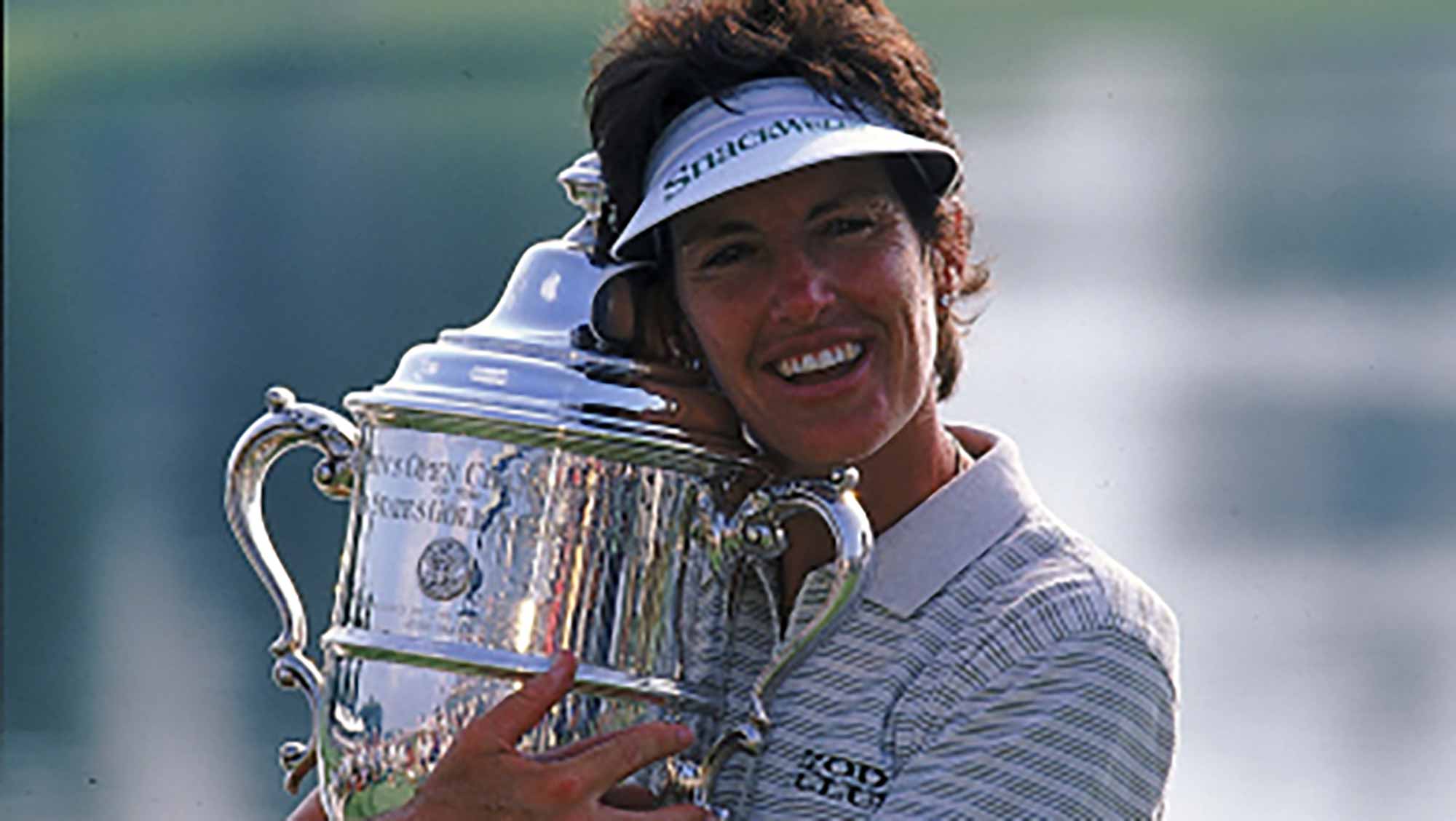 1999 – Going Low
Juli Inkster wins the 1999 U.S. Women's Open at Old Waverly Golf Club at 16-under par, the lowest winning score in the history of the championship. She won by five strokes ahead of Sherri Turner, becoming the first since JoAnne Carner to win the U.S. Women's Amateur and U.S. Women's Open.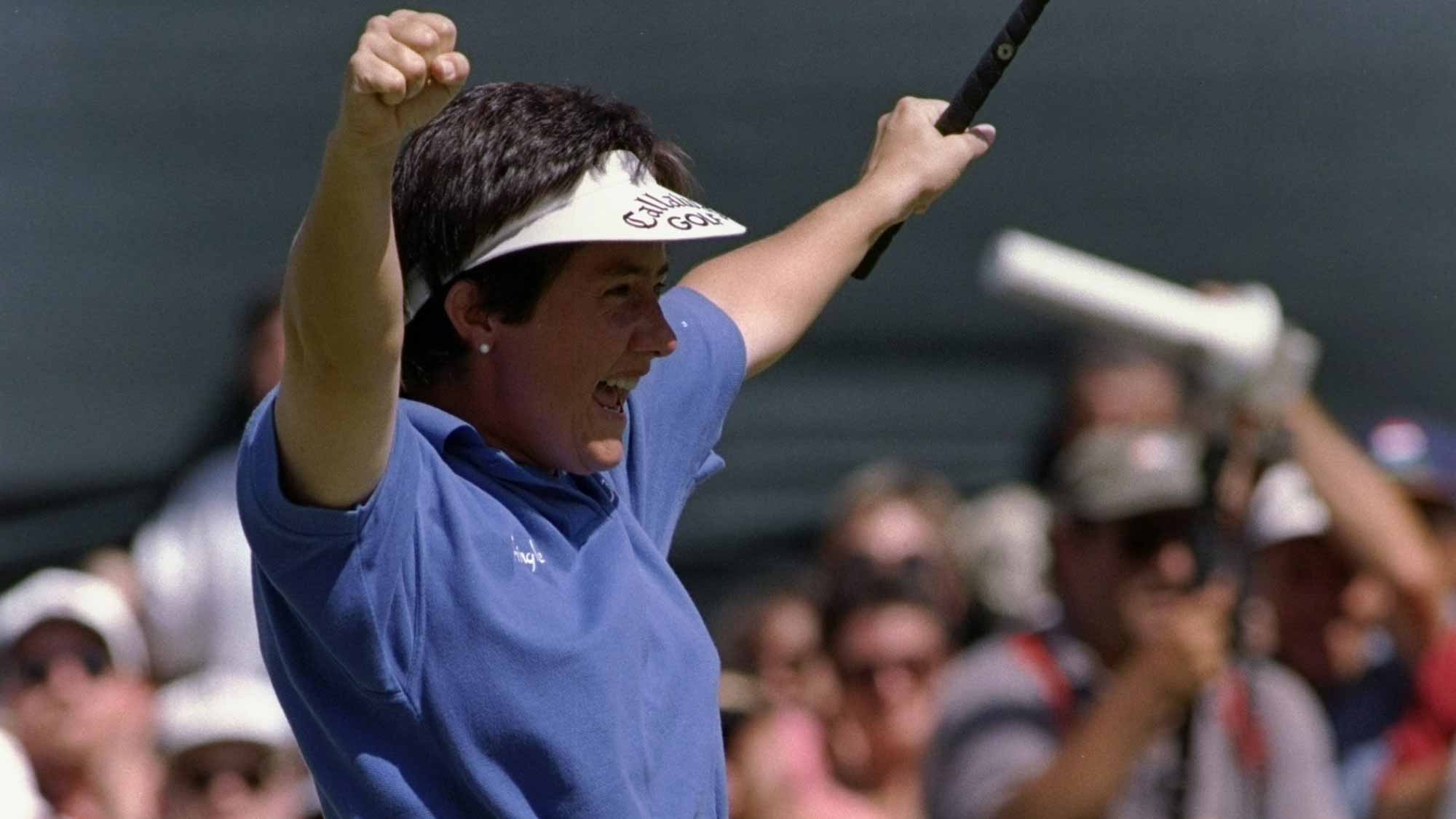 1997 – Heartbreaker for Lopez at Pumpkin Ridge
Nancy Lopez missed a 15-footer for birdie on the 72nd hole to fall to Alison Nicholas in the 1997 U.S. Women's Open at Pumpkin Ridge. The 40-year old Lopez finished runner-up for the fourth time.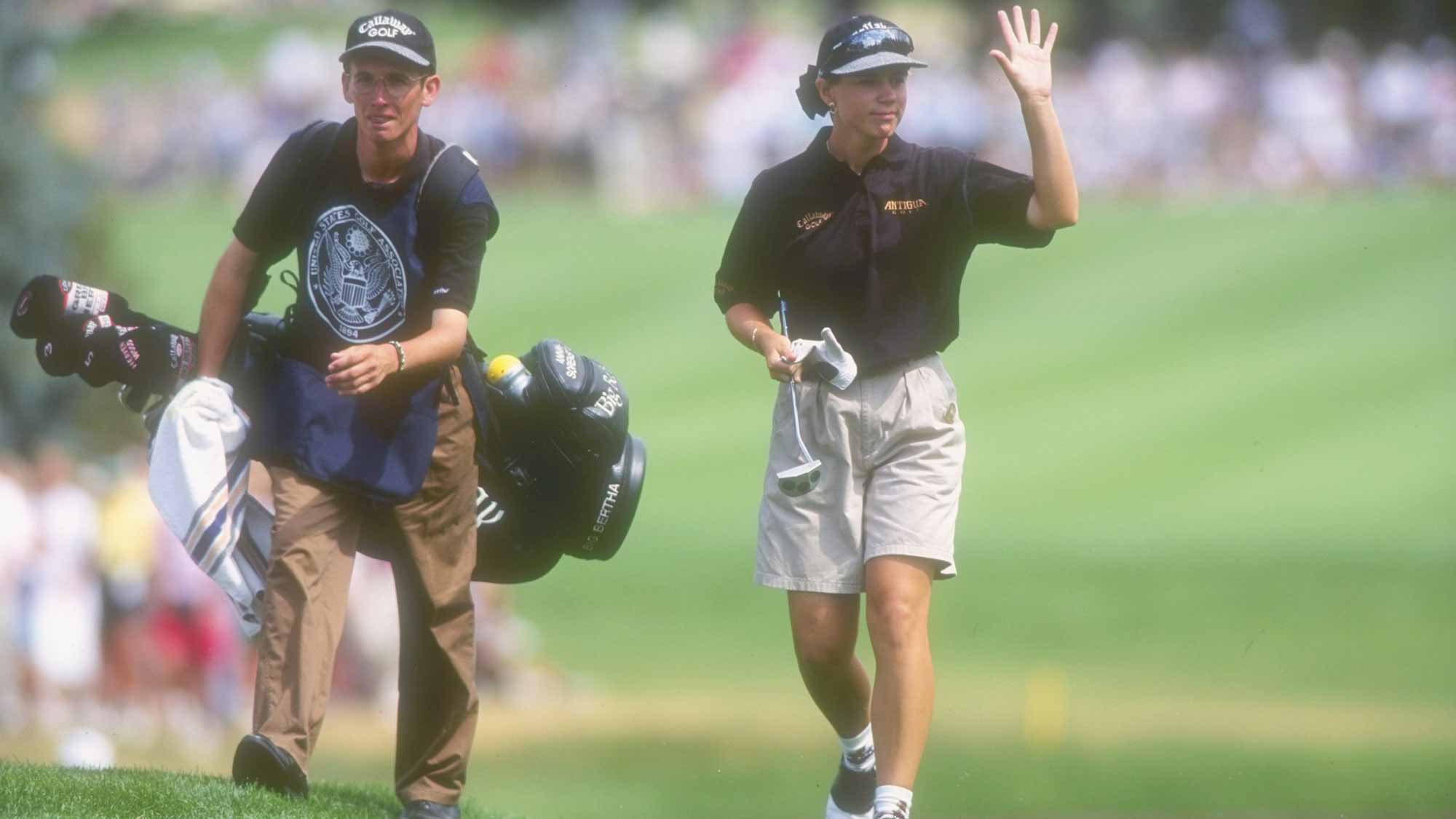 1995 – Million Dollar Baby
For the first time, the field played for one million dollars in prize money at the 1995 U.S. Women's Open at Broadmoor Golf Club. Annika Sorenstam won her first major championship and first of three U.S. Women's Open titles she picked up during her career.