Who Took Home Hardware?
The LPGA Tour's Inbee Park, Lydia Ko and Shanshan Feng swept the podium last week in the women's competition at the Olympics in Rio de Janeiro. Park, from the Republic of Korea, captured the gold medal on Saturday in a five-stroke victory ahead of Ko. The victory is just the latest in a growing list of accomplishments for Park who is a seven-time major champion, Career Grand Slam winner and newest member to qualify for the LPGA Tour Hall of Fame. Park traveled home from Rio to Korea and arrived on Tuesday morning where she was greeted by a large crowd of media in the airport.
Unlike her fellow medalists, Lydia Ko did not return home from Rio, instead she made the trip to Calgary to defend her title at this week's Canadian Pacific Women's Open. Like Park and Feng, she's received a huge outpouring of congratulations for her silver medal win.
"You know, I don't think my phone has ever been that busy. Ever since that Saturday, social media and just texts, private texts, and it's just really cool to even get congratulations messages from other Olympians and other fellow medalists. It's just been really awesome," Ko told LPGA.com during a conference call on Wednesday. "Sometimes when you come second, they say, hey, good playing, but this week I've been hearing, hey, congratulations, that's so awesome. That's the thing about the Olympics; it embraces every player, no matter what the result is."
For the two-time major champion, Ko says her silver medal ranks right up there with her biggest accomplishments in golf.
"Those are very special, winning Evian and ANA Inspiration, but also this one, even though this one is a silver medal, it's just as special," said Ko. "Everything is so different in its own way, but it's definitely one to remember. I think it's just more so the atmosphere and the vibe of the Olympics that I just enjoyed so much."
Feng won the bronze medal on Saturday for her home country of China and received a rockstar's welcome by fans and media who greeted her when she touched down in the airport back home in Guangzhou on Tuesday morning.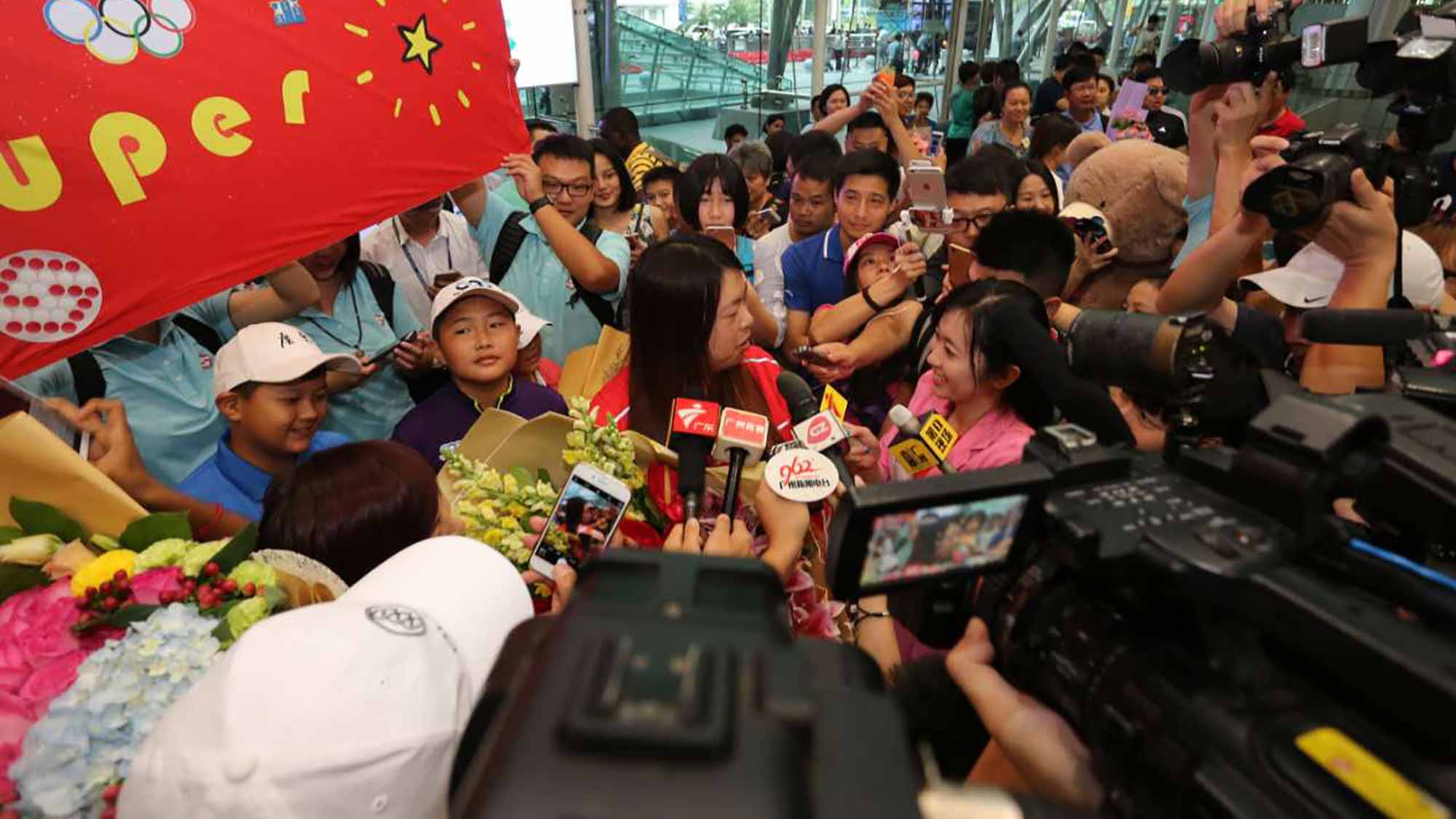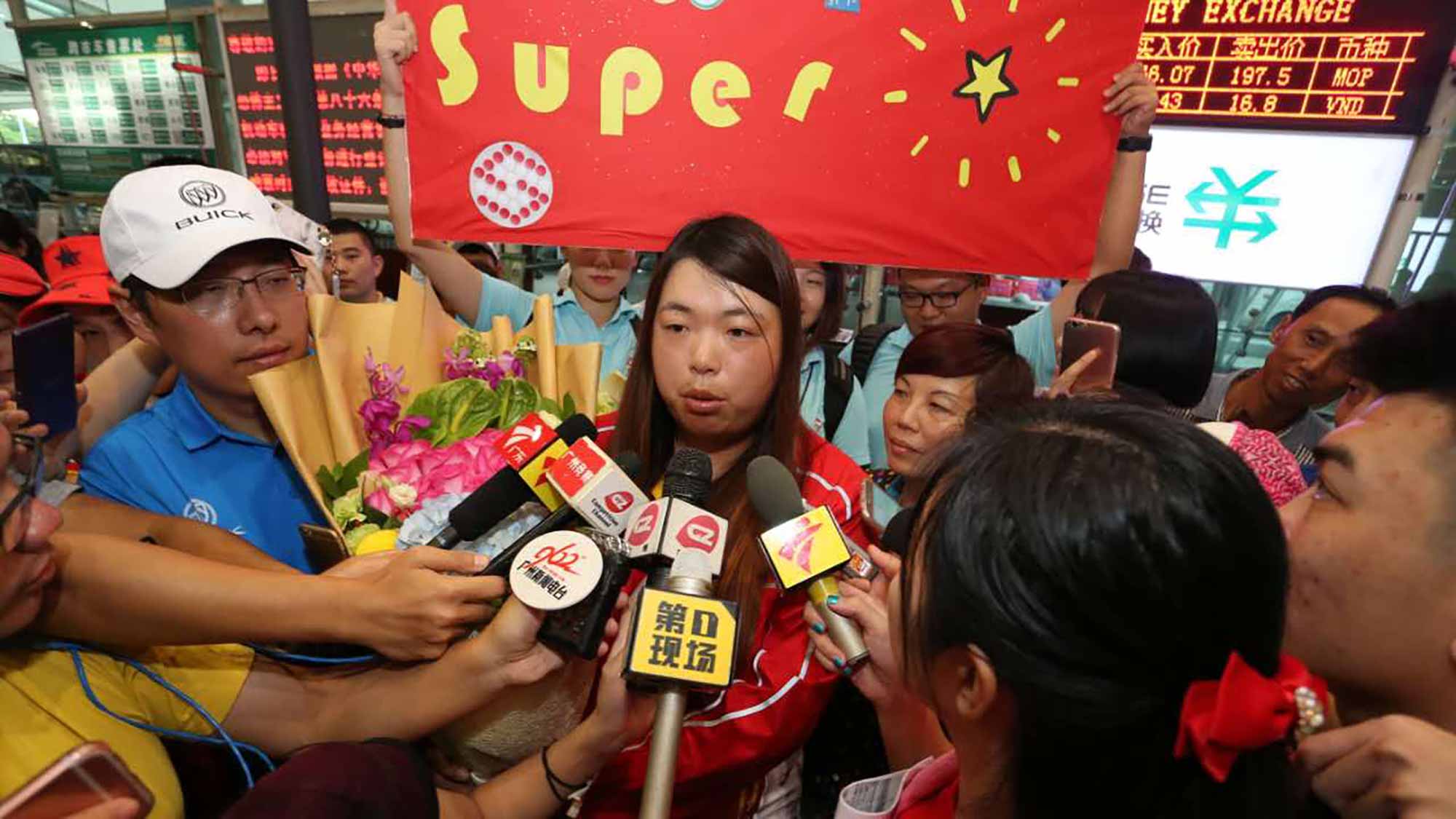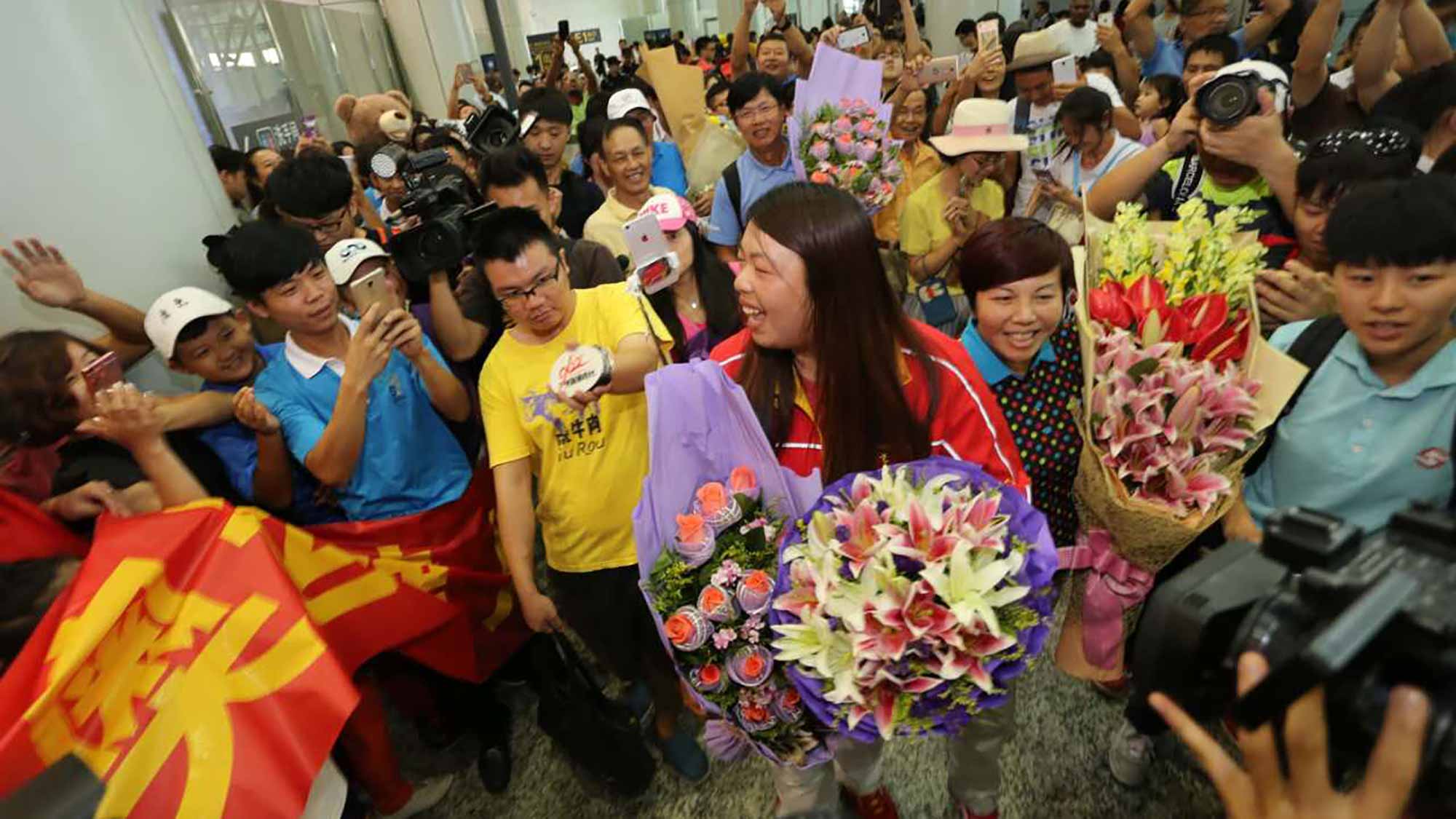 By the Numbers
10 of the top-10 players on the leaderboard are members of the LPGA Tour
6 of the top-10 players are major champions, sharing 15 majors between them
17 of the top-20 players are members of the LPGA Tour
40 of the 60 players in the field are LPGA Tour members
23 different countries represented by members of the LPGA Tour
LPGA Leaderboard:
| Finish | Name | Total |
| --- | --- | --- |
| 1 | Inbee Park | -16 |
| 2 | Lydia Ko | -11 |
| 3 | Shanshan Feng | -10 |
| T4 | Haru Nomura | -9 |
| T4 | Stacy Lewis | -9 |
| T4 | Amy Yang | -9 |
| T7 | Brooke Henderson | -8 |
| T7 | Minjee Lee | -8 |
| T7 | Charley Hull | -8 |
| 10 | Suzan Pettersen | -7 |
| T11 | Anna Nordqvist | -6 |
| T11 | Gerina Piller | -6 |
| T13 | Su Oh | -5 |
| T13 | In Gee Chun | -5 |
| T16 | Paula Reto | -4 |
| T19 | Mariajo Uribe | -3 |
| T19 | Lexi Thompson | -3 |
| T21 | Caroline Masson | -2 |
| T21 | Azahara Munoz | -2 |
| T25 | Sandra Gal | -1 |
| T25 | Pornanong Phatlum | -1 |
| T25 | Sei Young Kim | -1 |
| 29 | Catriona Matthew | E |
| 30 | Alena Sharp | +1 |
| T31 | Gaby Lopez | +2 |
| T31 | Pernilla Lindberg | +2 |
| T31 | Laetitia Beck | +2 |
| T31 | Stephanie Meadow | +2 |
| T31 | Candie Kung | +2 |
| 38 | Xi Yu Lin | +5 |
| T39 | Carlota Ciganda | +6 |
| T39 | Gwladys Nocera | +6 |
| T44 | Alejandra Llaneza | +10 |
| T44 | Julieta Granada | +10 |
| T44 | Karine Icher | +10 |
| 50 | Ashleigh Simon | +12 |
| 51 | Kelly Tan | +13 |
| T53 | Giulia Molinaro | +13 |
| 55 | Giulia Sergas | +18 |