SAMMAMISH – There's something about the Pacific Northwest that brings out the best in Brooke Henderson's game.
The Canadian took the early lead in round one of the KPMG Women's PGA Championship on Thursday with a four-under par, 67 that included her first ace on the LPGA Tour on her fourth hole of the day. Henderson hit a seven iron from 152 yards to record her fourth career hole in one and won a Kia K900 in the process, which she plans to give to her sister and caddie, Brittany.
Henderson won her first event on Tour at the Cambia Portland Classic in August of last year, which features a similar layout to that of Sahalee Country Club. Although she hit just 10 of 14 fairways and 10 of 18 greens, she managed to get around in just 23 putts to card the low round of the morning wave. She currently leads by one ahead of Ashleigh Simon who went off in the afternoon and is currently three-under par through eight holes.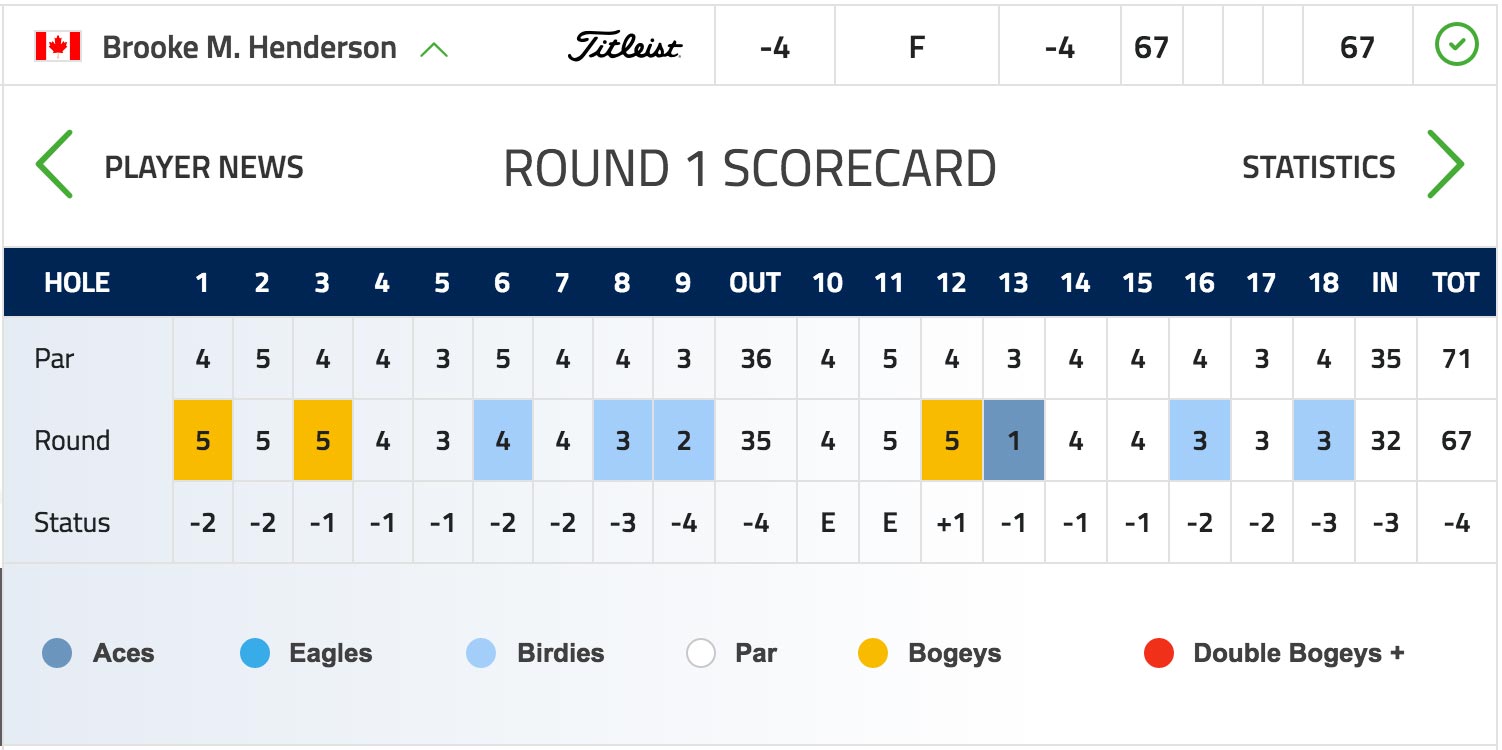 Christina Kim sits just two-strokes back of Henderson, opening with a two-under par 69 to continue her great play of late. Kim has posted top-four finishes in her last two starts and would pick up her first major victory with a win at Sahalee on Sunday. In-Kyung Kim, formerly I.K. Kim, also carded an opening round two-under par, 69 to sit two back of Henderson.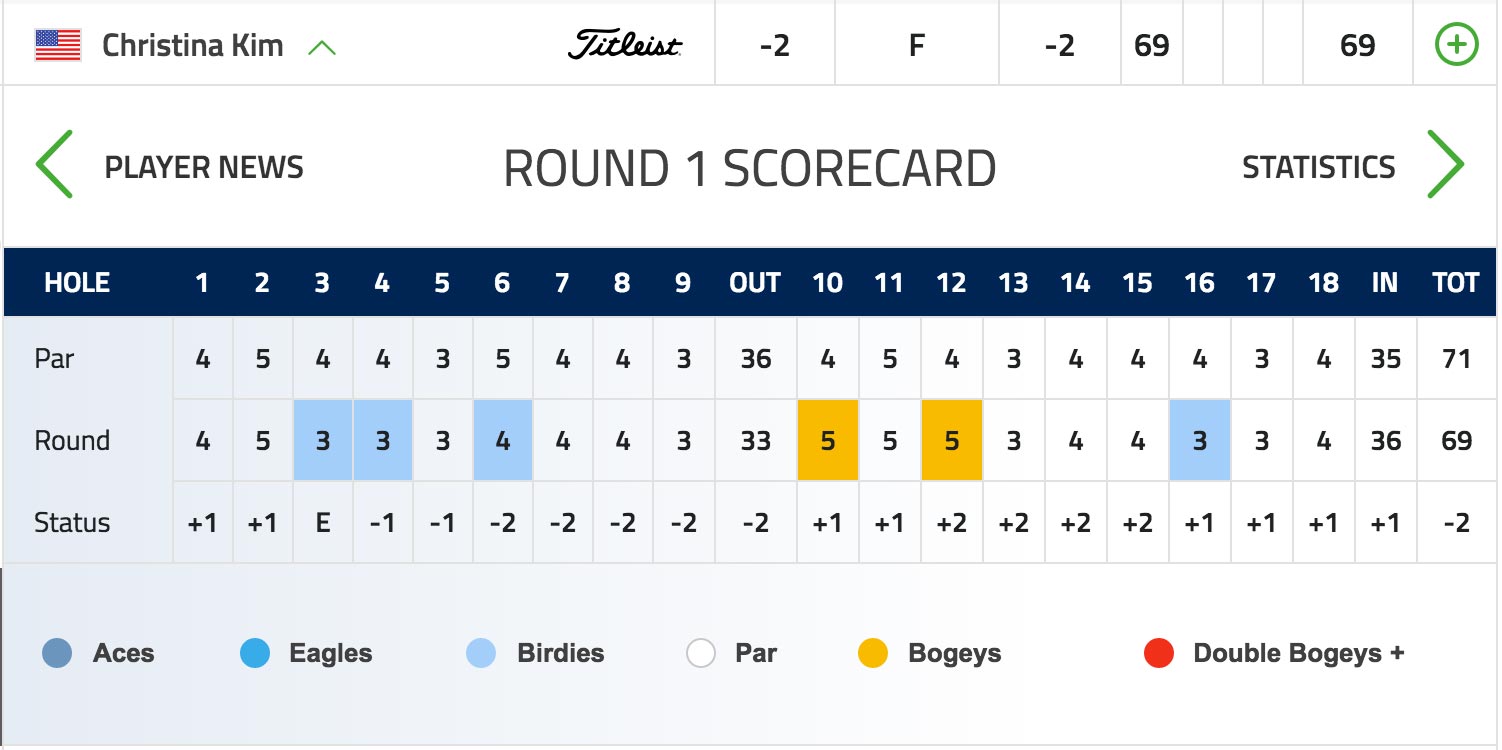 Three-time KPMG Women's PGA Champion Se Ri Pak withdrew after the seventh hole due to an arm injury.
Rain moved into the area as the morning groups began finishing their round, slowing down groups and likely the greens, which were firm and fast during the morning wave.
Click here for scores from the opening round of the KPMG Women's PGA Championship.