Amy Yang fired an 8-under 63 on Thursday to take a two-shot lead over Marina Alex heading into the second round at the Sime Darby LPGA Malaysia.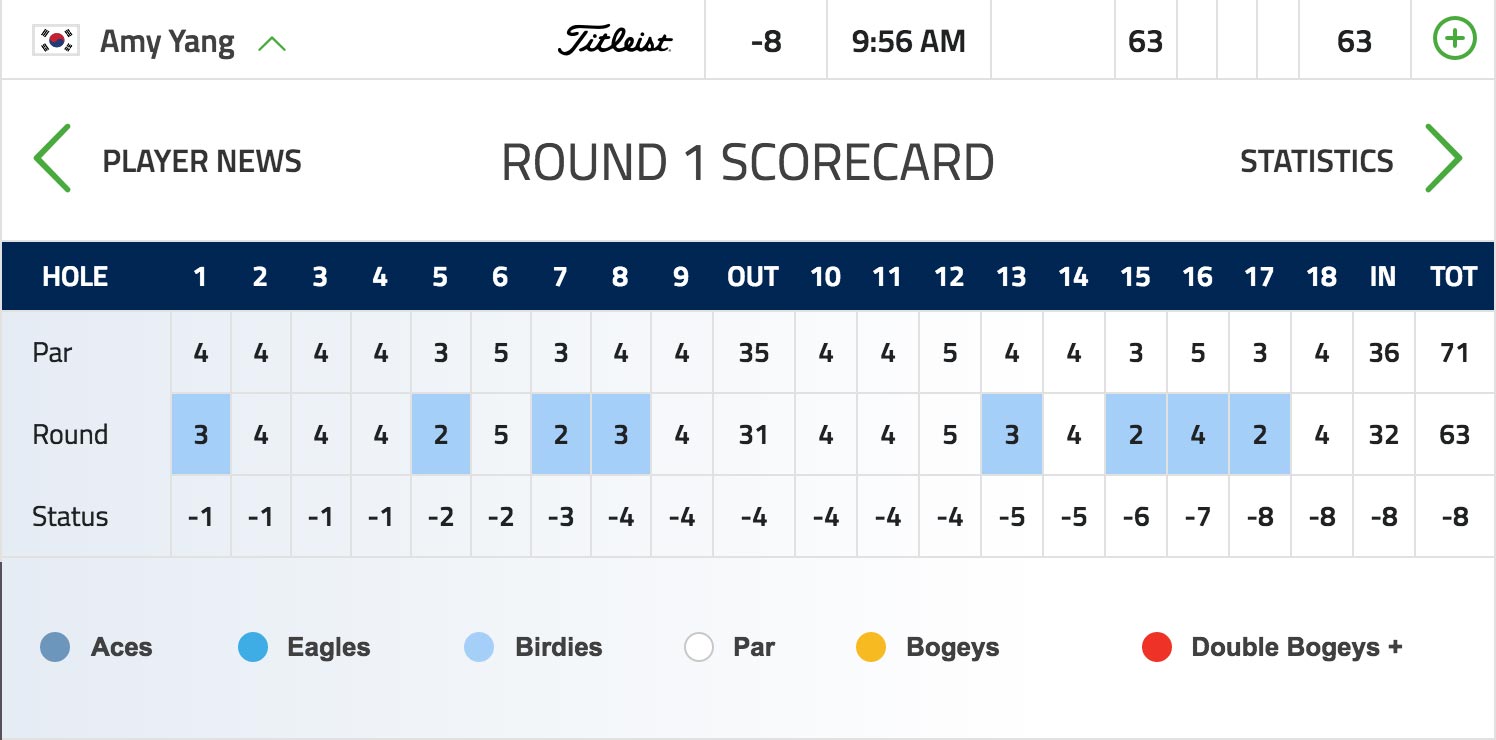 Yang, a two-time winner on the LPGA Tour, is looking for her third victory and thrives in this weather but there is a lot of golf yet to be played here in Malaysia. The Korea native said she felt good today and enjoys playing in Southeast Asia.
"I don't know why, but I do enjoy Southeast Asia. I'd rather play in this weather than cold weather," said Yang. "A lot of golf to play the next three days, so just going to keep being simple."
Alex is the No. 118 player in the Rolex Rankings with a standout performance with seven birdies in the opening round and sits two shots back after day one. The fourth-year member has two top-10 finishes this season, a tie for eighth place (Manulife LPGA Classic) and a tie for sixth place (LPGA Volvik Championship) and is looking to pick up her first win.
"I putted great," said Alex. "Obviously anyone who shoots a low number is going to say they putted well. I just worked a little bit on it yesterday and I just for whatever reason, the stuff that I was working on really felt good on the course and I holed a bunch of putts. Some are 20 to 30-footers, so it was really nice to see some long putts go in the hole."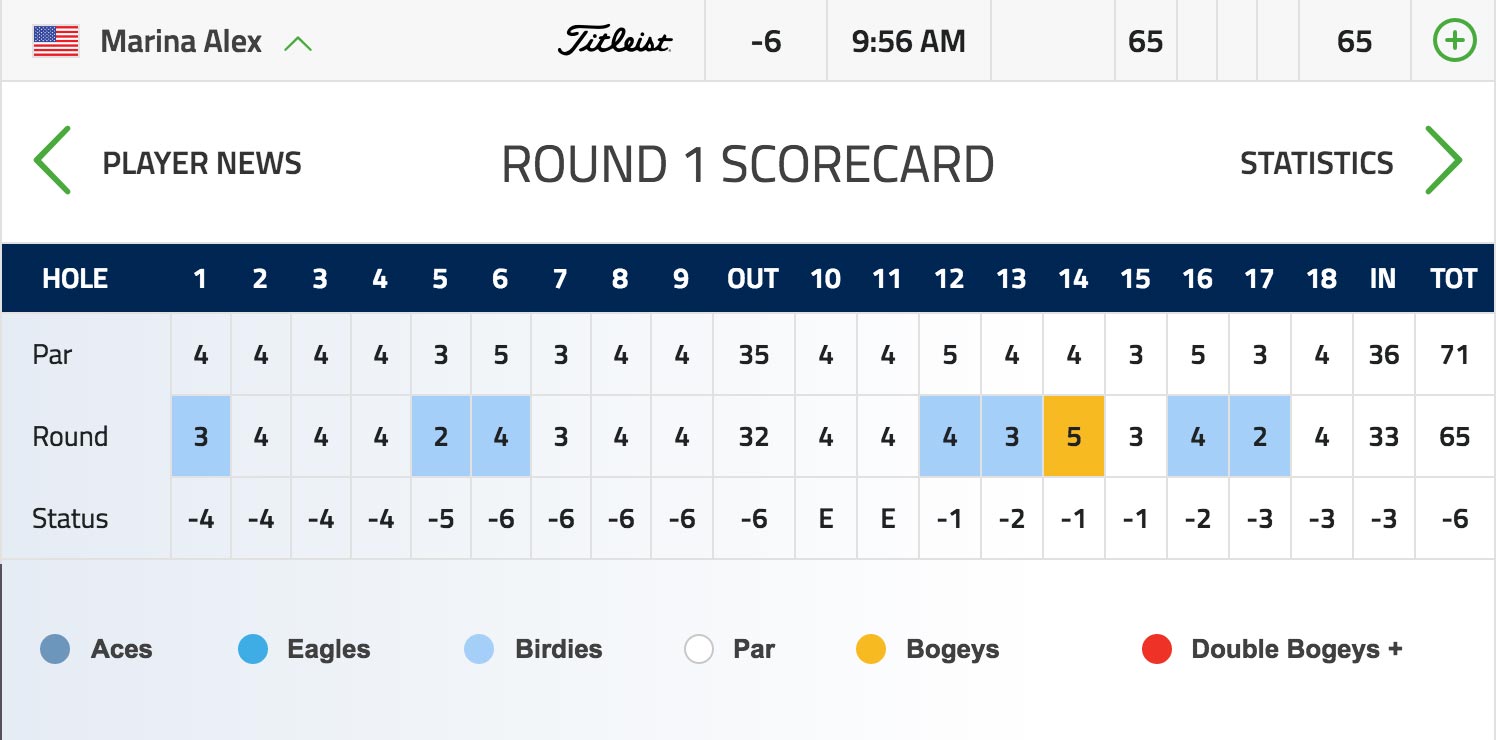 Defending champ Jessica Korda (71) sits in a tie for 30th alongside 12 others.