PNC is proud to partner with the Ladies Professional Golf Association to celebrate family and recognize players for their achievements. The year-long campaigns featuring #PNCCelebrateFamily and #PNCAchiever will also include a series of events bringing female leaders and influencers together with LPGA leadership. PNC and the LPGA share common values that reflect a deep appreciation for family and a continuous pursuit of personal accomplishment.
It stands to reason that LPGA player Danah (Ford) Bordner would marry a golf professional.
She grew up on an Indianapolis municipal golf course operated by her father, PGA club professional Denny Ford. Her brother, Ryan Ford, also became a club pro and now helps his father operate the city's Pleasant Run Golf Course and Sarah Shank Golf Course, while their mother, Bonnie Ford, runs the food and beverage service.
And when she married Steve Bordner, who is now the head golf professional at Irondequot Country Club in Pittsford, N.Y., she knew some day their children would grow up around golf just as she had -- viewing the game as a real family affair.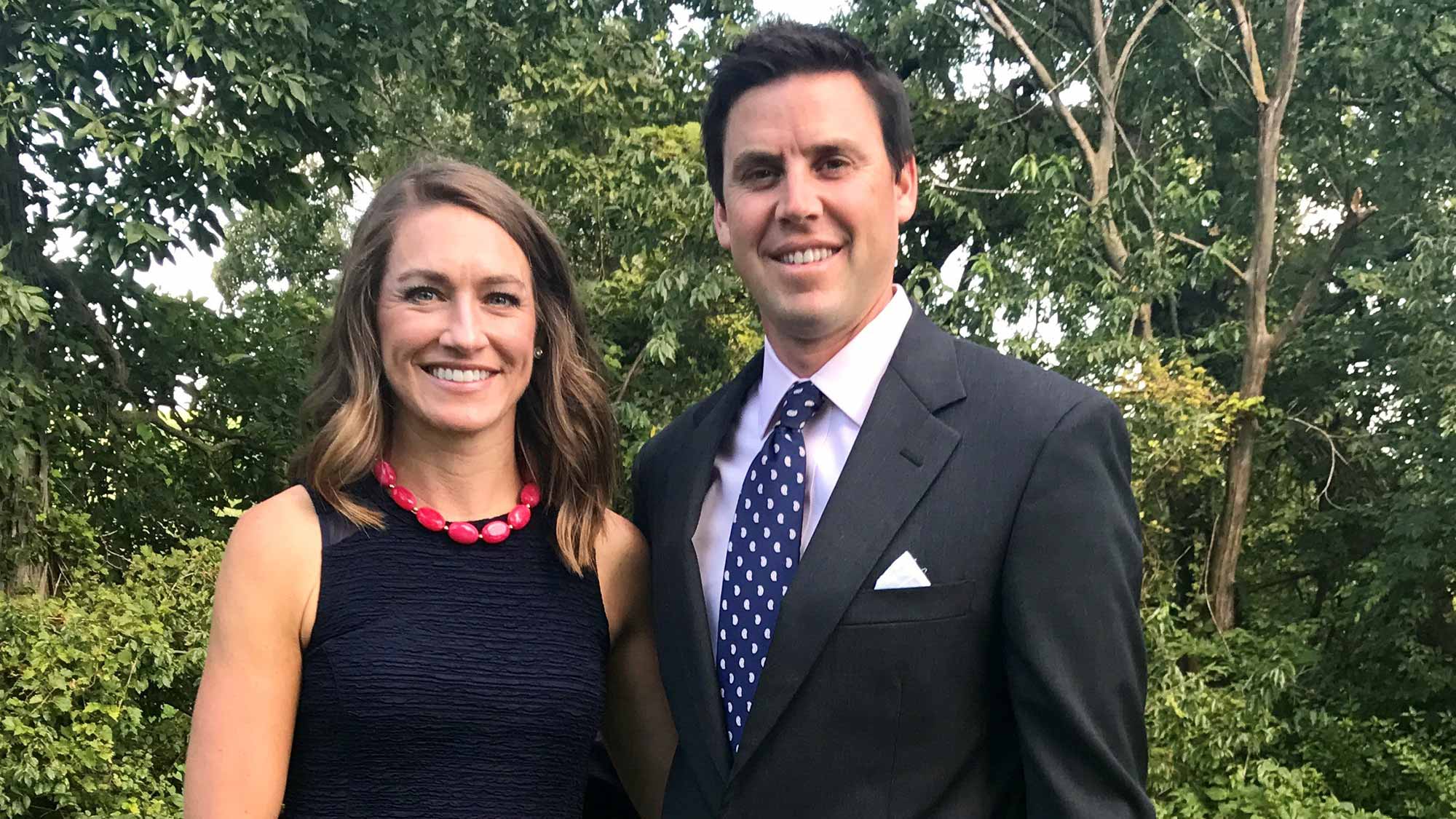 "I was definitely a muni-girl and I grew up on a public golf course operated by my family, so I washed carts, grilled burgers for outings, and sometimes cleaned toilets," said Bordner, a 13-year professional and seventh-year LPGA Tour member. "We all did whatever was needed."
Even when she practiced, the two-time Indiana Player of the Year and two-time PGA Indiana Women' Open champion was expected to pick up her own golf balls at Pleasant Run.
"If I hit 40 balls, I would go retrieve them and hit 40 more," she said. "Being there all the time really made me appreciate golf course superintendents and their staff. We were all like one big family."
Now Bordner has her own family growing up with an LPGA touring professional and a PGA club professional in the household. Daughters Taylor, nearly 5, and Reagan, 3, have their own golf clubs and sometimes come to the practice range with their mom.
"We have our own little built-in foursome," laughed Bordner. "Golf is something we can always do together."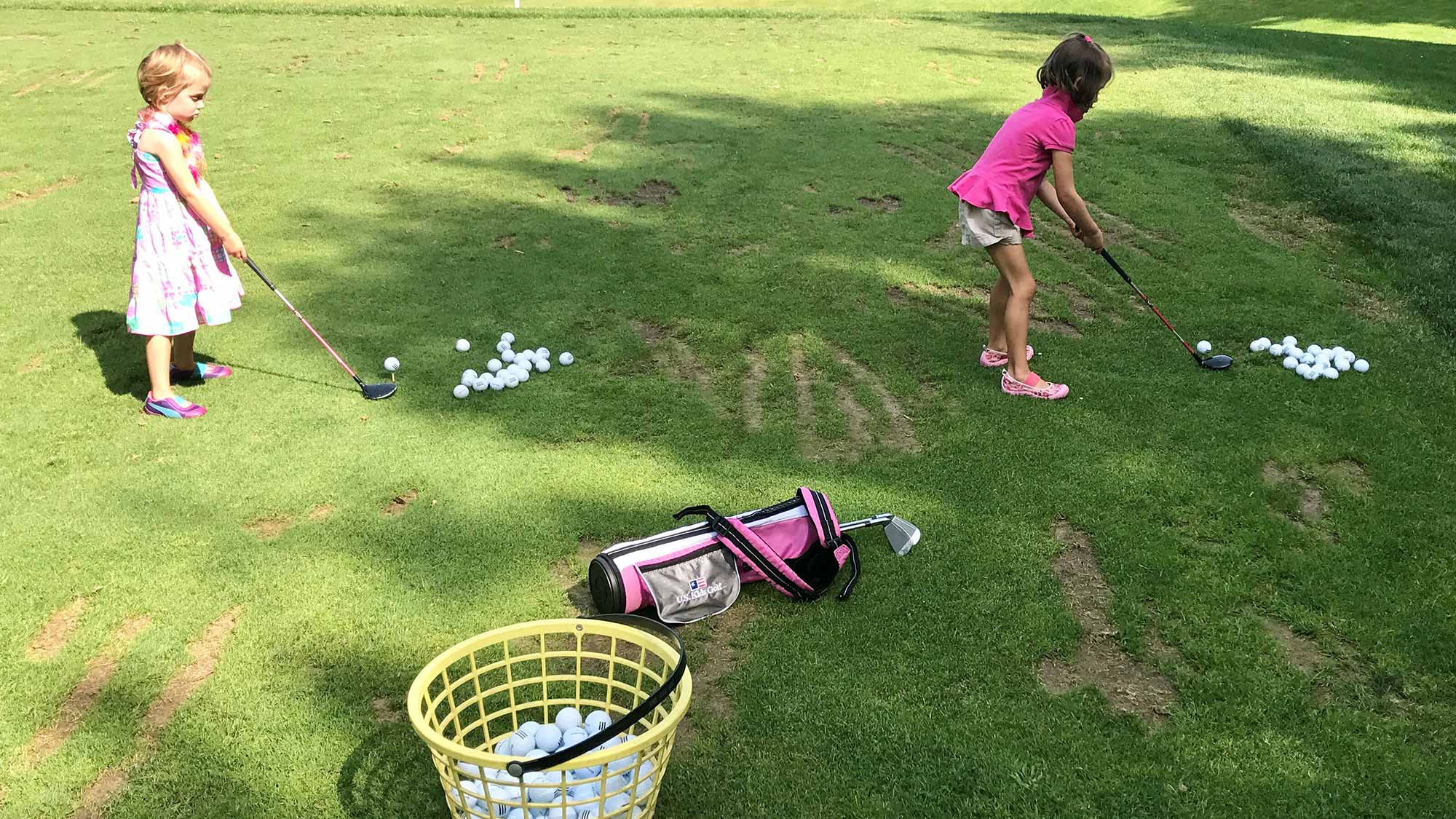 The kids have watched their mom get more focused about practice as she prepares for the LPGA's Indy Women in Tech Championship (presented by Guggenheim). She's looking forward to having her children see their mom in tournament competition when she competes in her hometown Sept. 14-17, on a sponsor's exemption.
"My mom had 'Team Danah' T-shirts made and my dad is probably going to caddie for me," said Bordner. "It will be a fun week for our family."
But Bordner has had to ease back into competition following a hamstring injury sustained at the end of the 2015 season. The injury completely sidelined her for all of 2016, and she has only played in two tournaments this year.
"Last year was a complete wash because I was out on medical [leave]," she said. "I definitely missed golf, but during that time, I was a full-time mom and spent a lot of time with my girls."
When she has traveled to LPGA tournaments, Bordner's daughters have traveled with her and stayed in the LPGA's Smucker's Child Care program during tournament weeks.
"Without the day care, it would really be hard to travel with my children," she added. "They both have frequent flier miles on two different airlines and they're pretty good travelers. I'm hoping that traveling while they are kids will make them more versatile later in life."
Bordner has also had to adapt to traveling with children – a big change from her days as a young pro on the Epson Tour – and she has picked up tips from other tour moms. Her daughters, meanwhile, have met plenty of other children whose mothers also have to leave home to work each week as touring professionals.
But having experienced the bonding nature of golf growing up with her family in Indiana has made Bordner even more eager to share the game with her own children.
"You learn patience in this sport and you can play it for many years," said Bordner, who was a two-time tournament winner while at Indiana University.
"You can also share a lot of happy times together," she added. "I remember playing three holes with my family and then going for ice cream or pizza together. I was never pushed to play golf."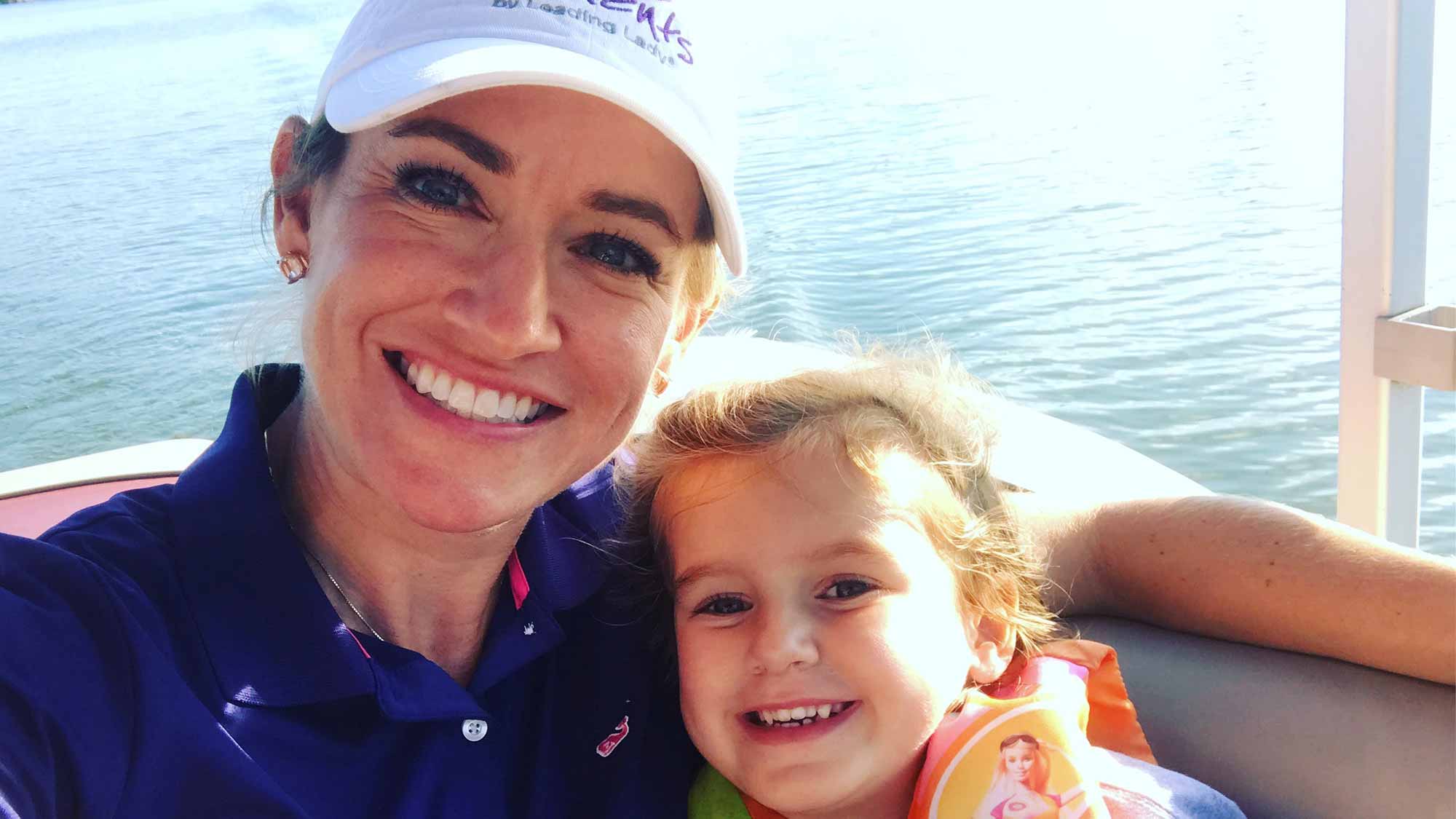 Instead of feeling pressured as a junior, Bordner shared many memorable times with her family on the golf course. She played in parent-child tournaments and also teamed with her brother in junior events.
And while her young daughters currently "have an interest in golf for about 30-40 minutes" when they hit balls on the range, Bordner said they are having fun in the game, as well as in gymnastics and other activities.
"We're going to let them figure it out and go down the path they want to explore," she said. "The places golf has taken us has been amazing and we're hoping maybe they will experience some of that, too."
Bordner said her daughters don't fully understand what she does as a touring professional. And they also don't understand why players they know, such as Gerina Piller, are on TV.
"They've seen me in a tournament and they're like, 'Why are all of these people here?'" said Bordner.
Her daughters may understand more when Indianapolis residents show up to support their mom in the LPGA's tournament there. They may also better grasp what their mother does when they get to see her competing in the city where she learned to play.
And some day, Bordner also wants to be able to share with her children how tournament charities can help others, even if they don't play golf.
"I feel grateful to be a part of that because golf can touch so many different lives in so many ways," she said.
But for now, if all her kids understand is that golf is a game that brings their family together, that's just fine with Bordner.