PNC is proud to partner with the Ladies Professional Golf Association to celebrate family and recognize players for their achievements. The year-long campaigns featuring #PNCCelebrateFamily and #PNCAchiever will also include a series of events bringing female leaders and influencers together with LPGA leadership. PNC and the LPGA share common values that reflect a deep appreciation for family and a continuous pursuit of personal accomplishment.
---
Happy Father's Day, Ramon.
Many come to the United States in hopes of making a better life, searching for opportunities to achieve what would have never been possible in other countries around the world.
That's the American Dream.
Ramon Salas shared that dream. Lizette Salas is living it.
Ramon and Martha Salas immigrated separately to the United States from Mexico and met in Azusa, California where they raised their three children.
"Their whole goal was to make their children's lives better than theirs," Lizette said. "They wanted their kids to succeed at anything they were passionate about and mine just so happened to be golf."
While Lizette was growing up, Ramon worked as a mechanic at Azusa Greens Country Club, where he still works today. He tried introducing each of his children to golf, but the oldest, Susie, gravitated more towards team sports and Marvin became a football star in high school. Looking to spend some quality time with his youngest daughter, Ramon brought 7-year-old Lizette to the club one afternoon and handed her a club. Nearby, the club's teaching pro Jerry Herrera looked on. He wanted to teach Lizette.
"Golf is expensive, so my dad was a little hesitant, cause we really didn't have much back then. The pro told us not to worry about it. We'll figure it out."
Ramon did additional jobs around the club in exchange for lessons for his daughter.
"Every Saturday I had a lesson with him and to this day I just remember all the lessons. Don't crack your knuckles. Don't chew gum. Little things like that."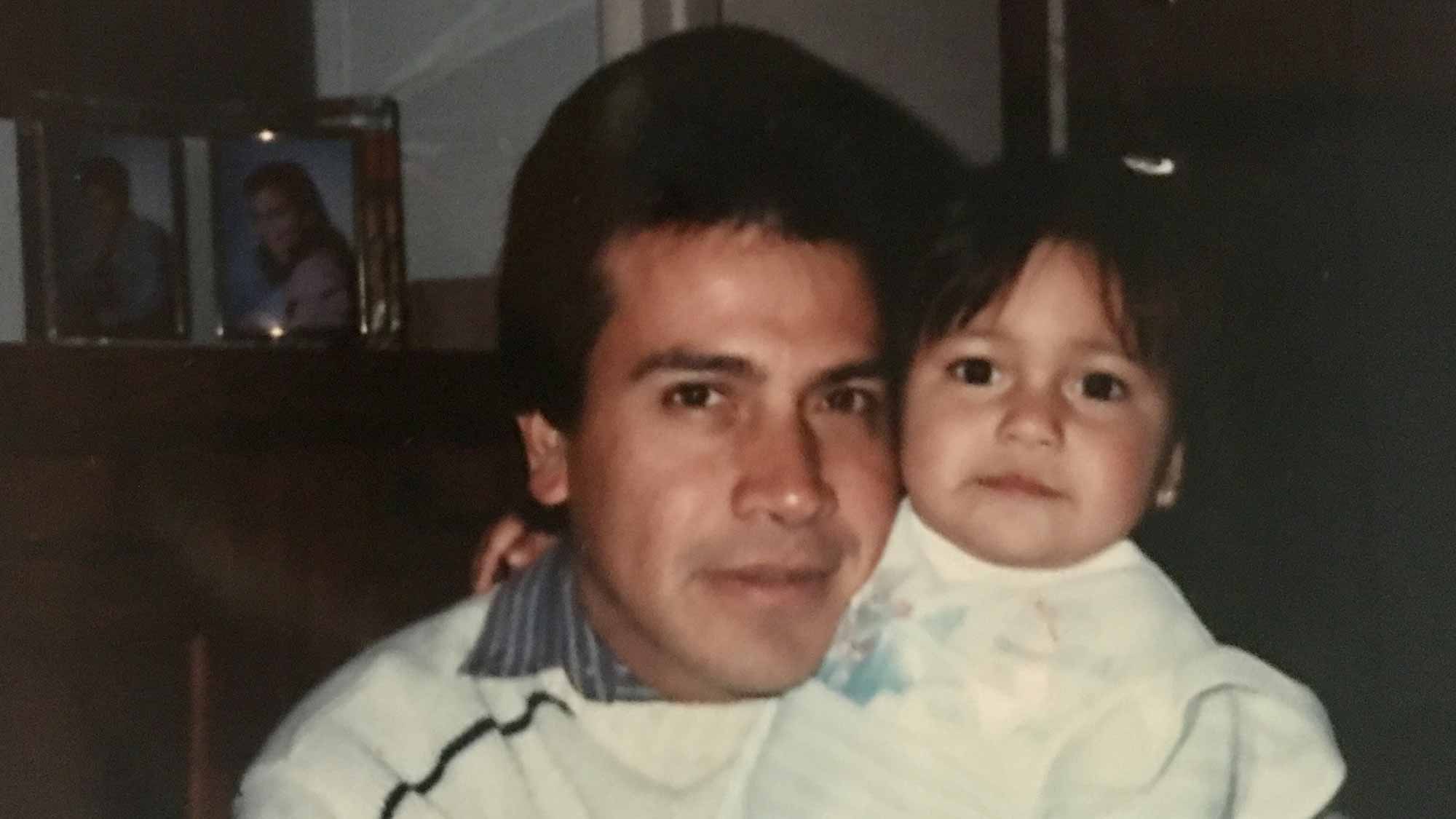 She remembers that first set of clubs, too.
Lizette started out with three clubs, which included a 7-iron that was too heavy. Using a handyman solution, Ramon drilled holes in the club head to make it easier for his daughter to swing.
"When you're a kid, you're kind of embarrassed like, 'oh my god, my dad just drilled three holes in this 7-iron.' But looking back at it, that's what we had to do to play the game, to have fun and take advantage of whatever you can get."
As a young Latina growing up playing golf, Lizette was ridiculed and doubted. Mexicans don't play golf, critics would tell her. She used their comments as motivation to continue pursuing what her parents dreamed for her, a better life. Despite the challenges that came with growing up in two different cultures, Lizette is grateful for the unique perspective it provided.
"I always grew up with a chip on my shoulder. I always wanted to prove people wrong, because in the Latin and Mexican community, golf wasn't really popular. So I had to push myself so I could prove to other people that I could play golf and I could be really good at."
Salas played every weekend, progressing through the junior ranks and then on to Azusa High School where she played on the boys' golf team. Her father was cheering her every step of the way.
"I remember in high school he'd be at every match, he'd be at every practice, at every lesson with me. He's like my right hand man when it comes to golf."
Lizette earned a spot on the women's golf team at the University of Southern California. There were 10 girls on the team but only five were given the opportunity to travel, so Lizette continued doing what her father taught her.
She kept working.
"My dad's really big on a strong work ethic and to be the most positive and the most confident person," Lizette said. "Golf is so mental and he really believes that if you believe in yourself that you can do almost anything."
She won three times, was named team captain and a member of the 2008 National Championship team. Lizette also became the first four-time All-American in USC history. But becoming the first in her family to graduate from college was likely what made her family most proud. Lizette graduated in four years with a degree in sociology. Fighting back tears, she spoke at commencement where she shared publicly her family's story for the first time.
"I don't think there was a dry eye in the room," said Lizette. "Every single highlight of my career my parents have been there for me, right alongside me. It's a family journey."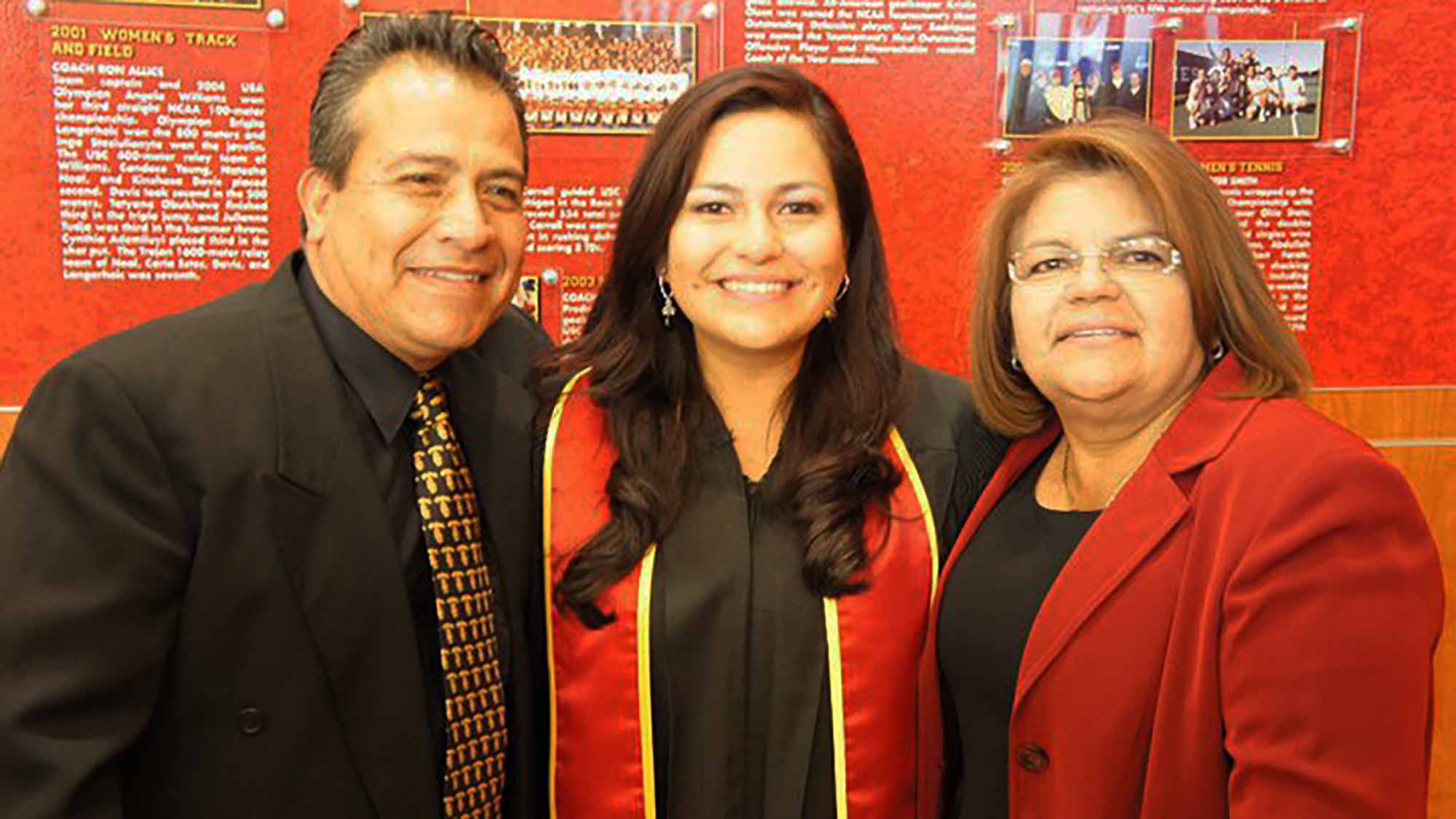 Lizette's mother, Martha, was one of 10 children, Ramon one of six. Their dream was to provide the life for their children they didn't have in Mexico, hoping one day they would see their children attend college. They had no idea their daughter would not only attend college but become a professional athlete traveling the world.
"The struggles they've gone through, the stories they've told me about when they were young, it gives me a different perspective in life and really pushes me to be a better person everyday," said Lizette. "They've gone above and beyond for me and my siblings, and they still do."
Lizette turned professional after graduation and took up membership on the Epson Tour, the developmental feeder Tour to the LPGA. Without any sponsors to help finance her career or pay for a caddie, Ramon and his daughter hopped in their red pickup truck, decked out in USC stickers with a matching license plate frame and drove across the United States, sometimes sleeping in the truck overnight at rest areas.
"We share a lot of stories in that truck. We argued, we cried, we laughed. It's an experience you can't describe, sharing it with your dad," said Lizette. "It's a great story that I could tell my kids, my grandkids down the road of what their grandpa and their great-grandpa did for me."
Now in her sixth season, Lizette is the only Mexican American on the LPGA Tour. Ramon has retired from caddie duties but stayed on as a full-time cheerleader. Lizette broke through for her first win on Tour in 2014 at the Kingsmill Championship and twice competed in the Solheim Cup as a member of Team U.S.A – representing the very country her father came looking to build a better life.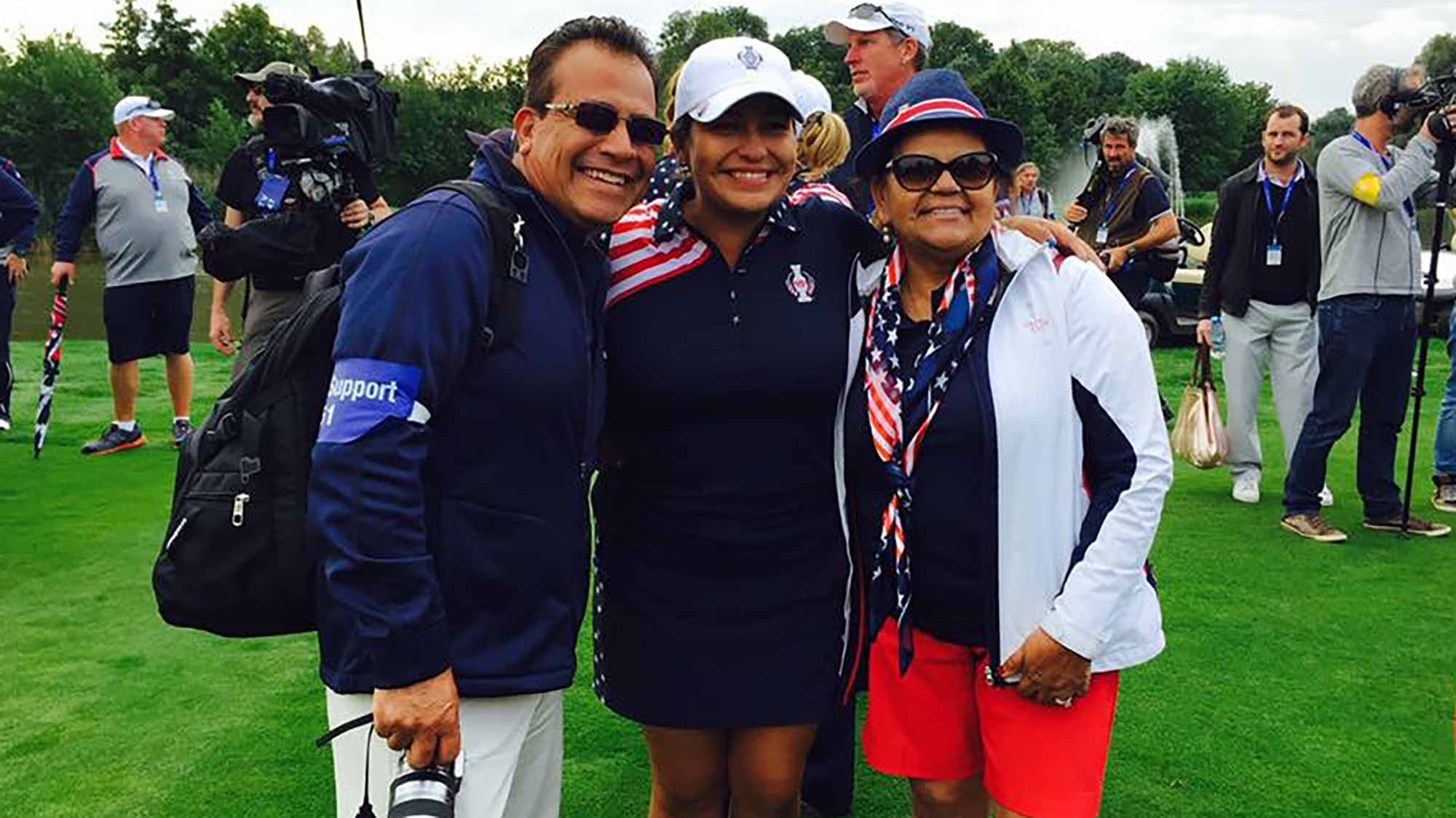 "I came from practically nothing, to now living my dream on the LPGA Tour," Salas said choking back tears. "I wouldn't have done it without my parents and without my brother and sister. We're just living the American dream and we're loving each step of it."
A Happy Father's Day, indeed.