Rookie Jennifer Ha fires opening-nine 29, has best round of the year
While it was fellow Canadian Brooke Henderson who stole the show Thursday at the Meijer LPGA Classic for Simply Give, LPGA Tour rookie Jennifer Ha was making her own noise after a 6-under-par 29 on her first nine holes.
She eventually finished at 7-under par for the day, and sits one shot back of her countrywoman Henderson.
"My putter was really hot. I nearly missed the birdie on the first hole, and then after two it just got started rolling and I putted really well today," she explained. "I'm really happy with how my day went."
Ha admitted after her round that she started to feel the nerves at about the three-quarter mark of her opening round after she saw she was on top of the leaderboard. But, that comfort just comes with experience.
"After about No. 15 I got a little nervous, not going to lie. It's my first year on Tour and I haven't really been in that situation before," she explained. "But, it gives me the extra boost that I need. It's a great confidence boost for me. I haven't been playing that great for the past couple of events, so this is the kick that I needed."
In order to keep it going Friday Ha said she'll be leaning on her mental coach to keep her steady through the second round, again, in a position she's not yet found herself in on the LPGA Tour.
"I have a great mental coach back in Canada and I've been working with her. It's given me a little bit of a boost," she said.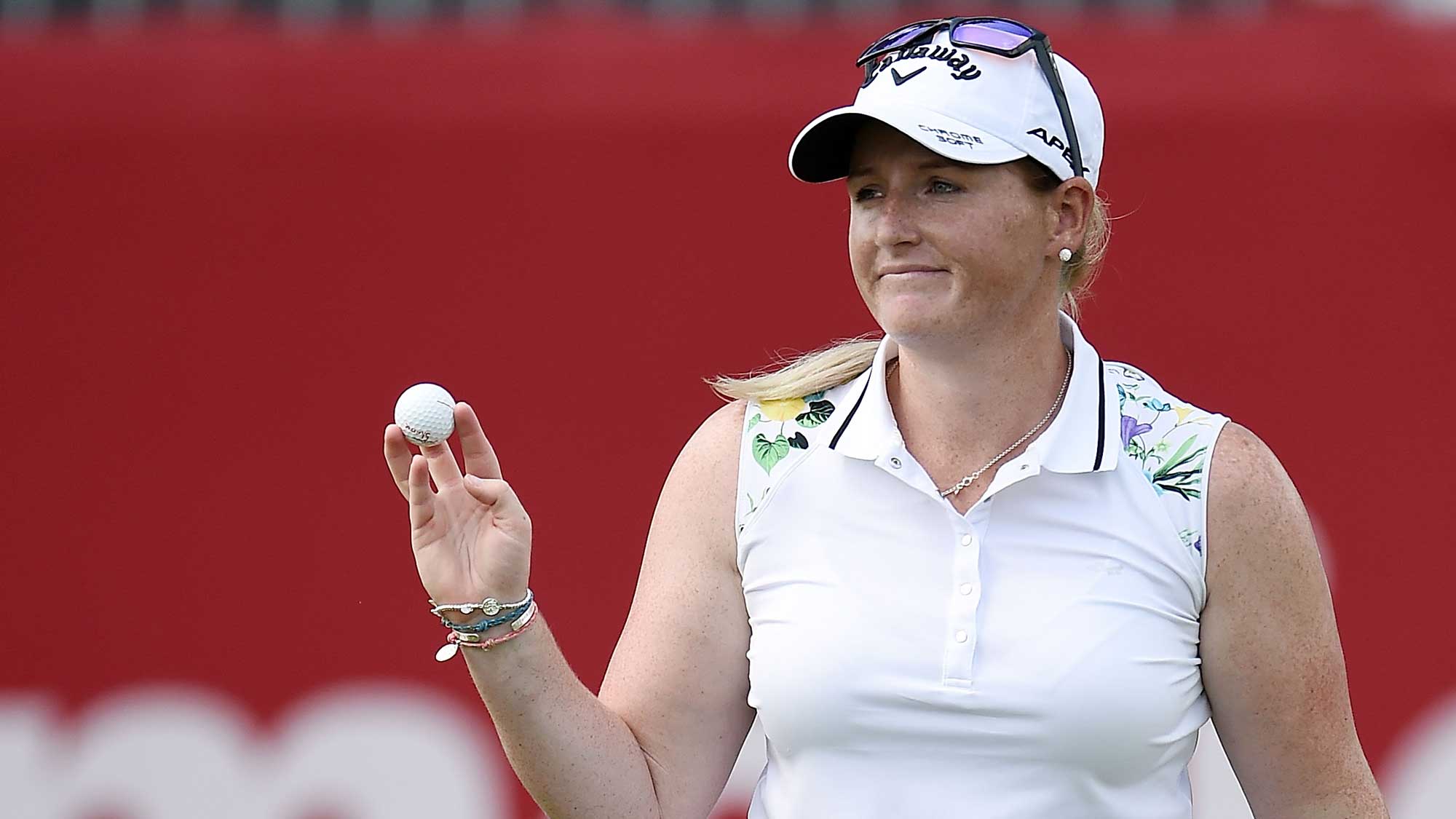 Holly Clyburn fires the best round of her season
After a long bogey against eight birdies Thursday, Englishwoman Holly Clyburn shot her best round of 2017, a 7-under-par 64.
Clyburn, who recently took a holiday and had a number of phone calls with her coach and father back home in England, said she felt she found 'something' late last week and was hopeful for this week at the Blythefield Country Club, especially considering that the course reminded her of her course at home.
"I think it's a bit of mindset as well as trusting where I need to be right now," she said of what's recently changed for her. "We're working on a few things in my swing and it's just that I'm getting used to it. It was just a matter of time that this movement that I've been working on worked this week, and I'm quite happy that it's worked out."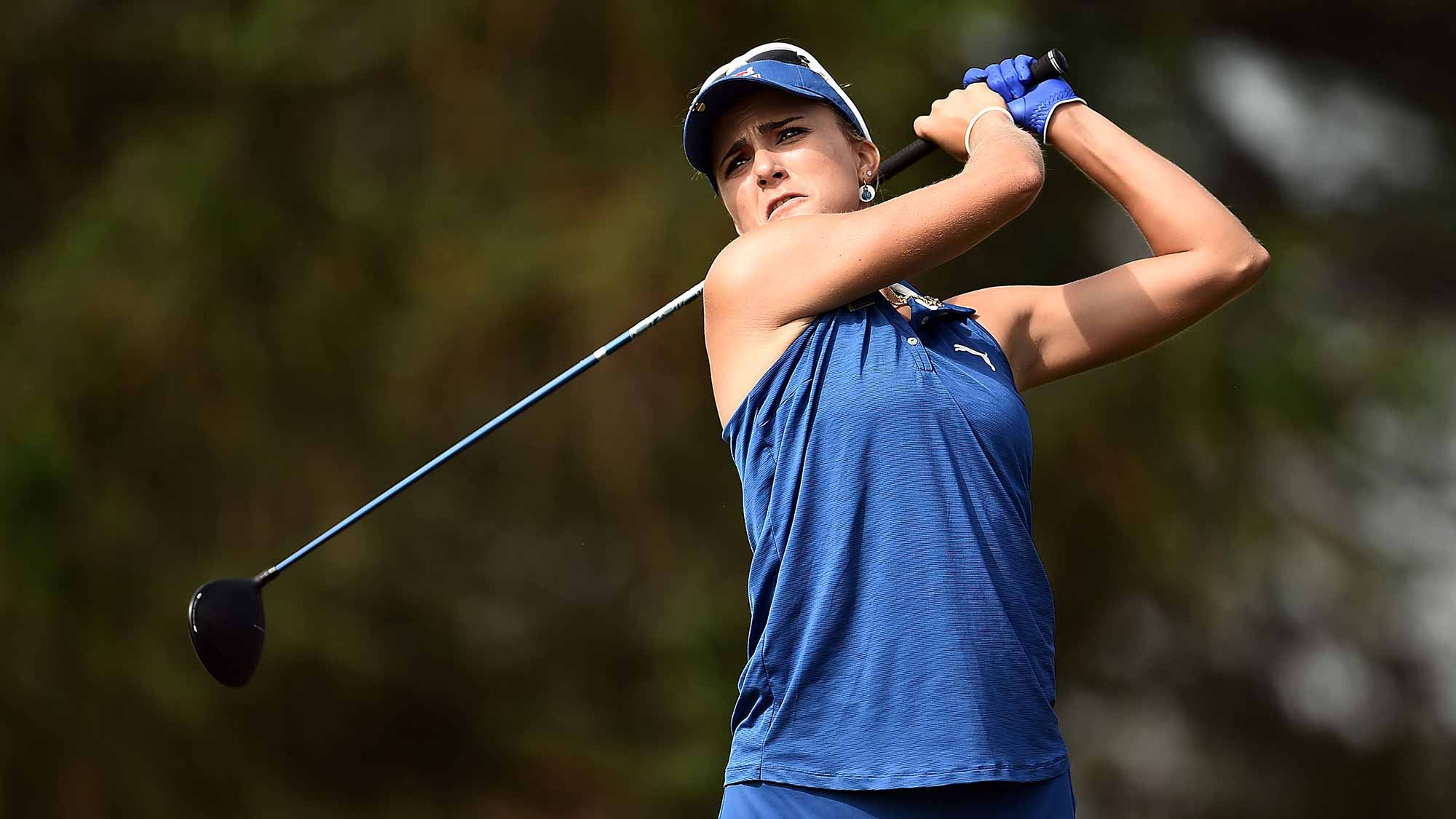 Lexi Thompson continues to play well
Despite making two bogeys to close out the Manulife LPGA Classic a week ago – eventually losing in a playoff to new world No.1 Ariya Jutanugarn – Lexi Thompson brought a lot of positive vibes with her to Grand Rapids this week, and shot an opening 7-under-par 64.
Thompson, the 2015 winner of this event, said she loves the layout of Blythefield Country Club because it allows her to hit a lot of drivers, which is her strength.
"I hit basically driver on every hole. A few of the fairways like the last two are tough to hit because I'm a right-to-left player and I kind of run out of room, but, this is definitely a great layout for my game," she said.
At one point Thursday Thompson made five birdies in a row.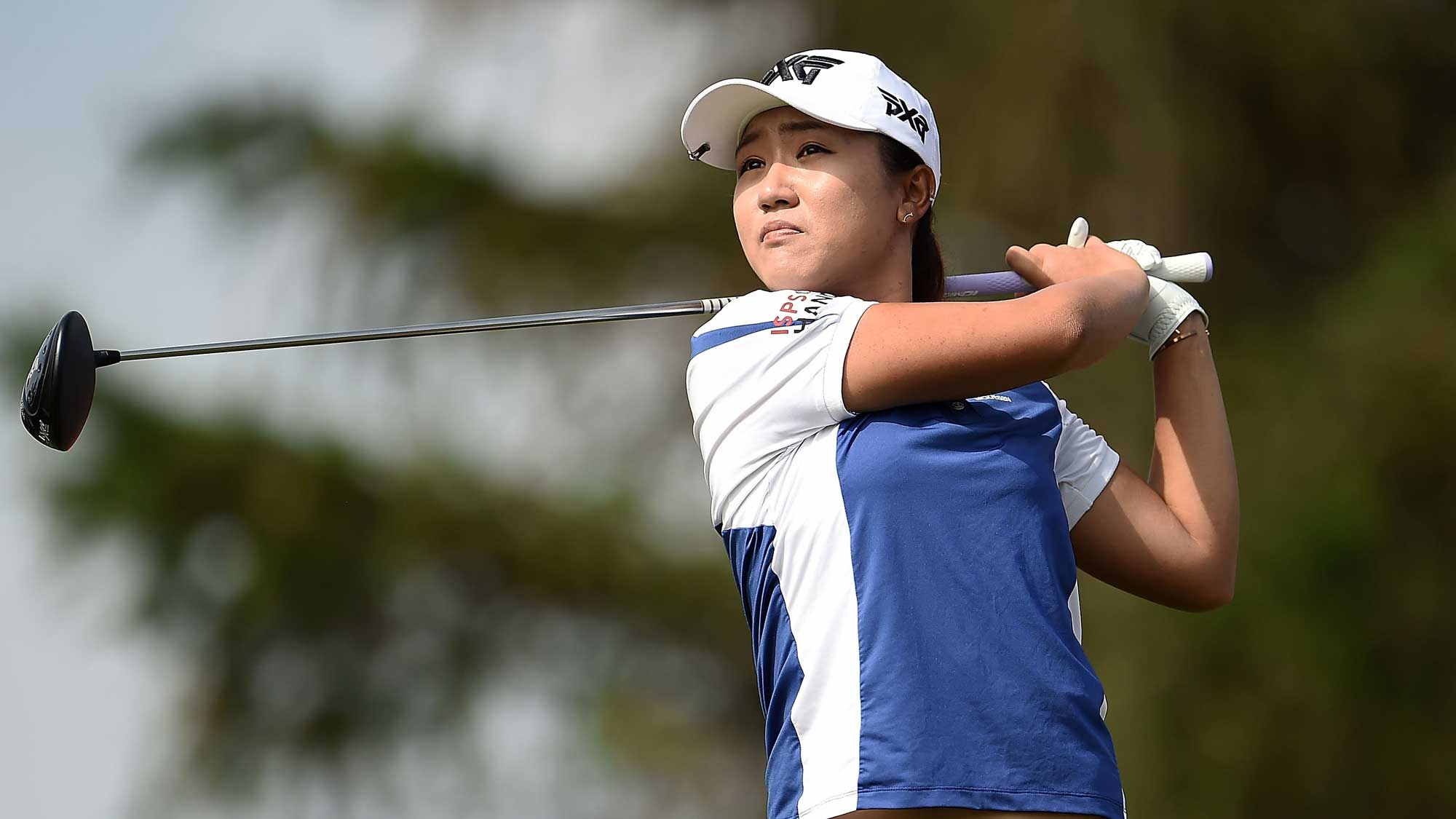 Lydia Ko makes her return
After three weeks off – and losing her No. 1 spot on the Rolex Rankings to Ariya Jutanugarn – Lydia Ko made her LPGA tour return, firing a 6-under-par 65 with just one bogey.
She said shooting a low score in her return was positive.
"I think the three weeks (off) were really good to just rest both physically and mentally. There were a lot of things going on, so it was nice to just get away from (golf). But I did miss (golf) and it's definitely nice to be able to come back," she said. "To play strong after those few weeks off is good, and good for the confidence too."
Ko admitted she didn't think that a low round – like Brooke Henderson's 8-under-par 63 – was out there today, but she just kept making putts and ended up at 6-under. Friday, she said, will be different depending on how the wind blows.
"The wind is going to be a huge factor tomorrow," she said. "The afternoon seemed to blow a little bit more than the morning. I'll have to see how much it dries up. Yesterday we had a little bit of rain overnight, so that's why the course wasn't as firm as like it could have been. I've just got to take the positives from today and have a good rest this afternoon and hopefully come back strong tomorrow."

Stacy Lewis trusting her swing, has best result of the afternoon
Stacy Lewis hasn't won since her three-win campaign in 2014, but Thursday at the Meijer LPGA Classic for Simply Give she gave herself a tremendous opportunity to break that winless streak, firing a 7-under-par 64.
Lewis – who leads the Tour in first-round scoring average – said she was excited to get off to a good start, despite the fact she played 'boring' golf.
The 11-time LPGA Tour winner said she's been very comfortable with her swing of late and now is all about taking advantage of opportunities.
"It's just trying to go out there and just play golf instead of thinking about a golf swing. That's what (my coach) and I talked about last week going into this next couple months, just playing and hitting shots, and I did a really good job of that today," said Lewis. "I made a few putts, which is nice. It was a good day."
Lewis played the best of anyone in the tougher afternoon wave, and is eager to get back out there Friday morning.
"It played tough this afternoon, greens got pretty firm. I'm guessing this morning it was soft judging by the scores," said Lewis. "I'm looking forward to getting out there tomorrow morning and making a move."