Michelle Wie in position for her first win of the year
It's been a steady three days for Michelle Wie in Grand Rapids, Michigan, and rounds of 68-68-64 have her at 11-under par for the week and just four shots back of the lead held by Lexi Thompson going into Sunday.
Wie, who made six birdies and one bogey Saturday – including one on the converted par-5 5th (it became a par three after Friday night's rain storm) said her third round was 'fun' and 'more consistent.'
"It was soft. I think it made the course a lot easier," she said. "I think there was a lot of low scores out there today, and if it stays wet tomorrow, then I've got to make a lot more birdies tomorrow as well."
Wie explained going into the finale with a chance to be close to the lead is 'exciting.' She said she's eager to get out and play well Sunday.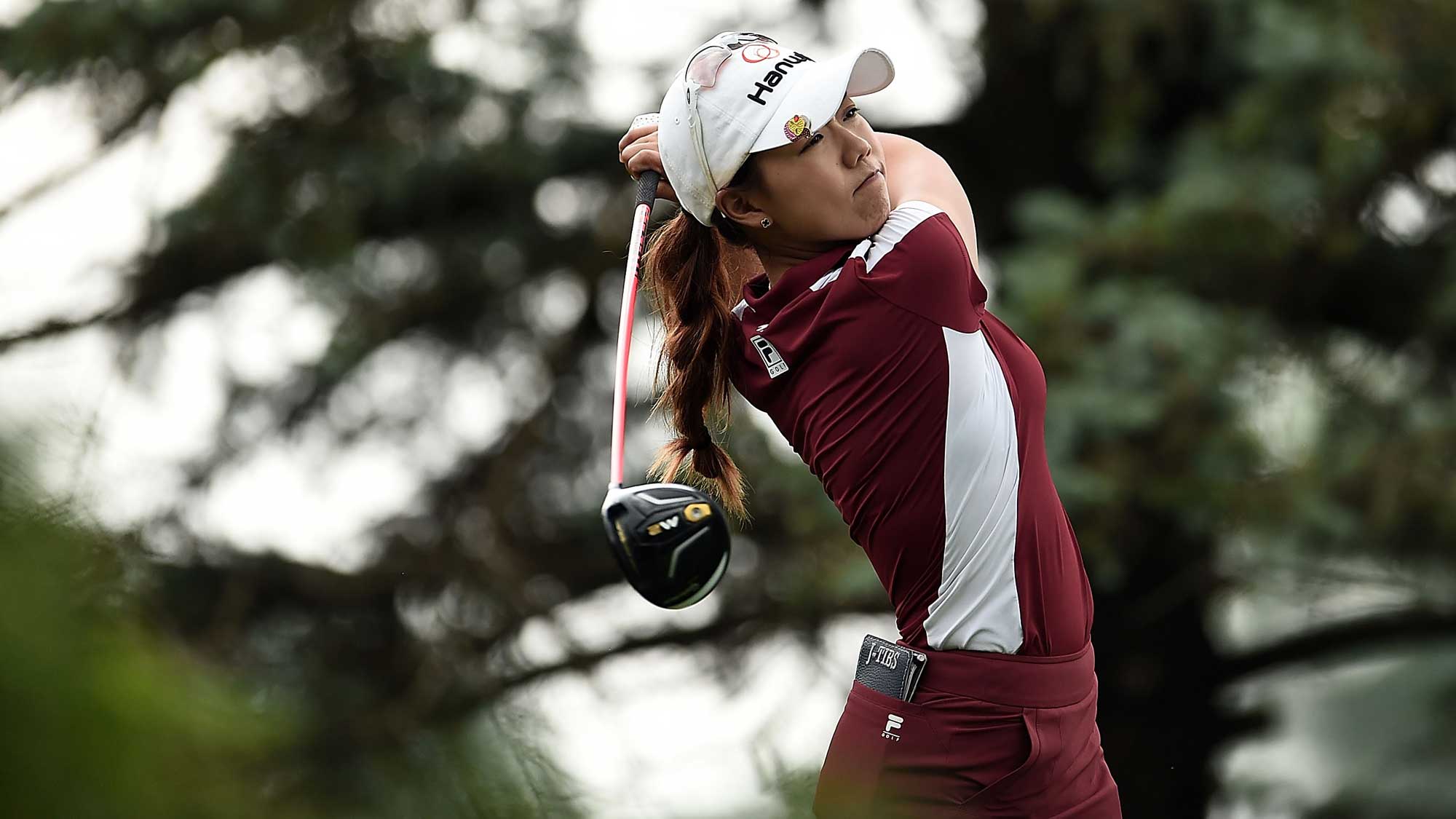 Jenny Shin makes five birdies in a row, moves into second
Jenny Shin already had a fine start to her round Saturday, going out in a 2-under-par 34.
But then the fireworks started.
Shin, whose best finish of the season was a tie for third at the Shoprite LPGA Classic – her last event before this week – said she started putting better on the back nine and she reeled off birdies on No's 10-14.
"I struggled a little bit on the front nine. I just, I don't know if it was a Saturday and thinking that it's the moving day," she said. "But I stayed patient and really started focusing on my game and not worried about others and (the putts) started falling in."
Shin pointed to the hard work she put in with her coach during her off-week last week as being helpful for this week's event in Grand Rapids.
"I worked with my coach last week on putting and short game and everything, so I think that helped a lot," she said.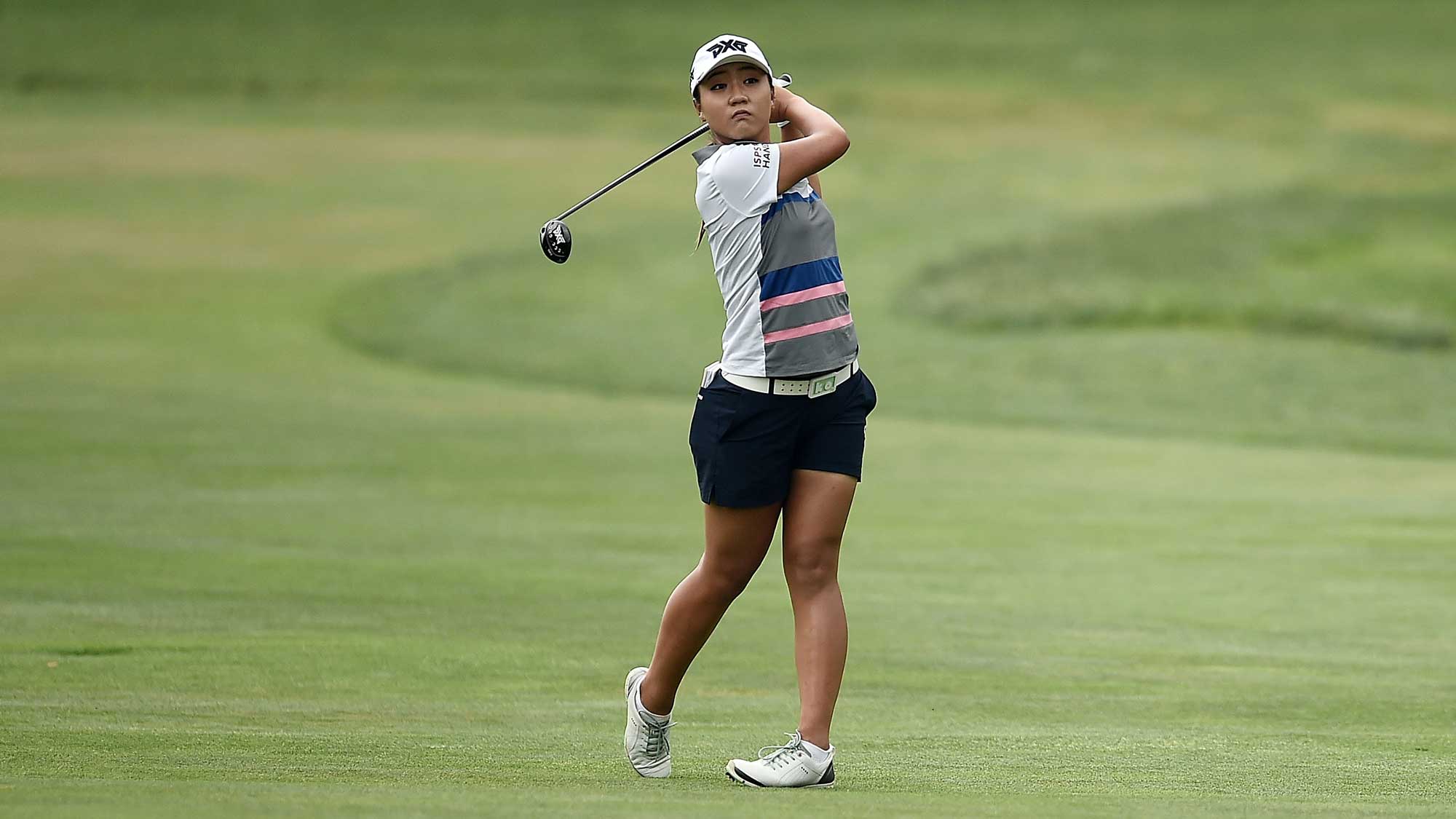 Lydia Ko stays in contention
After a 5-under-par 64 (with Blythefield Country Club being converted into a Par 69 for Saturday's round after overnight rains caused a two-hour delay), Lydia Ko remains close to the lead held by Lexi Thompson at 15-under.
Ko said her round Saturday was 'solid' – she made three birdies and an eagle – although she said she struggled with her iron play on the back nine, leaving her with no chances to make birdies and move even further up the leaderboard.
"Fortunately for me my chipping was a huge help. I think that's how I was able to maintain the score I finished up with," she explained. "On a day like today where you don't know if you're going to have further rain delays, or how the course is playing, I think it was really important to hit the fairways and that's what I was doing pretty well out there. Hopefully I'll keep continuing that."
Ko admitted the course was playing softer than the first two rounds, but as the day went on the wind picked up which made the greens firmer. She confirmed that although the scores are low through three rounds, it 'isn't a very easy golf course' and has a sound strategy for Sunday's finale.
"When you're (this) far behind, you try to make as many birdies as you can, and at the end of the day all I can do is focus on my game and stay positive," she said.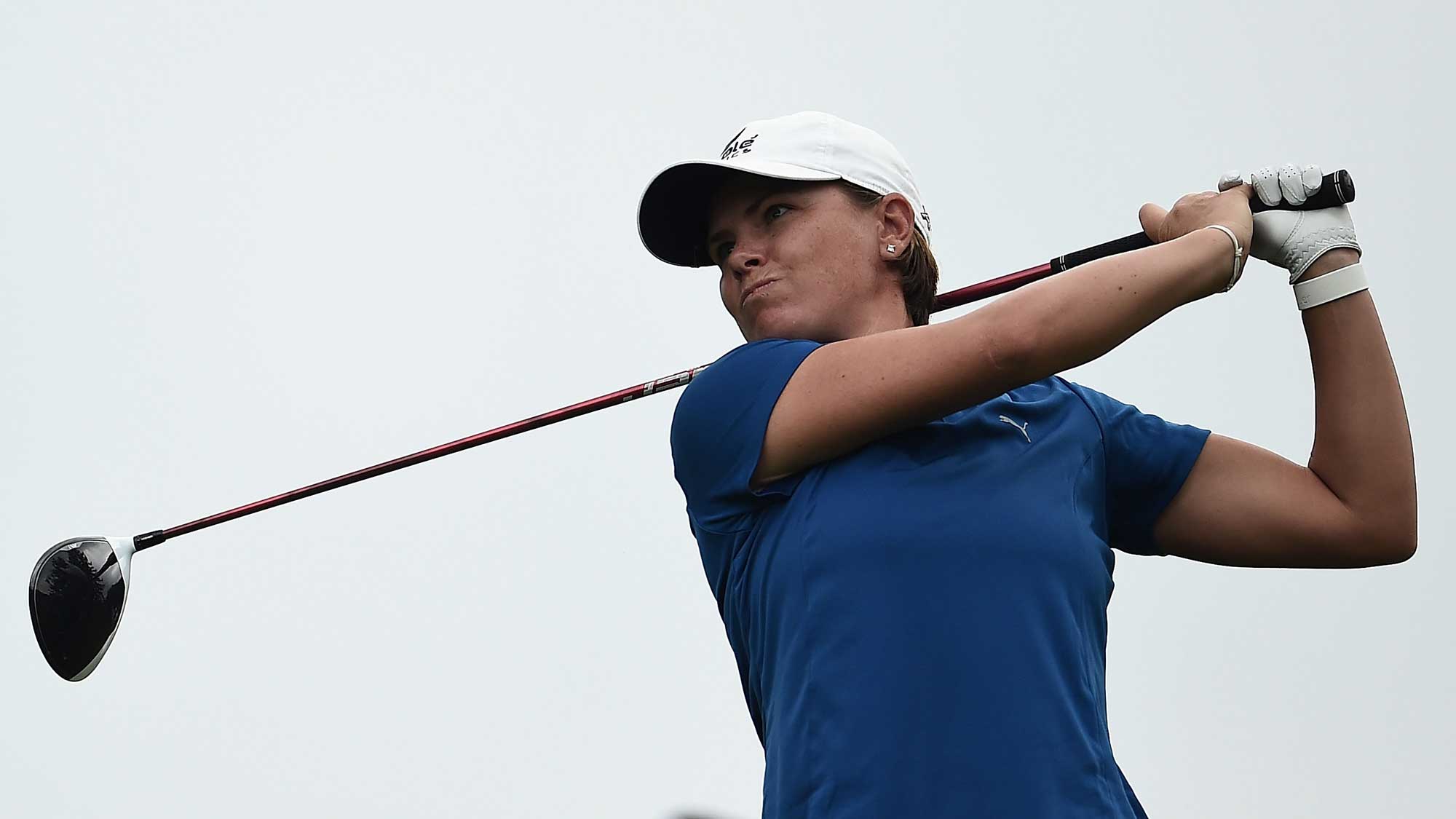 Lee-Anne Pace with the round of the day
Despite the fact that the par was reduced Saturday, Lee-Anne Pace shot the round of the day, an 8-under-par 61, which included two eagles.
"I played really nicely," she said. "I was looking at birdie almost every hole, which is quite nice. I felt pretty good."
Pace admitted she had a feeling a good round – where everything was going to come together – was on its way for her sooner rather than later, thanks to an equipment change two weeks ago in New Jersey.
"The last few weeks I struck my irons really, really well. I just actually changed my irons and it made all the difference," she explained.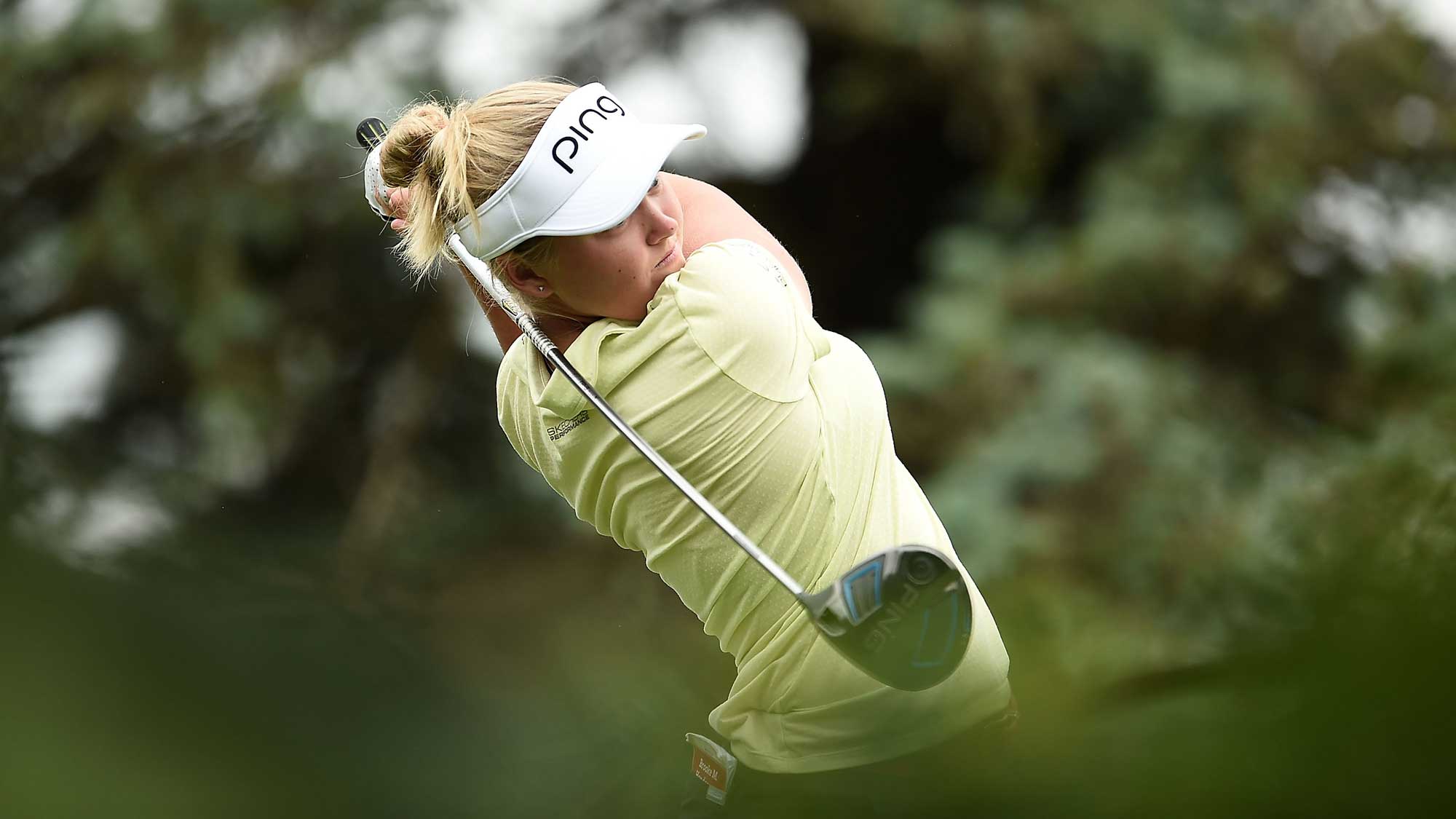 Brooke Henderson looking forward to a Sunday charge
Although Brooke Henderson has been the leader after both the first and second rounds at the Meijer LPGA Classic for Simply Give, it won't be the case going into Sunday's finale.
And she's OK with that.
Henderson, who shot a 2-under-par 67 Saturday, said it would probably be 'a little bit easier' going into Sunday being one shot back of Lexi Thompson's lead versus being out in front.
"It's been a packed leaderboard since the very first shot on the first hole. I think anybody could really win this thing. There's like a million names within the top 10, so hopefully I can just get out front early and just keep it there," said Henderson.
Although the 19-year-old admitted it was a bit of a 'tough' day for her, she still felt 'pretty great' about her game.
"I felt like at any moment I could kind of get on a birdie run, and I started to on No's 12 and 13, which was really nice, which got me back to where I was yesterday at -14. I felt pretty good. I would have liked to go a little bit further under par today, but just the course wasn't giving it to me," she said. "Hopefully tomorrow I can drop a few more putts and climb the leaderboard a little bit."