The 2017 Solheim Cup will see Brittany Lang, who is sponsored by Pure Silk, make her fifth consecutive appearance for Team USA, after she qualified via the points standings.
Her first appearance came back in 2009, but her best showing at a Solheim Cup came in 2013 where she had a 3-1-0 record. This came after one win in each format, including defeating Azahara Munoz 2&1 in the Sunday singles.
We put some questions to the Pure Silk player who has been on the winning side twice in 2009 and 2015.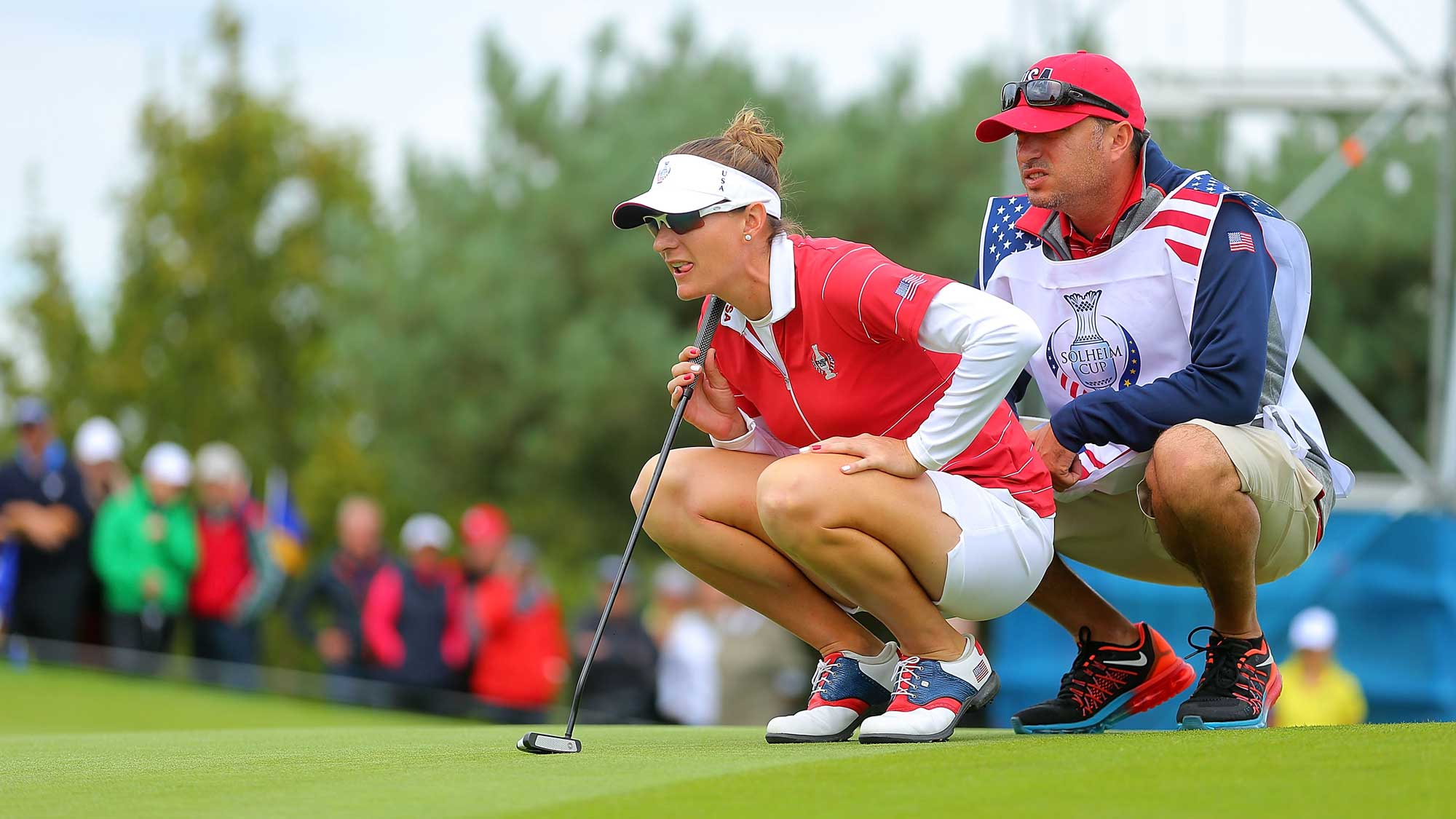 What is your best memory from the Solheim Cup?
My best memory is from the last Solheim when we realized that we had won and we were all coming together to celebrate.
How do you feel when you step onto the first tee at a Solheim Cup?
Excited.
What makes a great captain?
Laid back and fun.
What do you feel you will bring to the 2017 Team?
I feel like my best golf of the year is to come and I will bring that to the team.
What's the best part of your game?
Attitude.
What is your favorite on-course Solheim Cup memory?
I was paired with Brittany Lincicome and I holed out of the sand to win a hole.
What advice can you give the Solheim Cup rookies?
Breathe.
If you could have one partner in the Solheim Cup, who would it be and why?
Brittany Lincicome because she is one of my best friends and we both feel comfortable with each other.
Would you rather…Lead the team on the first day or be the final match on Sunday?
I would rather lead on the first day.
If there was one song to get you pumped up for a match, what would it be and why?
Hall of Fame (by The Script) because it pumps me up.
How important is playing on home soil?
Huge, it is more fun and is an advantage.
One word to describe Solheim week?
Electrifying.
What do you enjoy most about being a part of the Pure Silk family?
In addition to being proud of being part of that family, I love my pink bag from Pure Silk and I am a true fan of the Pure Silk creams.
Do you have a favorite Pure Silk Cream?
I like them all, but especially the Raspberry Mist.
Heels or sneakers?
Sneakers.