The 2017 Solheim Cup sees Gerina Piller, a Pure Silk sponsored player, make her third consecutive appearance for Team USA, after she qualified via the points standings.
After failing to win a match at the 2013 playing, Piller more than made up for it in 2015 as she won three matches and halved one other. This included holing the winning putt as she defeated Caroline Masson 1 up on the final green.
We put some questions to the Pure Silk player as she prepares for her third Solheim Cup appearance.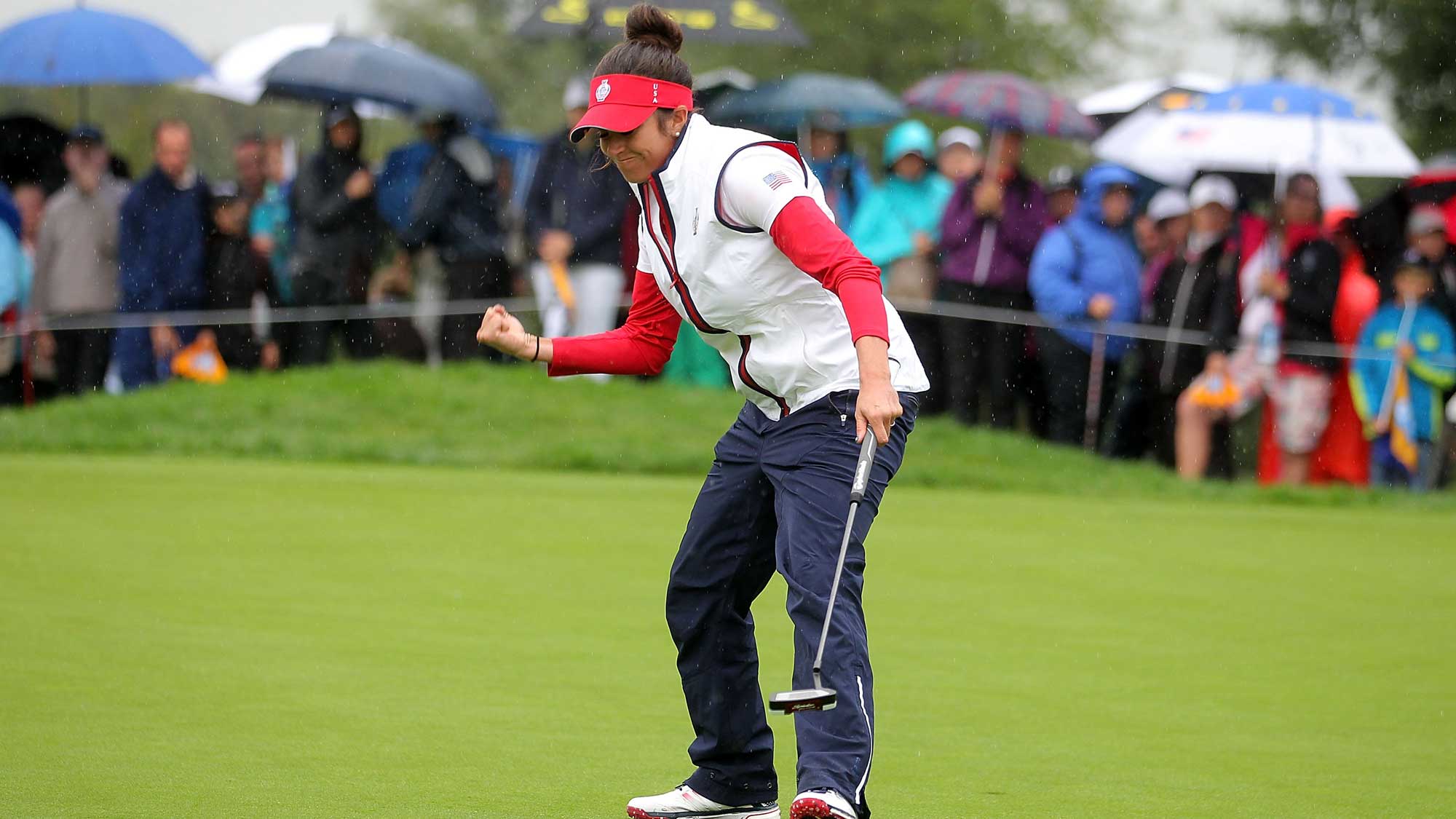 What is your best memory from the Solheim Cup, on-course or otherwise?
Making the winning putt in the 2015 Solheim Cup.
What's the best part of your game?
Ball striking.
How do you feel when you step onto the first tee at a Solheim Cup?
For the Solheim Cup, I feel honor and pride.
What makes a great captain?
Belief in the team.
What do you feel you will bring to the 2017 Team?
Consistency and a good attitude.
What's the best part of your game?
Ball striking.
What advice can you give the Solheim Cup rookies?
Enjoy the moment and play for the girl in front of you and behind you.
Would you rather…Lead the team on the first day or be in the final match on Sunday?
Be in the final match.
If there was one song to get you pumped up for a match, what would it be and why?
Thunderstruck by AC/DC because it is awesome.
How important is playing on home soil?
Very important. The fans are behind you and you feel supported and the amazing energy.
One word to describe Solheim week?
Electric.
What do you enjoy most about being a part of the Pure Silk family?
I love the product and the people behind the product are amazing.
Do you have a favorite Pure Silk Cream?
Coconut.
Heels or sneakers?
Sneakers.