If you're over the age of 20, you know Michael Strahan. Heck, you're probably one of his 1.44 million followers on Twitter.
Yes, the NFL sack artist for the New York Giants that led the franchise to the 2007 Super Bowl. The 7-time pro bowl selection had a hall-of-fame worthy career in the NFL.
If you didn't know Strahan for his prowess on the gridiron, you know him for his blossoming media career. You can watch him on FOX NFL Sunday or Good Morning America. He also had the great run as the co-host of Live! with Kelly (Ripa) and Michael.
He's an all-around impressive guy.
We learned over the weekend that he's also a connoisseur of Kerr Cellars, the world class wine produced in Napa Valley by LPGA star Cristie Kerr. How could you not love Michael Strahan?!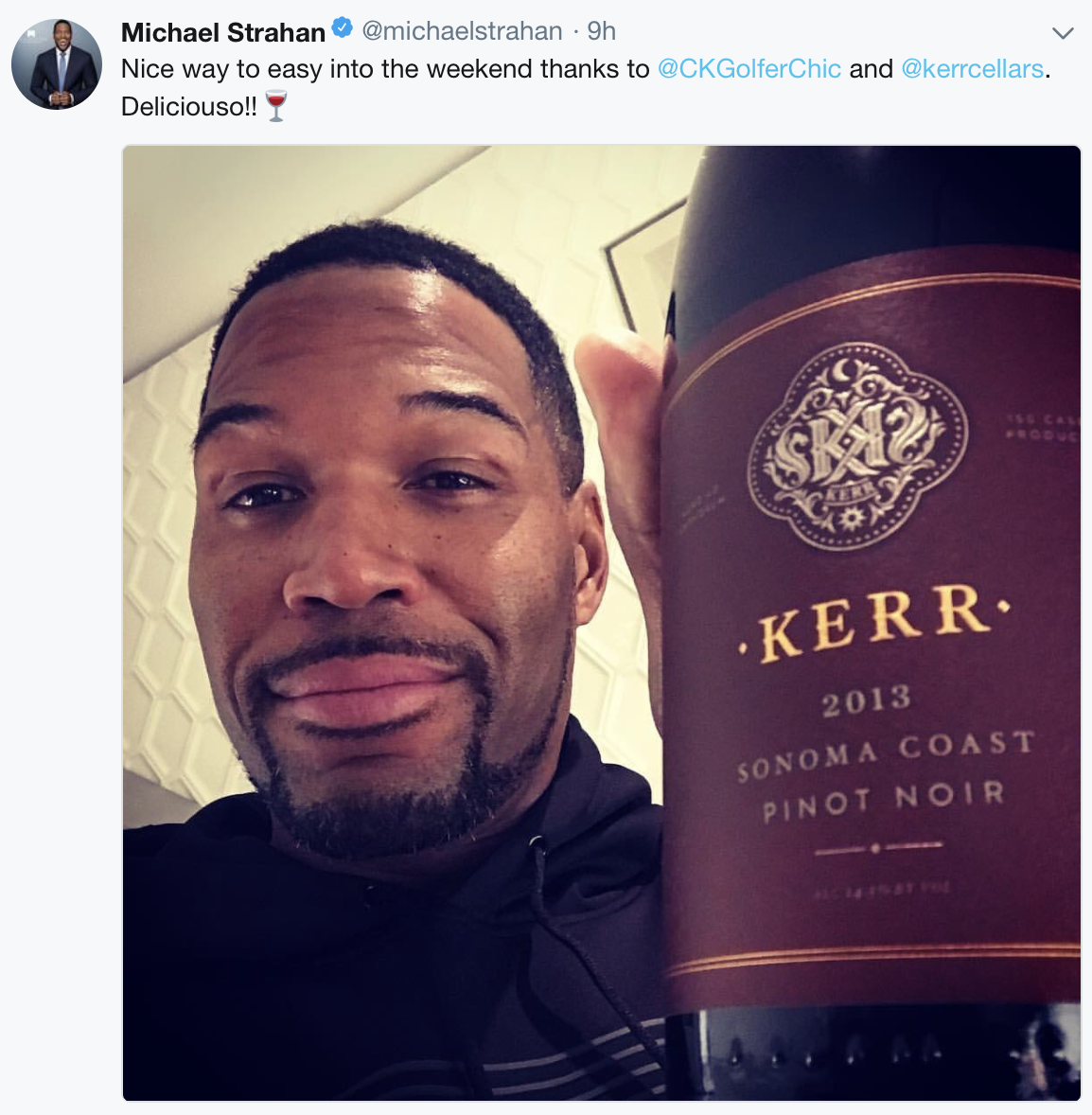 Strahan and Kerr met through the celebrity golf tournament circuit. Kerr hosted the 2013 Hamptons Golf Classic, a tournament that Strahan has played in.
Strahan is no stranger to the LPGA. Most recently, in 2016, he served on the panel at the CME Global Financial Leadership Conference's gala in Naples. In 2014, he played with Michelle Wie and even attempted her old table top putting style. If you haven't seen it the photo, click here!
Cheers to a great holiday season, Michael!