The first five years of Suzann Pettersen's LPGA career was a roller coaster ride for an extremely talented player who sometimes colored outside the lines. Her two most memorable moments were an awkward interview at the 2002 Solheim Cup after she staged an historic comeback and being part of one of the greatest four-ball matches ever played in the 2003 Solheim Cup.
But 10 years ago, Pettersen had a breakout season that put her on the path to becoming one of the best players of her generation with 15 LPGA wins, including two major championships, the first coming in the 2007 KPMG Women's PGA Championship. Remarkably, that victory was in the very next major after Pettersen squandered a four-stroke lead with four holes to play in the ANA Inspiration.
How Pettersen put the pieces back together to win five times that year, including the KPMG, after the heartbreak at the ANA is a compelling story involving closed eyes, a borrowed putter and offbeat mind games. But before we get to that, let's look at how Suzann got to 2007.
The 36-year-old Pettersen is a muscular skier known as Tutta who could be a poster child for the athleticism of her homeland, Norway, her blonde ponytail punctuating the follow through of her powerful swing. After winning the Norwegian Amateur Championship five times and the British Girls Championship she turned pro at 19 and at 21 earned her way onto the 2002 European Solheim Cup team.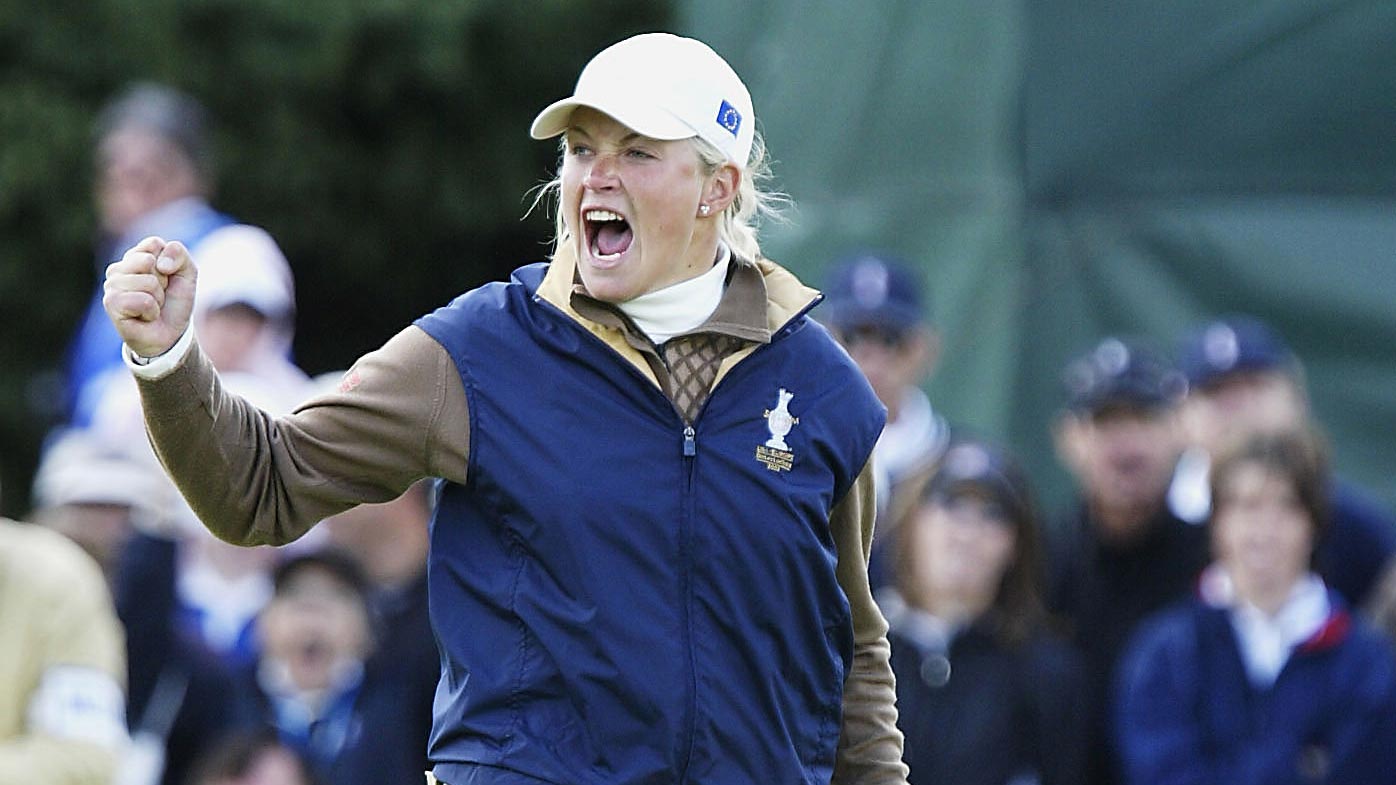 After splitting two foursomes matches with partner Helen Alfredsson, Suzann took on Michele Redman in singles at Interlachen CC in Minnesota. Pettersen was 5-down with five holes to play but rallied spectacularly to halve the match, earning a half point. Asked what she was thinking when she was 5-down, Suzann matter-of-factly responded: "I said to myself, [expletive deleted], I'm not going to walk off this course after 14 holes," prompting the NBC announcer to say: "Must be Norwegian slang."
The next year, she teamed with Annika Sorenstam in an unbelievable four-ball match as Europe won the Solheim Cup in Barseback, Sweden, with Pettersen going 4-1. The final match on Saturday pitted Pettersen and Sorenstam against Laura Diaz and Kelly Robbins. With the score 8 1/2 to 6 1/2 in favor of Europe, the point at stake was crucial. If Europe won, it would have a commanding 3-point lead going to singles play. If the USA got the point it would trail by only a point.
The quality of play was off the charts as the foursome combined to make 15 birdies in the session. After 15 holes, the match was all-square. No. 16 was halved with birdies. No. 17 was halved with birdies and then Pettersen won the 18th with a birdie to secure the match that spring-boarded Europe to victory the next day.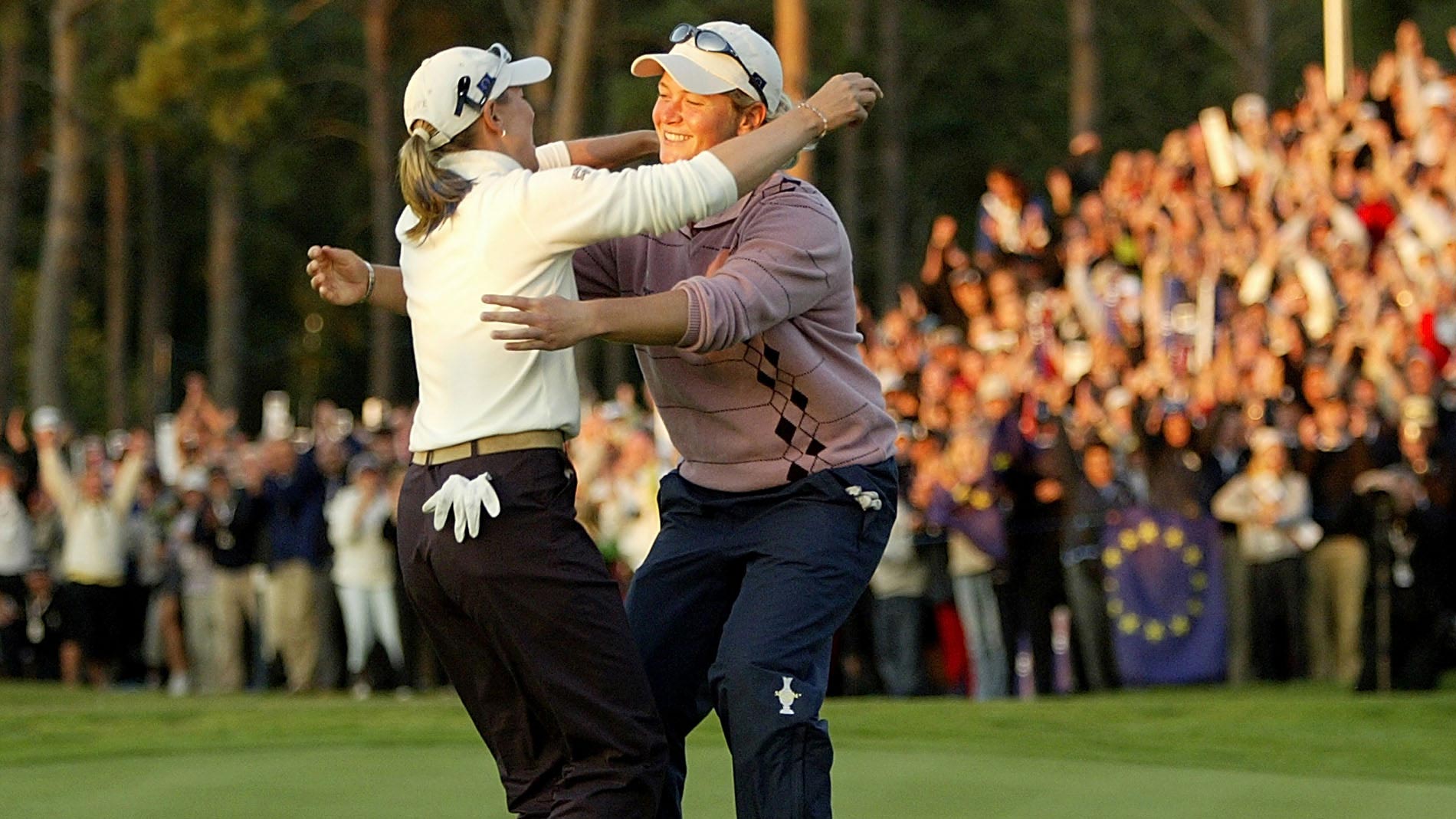 Pettersen, who earned her LPGA card by finishing 10th at the 2002 Q school, was a rising star. But it took some time for the full ascendancy. From 2003 through 2006 she had a dozen top-10 finishes without a victory and her progress was slowed in 2005 when a back injury limited her to nine LPGA events.
Late in 2006, Suzann approached coaches Lynn Marriott and Pia Nilsson, who teach the peak-performance approach to the game they call VISION54. She expressed frustration with her progress as a player. They asked her what her mindset was when she was playing her best and she couldn't answer. After a sleepless night pondering the question she had the answer.
"In those pressure situations, I don't think," Pettersen told them. "I just see the shot. I feel it. I don't worry about what will happen. I just go." They began working on how to visit that joyful feeling as often as possible on the golf course.
Early in the 2007, Pettersen had a career-best second place finish at the Safeway International near Phoenix, where she stunned onlookers by putting with her eyes closed, a technique she used while winning a Ladies European Tour event in Norway a year earlier. She was working on being, not thinking.
The next week she appeared to have her first victory – and first major – at the ANA Inspiration but two double bogeys and a bogey over the last four holes doomed her to second place again.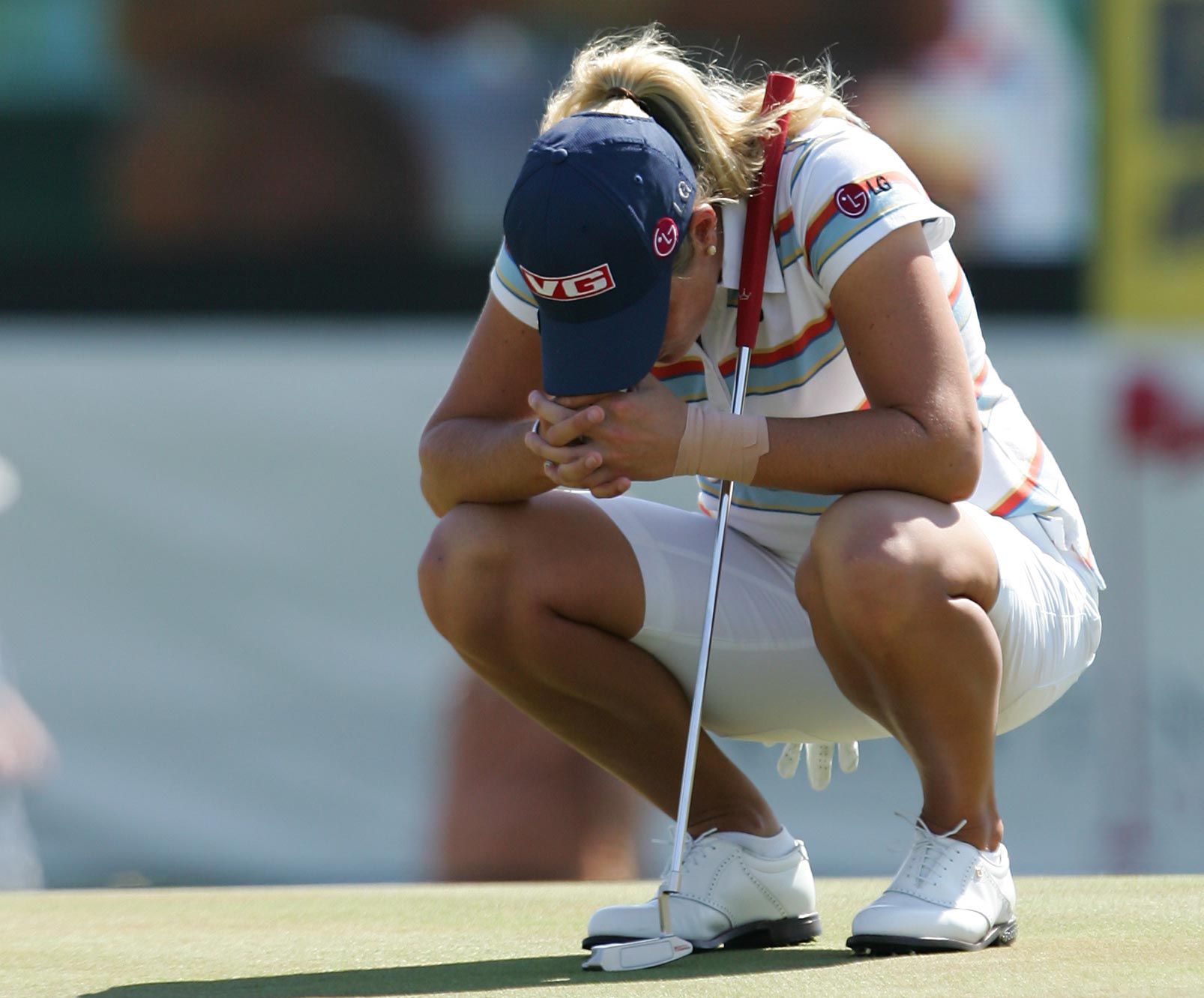 "It was probably the toughest lesson I've ever had on the golf course but at the same time, I learned a lot from it," Pettersen says. "It could have gone both ways. I could have drowned myself in the hole and never come back out, or I could have looked at it and what could I do differently if I come in the same situation again and try and learn from it."
Suzann, Lynn and Pia deconstructed the ANA unraveling and found out she became not herself down the stretch, overthinking and over-aware instead of just being. Three weeks later, Pettersen got her first LPGA win at the Michelob ULTRA Open at Kingsmill and three weeks after that collected her first major.
That she was able to put aside that ANA memory and close with a 67 to win the KPMGA Women's PGA Championship at Bulle Rock GC in Maryland was made even more impressive by the fact that Hall-of-Famer Karrie Webb was putting up a 67 against her as Pettersen held on for a one-stroke victory.
That KPMG victory had its roots in Suzann being Suzann. On Wednesday, Pettersen fell in the love with the putter of pro-am partner Tom Elliott. Now, going by the book you'd most likely not make a major equipment change the day before a major. But one of the things Suzann learned from the ANA was to trust her feelings. After the round, Suzann took the club out of Tom's bag and put it in hers, using it in the victory.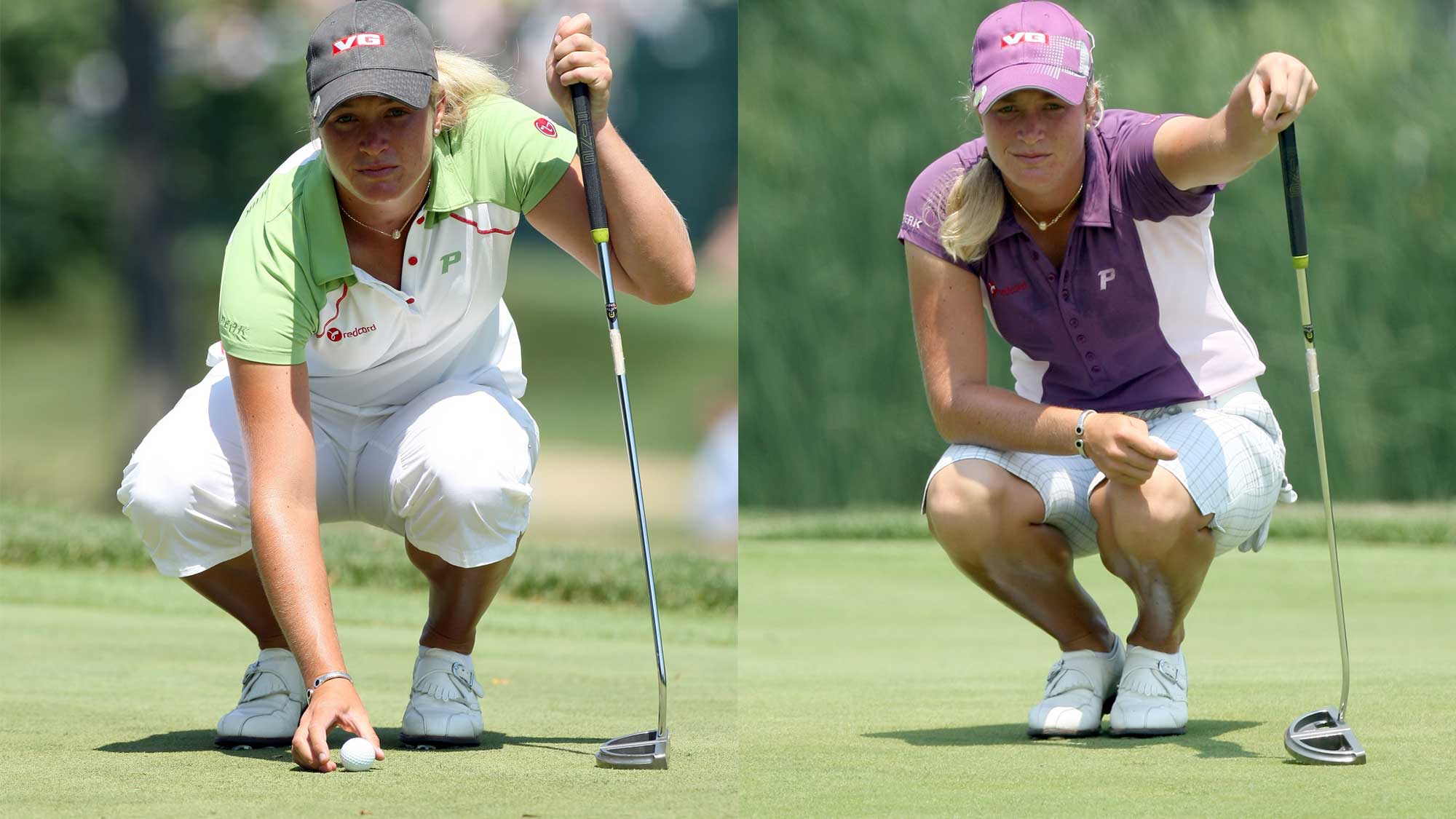 "It was a Ping Dot 2," Pettersen said. "It's the biggest Ping putter you can get [and] if you win [a] major with a Ping putter, they'll give you a gold-plated putter and I think that putter head is twice as big as any other putter, so it was well worth the change as well. We used to call it the pie because it was almost like half a pie it was that big. Now I got it in gold at home."
Webb and Pettersen battled that entire week with the Australian one stroke up after the first round and Suzann a stroke ahead going into the weekend. On Saturday, they both had their worst round of the week, each shooting 71 to set up a Sunday shown with Pettersen protecting a one-stroke lead.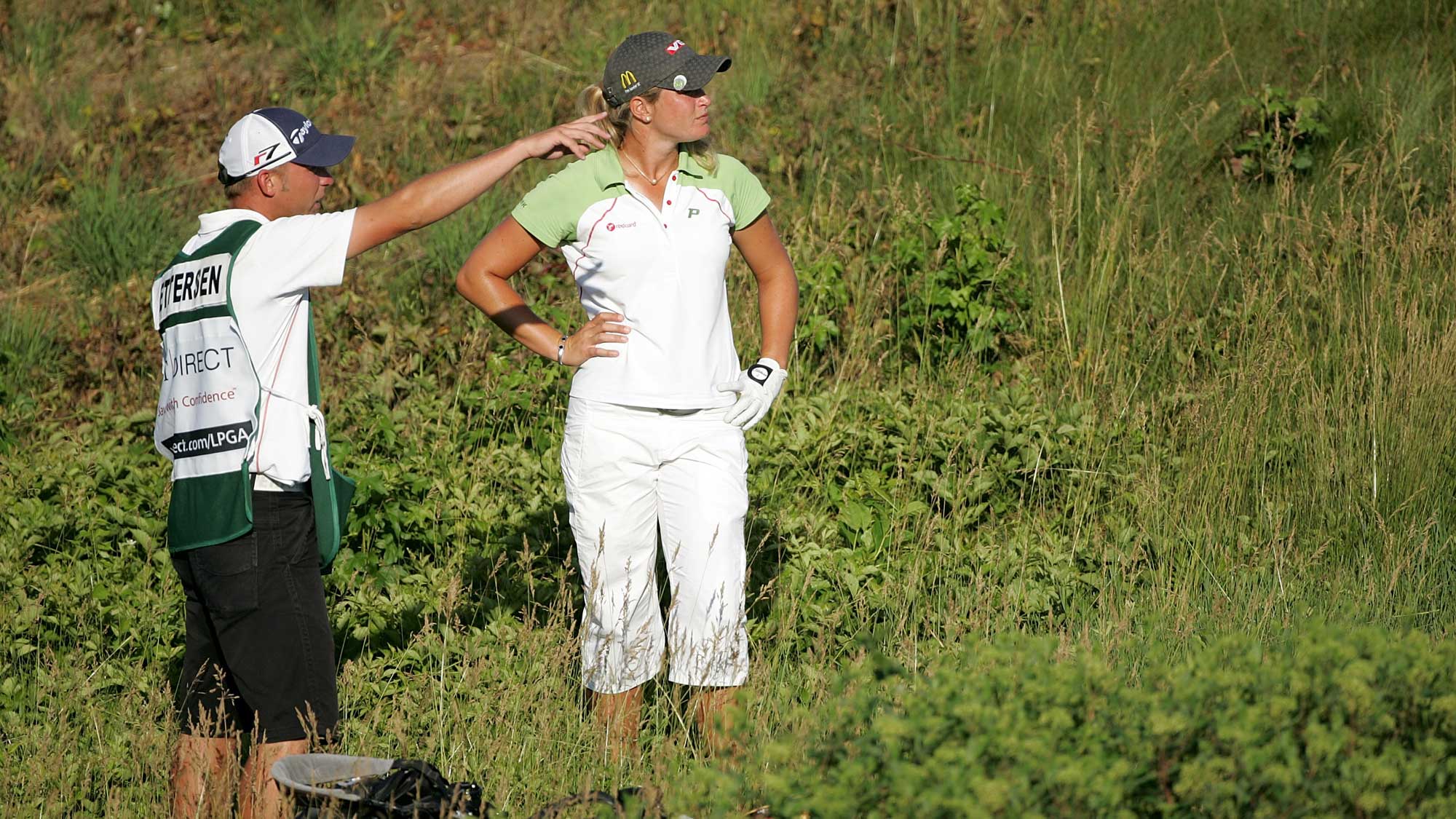 "I remember freaking out on Saturday finishing my round, I didn't have a good feel," Pettersen says. "I remember the [practice] session and it was kind of a panicking practicing just to calm the heart kind of before the night. I remember I watched Nadal play the French Open final that Sunday morning and he kind of inspired me to go out and just be my best."
By the time she stepped onto first the tee Sunday, Petteresen was able to draw upon her disaster in the desert to prepare herself for the showdown with Webb. "I think, I probably leaned a little bit on the experience I had from ANA knowing that I just have to stick to whatever I do.," she says. "Don't have to try and change. Don't have to over analyze stuff and it's just fun when you feel like you're not 100 percent under control, but you feel like you have control of your own destiny. And when you kind of manage to pull it off it's a very satisfying feeling."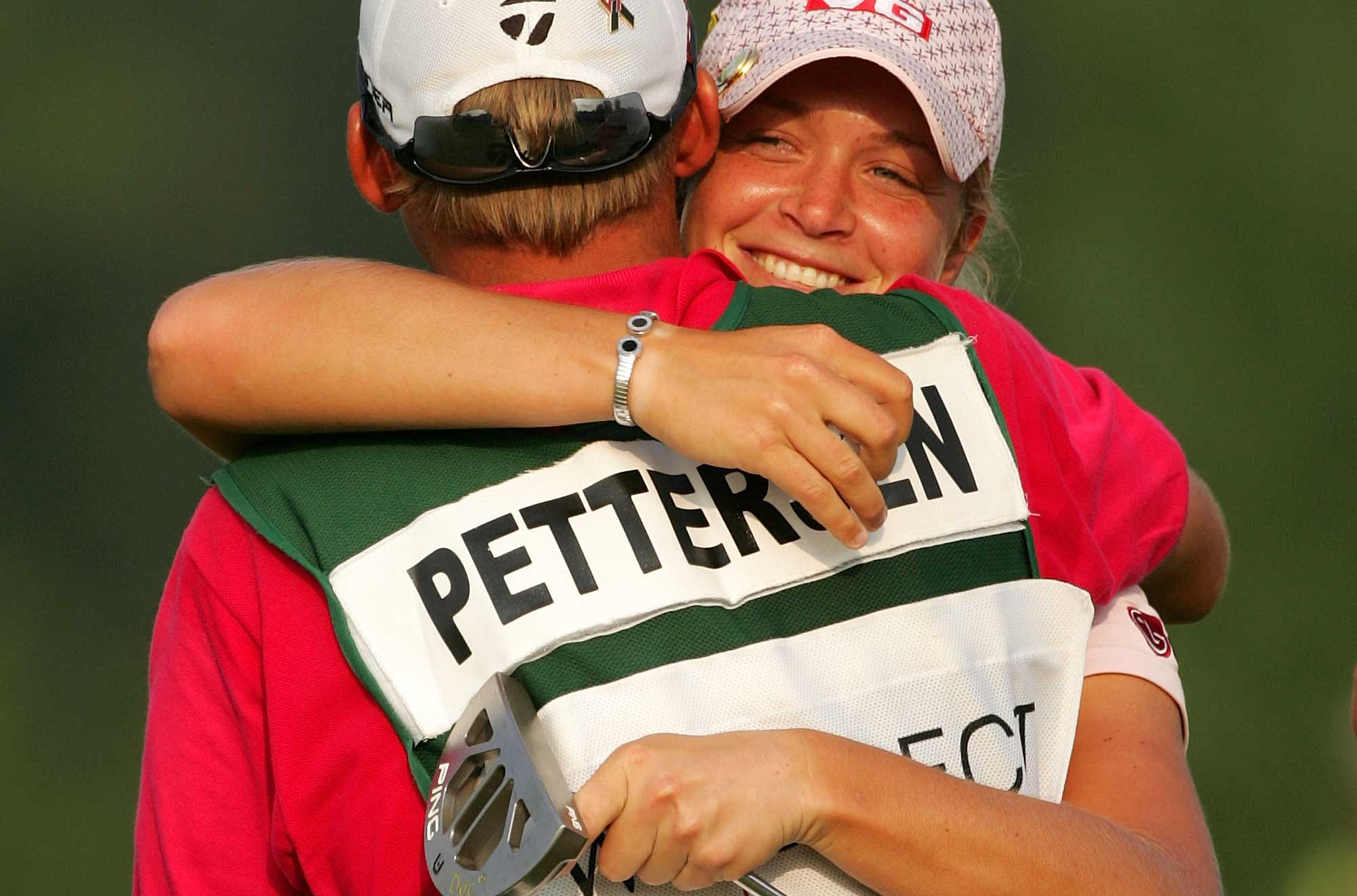 Later in 2007, Pettersen added the Longs Drugs Challenge, the Hana Bank Kolon Championship and the Honda LPGA Thailand to finish second in Player of the Year points behind Lorena Ochoa. In 2013, Pettersen picked up her second major at the Evian Championship and since that breakout season 10 years ago, she's racked up an astounding 22 top-10 finishes in the majors and at least one every year.
There's no reason to think Suzann won't be a factor again at the 2017 KPMG Women's PGA Championship at Olympia Fields, as she marks the tenth anniversary of the win that kick-started her career. And if she wins, it will be Suzann being Suzann.