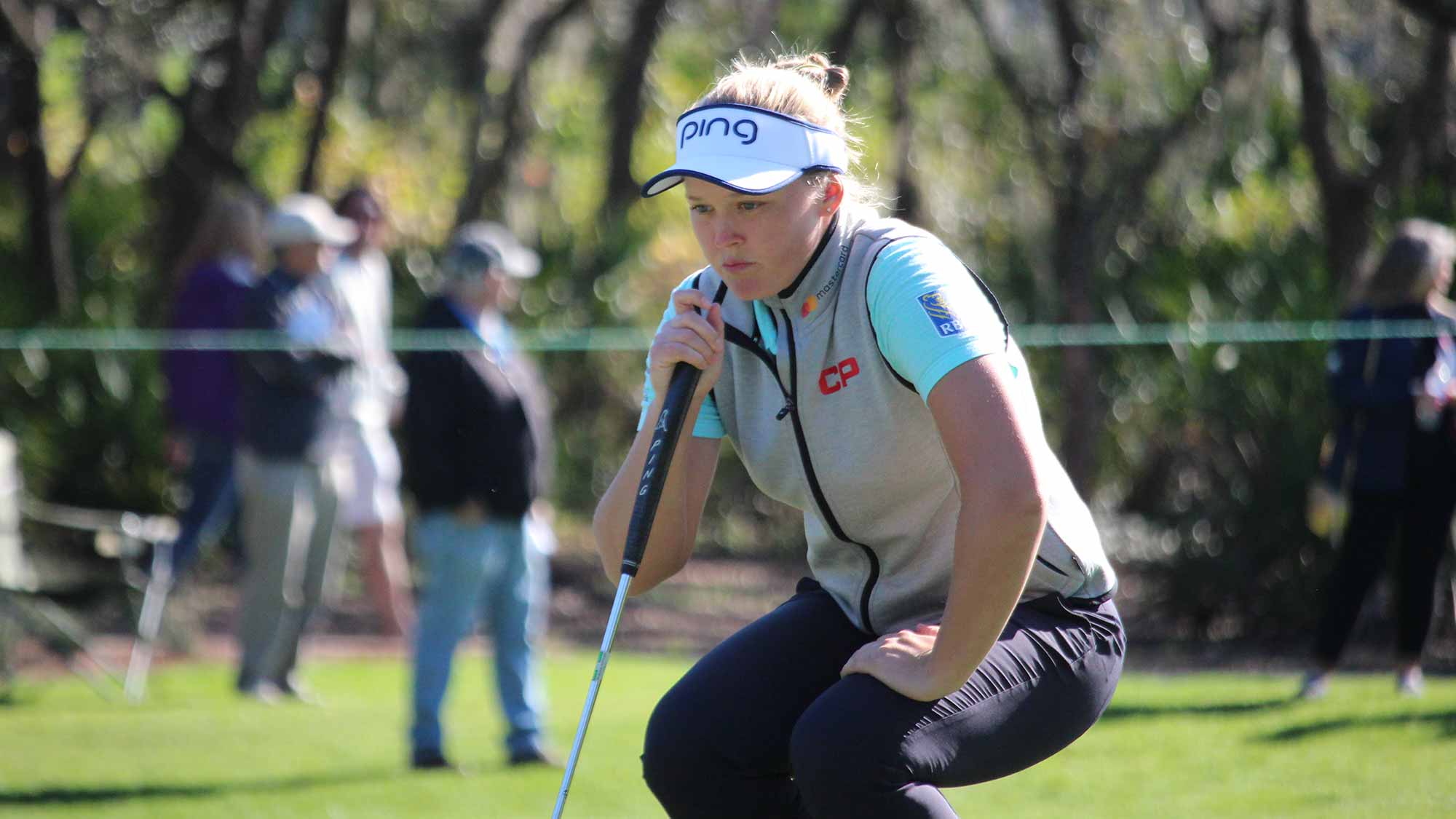 Henderson Finishes In Top-10 at Diamond Resorts Invitational
Brooke Henderson finished the low LPGA player in the field at this week's Diamond Resorts Invitational at seventh with 80 points. She carded rounds of 66-67-68 at Tranquilo Golf Club, which played more than 6,600 yards this week. Her top-10 finish put her ahead of more than half the PGA Tour Champions players in the field.
"Yeah, for sure," Henderson told LPGA.com when asked if this week was a success. "I had so much fun this week playing with celebrities, Champions Tour guys, even the CEO of Diamond Resorts, which was really fun."
Sunday, Henderson was grouped with NFL Pro-Bowler, Brian Urlacher, and World Series Champion Troy Glaus. Playing with the pair highlighted one area of her game she felt like she should put in some work before heading to the season-opener in two weeks in the Bahamas.
"I played with Troy today and Brian and they hit it so far, so I feel like I need to gain some distance, so maybe try and work on that a little bit," Henderson said laughing. "I feel like my game is in a really good spot and hopefully I can continue to make more birdies and make some weeks coming up very exciting."
Henderson plans to make a trip to Busch Gardens before making the trip to the Bahamas.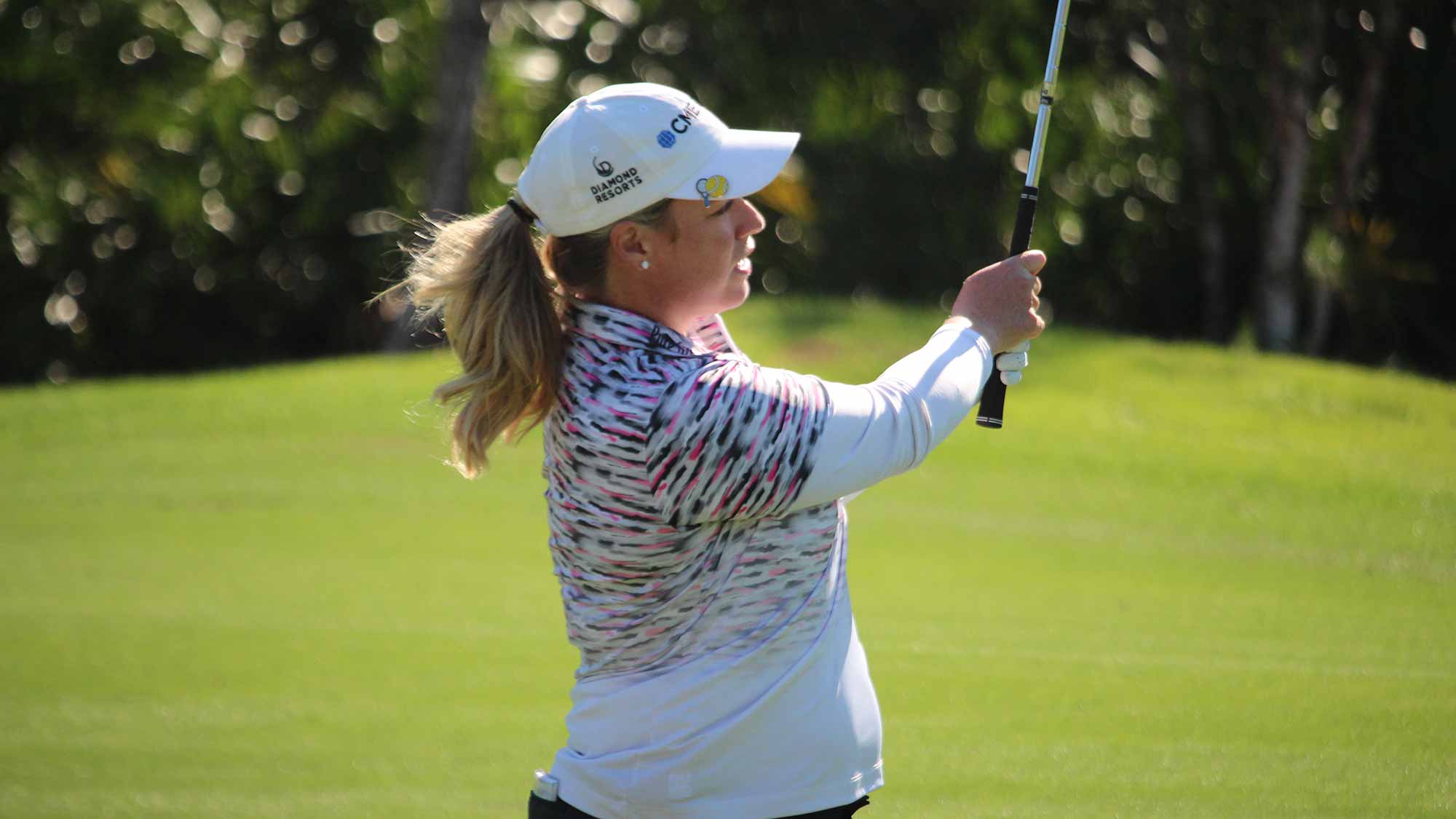 Lincicome Enjoys The Tune Up
On the final day at Tranquilo Golf Club, Brittany Lincicome carded an Even par, 71 to finish the week with 60 points. In 2017, she finished 22nd with 74 points and used the week as a springboard to the season as she went on to win the season opener two weeks later in the Bahamas.
"The first day was a little rough, I needed to put all three days together for this tournament because you can't have one off day," Lincicome told LPGA.com about her 76 on day one. "It's just a tune up. It's a fun event, not serious, go out and work on a few things and not take it too seriously. I'll probably play a few times this week but it's not really my thing, the practice thing."
Sunday, Lincicome played alongside MLB's Johnny Damon and Tim Wakefield, players she has connected with over the last several years at other charity events.
"We had such a good time today. Today, we had two baseball guys, Johnny Damon and Tim Wakefield, two guys I've met in the past and did Tim Wakefield's event for. It's cool to watch and follow their careers over the years and play golf with them."
Lincicome will defend her title at the season opening Pure Silk-Bahamas LPGA Classic in two weeks.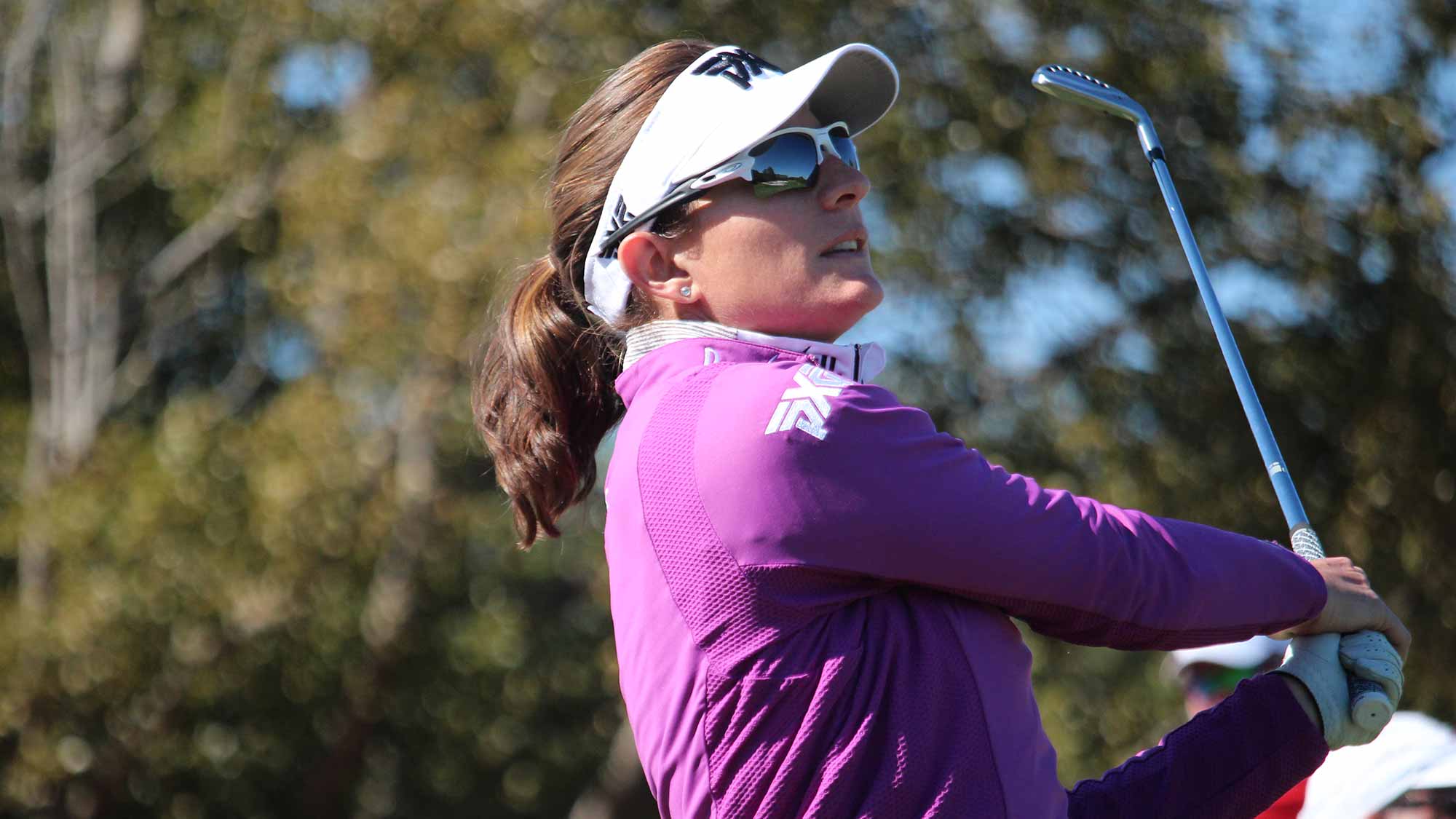 A Learning Experience for Lang
Sunday, Brittany Lang was grouped with actor and comedian Rob Riggle and MLB's Mark DeRosa. The U.S. Women's Open Champion finished the week with a final round, 72 to increase her total points to 52 for the week. In 2017, she finished 30th with 66 points.
After a difficult 2017, in which Lang finished just once in the top-10, she took a month off before heading to this week's Diamond Resorts Invitational. She used this week in Orlando to fine tune a few changes she's working on ahead of the 2018 LPGA Tour season.
"This has been fantastic," Lang told LPGA.com. "I'm working on a few things with my swing and playing in a tournament like this could not be better for it, so I'm glad I have one more week to work a bit harder on it. I think it's going to be a good year, going to ease into it a little bit."
The week has also been a learning experience for Lang, who was able to play a practice round with two-time NBA Champion, Ray Allen.
"He's very serious and has a lot of insight," Lang said about her playing partner on Wednesday. "We talked a lot about longevity and because he was talking about golf and you can play for a long time. Eating for longevity, being positive for it. Just doing things to keep your body fueled to play for a long time."
Lang begins her season in two weeks at the Pure Silk-Bahamas LPGA Classic.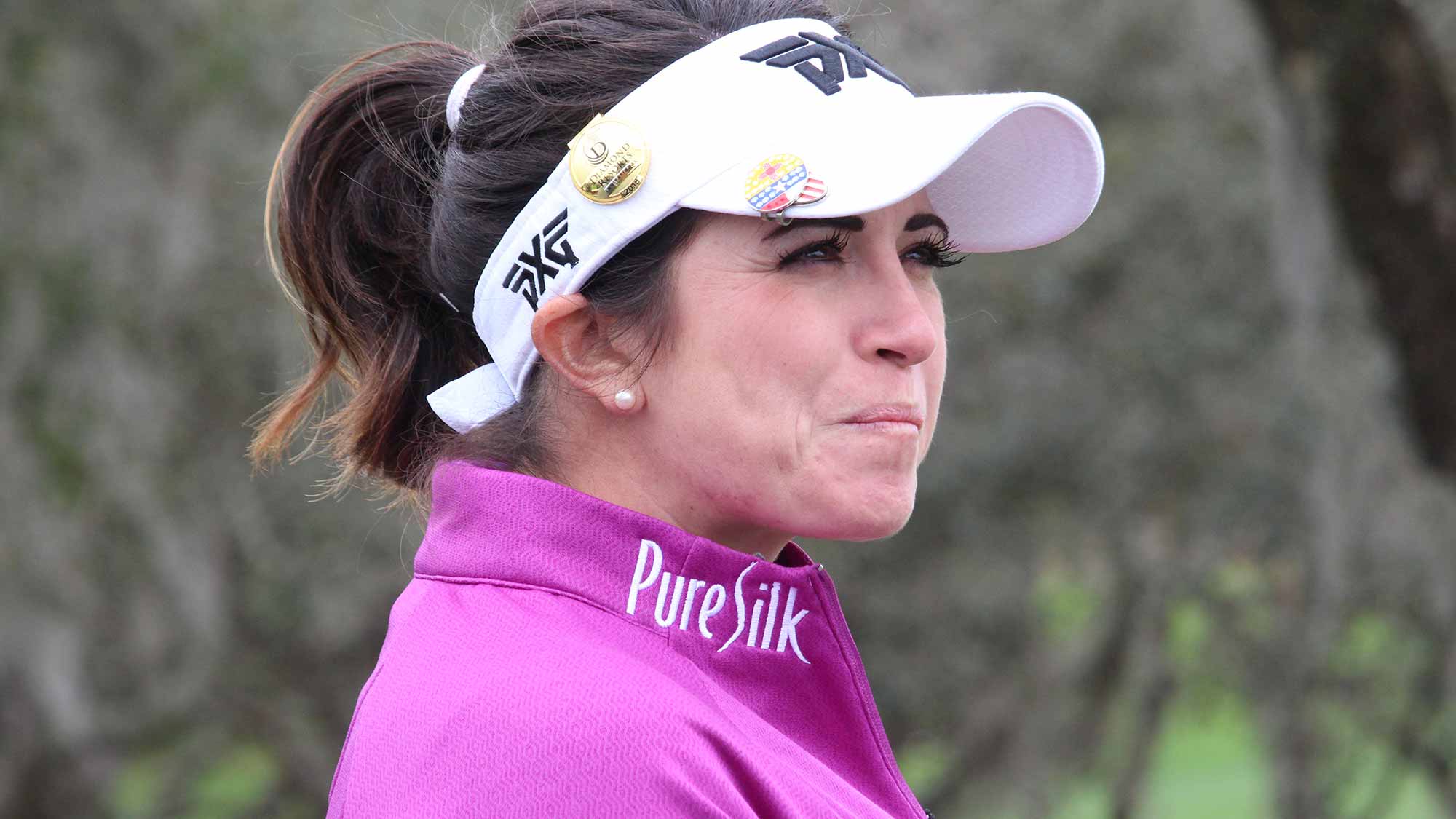 A Final Glimpse of Gerina
Sunday, Gerina Piller made one of her final competitive appearances of the year as she plans to take off the entire 2018 season on the LPGA Tour as she prepares to give birth to her first child in May. Piller played the third round alongside the MLB's Phil Nevin and Dan Plesac. The toll of walking the long course took its toll on Piller who is nearly six months pregnant. She was visibly tired during the week, especially on Sunday when she sat down in the eighth fairway and took a seat in one of the volunteer's chairs on the ninth tee. Piller carded a 78 on Sunday to finish the week with 43 points.
Third Round Highlights from Diamond Resorts Invitational