Friday, Anna Nordqvist and Su Oh continued to mirror each other at the Meijer LPGA Classic for Simply Give at Blythefield Country Club.
After the Swede and Aussie both carded 6-under, 66s on Thursday, they each handed in 4-under, 68s on Friday morning to move to share the early lead on day two at 10-under par.
Oh made six birdies and two bogeys, while Nordqvist made five birdies and one bogey. Oh made critical, long putts early in her round to keep the momentum going. She also made five birdies over her first 12 holes.
"I putted well today," said Oh, who had 24 putts on Friday after just 26 on Thursday. "I kind of got off to a rocky start, but I made two putts from far away so I just kind of kept myself in it and then in the middle I kind of got it going, and then the two bogeys kind of sucked but I didn't really hit bad shots."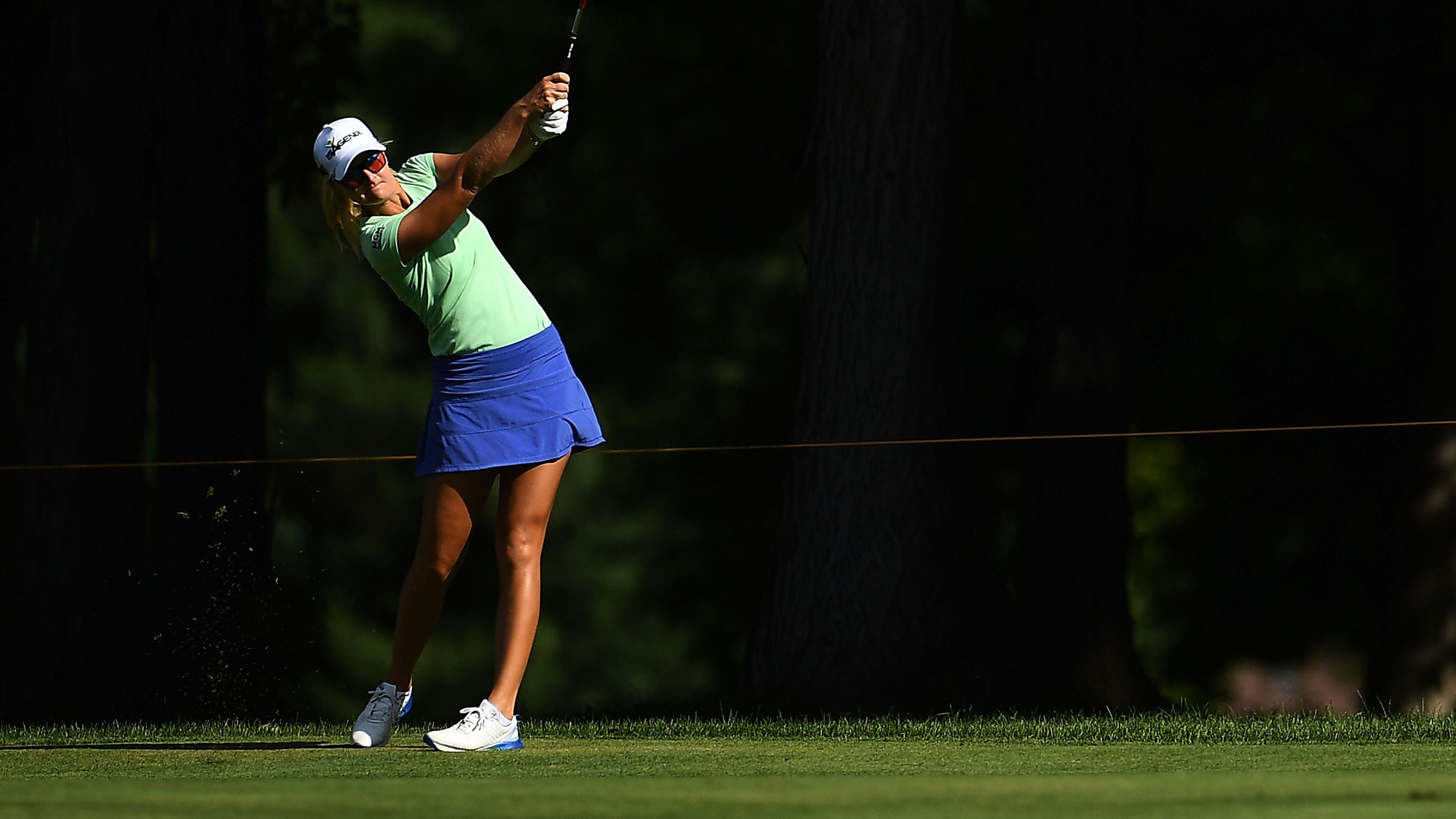 Nordqvist opened with back-to-back rounds in the 60s for the first time in 2018.
"I'm very happy," said the eight-time LPGA Tour winner. "It's been two really solid days of golf and I feel like I'm rolling the ball really well. It's a fun track and I'm just happy to be playing good golf."
This weekend, both Nordqvist and Oh will be aiming for their first win of the 2018 season.
Meanwhile, Ashleigh Buhai of South Africa posted a 5-under, 67 to pull within one of the leaders at 9-under.
"I hit the middle of the greens and relied on holing some putts," said Buhai. "The back nine was steady and then finished really well with three birdies in the last four holes, so it was nice to finish that way."
Buhai said she found something last week on the range at the ShopRite LPGA Classic and it translated to her first top 10 finish of the season. She also has her coach with her this week from South Africa.
"Last week, we just got me going onto my left side and committing more through the shot and tidied the putter up a little bit," explained Buhai. "Nothing real major, but enough to make a big difference."
Buhai's career-best finish is a solo second at the 2017 Thornberry Creek LPGA Classic.
Cristie Kerr, the 20-time LPGA winner, had the round of the morning with a 6-under, 66 which included four birdies and an eagle. She sits two-back of the leaders. Kerr says she's been working hard on maintaining her posture throughout her swing.
"I've just been kind of working on my golf swing and that's gotten better, and my mental approach, trying to not let things bother me has gotten better this week," explained Kerr, who is looking for her second top 10 of the year. "My posture was really way too bent over, almost too athletic but like I went the other way with it. I'm just trying to set up more balanced and get the club a little bit more in front going away and that's allowed me to hit it more solid and straighter."
Kerr has three career top 25 finishes at the Meijer LPGA Classic.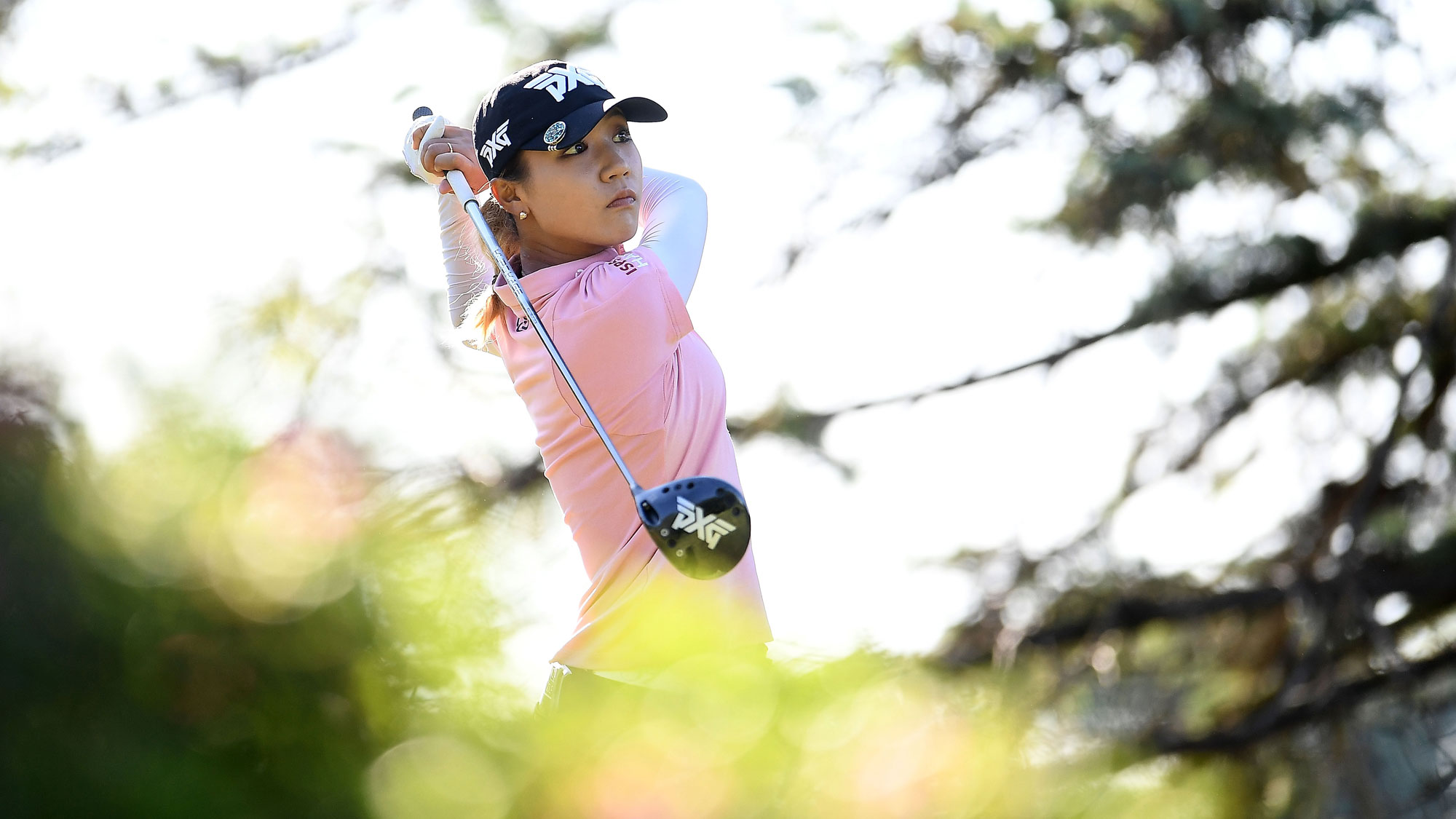 Lydia Ko and Michelle Wie both completed 5-under, 67s on Friday to get to 8-under. Ko made five birdies over her first 11 holes and turned in a bogey-free scorecard.

"I gave myself a lot of good looks for birdies and I think I was hitting a lot of good shots into the greens, even on the par 3s," said Ko, who capitalized on the par-5s with birdies on all but one. "Everyone just seems to be playing extremely well, so I'm going to try and give myself a lot of looks for birdies and hopefully hole a few putts and just enjoy the weekend."

Wie made birdies on each of the five par-5s.

"It was less drama than yesterday, which I was really glad about, but I did well on the par 5s," said Wie. "Hopefully I do that over the weekend."

It's amazing to see Wie near the top of the leaderboard considering she started round one with three consecutive bogeys. She's played her last 33 holes in 11-under.

Peiyun Chien matched Kerr's 66 to move to 8-under.