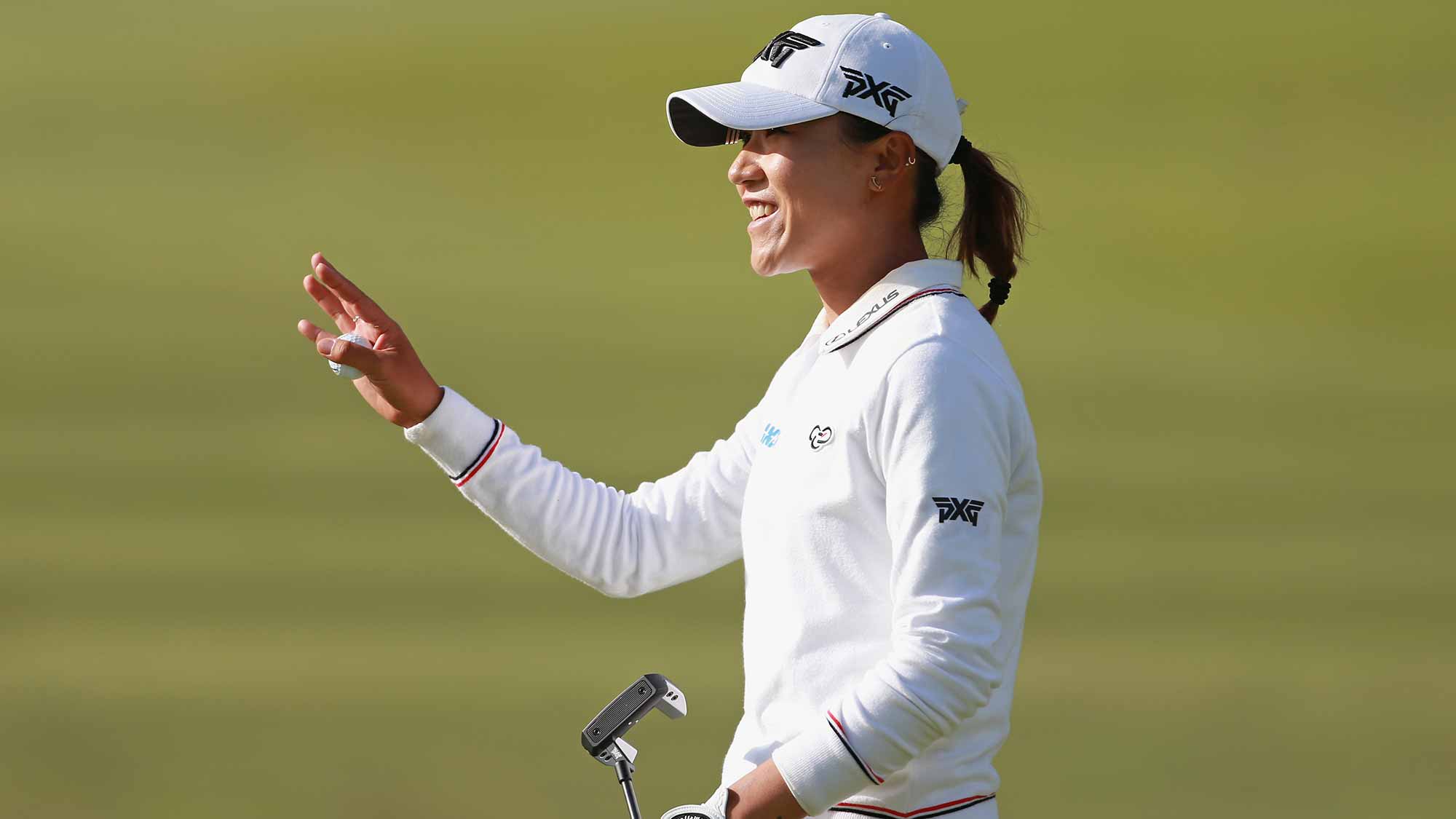 Lydia Ko Defeated Minjee Lee In A One-Hole Playoff For the Win
Minjee Lee did what she needed to do during Sunday's final round. She finished with back to back birdies, including a hole out at the 71st hole to take the outright lead and put the pressure on 54-hole leader Lydia Ko. But Ko rose to the challenge. She nearly chipped in for eagle at the par 5, 18th hole to win outright, but instead settled for a birdie. The pair returned to the 18th hole where it took only one hole for Ko to put it away. She hit an incredible 3-wood from just over 200 yards, which she nearly holed for an albatross.
"To pull that off then, was probably the best shot that I've seen," Lee said about Ko's shot in the playoff.
Ko finished up with a 3-footer for eagle to win the LPGA MEDIHEAL Championship. It was her first win on Tour since the 2016 Marathon Classic presented by Owens Corning and O-I and third victory at Lake Merced Golf Club.
"It's a huge relief because people are like, 'hey, because of this you're not winning, because of that you're not winning,'" Ko said. "I tried to stay away from all the media and everything that was being said about me and tried to just focus on what was going on in front. I knew that my game was there, but I just kind of need to put the pieces together and I felt like I was able to do that this week."
It was an emotional victory for Ko, who does an incredible job of managing her emotions on the course, but was overwhelmed by the moment on Sunday. After holing out her putt for the win she looked to the sky and began to cry. There was as much joy in those tears as there was relief as Ko finally found success after facing criticism for the numerous changes she made to her team over the last 18 months. Sunday, that team was waiting for her behind the 18th green, ready to celebrate.
"I think it was emotional because they've been through it with me," Ko said. "It's not like you're the only one out there. The whole team's part of it and they put in as much hard work as I have. I think that's why it's so meaningful."
Ko is in the field again this week at the Volunteers of America LPGA Texas Classic.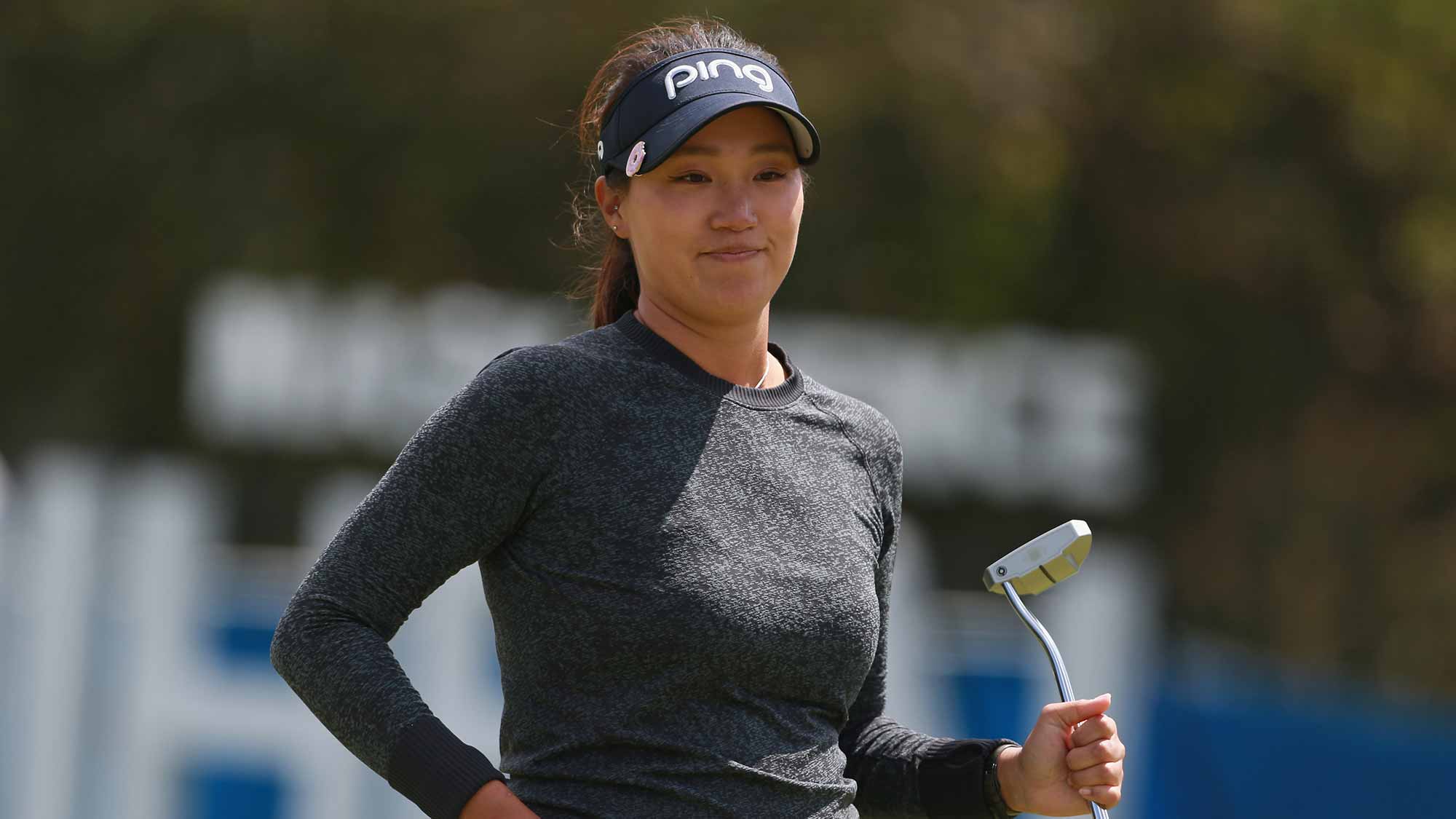 Annie Park Monday Qualifies, Then Records Best Finish Since 2016
The transition to the LPGA Tour isn't always an easy one. Just ask Annie Park. But the Monday qualifier turned Friday leader, found a spark at Lake Merced Golf Club. Park earned one of two spots at the Monday qualifier, outlasted a one-hole playoff, and then fired a 66 on Friday to match the low round of the week. She soared to the top of the leaderboard and played in the final group on Saturday. Although she wasn't able to keep the momentum rolling on the weekend, her tie for 18th was her best finish on Tour since 2016.
"I'm just trying to enjoy it," Park said during the weekend. "I'm glad to be back out here and playing again. I feel great with my game."
Park is feeling better physically, too. A back injury she sustained in December 2016 has had lingering effects on the USC standout, who has since struggled to retain her card. Park is playing primarily on the Symetra Tour, where she won three times in 2015, and trying to Monday qualify for events on the LPGA Tour, as she did last Monday.
"I'm a lot healthier this year as compared to last year," Park said about her back "Just got to stick to my rehab, my exercises. Hopefully get my card back, get the reshuffle, play some tournaments and go from there."
Park is in the field again this week in Texas.
Stacy Lewis Pregnant With First Child
Thursday, Stacy Lewis revealed she is pregnant with her first child. Lewis and her husband, Gerrod, learned she was pregnant after Lewis withdrew from the Tour's event in Thailand in February. The baby is due Nov. 3.
"We're obviously really excited," Lewis said Thursday. "It was nice that I was home when I found out with him and we're just really excited to start a family."
Lewis is the fourth player on Tour who is expecting in 2018. Gerina Piller, Suzann Pettersen and Brooke Pancake also announced pregnancies this season.
"It's going to be fun raising a kid together and hopefully they're best friends and they hang out," Lewis said about Piller, her Solheim Cup teammate. "Just excited about the next few months and what it's going to bring."
The two-time major champion plans to play through the Marathon Classic presented by Owens Corning and O-I in July and then call it quits for the remainder of the season.
"I plan on playing, I plan on coming back and traveling on the road with the baby and we'll figure it out as we go."
Lydia Ko and Minjee Lee's Final Round Hole Outs
Trending on Social