With two major victories and 23 top-10s in the span of three years on the LPGA Tour, In Gee Chun quickly became a torchbearer for women's golf in Korea. In December, the world's fifth ranked player was recognized among the country's elite when she was asked to carry the Olympic Torch ahead of the upcoming winter games in her home country.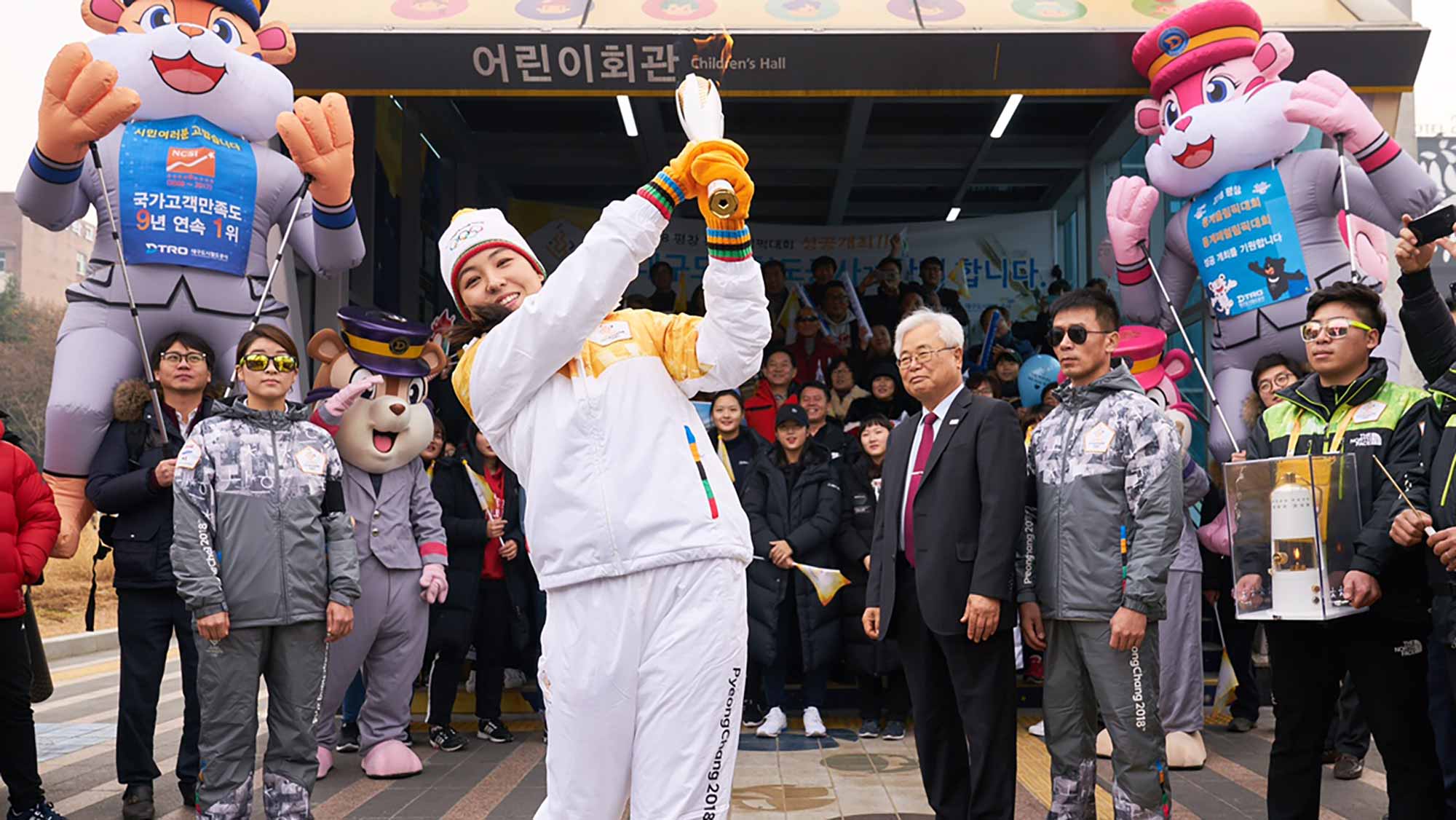 Chun represented the Republic of Korea at the summer Olympic games in Rio in 2016 where she finished 13th. This year, she was asked by the PyeongChang Olympic Committee to participate in the Torch relay on the final day in February. But due to winter training in Florida, Chun instead made her run in December, on the same day as baseball's Seung Youp Lee. Chun carried the torch through packed streets, lined with cheering fans and was followed by a camera crew that broadcast the moment live on TV.
"I was so honored as an Olympian to be a part of the Olympic Sacred Torch relay today," Chun posted on Instagram. "I hope the Olympic spirit of the PyeongChang 2018 will spread out beyond the Korean Peninsula to all over the global community FOR THE PEACE OF ALL MANKIND."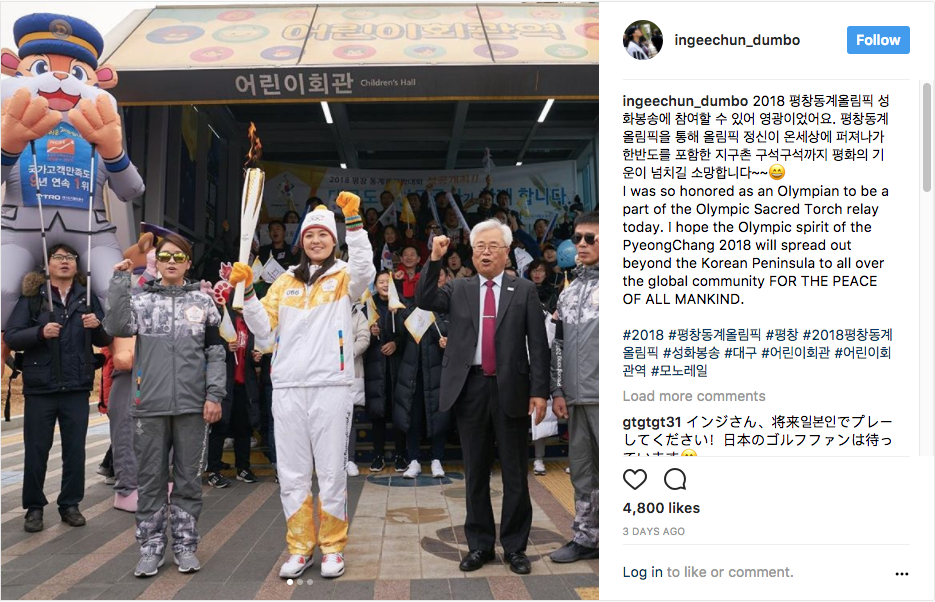 While each runner typically covers less than a mile, the 23-year-old was selected to run a special path that included a run, a ride on a monorail and an additional jaunt of more than a mile.
It was one of many busy moments for Chun this off-season, who signed with KB as a new hat sponsor and continued her efforts to promote education worldwide.
Since her breakthrough victory at the 2015 U.S. Women's Open at Lancaster Country Club, she's remained closely connected with the course. Chun recently made a $10,000 donation to Lancaster's J. Wood Platt Caddie Scholarship Trust to help provide educational opportunities for young caddies in the local community.
"I am very excited to be able to contribute to the J. Wood Platt Caddie Scholarship trust as golf is just as important to me as having an educational base," Chun told Lancaster Country Club in December. "Many LCC caddies, along with others in Pennsylvania, have benefitted from this program. As long as I can, I will continue to contribute to the Lancaster community and its future."
In 2016, while she was a senior at Korea University, she founded "In Gee Chun's Student Social Responsibility Activities Program." Each year, Chun donates $100,000 to the program and each member of her "Flying Dumbo" fan club contributes a dollar for every birdie Chun makes during an official Tournament.