With a few exceptions such as the team environment of the Solheim Cup and UL International Crown, women's professional golf is a solitary affair where players toil away on their own in both practice and competition as they strive to be the very best that they can be.
It can also be a very selfish sport where success is often measured by the ability to dig deep when the going gets tough, relying on past experiences both good and bad to handle the mounting pressure when a tournament title is on the line, or the halfway cut is looming large.
And yet no player is ever truly on her own. There is always a caddie along for the ride, a role of remarkable multi-tasking that involves being a bagman, a yardage resource, a second opinion, an on-course psychologist and sometimes simply just being a friendly or sympathetic voice. There is also the swing coach, the player's agent, the trainer, a mental coach, and perhaps a putting coach or even a short-game coach, as well as friends and family. The list of back-up support can be endless for some players, or very short for others.
We recently conducted a survey of the leading Korean players on the LPGA Tour to see what factors determine the size of a back-up team. As we had expected at the outset, the results proved to be a very mixed bag.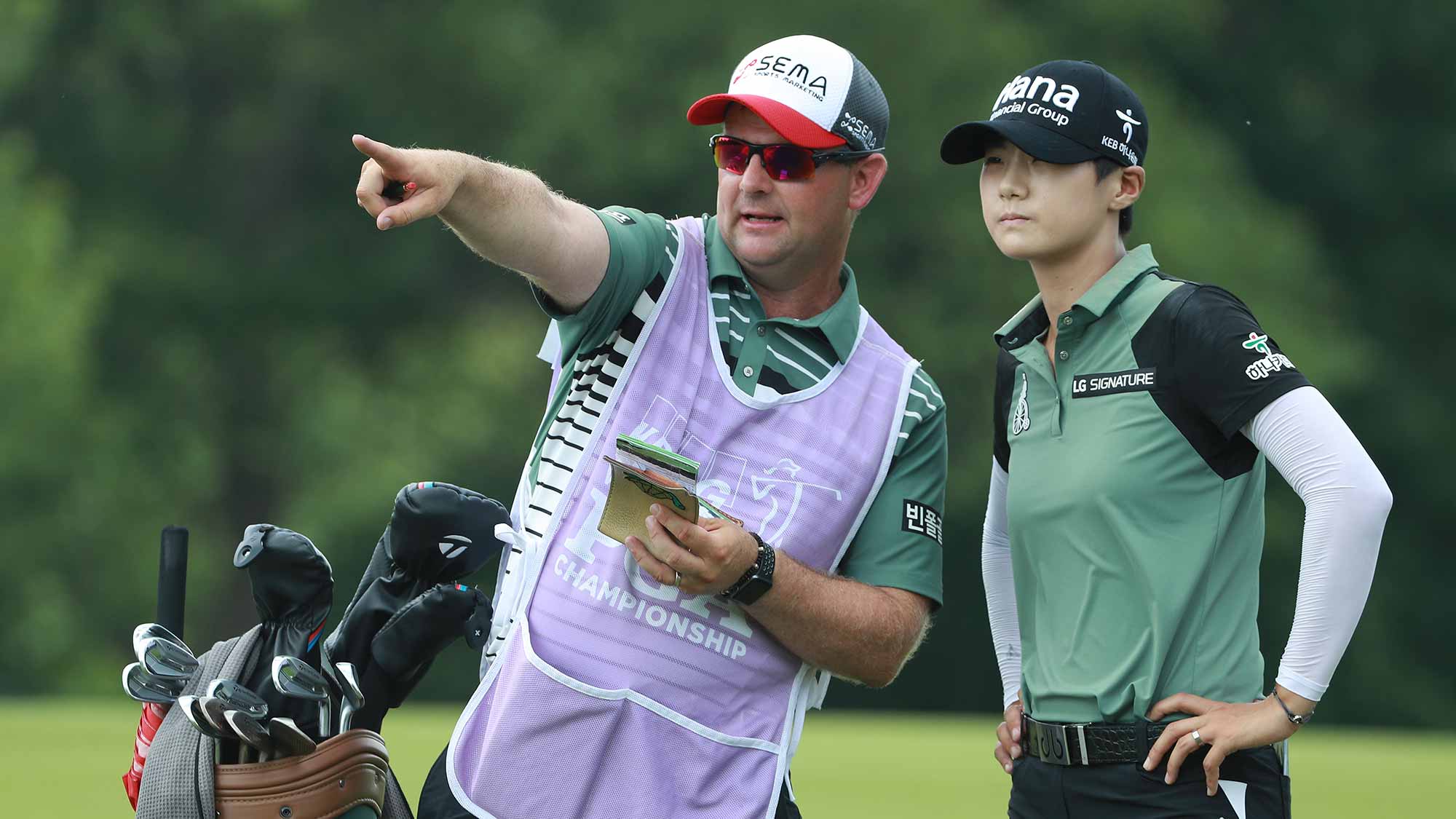 Two-time major champion Sung Hyun Park is one of those players who prefers to keep her support team very small, and she is that rare species of professional who has been without a swing coach for the past five years.
"There isn't any special reason why I work on my own since I've been playing pretty well this season," Sung Hyun, who won this year's KPMG Women's PGA Championship in a playoff, told LPGA.com. "I believe that my routine and my comfort level is most important. Nevertheless, if it's necessary down the line that I work with a swing coach then I would. Right now, I'm pretty satisfied with my season.
"I like doing it by myself, and it's been like five years doing it myself. I always videotape myself swinging and then I correct if needed. I text a lot with my sister, and actually there is also the first coach I had when I was nine. I still contact him. We don't especially talk about the swing or anything like that, but we kind of talk about special situations, like what was wrong and what was right. I think that really helps me a lot."
In Gee Chun, who like Sung Hyun is a double major champion, opts for a much bigger back-up team where the trust factor is a prized commodity for her.
"I believe that, rather than having people to help you, there are aspects of a relationship that are more important, like communication and trust," In Gee told LPGA.com. "So in my case, my team consists of my swing coach, a mental coach, a teaching professional, my manager Kylie (Pratt), someone in Korea and my caddie Colin (Cann). All of these are great people to communicate with. We talk and try to figure out what could help me on the course or when I'm feeling sad or when I'm happy, together we figure it out since I think that everything is so closely related to my performance.
"Starting last year, I was personally struggling with some mental issues but I have to see it as an opportunity because if I wasn't surrounded by my team then I don't think I could have endured without them. I am so thankful for them and I feel sorry for putting everyone through a difficult time. Even though I am still going through a lot, going forward, I hope we can continue to enjoy our time together."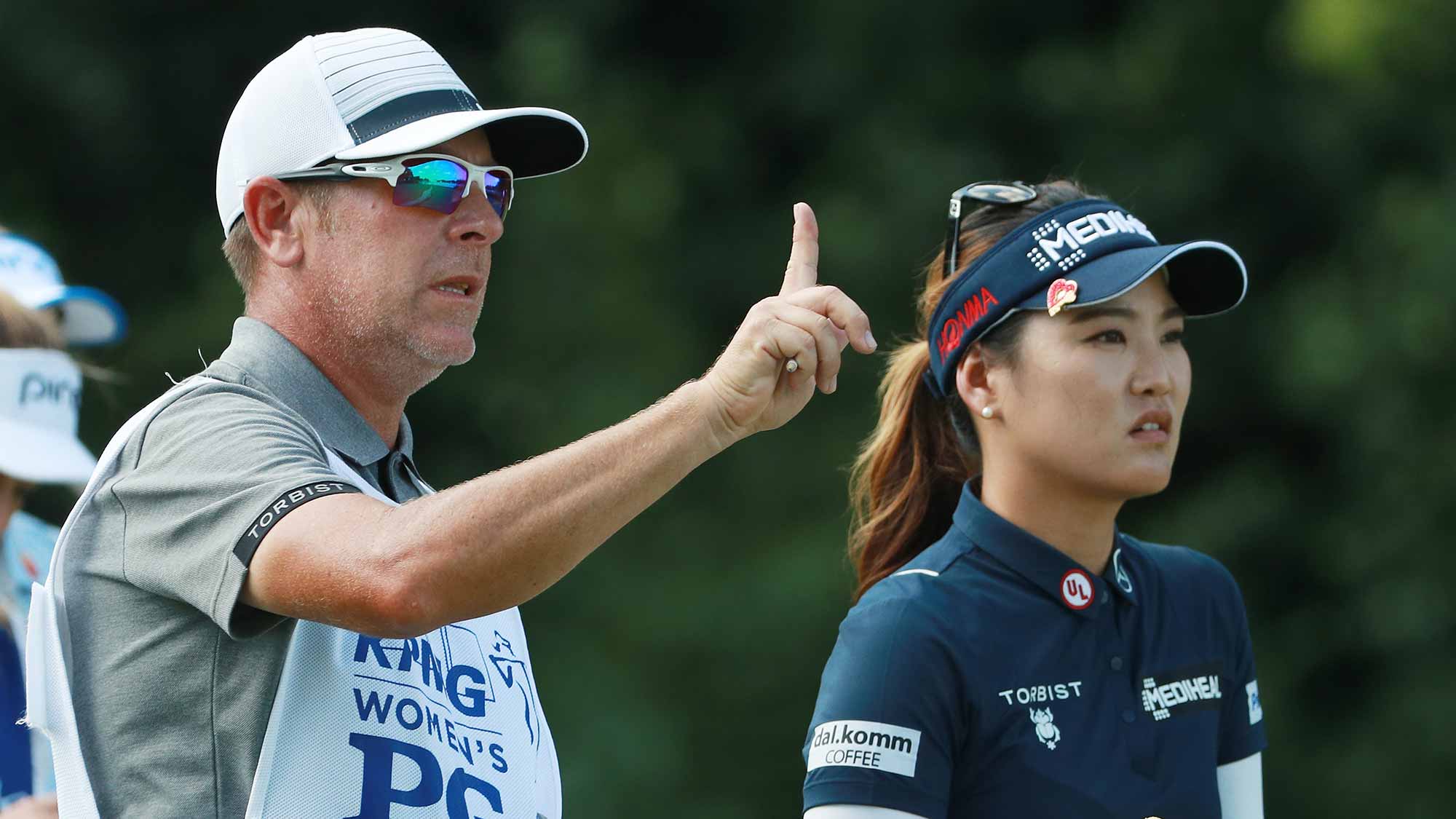 LARGE SUPPORT TEAM
Former Rolex Rankings world number one So Yeon Ryu also likes to have a large support team.
"Even though golf is an individual sport, I think it is really a team effort," twice major winner So Yeon told LPGA.com. "First of all, there is my family for sure. Even though they are not really helping out technically with my golf, they mentally help me a lot and they give me support. Then of course there is my coach, Cameron McCormick, who is my swing coach. And occasionally I talk to Ian Baker-Finch, who helps me out with my putting.
"And then there is my psychologist, my trainer and my osteopath and they are always on the road with me to make sure my body is always in good shape, and that my body is always in good condition to swing well. And then we can't forget about my agents, like Young Im. My whole management team always make sure that I can just focus on golf and not think about anything else. What they do for me is pretty much just letting me practise and focus on what I am doing. They are very professional in handling all the sponsors, the media requests and stuff like that.
"I was very lucky. I began working with my management company from day one, when I turned professional, so they were always there and they know what I'm like and what kind of sponsor I like, what kind of outing I would like to do, what kind of interview I like to do. So they are already kind of filtering for me, which is a really good thing. Golf is a lonely sport if you don't have a team."
Seven-time major champion Inbee Park and two-time LPGA Tour winner Jin Young Ko both prefer their back-up teams to be on the small side.
"My husband (Gi Hyeob Nam) is my putting coach and my swing coach at the same time," smiled Inbee. "Then I have my caddie and my physio. So I have just three traveling with me full-time and sometimes my manager from Korea comes out for the major championships. Also at the major championships, my parents or my sister or somebody joins me from my family. So it's usually a little bigger for the majors than the other tournaments, which are more quiet. I prefer a more quiet atmosphere, so I try to keep it as simple as possible but I think three is kind of the minimum you've almost got to have."
Ko, who won her first LPGA Tour title at the LPGA KEB Hana Bank Championship last year before adding a second just four months later at the ISPS Handa Women's Australian Open, started out with a sizeable back-up team before streamlining things.
"I have tried before to have a swing coach, a putting coach, a fitness coach and a mental coach but I don't like having too many people following me," said Ko. "It's too much pressure for me so I did a little bit of cutting back. Now I have a small team: my caddie, my manager Soo (Jin Choi) and then me.
"In Korea, I have a swing coach and a training coach. If I want a putting lesson, I find someone to go to for a one-point lesson. My mental coach is the bible. I had a mental coach last year before the HSBC Women's World Championship in Singapore but I haven't needed one since then. Now it's nothing. I read the bible a lot."
Bottom line: there is no right or wrong decision here. Back-up teams have to be as large, or as small, as the player requires. It's all about the comfort factor.