LOPEZ EARNS FIRST LPGA WIN AT 2018 BLUE BAY LPGA
One day after celebrating her 25th birthday with a hole in one, Gaby Lopez went one better, carding a final-round 73 and earning her first LPGA victory at the 2018 Blue Bay LPGA with a final score of 8-under 280. The native of Mexico City, who yesterday celebrated her 25th birthday, earned a one-stroke win over Rolex Rankings No. 1 Ariya Jutanugarn at -7, with a surging Celine Boutier finishing third at -6.
Playing in the final group with Jutanugarn and World No. 2 Sung Hyun Park, Lopez drew inspiration from the star power surrounding her on the golf course.
"I was just very fortunate and very lucky to have that challenge, to face it, knowing I had to play my best game because they were going to play good," said Lopez, who is the 10th Rolex First-Time Winner of the 2018 LPGA season. "I knew they were going to hit some great shots and I had to keep up with them. At the same time, just tells me that I could be in the same level. I'm working, I'm practicing, and doing lots of hard stuff to one day be up there in the world rankings with them."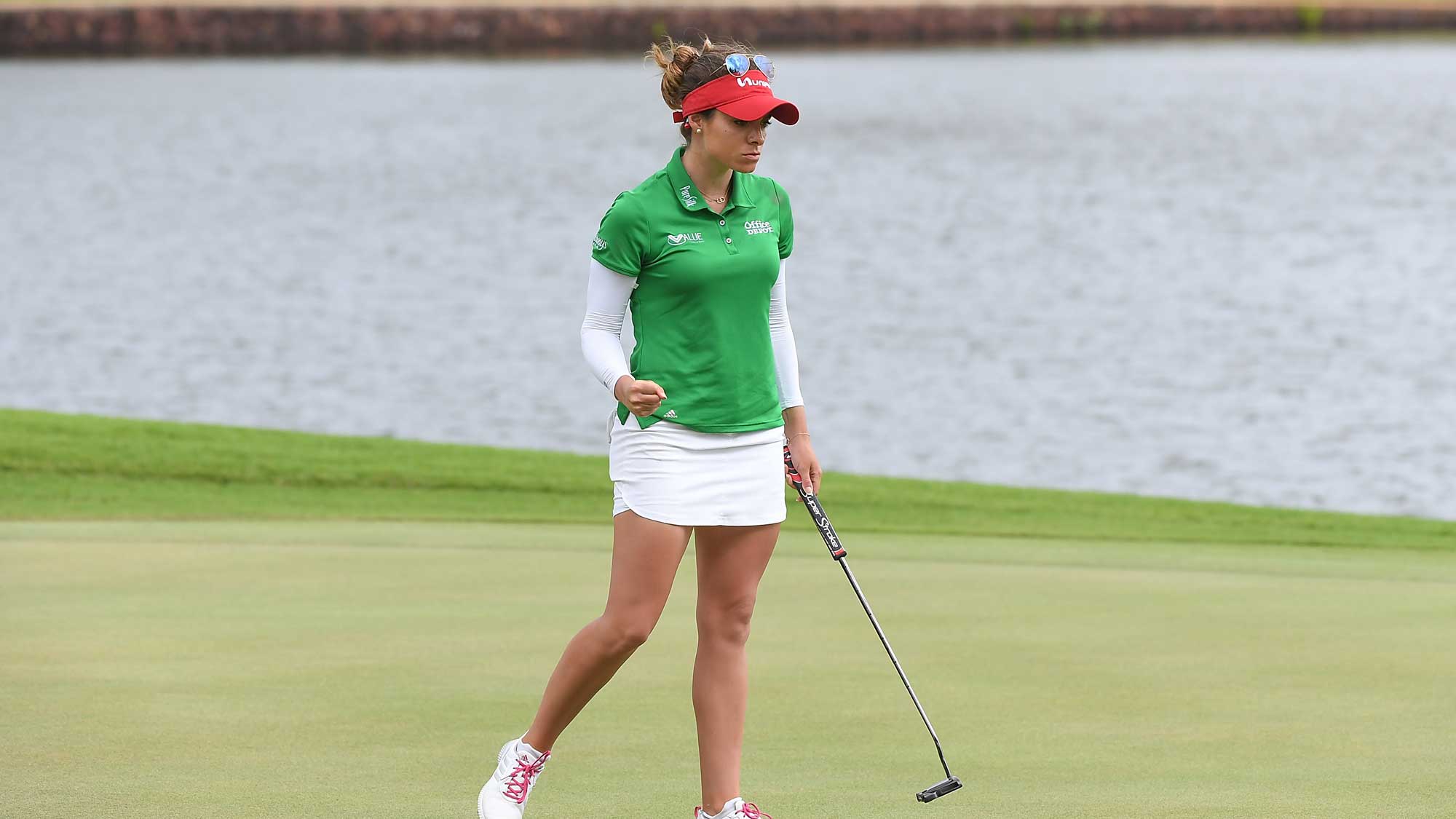 OCHOA, GRANDFATHER INSPIRE LOPEZ'S VICTORY
With today's win in the People's Republic of China, Gaby Lopez joined the legendary Lorena Ochoa as the only LPGA winners from Mexico. Ochoa last won at the 2009 Navistar LPGA Classic before retiring in April 2010 with 27 LPGA Tour victories.
"Lorena has been my mentor ever since I turned pro. You know, she's been my inspiration for my whole life," said Lopez, who often posts pictures with her mentor to social media. "I'm just very, very happy that I'm getting another win for Mexico. That's why I wear green, white, and red on Sundays, because I've been dreaming of this moment my whole life."
Lopez knows that Ochoa is always supporting her, and she also again drew inspiration from the memory of her beloved grandfather, Jose Lopez, who passed away in early October.
"My grandfather introduced my dad to the game of golf and my dad introduced me to the game of golf," said Lopez with obvious emotion in her voice. "His first passion was golf, and we had a very, very special relationship. I always said that he was one of my top two favorite people in this world. You know, the moment that he passed away of course I was very, very devastated and I was very sad, but I am just very, very happy that now he can see this from up there."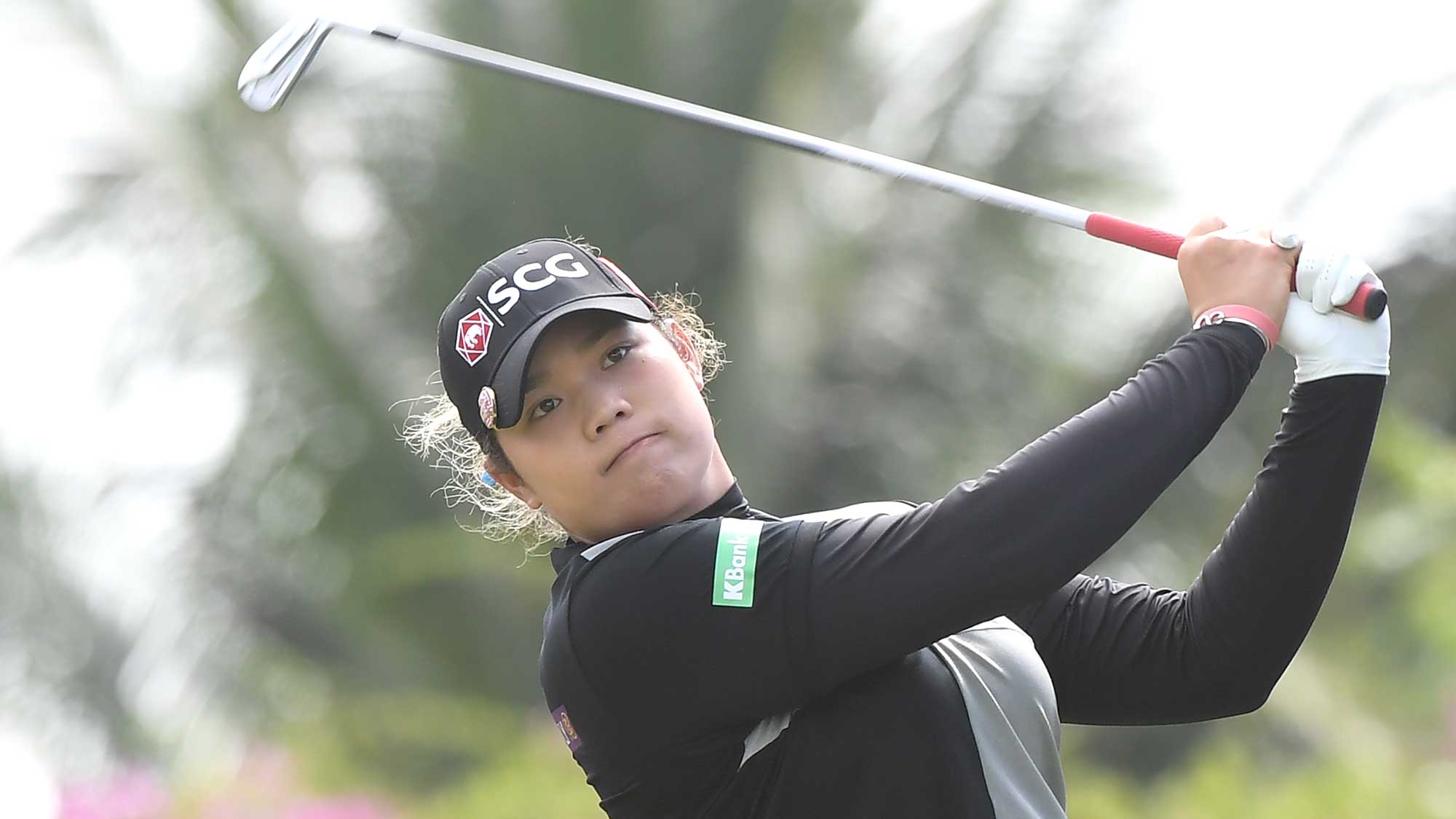 ANOTHER TOP-10 FOR JUTANUGARN
With her second-place finish at the Blue Bay LPGA, Ariya Jutanugarn locked up her Tour-leading 16th top-10 finish. The 22-year-old Thai won the 2018 LEADERS Top-10 race, which awards the winner a $100,000 bonus, and she also heads to next week's season-ending CME Group Tour Championship as the No. 1 seed in the Race to the CME Globe.
"I still know I still have a lot of things to improve, especially from the last two days that I know what I should work on next week," said Jutanugarn, who finished with a 1-over 73 on Saturday.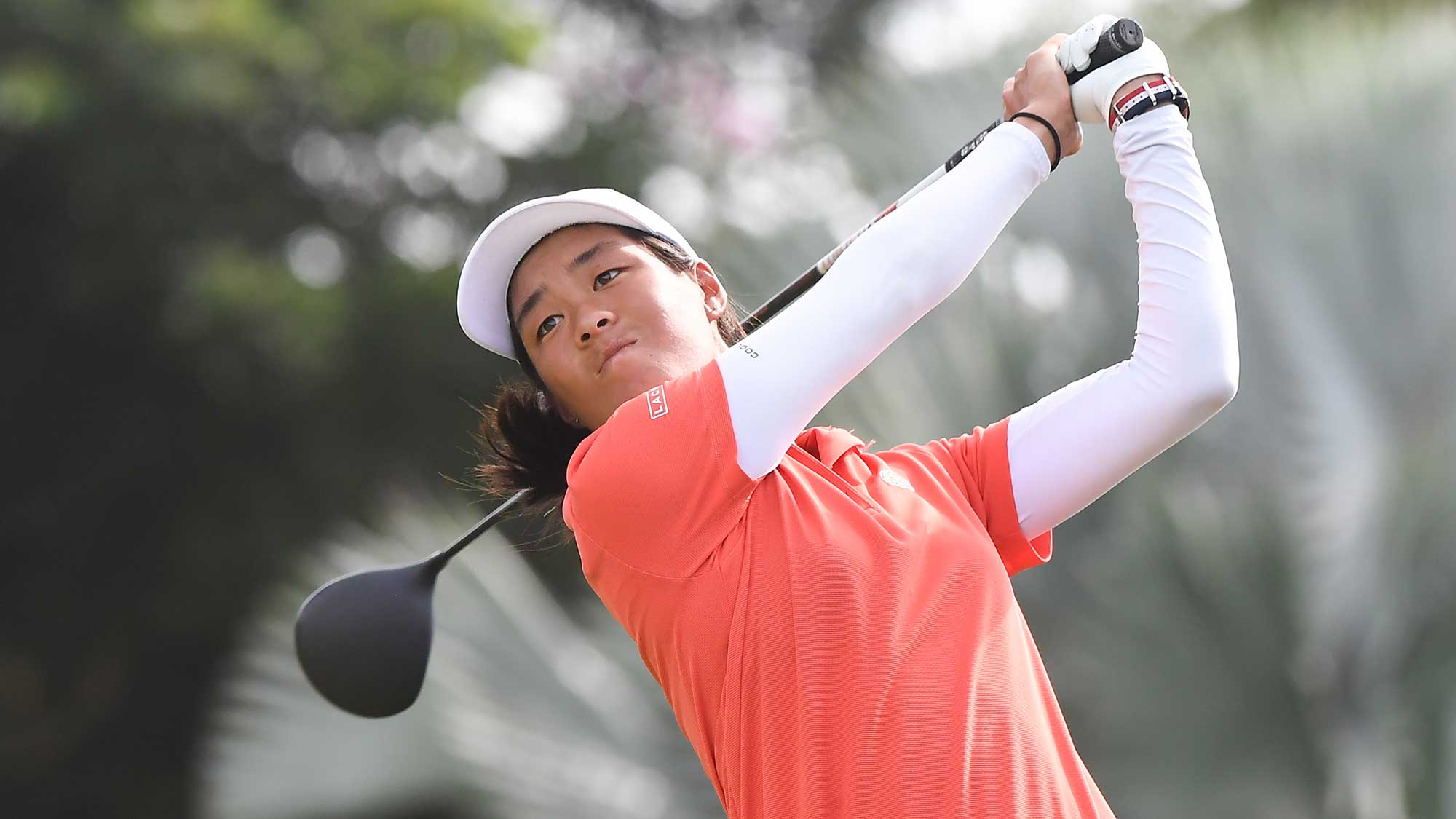 CAREER WEEK FOR BOUTIER
For second-year player Celine Boutier, it was a week to remember on Hainan Island. The native of Montrouge, France, earned her first LPGA top-10 finish, placing third thanks to a bogey-free 66 on Saturday.
"I actually decided to focus on my own game today and not look at one leaderboard. I didn't really know where I was standing throughout the day," said Boutier, who reached the LPGA Tour by finishing third in the Epson Tour's 2017 Volvik Race for the Card. "I just figured if I wanted to have a shot, I would have to shoot really low, so I kind of knew coming it was going to be difficult."
Boutier has already tasted success on Hainan Island, having won the 2017 Sanya Ladies Open on the Ladies European Tour. Her final-round 66 tied Gaby Lopez's third-round 66 as the lowest rounds of the week, and the two shared more than just a score in common. Today was Boutier's 25th birthday, and Lopez celebrated the same milestone on Friday.
PLAYER NOTES
Rolex Rankings No. 136 Gaby Lopez (70-71-66-73, -8)
Lopez was playing in her third Blue Bay LPGA, with a best finish of T18 in 2016
She hit 12 of 14 fairways and nine of 18 greens, with 28 putts
This was Lopez's 23rd event of the 2018 season; she finished T10 at the LPGA Volvik Championship for her only top-10 of the year
Rolex Rankings No. 1 Ariya Jutanugarn (69-68-71-73, -7)
Jutanguarn was playing in her fourth Blue Bay LPGA, with a best finish of third in 2016
She hit nine of 14 fairways and 11 of 18 greens, with 29 putts
This was Jutanugarn's 27th event of the 2018 season; she has wins at the Kingsmill Championship presented by GEICO, U.S. Women's Open and Aberdeen Standard Investments Ladies Scottish Open, as well as 12 other top-10 finishes
Jutanugarn has already clinched 2018 Rolex Player of the Year honors, as well as the Money Title and the LEADERS Top 10s competition
Rolex Rankings No. 150 Celine Boutier (71-72-73-66, -6)
Boutier was playing in her first Blue Bay LPGA
Her final-round 66 is tied for the second-lowest 18-hole score of the LPGA career; she shot a 63 in the third round of the 2018 Thornberry Creek LPGA Classic
Her 282 is the third-lowest 72-hole score of her LPGA career
She hit 12 of 14 fairways and 12 of 18 greens, with 24 putts
This is Boutier's 24th event of the 2018 season and the first top-10 finish of her LPGA career
CME GROUP CARES WEEKENDS EAGLES
CME Group Cares Weekends is a season-long charitable giving program that turns eagles into donations. For each eagle recorded during weekend play (Saturday and Sunday) throughout the 2018 LPGA Tour season, CME Group donates $1,000 to the program's total donation count. At the season-ending CME Group Tour Championship, the stakes are even higher, as the donation has been raised to a generous $5,000 per eagle. The money raised will go toward a charitable pool and be split evenly between Wounded Warrior Project® and Bright Pink®.
The weekend at the Blue Bay LPGA saw nine eagles, which translates to $9,000. Overall, the program has raised $293,000 in 2018.
QUICK HITS
Danielle Kang (T4, -5) was the leading American player, followed by Jennifer Song (sixth, -3)
Defending champion Shanshan Feng (ninth, -1) lead the contingent of 21 Chinese players
Ying Luo withdrew after two holes of her fourth round, citing injury
Yifan Ji (a) withdrew after eight holes of her fourth round, with no reason given
TRENDING ON SOCIAL