Valencia, Calif. — After a grueling 54 holes over two days at TPC Valencia, Sadie Englemann (Austin, Texas) bested the inaugural Buick Shanshan Feng Girls Invitational, carding a three-round total of 5-under par (211).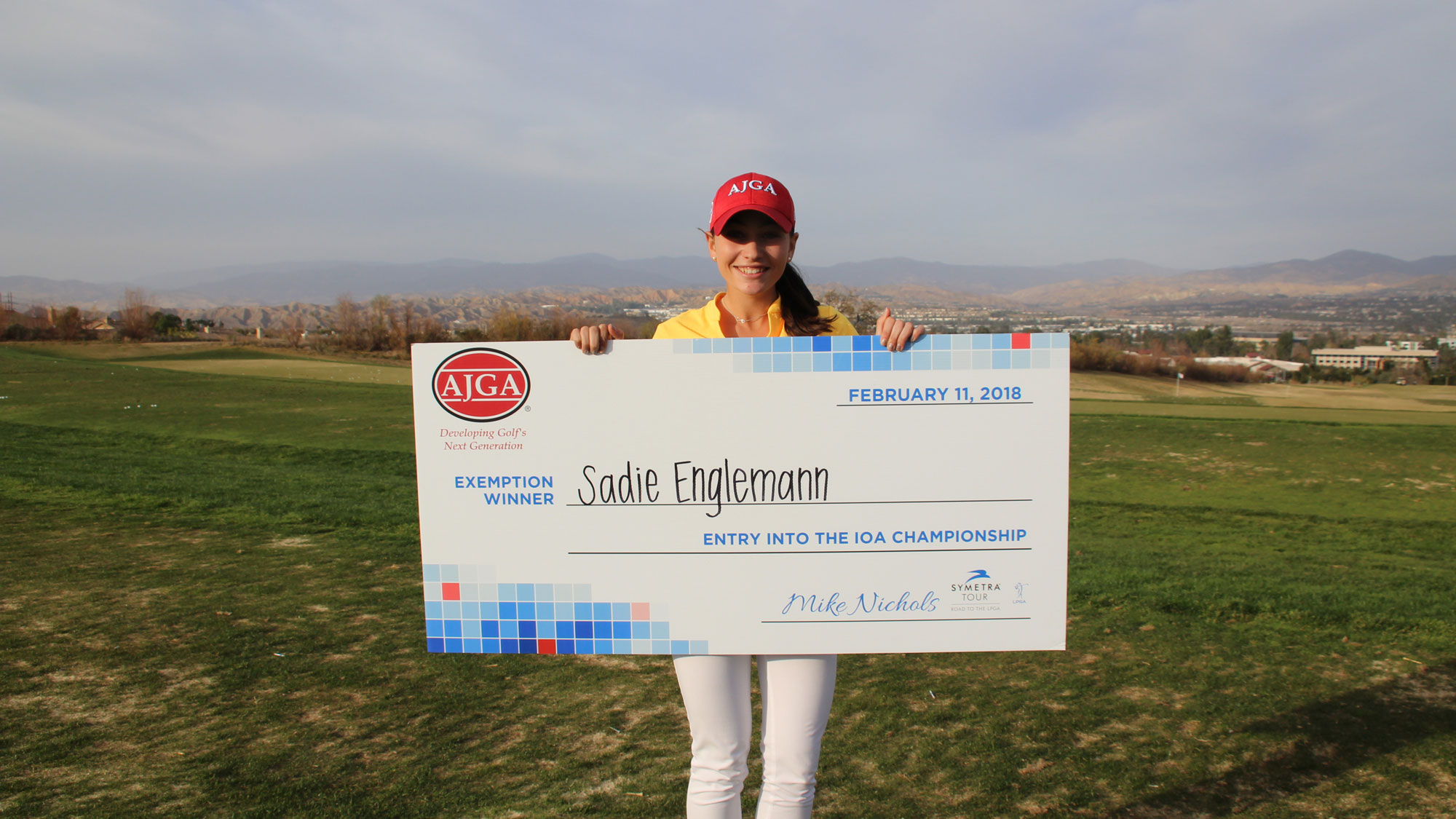 "It was amazing walking off the course a winner, especially of such a great tournament," said Englemann, a member of the 2020 graduating class at Westlake High School (TX). "It took a lot of hard work over the last few months with my swing, putting and mental aspects, but everything came together."
Englemann was the only competitor in the 72-player field of the American Junior Golf Association (AJGA) tournament to shoot under par in each round, firing 71-71-69.
Thanks to her consistent play, the win earns Englemann exemption into the IOA Championship presented by Morongo Casino Resort & Spa in Beaumont, Calif., from April 6-8.
"It means a lot to get into the IOA Championship because of what I aspire to do with my golf career," said Englemann. "I would love to play professionally one day. Being able to experience it and see what it's all about would be incredible."
With the support of Shanshan Feng, the No. 1 player in the Rolex Women's World Golf Rankings, the event is the newest invitational to the AJGA schedule. Feng has supported the AJGA since 2015, but expanded her support to the invitational level in 2018.
"Playing the Epson Tour event when they're still a junior, that will give them a lot more experience," said Feng. "They know how the Tour is like and also they know how good the other players are. That will really help them a lot."
In 2017, eight Epson Tour champions were AJGA alumnae including graduates Erynne Lee, Celine Boutier and Lindsey Weaver.
The final tournament with exemption in the 2018 partnership between the Epson Tour and AJGA is the KPMG Stacy Lewis Junior All-Star Invitational. The champion will receive an invitation to compete at the Murphy USA El Dorado Shootout from Sept. 14-16 at Mystic Creek Golf Club in El Dorado, Ark.