PONTE VEDRA BEACH, Fla. – Chella Choi has often played the Stadium Course at TPC Sawgrass. The Korean moved to the Jacksonville area a decade ago and during weeks off from the Tour has practiced at the renowned venue. Her favorite hole? The famed par 3, 17th hole.
"The 17th hole is really hard," Choi said with a grin as she walked along the tee box at the par three.
Choi usually hits eight iron at the famous hole and when asked how it has treated her over the years, she simply laughs.
"Birdie, of course," Choi says laughing and admits to more than once finding the water.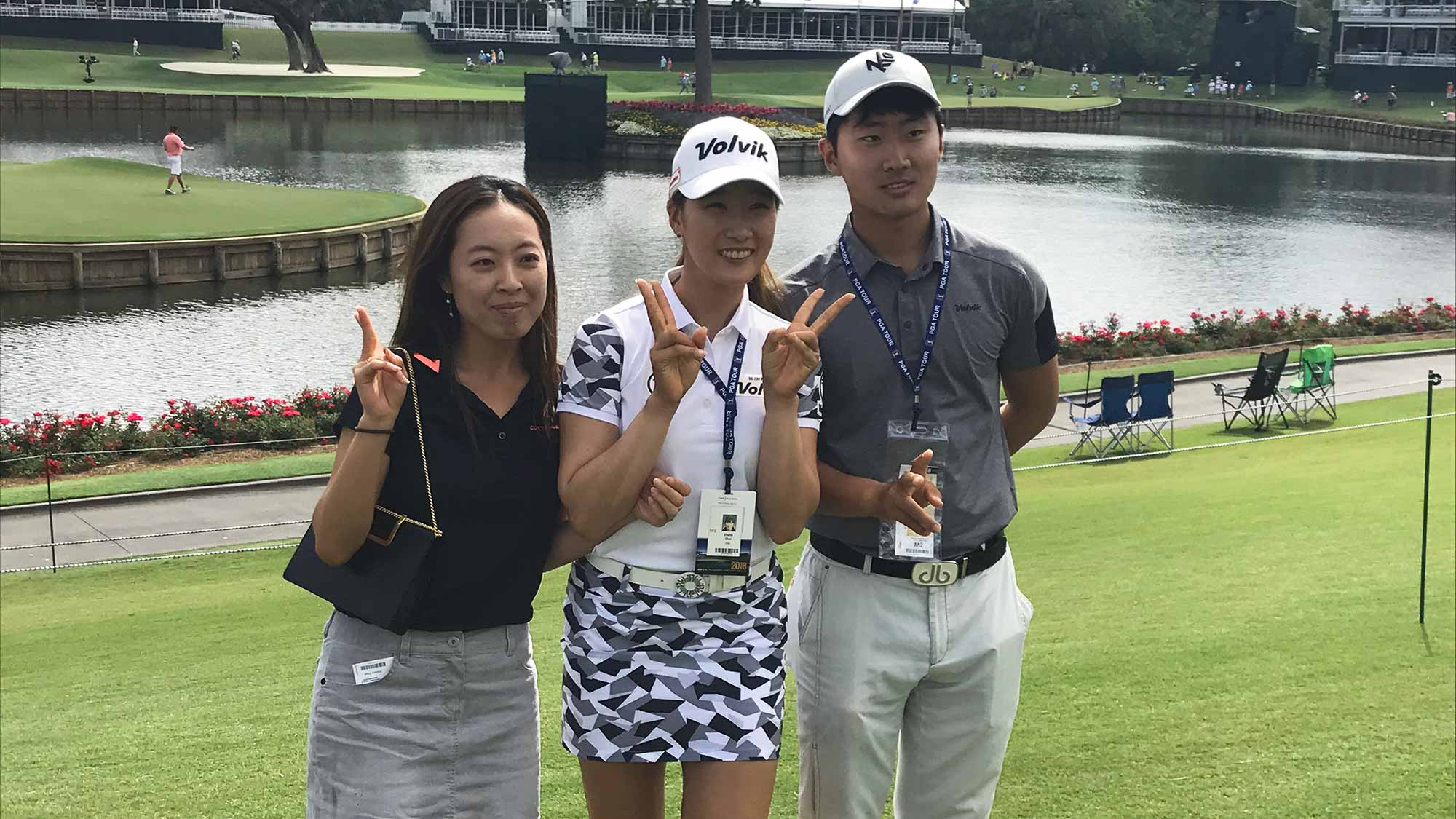 Tuesday, Choi snuck another peek at the hole as she made her way around the Stadium Course ahead of this week's PLAYERS Championship. Choi spent the practice round as any fan would, taking in the experience of being at the course and watching her favorite players prepare for this weekend's championship.
"I come here often to practice, but this week there's all these players out here and it feels more exciting," Choi said Tuesday.
Choi spent the day walking the back nine with her older sister, Haejung, and younger brother, BK, who is a junior at the University of Florida. The highlight of the day for Choi involved her favorite hole, but on a much smaller scale. The Tournament offers a skills challenge for fans to try their own hand at a scaled down version of the famous par 3, 17th hole which plays a mere 35 yards. Choi stuck it close and was cheered by volunteers who were excited to have the LPGA winner stop by.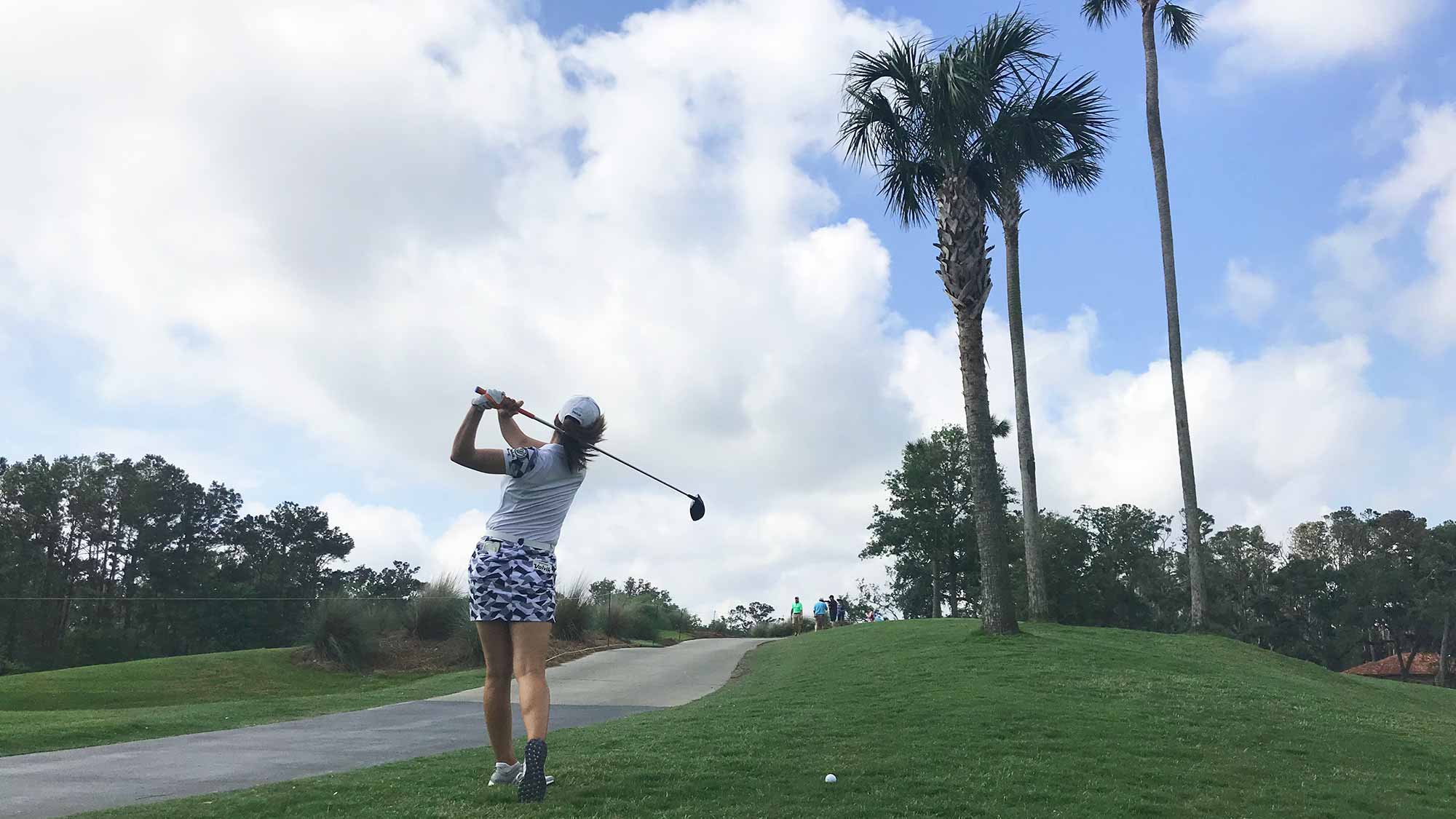 She hit some other incredible shots on Tuesday.
Choi isn't one to hit driver off the deck. She's practiced it, but has never tried it in competition. Fellow Korean Si Woo Kim pulled off the shot from the rough at the par 4, 14th hole during the third round of the 2017 PLAYERS Championship and went on to win. Choi watched Kim's shot on her phone to refresh her memory and then pulled out her driver, dropped one of her signature orange Volvik golf balls and began to stretch. It was her turn to give it a try.
"Watch out," Choi said laughing.
She made solid contact and advanced the ball to the rough just short of the green.
"Ooh!" Choi exclaimed. "I hit it!"
Of course, no trip to a golf tournament is complete without a trip to the merchandise tent. Choi picked out shirts for both of her parents as a gift for Parents' Day, celebrated in Korea on Tuesday.