It's a busy week for Chella Choi in Ann Arbor. As the face of the Volvik brand on the LPGA, Choi has been running around constantly. She was entertaining Volvik staff members and mingling with VIPs at the pro-am party on the field at The Big House on Tuesday.
She got to meet former MLB pitcher Chan Ho Park and play in the pro-am with him on Wednesday.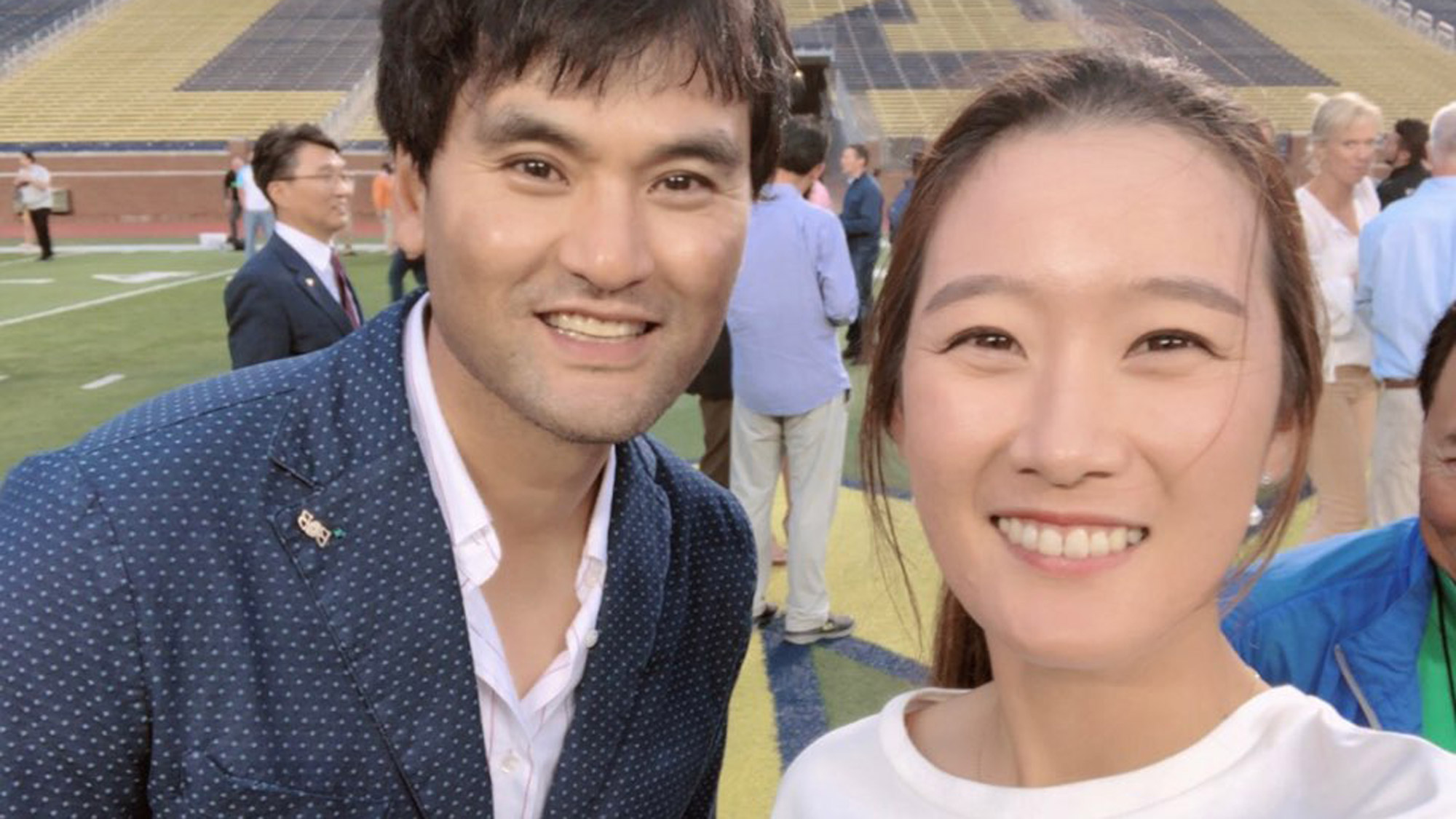 "It's really busy every day and I can't sleep very well, but I 'm playing tomorrow afternoon so I think I can sleep well tonight," said Choi. "I'm very excited and I'm very proud to be playing in this event. I really want to play well."
She performed well at the Volvik Championship last year.
After missing the cut in the tournaments first year, she finished T11 in 2017.
"Every year, better (course) conditions and right now it is perfect," explained Choi, who won the 2015 Marathon Classic. "The fairways and greens are in very good shape (at Travis Pointe)."
Since her win in 2015, Choi has enjoyed consistent success. She finished 31st on the money list in 2016 and 28th in 2017. She has 40 career top 10s.
"Of course I want to win," said Choi. "I played really good last year, but I try to focus just inside the top 10."
Choi, a Jacksonville, Florida resident, spent Tuesday of THE PLAYERS Championship at the Stadium Course at TPC Sawgrass. While she has played there many times, she got to experience a tournament week and had inside-the-ropes access. She even was able to hit a shot on the famed 17th island green and also duplicated the driver off the deck shot that fellow Korean Si Woo Kim hit in 2017.
It's been a busy few weeks for Choi. Maybe running on adrenaline will lead her straight to a second LPGA title.