Hataoka getting used to the LPGA Tour
After a tough rookie campaign on the LPGA Tour, Japan's Nasa Hataoka has gotten used to playing on the LPGA Tour through 2018.
And if her last two tournaments are any indication a win should be coming sooner rather than later.
Hataoka sits on top of the leaderboard at the LPGA Volvik Championship heading into the weekend at 9-under par, leading by one over Minjee Lee.
She's notched two top-10 finishes in a row in her last tournaments, including a tie for second at the Kingsmill Championship presented by GEICO (her best-ever result on the LPGA Tour) and a tie for seventh at the LPGA MEDIHEAL Championship.
Hataoka shot a 4-under-par 68 on Friday with seven birdies.
Through a translator, she said she had played aggressively on Friday and made a lot of putts. She said she hit it great, and that all added up to her 4-under par score.
She said her recent success has given her more confidence when she tees it up on the LPGA Tour.
"I'm really comfortable playing the LPGA," she said. "I play my game. That's my key."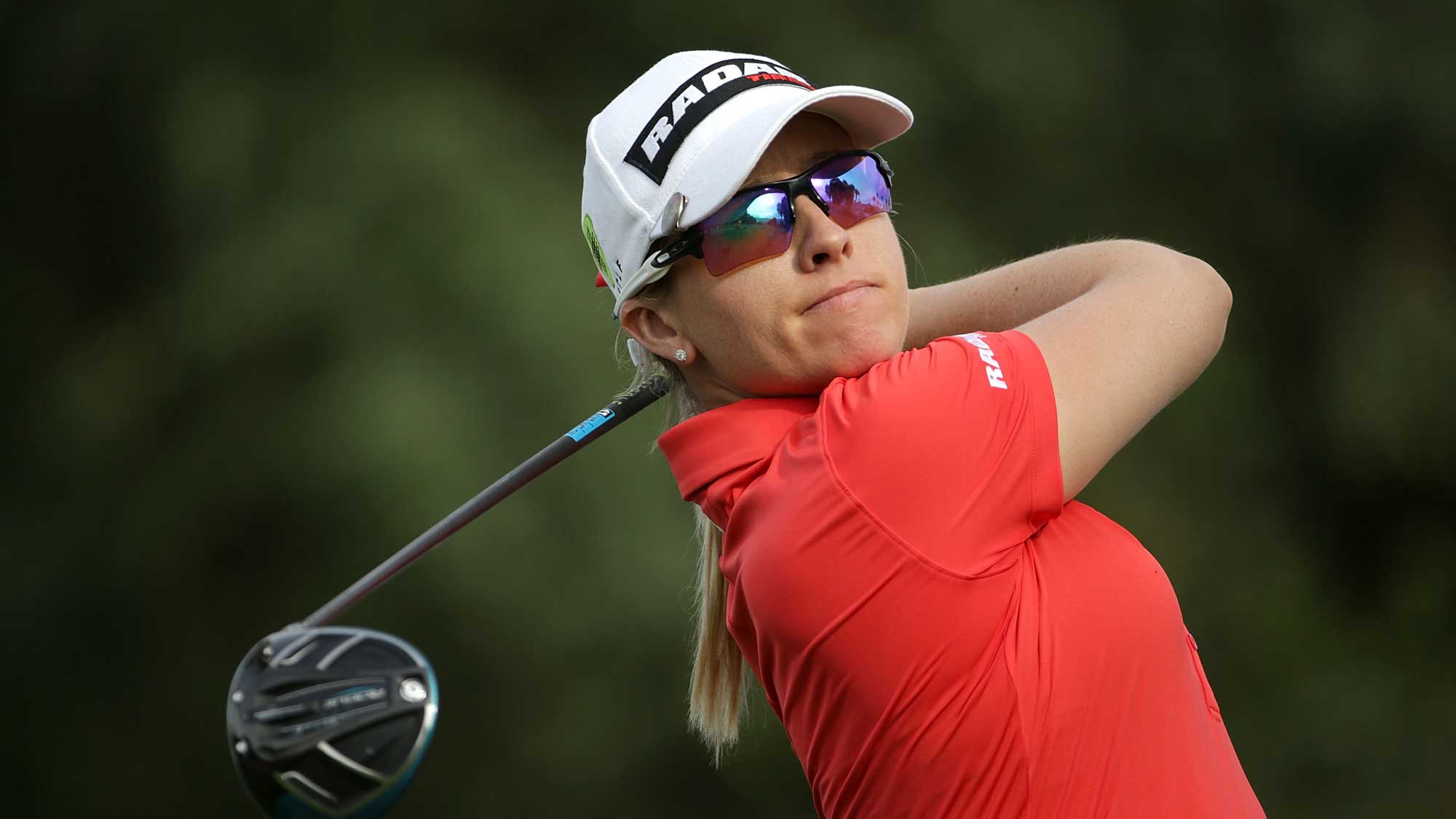 Shadoff returns from injury
Jodi Ewart Shadoff has been away from the LPGA Tour for a month, but so far at the LPGA Volvik Championship, she's showing a return to form.
Through two rounds Shadoff is 7-under par, just two shots back of the lead held by Nasa Hataoka. She shot a 2-under-par 70 on Friday and sits tied for third.
She said she was "really steady" on Friday, hitting fairways and nailing putts when she needed to.
Shadoff, who hasn't yet won on the LPGA Tour, said with a smile that she hurt her back just by bending over, and suffered from a facet sprain. She's been doing physiotherapy, rehab and strength training to try to get back some semblance of normal.
"It was a bit unlucky," she admitted. "Starting to get old."
Shadoff said she's feeling some good vibes at Travis Pointe Golf Club, and explained the course really suits her game.
"I love this course, I love coming back here to Ann Arbor," she said. "It's playing long this year because it's kind of wet and the greens are rolling really nice. I don't know… I just seem to be putting well on these greens, so yeah, I love the course."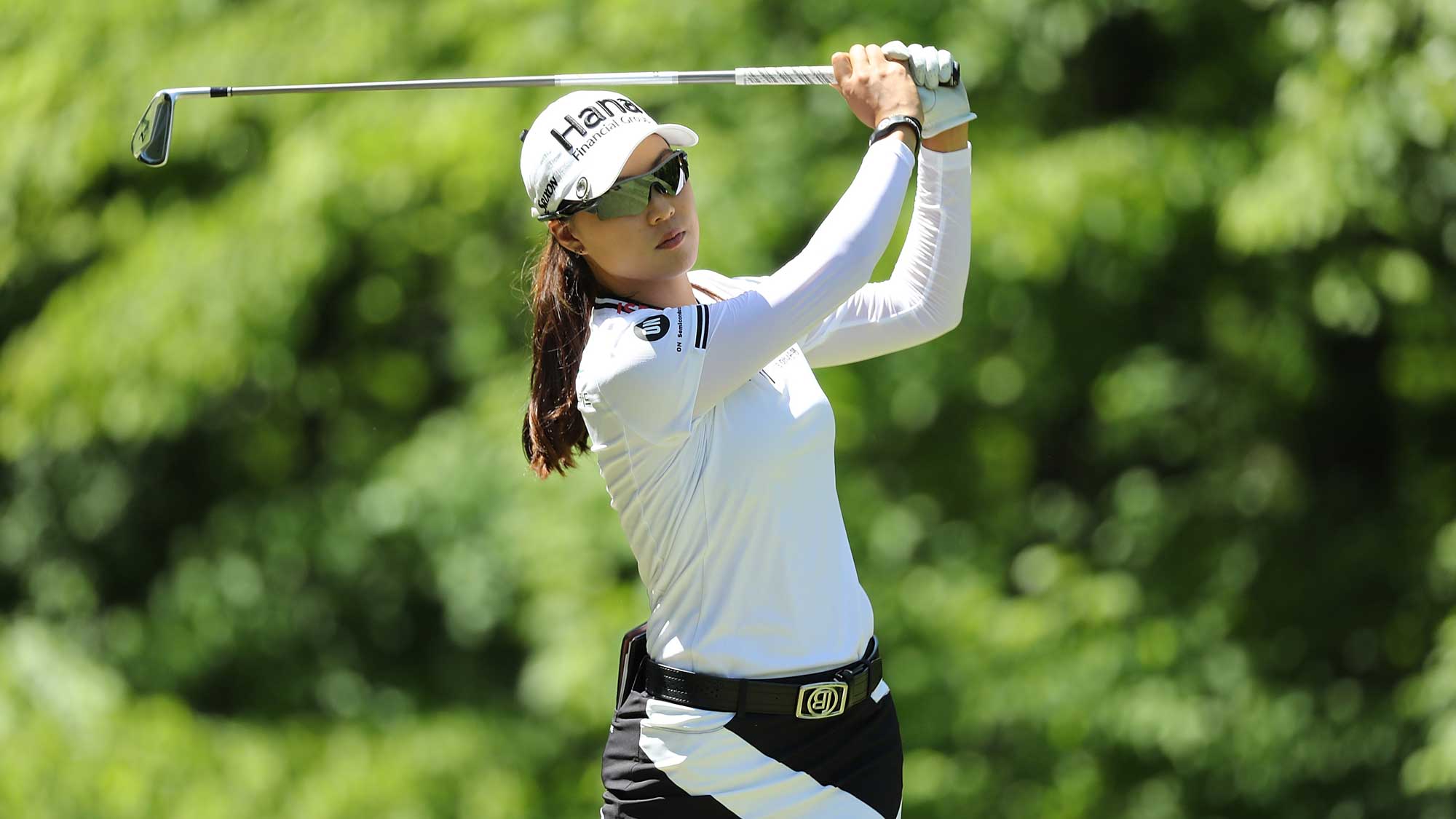 Lee close to the lead
Minjee Lee started her day with two-straight birdies at the LPGA Volvik Championship, and sits just one shot back of the lead heading into the weekend, alone in second.
Lee said her Friday was a solid one, as she shot a 3-under-par 69.
Lee hasn't missed a cut yet this year and sits seventh in the Race to the CME Globe. She's notched five top-10 finishes already this year and seems primed to break out for her first win since 2016.
"I had a really good offseason and I had a really good start to the year in Australia, the couple of events there," she said. "Just gave me a lot of confidence at the beginning of the year so it's just been pretty steady from there."
Lee said she's worked hard on her putting and dialing in her irons a little bit over the off-season, and her hard work has already paid off in terms of consistency this year.
She said her approach to the weekend isn't going to change from what she's tried to do the first two days as she looks to head into the U.S. Women's Open with a victory under her belt.
"I'm just trying to play my own game and obviously have fun out there and make as many birdies as I can," she said. "I think that's all I can do and that's all in my control, so that's what I've been doing."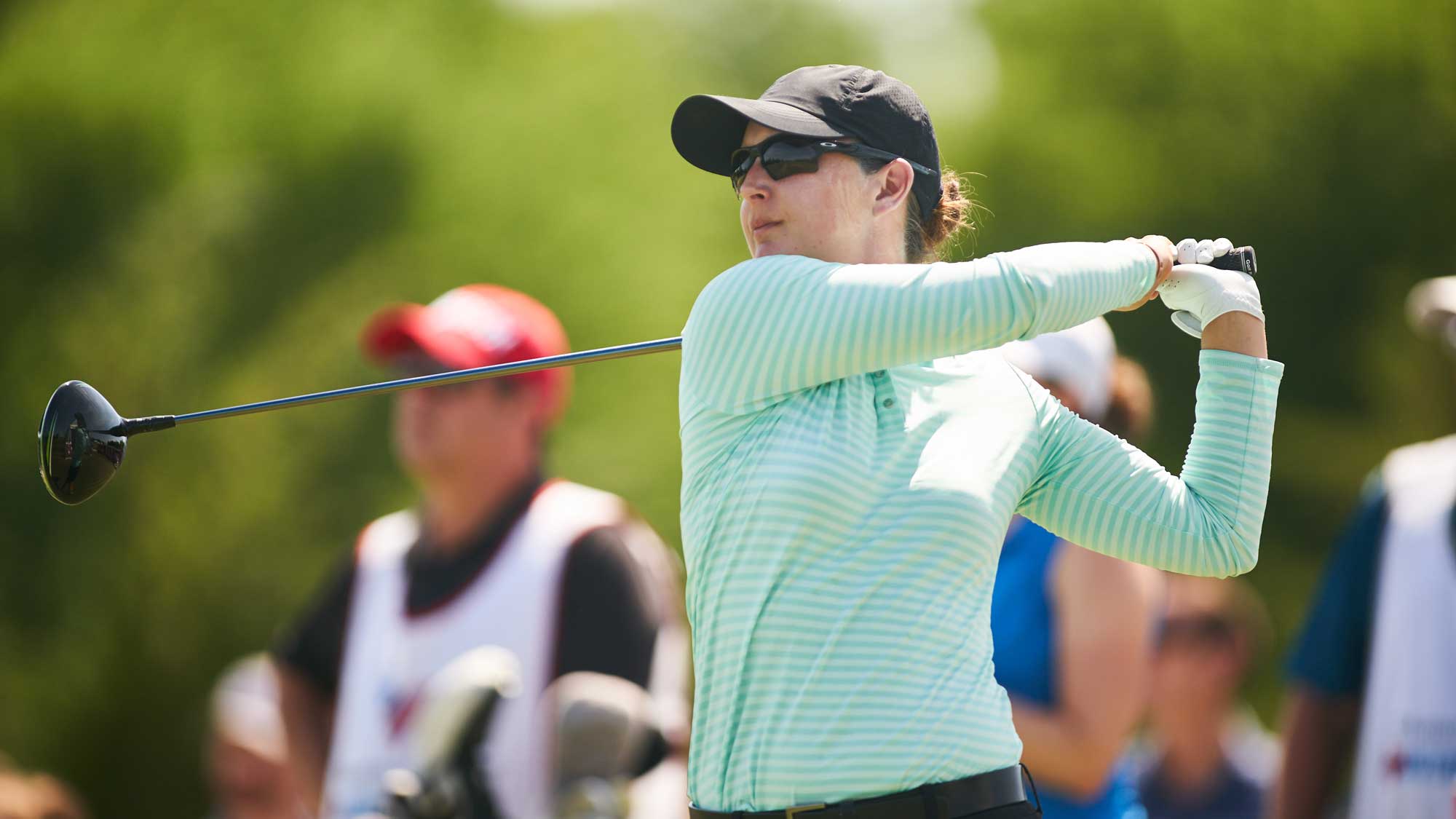 Duncan building off recent success
Three weeks ago Lindy Duncan notched her best-ever result on the LPGA Tour, a runner-up at the Volunteers of America LPGA Classic.
She's carrying some of that momentum into this week, as through two rounds she sits at 7-under par, just two shots back of the lead at the LPGA Volvik Classic. She shot a 2-under-par 70 on Friday but admitted it was a struggle for her off the tee.
"I was kind of spraying it off the tee but just missing the fairway just like a little bit and kind of got some bad lies, so scrambled really well today," she said. "Then had a couple opportunities on the front nine, took advantage of those, stayed pretty solid overall."
Duncan said she's feeling good about her season so far (she sits 18th in the Race to the CME Globe and has had five top-25 finishes) and is thrilled to see how some hard work in the off-season is already paying off. She said she worked on her swing, specifically tightening up some head movements, and her wedge game in the off-season.
Her work has already shown dividends, as she sits 25th in Scoring Average this year, up from 64th a year ago.
Despite the fact that the Volunteers of America LPGA Classic was only a 36-hole event, Duncan said she's taken a lot of positives from it, and being near the top of the leaderboard as the tournament came down to the wire.
"Even though it was only 36 holes, that final day on the back nine it was feeling real, it was feeling like 'whoa, we're right in it,'" she said. "So just to have that experience I think is really important going forward."
Duncan sits tied for third heading into the weekend in Ann Arbor.
Trending on Social