Fairytale Finish for Ji
CARLSBAD, Calif. – Walt Disney couldn't have dreamed up a more thrilling finish to Eun-Hee Ji's finish on Sunday.
Ji, who adores Mickey Mouse and goes by the nickname of the famous character, won with an ace on Sunday's closing stretch to capture her fourth career win on the LPGA Tour at the Kia Classic. Ji carded a final round 5-under par, 67 to win by two-strokes ahead of Cristie Kerr and Lizette Salas.
The 2009 U.S. Women's Champion stepped on the tee at the par 3, 14th hole with a one-stroke lead, but walked off with a three-stroke lead and a new car. Ji made a hole-in-one with a seven iron from 166 yards to win the car sitting on the hole, a 2019 Kia Sorrento. The ace is the eighth of her career. The hole-in-one came at just the right time as it extended her lead ahead of a charging Cristie Kerr, who had just made birdie up ahead to pull within striking distance of the lead.
But like any great story, there was drama till the end. Ji dropped a shot at the next hole to leave the door open for Kerr. But Kerr, who was trying to recover from a 75 on Saturday, failed to capitalize. She made bogey at the par 4, 16th to give Ji a three-stroke lead with four holes to play. Ji dropped a shot at the last to win by two.
The win is the second in six months for the Korean, who prior to winning last October in Taiwan had gone eight years without a victory since her win at the U.S. Women's Open.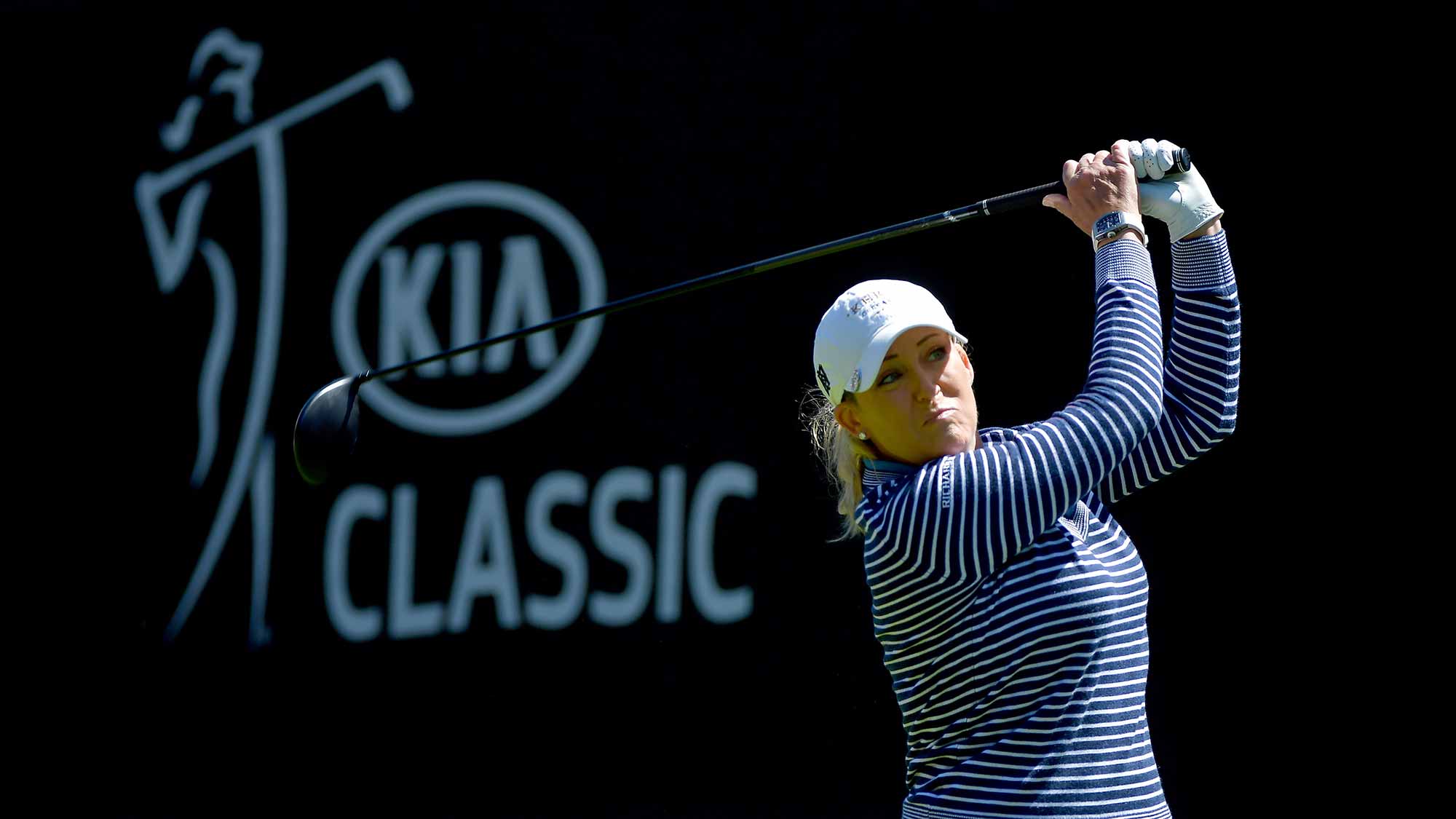 Another Top-10 for Kerr
Cristie Kerr, a 22-year veteran on the LPGA Tour, picked up her 175th career top-10 on Sunday at the Kia Classic. The 2015 winner of the event looked to be a lock to win on Friday when she took a 5-stroke lead into the weekend. But a Saturday 75 left Kerr one-back heading into Sunday's final round. She mounted a Sunday charge, but the 4-under par, 68 wasn't enough to catch Ji. Kerr settled for a share of second at 14-under par.
"I had a tough day yesterday," Kerr said after her round. "It would've taken a super low round today to catch Eun-Hee. I'm happy with my first good tournament of the year."
The runner-up finish is her first top-10 of the 2018 season and will give her momentum heading into the season's first major next week, the ANA Inspiration. Kerr hasn't missed the event since 2000 and has seven top-10s in Rancho Mirage.
"I'm happy with my performance this week. I'm going to try to build off that."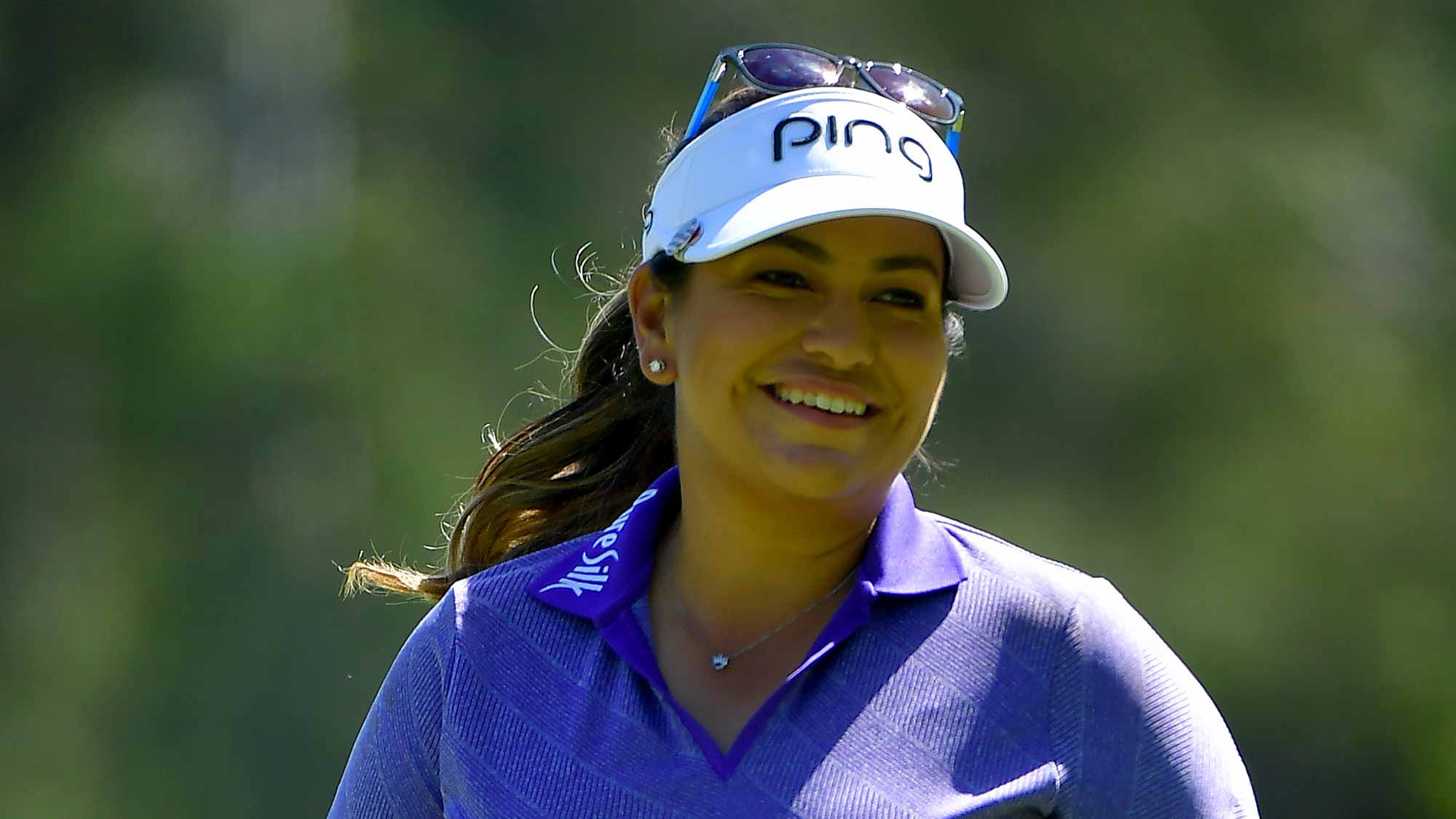 So Close
Lizette Salas saw it before it even when in. She was playing alongside Ji in Sunday's final round. The pair started the day tied for the lead at 11-under par. Ji had the honors when the pair reached the par 3, 14th hole and as soon as she hit it, Salas knew it was good.
"I called her hole-in-one. It was in the air and I said, 'Dunk' and it went in. So, she's welcome," Lizette joked after her round.
Salas started the day tied with Ji, but she couldn't get any putts to drop on the front nine and settled for nine straight pars. She appeared to be hitting her stride on the second nine when she made back-to-back birdies at the turn, including a chip in at the par 3, 11th hole. She added one more birdie on the closing stretch but it wasn't enough to catch Ji. Salas carded a three-under par, 69 to finish T2 for the fourth time in her career. It's her best finish since 2015.
"Bogey-free on a Sunday? I couldn't ask for anything better," Salas said after her round. "I putted a lot better than I did yesterday. Didn't miss any short ones. Four rounds in the 60's I think is a pretty good thing for me."
All week long, Salas said she's close. Close to rediscovering the swing that helped her to a 3-1-0 record at the Solheim Cup and close to winning again. But this week, Salas will settle for another close call.
Ji's Final Round Hole-In-One
Trending on Social