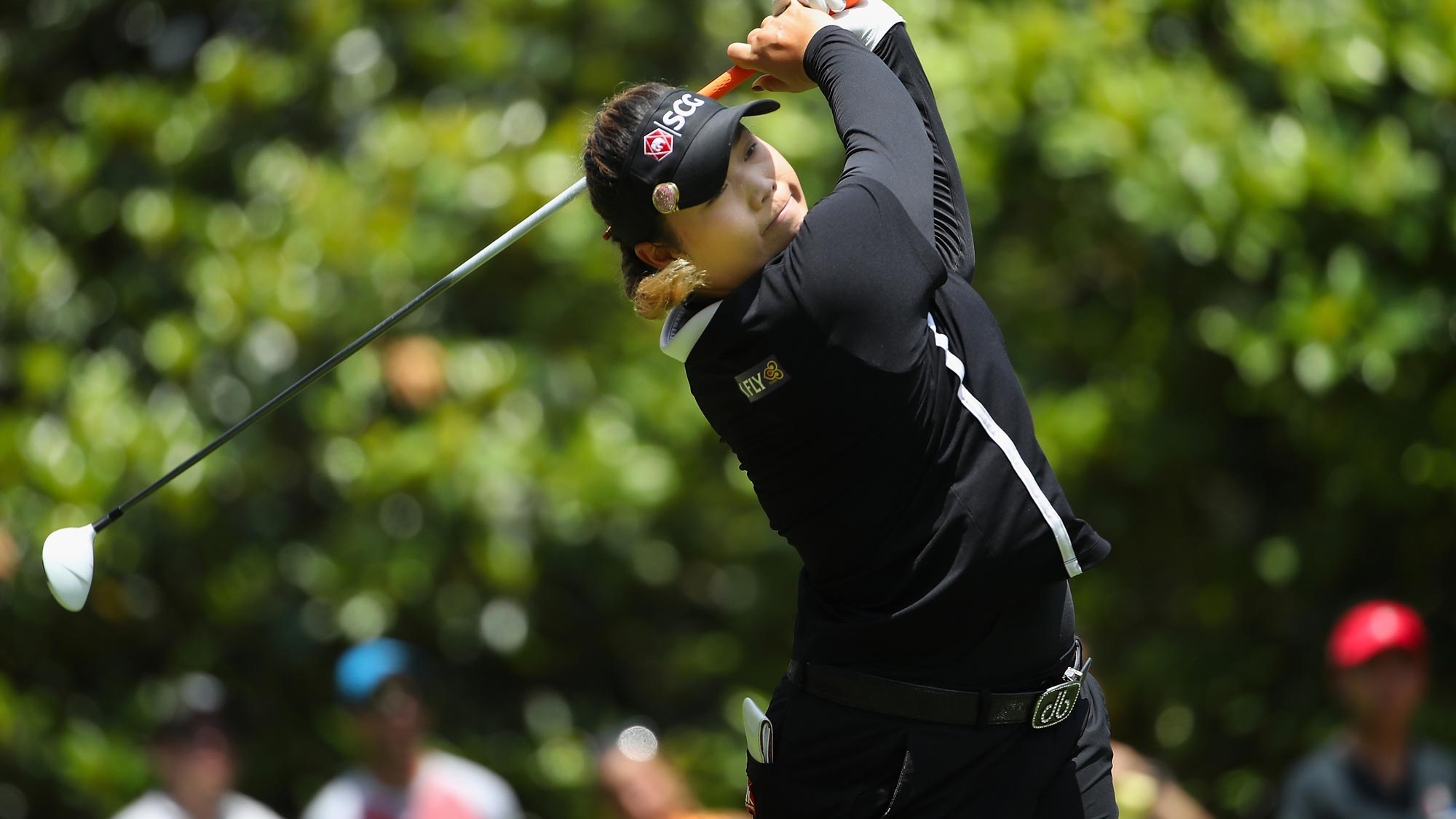 Jutanugarn Defeats Kim In Playoff to Win U.S. Women's Open
Ariya Jutanugarn should be very proud of herself.
Sunday, the Thai won her second major title and became the first player from Thailand to win the U.S. Women's Open conducted by the USGA. Jutanugarn defeated Hyo Joo Kim on the fourth playoff hole to capture her ninth career win on the LPGA Tour and become just the fifth player in women's golf to win both the U.S. Women's Open and Ricoh Women's British Open.
Saturday when Jutanugarn took the 54-hole lead, she spoke about her recommitment to her work with Vision 54 on the mental aspects of her game. She's spent the last several months working on being proud of herself, employing self-talk, and even singing to herself to keep her mind in the right place. The fight and determination she showed on Sunday, should have the fifth ranked player in the world bursting with pride.
She started the day with a four-stroke lead and by the turn had extended her lead to seven. She reached 16-under par with her birdie at the par 4, 9th hole to match Juli Inkster's record set in 1999 of the most strokes under par in a U.S. Women's Open.
"I'm really proud of myself the front-9. I did everything I want to do," said Jutanugarn. "I have really good commitment. I never think about the outcome of the front-9 but that back got me a lot."
The back nine is where everything took a turn.
Jutanugarn put her tee shot in the creek to the right of the fairway at the par 4, 10th and was forced to take a drop. Her third shot came up short of the hole and was still in the trees. She made triple bogey to cut her lead four ahead of a charging Hyo Joo Kim, who was already three-under on her day.
"On 10 I didn't feel comfortable to hit 3-wood and honestly I shouldn't hit 3-wood but I did," Jutanugarn explained. "After that kind of play a little bit scared like my next shot, so after that I'm not really hit 3-wood anymore."
Another birdie from Kim and an additional bogey by Jutanugarn at the par 4, 12th cut the lead to two. Just an hour prior, Jutanugarn led by seven. Kim's chip in for birdie at the par 4, 15th put her within one of the Thai.
"Actually, I wasn't keeping up the with score at the time so I didn't really know about it," said Kim. "When I made that putt I felt like the luck was with me today."
A backup at the par 3, 16th gave Jutanugarn a chance to regroup. The player notorious for being a homebody who likes to lay in bed and watch TV, pulled up a seat in the grass and leaned against her golf bag. For 10 minutes she sat on the tee box and looked to the green up ahead where she watched Kim miss a birdie opportunity to tie her for the lead. When it was Jutanugarn's turn, she stepped up and knocked her approach to two-feet which she made for birdie to extend her lead again to two with two holes to play. But at the par 5, 17th she chunked her chip from behind the green to cut her lead to one ahead of Kim with just one hole to go.
Jutanugarn stood in the fairway at the 72nd hole and watched as Kim closed with a par to record a bogey-free, 66. The Thai needed a par at the last for the win. Jutanugarn put her approach in the bunker and when she missed the 12-footer she left herself for par, the pair finished tied in regulation at 11-under par and headed to extra holes.
"After you have like seven shot lead and end up with you have to go to playoff, I have no expectations because like I kind of got mad a little bit with my back-9," Jutanugarn said. "If I have a playoff I'm going to make sure I do my best every shot because I feel like I didn't commit about the back-9. I feel I have last chance to make myself proud."
The pair remained tied after the two-hole aggregate playoff and returned again to the par 4, 14th and par 4, 18th holes. It was that second trip to the par 4, 18th where Jutanugarn and Kim both found the greenside bunker that became the difference maker. Jutanugarn hit her bunker shot to a foot and the win to cap off an incredible week.
The former Rolex Rankings world No. 1 is projected to move from No. 5 to No. 2 in the world with her victory at Shoal Creek.
"I haven't thought about the ranking for a while but, of course, after this win I think I'll be thinking about the ranking and talk about that, but I even want to be No. 1, I want to inspire all the kids in Thailand."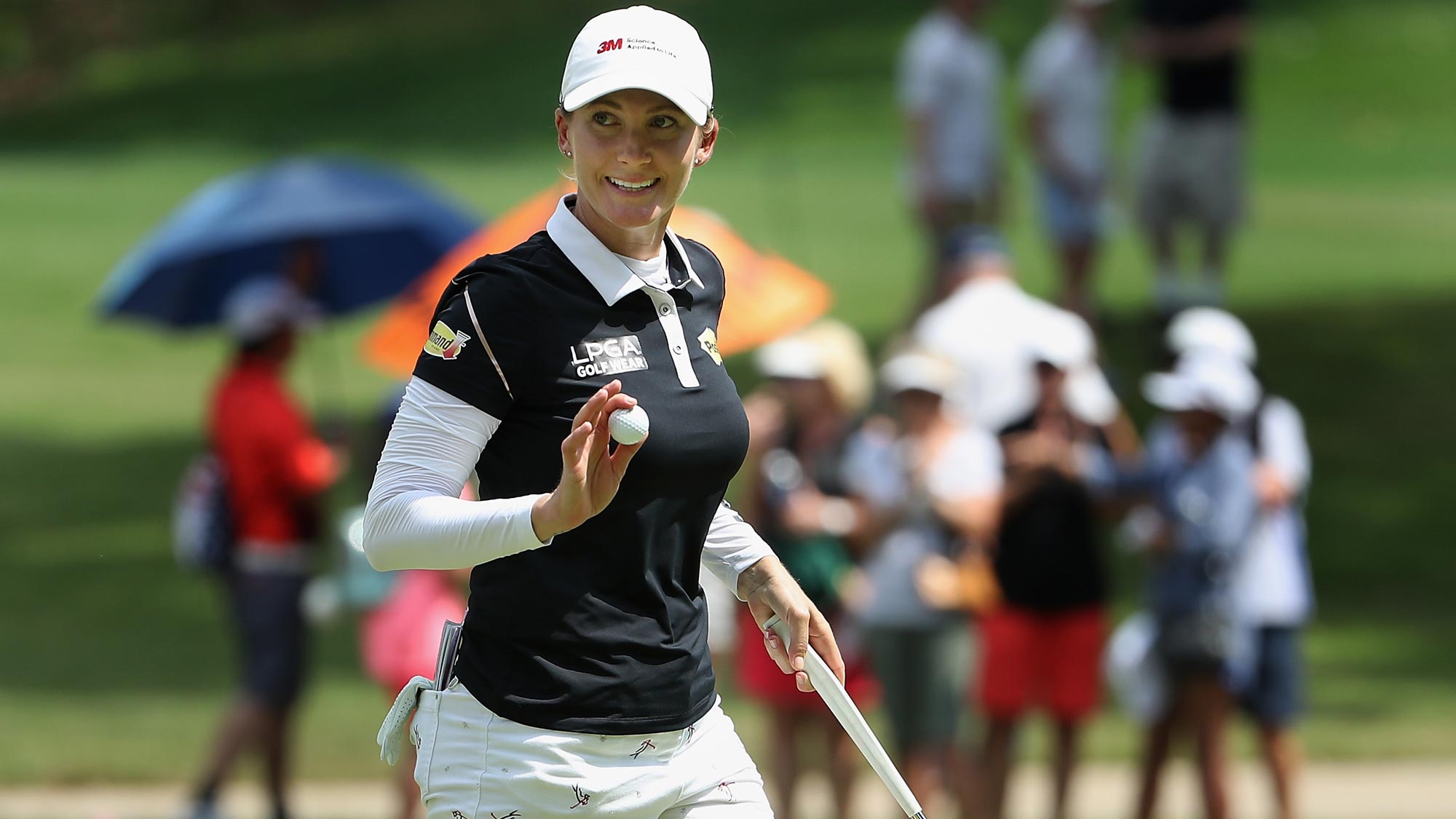 Tied for Fifth? Smith Will Take It
Sunday afternoon, it didn't take long for Sarah Jane Smith's major hopes to fade. The 36-hole leader, who trailed Jutanugarn by four to start the day, stumbled early with three bogeys on her outward nine. Smith played in the final group alongside 54-hole leader, Ariya Jutanugarn, who she trailed by nine-strokes at the turn. While the Aussie settled for a final round 78, her T5 finish is her best in a major championship.
"Today, I hit a few more squirrelly shots," Smith admitted. "I think I ran out of gas on the back nine. Such a big week, I think. Things weren't going the right way and I conked out a little bit."
Smith picked up her first top 10 of the year at Shoal Creek. And while her 223rd start on Tour didn't become her maiden victory, she will take away the invaluable experience of having contended for the first time in a major championship.
"I missed five cuts in a row over the last six weeks," said Smith. "If you would have said after Kingsmill when I had missed my fifth one in a row, would you take a Top 5 at the U.S. Women's Open? I think I might have taken it. I have got to think of it that way, that I have lot of good progress in the last two weeks alone. Hopefully this is setting me up for a nice summer."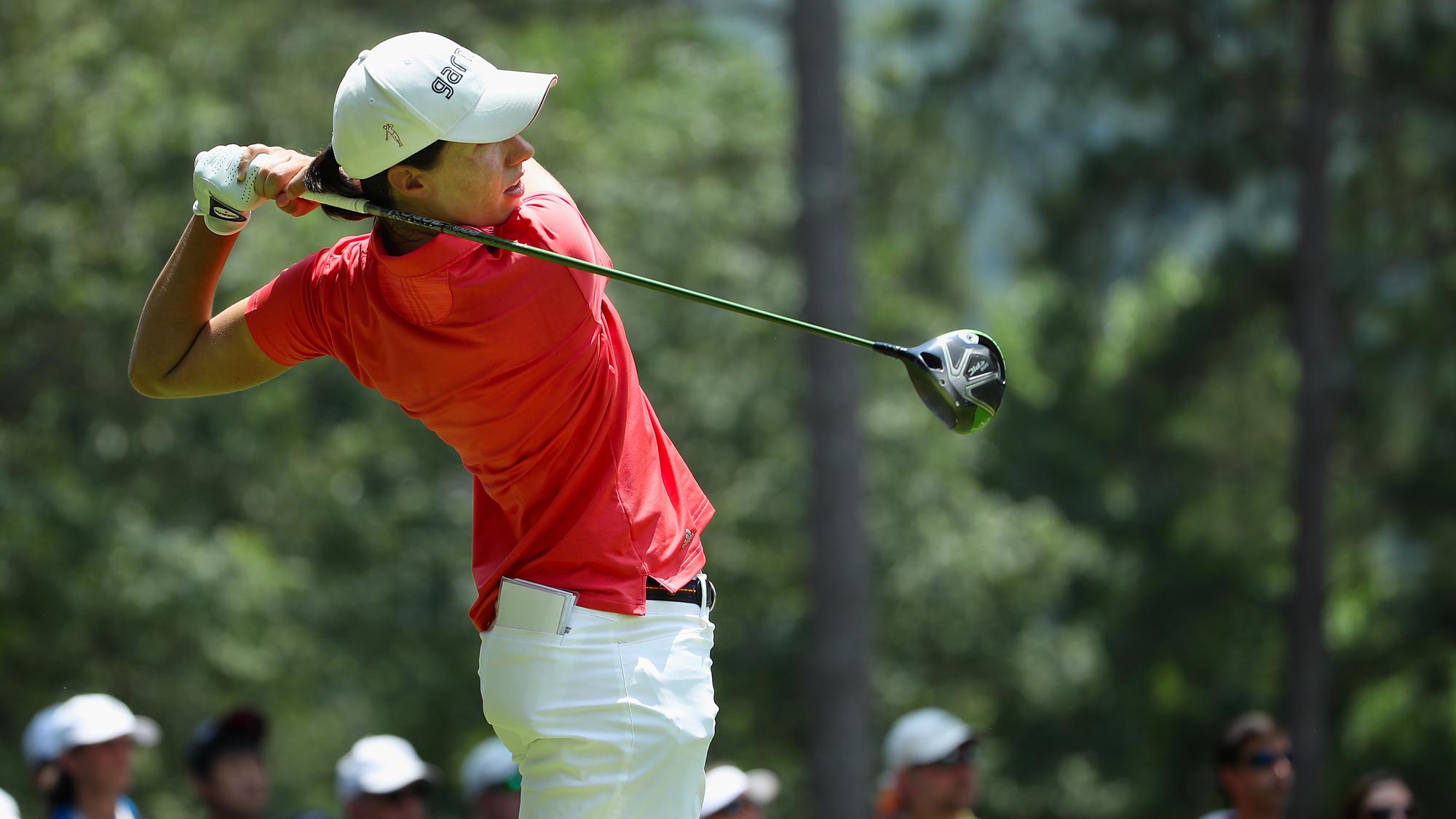 Ciganda Records Best Major Finish
Six months into the LPGA Tour's 2018 season, Carlota Ciganda is hitting her stride.
Sunday, the Spaniard carded a final round 69 to finish solo third at the U.S. Women's Open for her best finish in a major championship.
"I'm very happy," Ciganda said Sunday. "I think I played really good the whole week. I think it's one of the toughest weeks of the year."
The third-place finish at Shoal Creek marks her second consecutive top 10 on Tour. It's no surprise to Ciganda she's finding momentum almost halfway into the year. She likes to take off six weeks at the holidays and she doesn't pick up a club, so it takes Ciganda five to six events into the year before she really starts warming up. It's no coincidence her game heats up as the temperatures begin to rise because Ciganda loves playing during the summer months.
"You have the biggest tournaments now, so I just try to focus on those ones, all the majors and all the big ones," said Ciganda. "I just want to keep working and win a tournament."
Ciganda's last victory on the LPGA Tour came in 2016.
Sights and Sounds from the U.S. Women's Open
Trending on Social