Kerr Cruises to Five-Stroke Lead
CARLSBAD, Calif. – There are no limits for Cristie Kerr.
That's the mindset the veteran is playing with in her 22nd season on the LPGA Tour. And this week, there appears to be no stopping her.
Kerr fired bogey-free rounds of 67-64 to take a five-stroke lead into the weekend at the Kia Classic. Her second round, 64 was one stroke shy of matching the Tournament course record at Aviara Golf Club. She sits at 13-under par through 36-holes, with In-Kyung Kim, Lizette Salas, Hee Young Park and Caroline Hedwall her closest competitors at 8-under par.
"I'm trying not to put limits on myself right now," Kerr said after Friday's round. "I've got some good things going on with my swing. I had a great round."
Kerr has found a lot of good things with her game in Carlsbad. In 2015, Kerr won the Kia Classic with a final round, 65 and set a new 72-hole tournament scoring record at 20-under par.
The larger than average greens at Aviara Golf Club make Kerr play hyper-focused, which enabled her to bounce back from 31 putts on Thursday with just 26 on Friday.
"I can see the subtleties that a lot of people can't. It's a gift from God being able to do that. I've always had that so, I'm lucky."
Kerr picked up her 20th career victory on the LPGA Tour in October 2017, which also made for her third worldwide win of the season. A win on Sunday would move Kerr to 25th in career wins on the LPGA Tour, alongside Marilynn Smith with 21 victories.
"The golf ball doesn't know an age. I've always said that. As long as I stay hungry, [I'm] going to just keep playing."
The cut line fell at Even par, sending home notables Paula Creamer (+2), Sung Hyun Park (+2) and Juli Inkster (+3).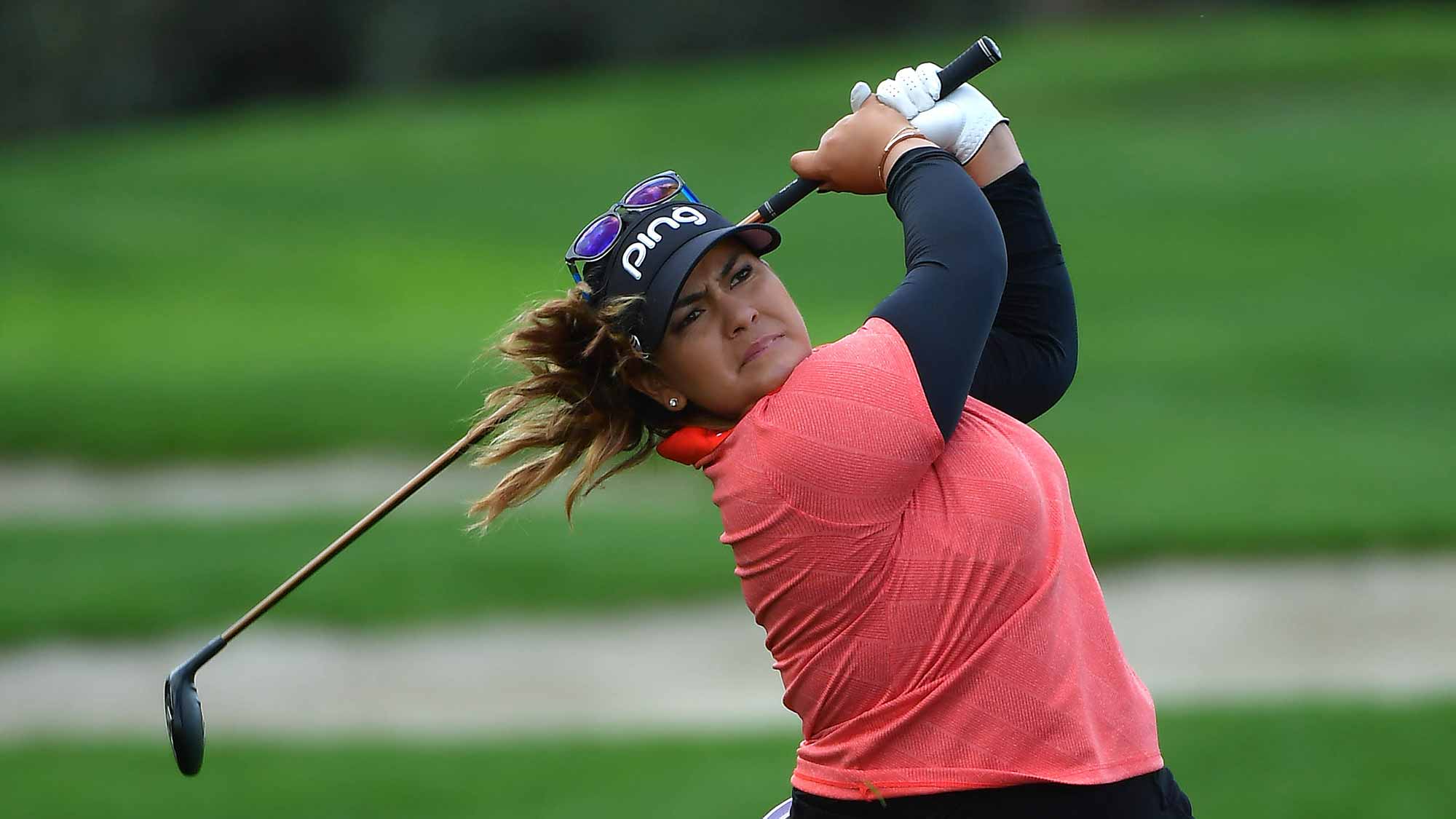 Salas Wants Solheim Swing Back
Lizette Salas, who grew up in Southern California, enjoys being close to home. Friday morning her mom and dad made the drive down from the Los Angeles area to Carlsbad to watch their daughter post a bogey-free, 67 to jump into contention at the Kia Classic.
"I just want to perform well for them," Salas said about having her parents on-site. More family members are making the trip this weekend. They may witness their daughter pick up her second career victory on the LPGA Tour. She's playing with renewed confidence this week thanks to a few changes she made to her golf swing, particularly the position of her club at the top of her back swing. The changes is the key to her success so far this week says Salas. She is working with coaches Jim Gormley and Joe Hallett towards one specific goal. Salas wants her Solheim Cup swing back. The same swing that earned her a 3-1-0 record in Des Moines in August 2017.
"We're pretty close to that," Salas said about their progress. "Just got to keep it simple during the week, and we'll get some good scores. I'm close."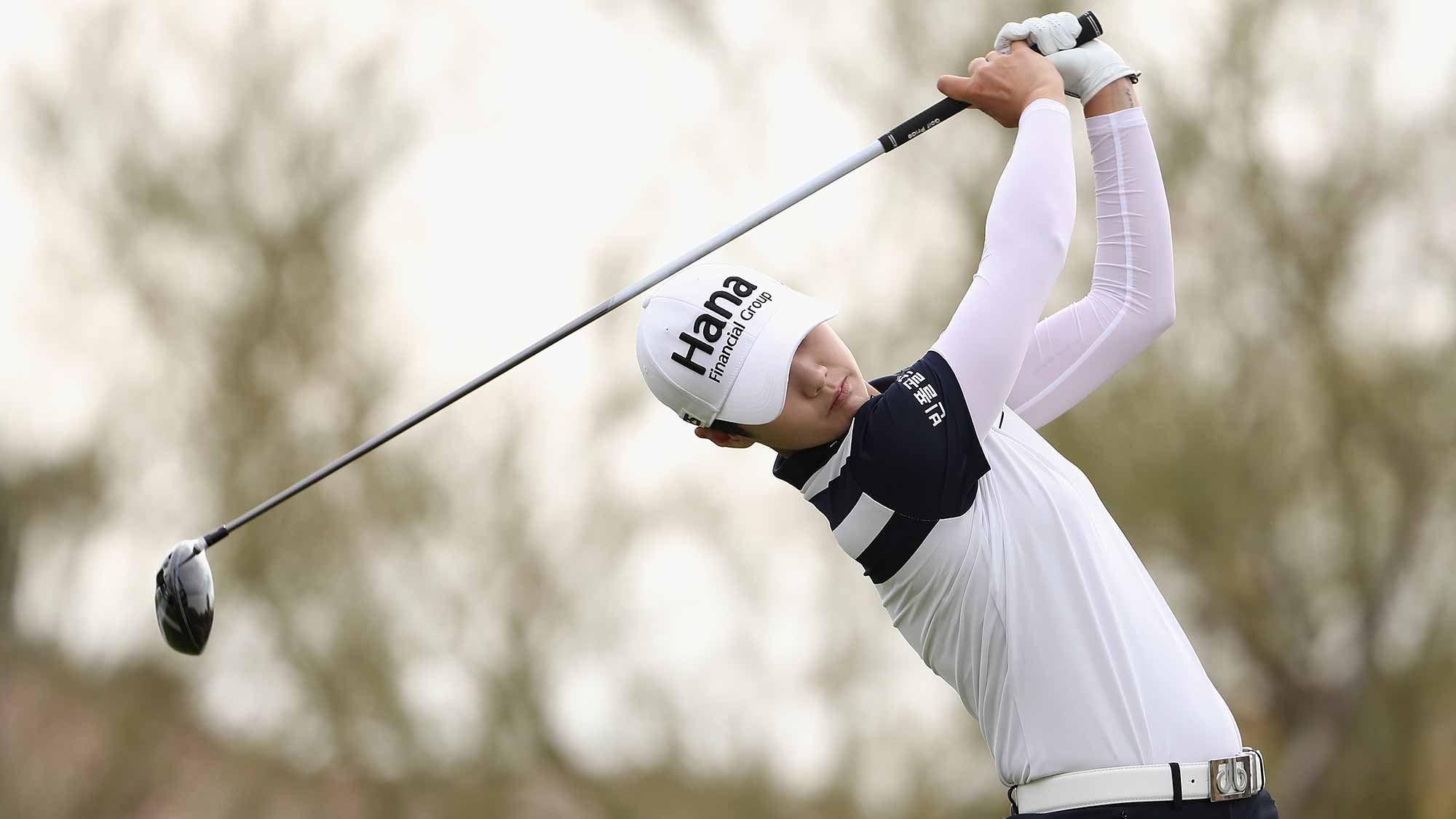 Park Misses First Cut on the LPGA Tour
Reigning Rookie and Co-Player of the Year Sung Hyun Park missed her first cut on the LPGA Tour at this week's Kia Classic. Park tried to scramble back on her closing stretch on Friday. She made birdie at the 17th hole to climb to one-over par, one stroke outside the cut line at Even par. At the 18th hole she came up short of the green with her second shot.
Her body language said it all.
She walked to the 18th green trailing her caddie by 20 feet, her head was down and she clasped her hands behind her back. Park needed to chip in for birdie from off the green to make the cut on the number. Park sent her chip rolling eight feet past the hole and missed the putt coming back for par. Park carded rounds of 72-74 to finish two-strokes outside the cut line.
"I'm going to practice a lot because next week is a major and that's really important," Park told LPGA.com after her round. "I'm just going to have to practice more."
This week's Kia Classic was Park's 35th start on the LPGA Tour since 2015.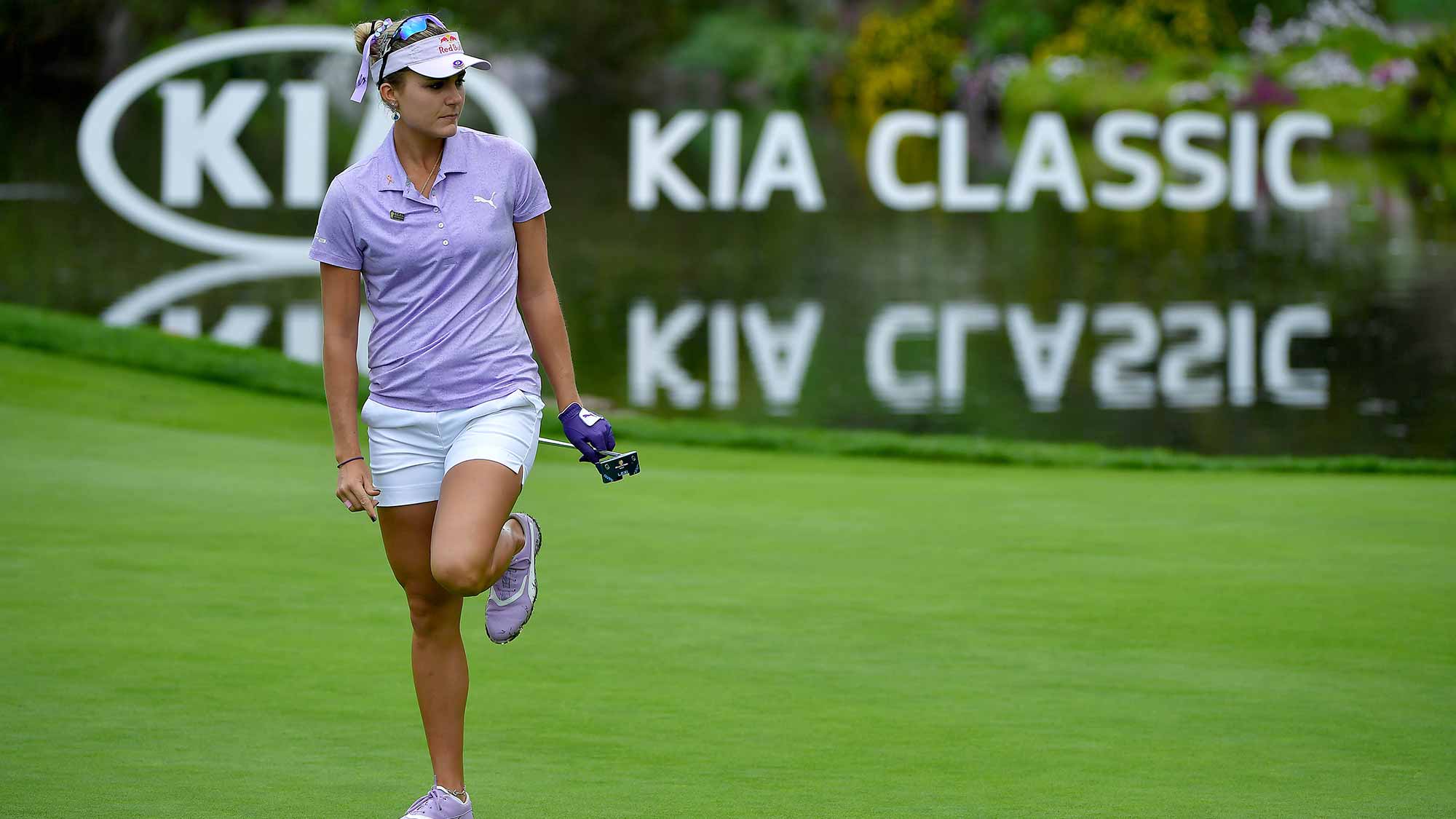 So, You're Saying There's A Chance?
Lexi Thompson has an opportunity reach number one in the world this weekend at the Kia Classic. She enters the weekend at Even par, 13-strokes back of leader Cristie Kerr. But if Thompson can make a sizeable move over the next two days, a finish of ninth or better could put her at the top of the Rolex Rankings for the first time in her career.
But Thompson would need some help.
In addition to Thompson finishing ninth or better, So Yeon Ryu would need to finish second or worse. Thompson's ascent also hinges on Shanshan Feng's result this week. For example, if Thompson finished ninth, Feng would have to finish 65th in order to reach No. 1 in the rankings.
Trending on Social