Nasa Hataoka entered the final round of the Walmart NW Arkansas Championship in a share of the lead and just two and three shots clear of some of the biggest names in the game. Minjee Lee shared the lead, Lexi Thompson was two back and Ariya Jutanugarn was just three back.
"I was focusing on my game for the entire 18 and I'm so happy to win," said Hataoka. "I played with Lexi and all the big names and that was big for me and winning this tournament was huge for me."
Hataoka made four birdies in a near flawless front nine to build a five stroke lead and cruised to her first career win with a 8-under, 63 on Sunday and a three-day score of 21-under. The front nine was highlighted by a chip in on the par-3 third from just off the front of the green.
The 19 year old showed the poise and skill of someone ready to join the elites. With her pursuers trying to catch up, Hataoka made a critical birdie on hole 12 to maintain a five shot lead and then sealed the tournament with a really impressive par save on 13. Hataoka went in the hazard off the tee after her ball bounced down a cart path and had to take a drop and hit a perfect iron shot to 8 feet and drilled the putt for par.
Hataoka cashed in finishing birdies at 15, 17 and 18 to break the tournament scoring record, which was previously 18-under held by So Yeon Ryu from 2017.
Hataoka went the final 40 holes of the tournament without a bogey and made just one over the 54 holes.
She is the 14th player from Japan to win on the LPGA.
Austin Ernst finished second at 15-under while six players tied for third at 13-under including Thompson and Lee, who were paired with Hataoka.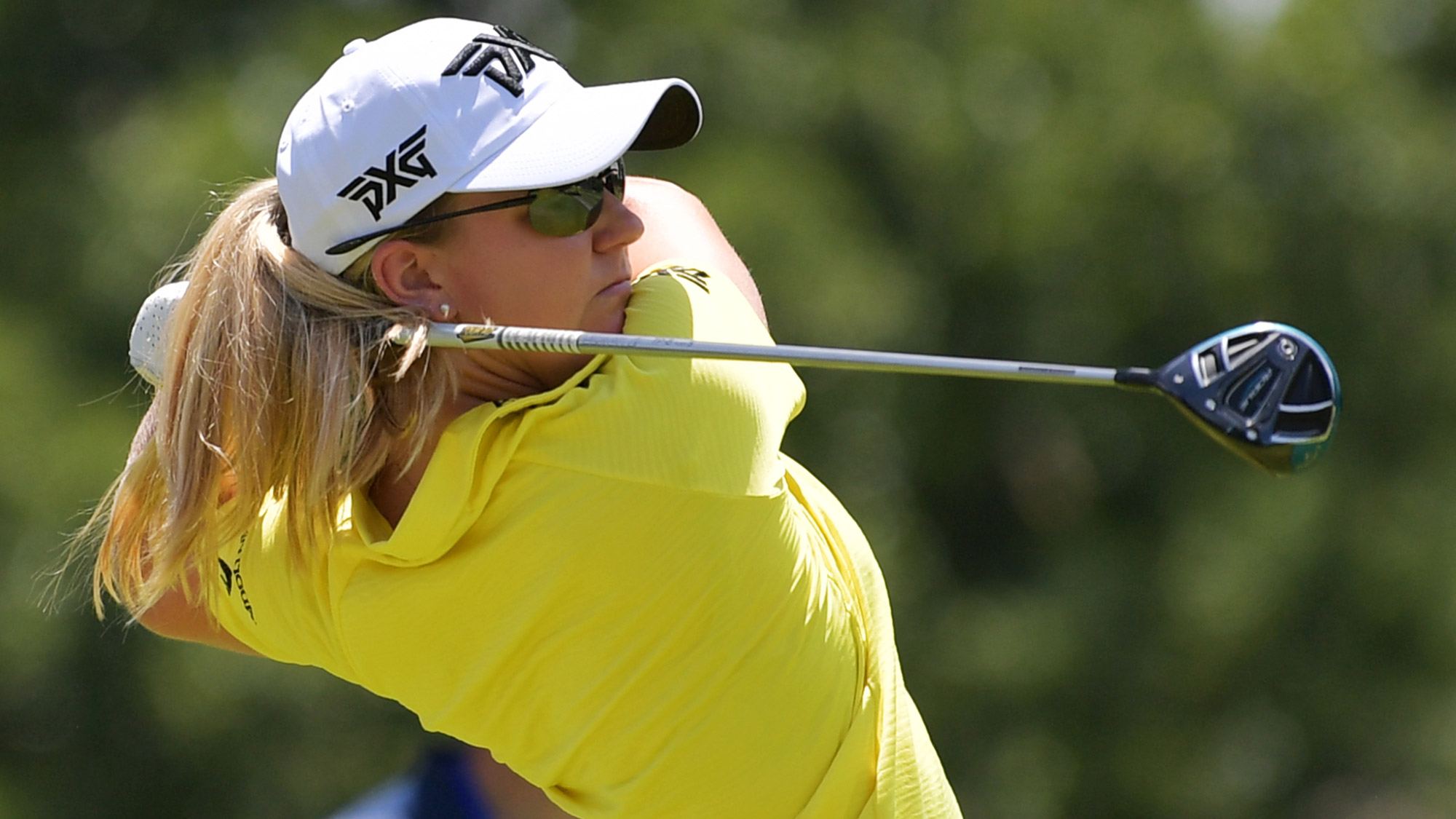 Austin Ernst Captures Fourth Runner-Up Finish
Austin Ernst made six birdies over her final 12 holes to post a 6-under, 65 on Sunday to climb from a tie for sixth to second place at 15-under. It is the fourth runner-up finish of her career.
"It was really solid," said Ernst. "I didn't miss many greens, didn't miss many fairways, and with how soft it is, you can kind of attack."
Ernst appears to be trending in the right direction heading into the third major of the year. She had her only other top ten three starts ago at the LPGA Kingsmill Championship when she finished sixth.
"Early in the year I wasn't far off from having a few more top-10s, it was really just kind of a couple sloppy rounds here and there where I didn't get a lot out of them," explained Ernst about having just one top 10 entering the week. "I got a lot out (of my game) overall and it's nice to be back in the mix. It's nice to see the progress and feel like everything is coming around, especially coming into next week."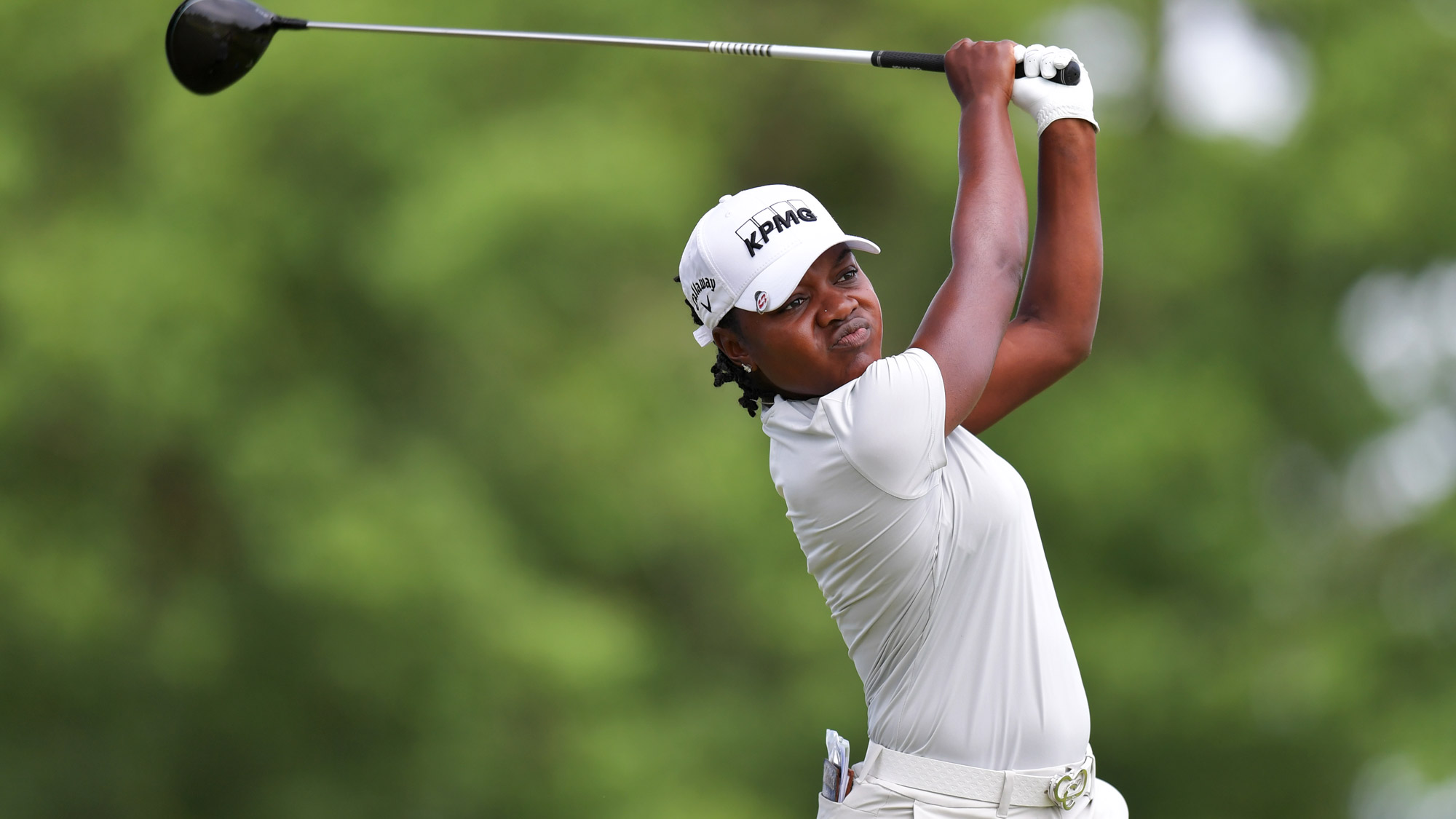 Stackhouse Earns Second Top 10 of Year
Mariah Stackhouse continues to showcase the form that saw her win 96 times as an amateur and help Stanford win the national championship in college. Stackhouse finished in a tie for seventh two weeks at the ShopRite LPGA Classic and turned in a final round 3-under, 68 to finish T9 at the Walmart NW Arkansas Championship.
"It was a good round," said Steakhouse. "It was 3 under, no bogeys. I just hit a lot of greens, I couldn't get anything to go in, so I'm a little disappointed, but the bigger picture, I'm happy."
Stackhouse turned in a bogey-free round.
"I'm definitely getting more and more comfortable being under par and not just the last couple rounds, getting started, which I thought was a huge help," said Steakhouse. "I'm doing a great job of eliminating a lot of bogeys, so I think that's showing up on the scorecard, too. The number of bogeys I'm having in a tournament is decreasing pretty much weekly, which is a good thing. I'm happy."
Stackhouse now has six top 30 finishes this year. She had just two last year.
Stackhouse will head to the Chicago area and take part in a skills competition on Monday with Phil Mickelson at Soldier Field before the KPMG Women's PGA Championship.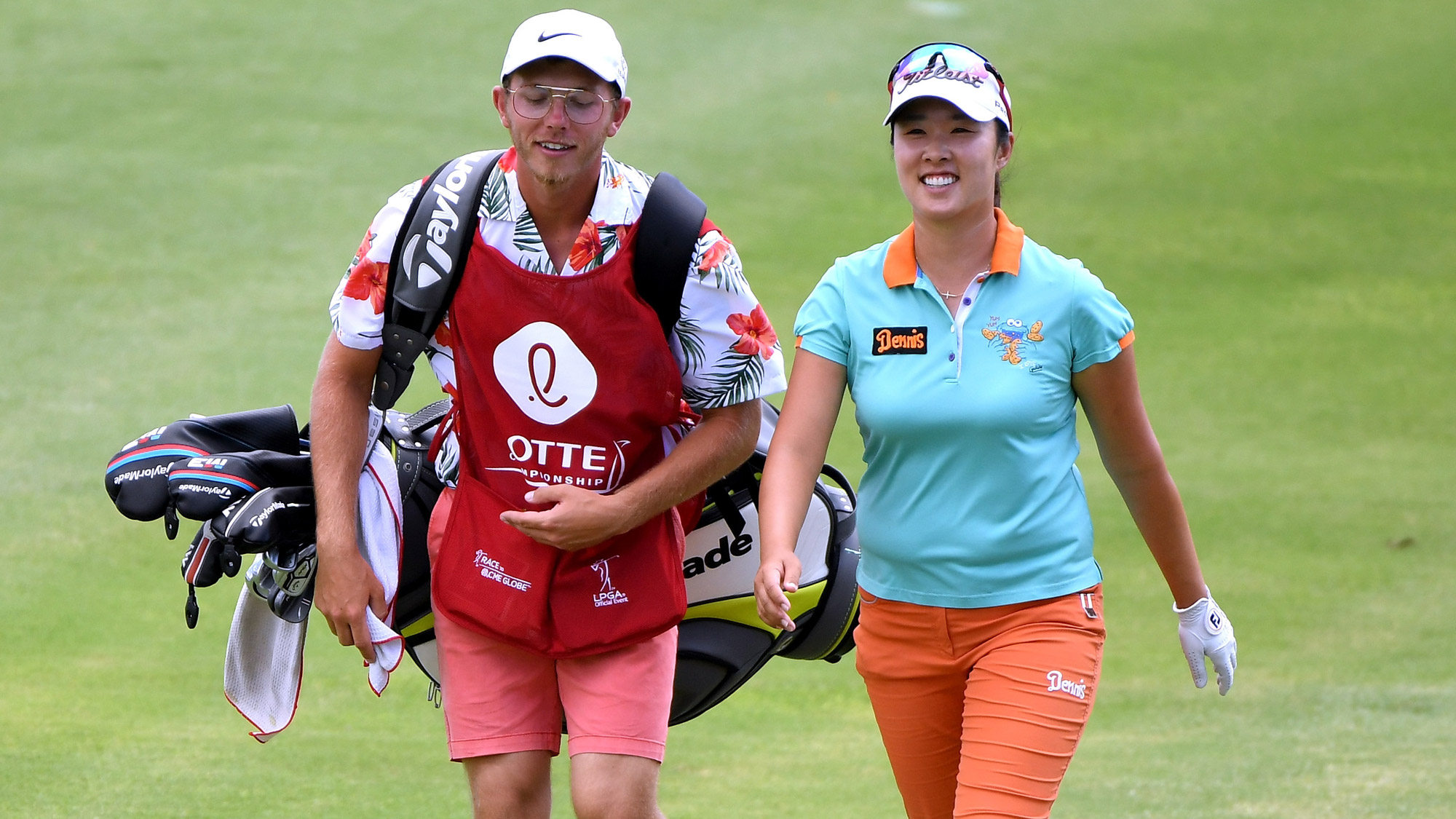 Haeji Kang Has Career Finish After 8-Under Sunday
Haeji Kang, No. 219 in the world, generally flies under the radar because of the all the dominant players from Korea on the LPGA. She shined bright on Sunday with an 8-under, 63, tied for the low round of the week, to finish T9.
Kang started with three good par saves including a 40-foot putt for par and then reeled off four birdies over the next five holes. She made four more birdies on the back including back-to-back to finish.
"Once the first long putt went in, I kind of felt really confident and I could trust myself because that was kind of my issue the first two days here," explained Kang. "I was leaving everything short. So once I got it in I could trust it."
Kang recorded her 13th career top 10 finish and first this season.
Trending on Social