Like anyone else, we like hearing nice things about our organization but especially love hearing about our membership and the positive influences they have on others. Recently a fan shared their experiences after attending the 2018 LPGA Volvik Championship.
Troy had this to share with LPGA.com:
Dear LPGA Tour,
The purpose of this feedback is to recognize the outstanding experience of a LPGA Tour event and highlight the wonderful culture and emphasis of fan interaction the LPGA Tour has established.
My five year old daughter, Jenna-Rae, and I attended the Sunday round of the LPGA Volvik Championship in Ann Arbor, MI. It was her first LPGA tour event and will be an experience my daughter, a fledgling golfer will never forget.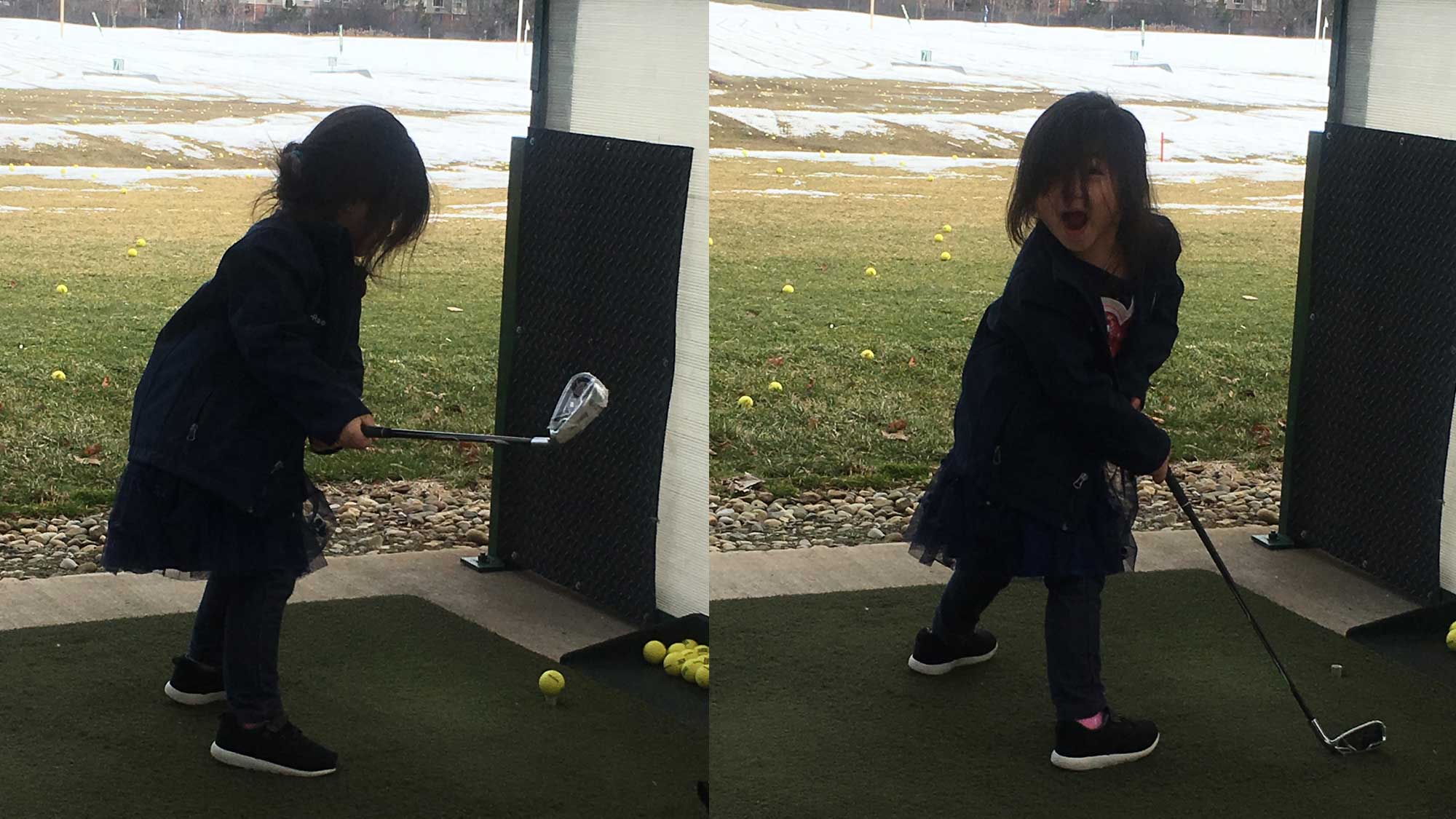 She enjoyed walking around the grounds, visiting the sponsor tents and exploring the clubhouse and merchandise tent. We watched the practice areas, sat in the stands on the first tee and watched numerous groups tee off on #10. She also socialized with the friendly club employees and several tournament volunteers.
Most importantly, Jenna-Rae was able to meet and interact with many of the LPGA tour players. She was enchanted talking with the players (many of them complimented her on her black and rainbow stripe sun hat), getting their autographs, and meeting these golfers "who can hit the ball sooo far!!!" I really want to thank the following players for growing my daughter's love for golf/LPGA, enhancing a wonderful father-daughter day outing and making the Volvik Championship an experience she never forgets (and increasing her passion to see more LPGA events)!
Robyn Ree
Mina Harigae
Wichanee Meechai
Julieta Granada
Dani Holmqvist
Amy Olson
Brittany Marchand
Dori Carter
Morgan Pressel
Brittany Altomare
Perrine Delacour
Annie Park
Haeji Kang
Min Lee
Brittany Lincicome
Jessica Korda
The above players have gained a new fan for life and will be on her list of favorite players to watch and cheer. If possible, please let these golfers know the special, positive impact that their brief greeting/interaction had on a little girl!
Special thanks to the LPGA for creating the best fan experience of any professional sport and where the golfers/athletes add a real human touch to the events.
With highest regards,
Troy and Jenna-Rae Hokenson