PONTE VEDRA BEACH, Fla. – Take a ride in a blimp above TPC Sawgrass? Hit a shot to the famous island green? Walk inside the ropes with Rickie Fowler? Check. Check. Check.
Pernilla Lindberg and Sandra Gal checked quite a few items off their bucket lists at TPC Sawgrass, the site of this week's PLAYERS Championship on the PGA Tour. Lindberg and Gal, along with Chella Choi who visited Tuesday, enjoyed the full VIP treatment of two days at the Tournament.
Tuesday, Lindberg kicked-off the trip with a visit to Rickie Fowler's press conference. Both were former players at Oklahoma State University. Their time at OSU overlapped during a two-year period and they have continued to support each other throughout their professional careers. He gave the major champion a shout-out during his press conference, surprising members of the media who were unaware Lindberg was in attendance. She also walked inside the ropes with Fowler later Tuesday afternoon.
"This was perfect getting to walk 16, 17 and 18 with Rickie," Lindberg said.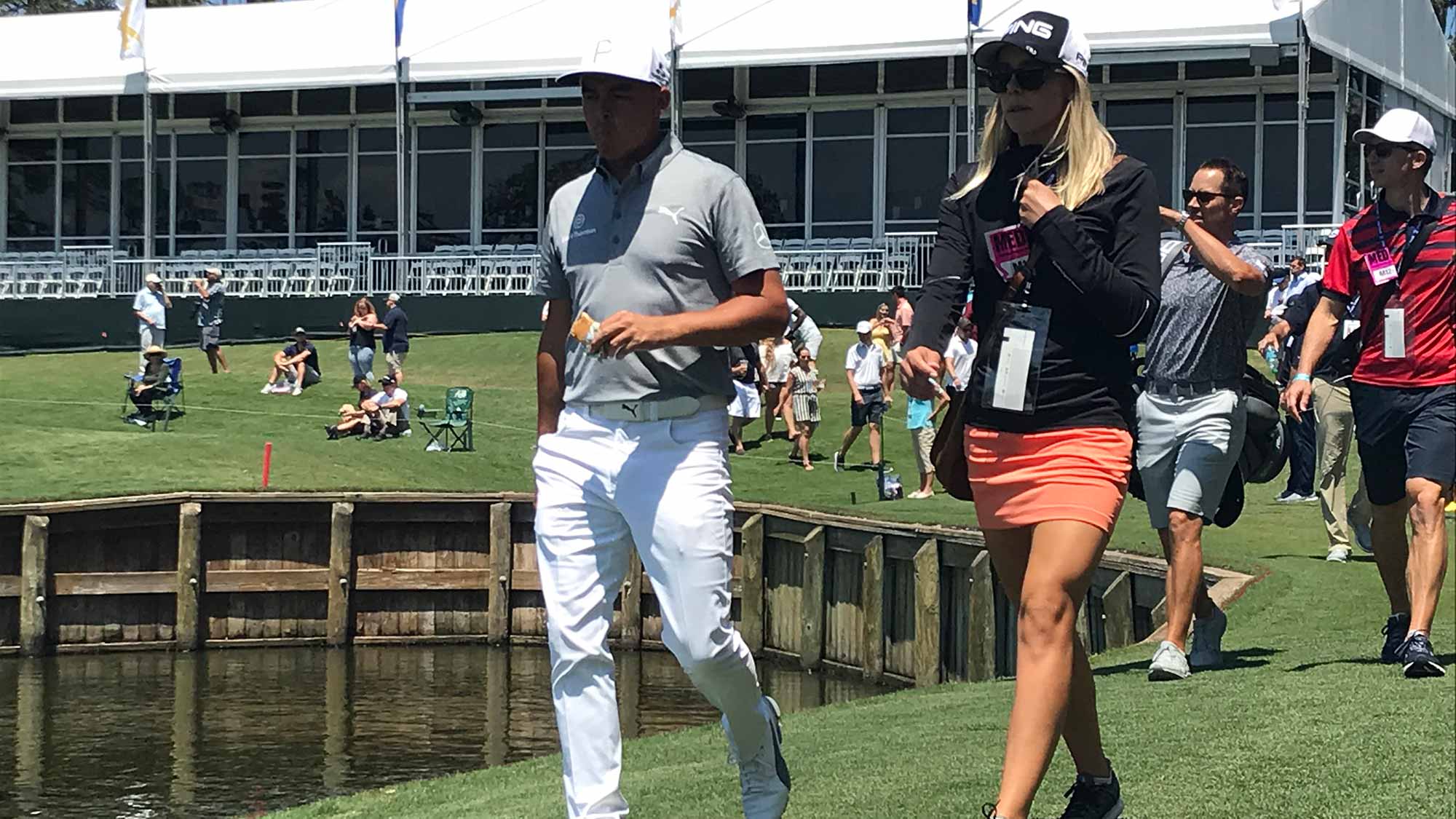 Lindberg also played at OSU during the same time as Kevin Tway, who is making his first appearance at THE PLAYERS this week. Lindberg interviewed him during the first-timers meet and greet on Wednesday. She has a future in broadcasting if she wants it. Her interview flowed effortlessly, and she transitioned naturally between questions as she quizzed the first-timer on a variety of topics. Lindberg challenged another first-timer, Austin Cook, to a chipping a contest. The pair had never met before, but Cook immediately recognized the major champion, who defeated Inbee Park in a playoff for her first win at the ANA Inspiration.
"How many playoff holes? Three?" Cook asked as Lindberg reminded him it was eight. "Eight? Oh god! And you had to sleep on it! That's awesome."
Pros weren't the only ones still in awe over Lindberg's incredible victory. Four young girls, members of The First Tee of North Florida, giggled and covered their mouths in awe at the opportunity to get to chat and snap a picture with Lindberg.
"When I saw her face, it was giving me chills," Lindberg said, still adjusting to her new reality of life as a major champ.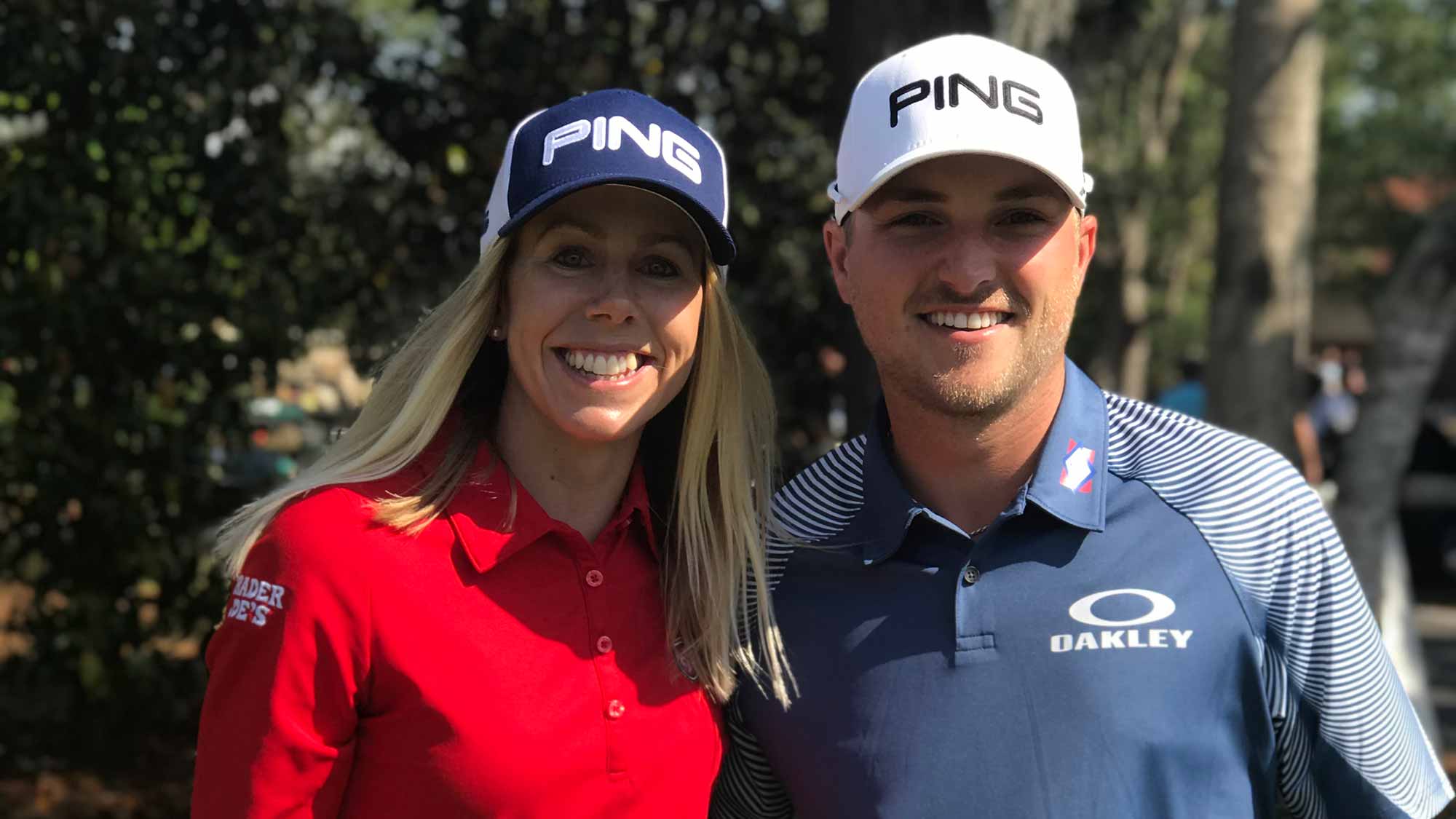 While Lindberg was meeting with that group of young fans, Gal was flying high overhead. She woke up early to hop on THE PLAYERS blimp at 7:30 a.m. Wednesday. She took an hour-long trip that brought her over the TPC course and down the Atlantic coast, where she saw a dolphin swimming below.
"The blimp was cooler than I expected," Gal said afterwards.
But Gal's trip to Ponte Vedra Beach wasn't all pleasure. Tuesday evening, she worked in a bit of business, as well. The 2008 rookie recently began working with instructor Cameron McCormick. Thursday afternoon, the pair connected at the nearby Sawgrass Country Club for their fourth lesson together. Gal says she's switched from right to left hand low when putting. They're also working on firming up her grip pressure.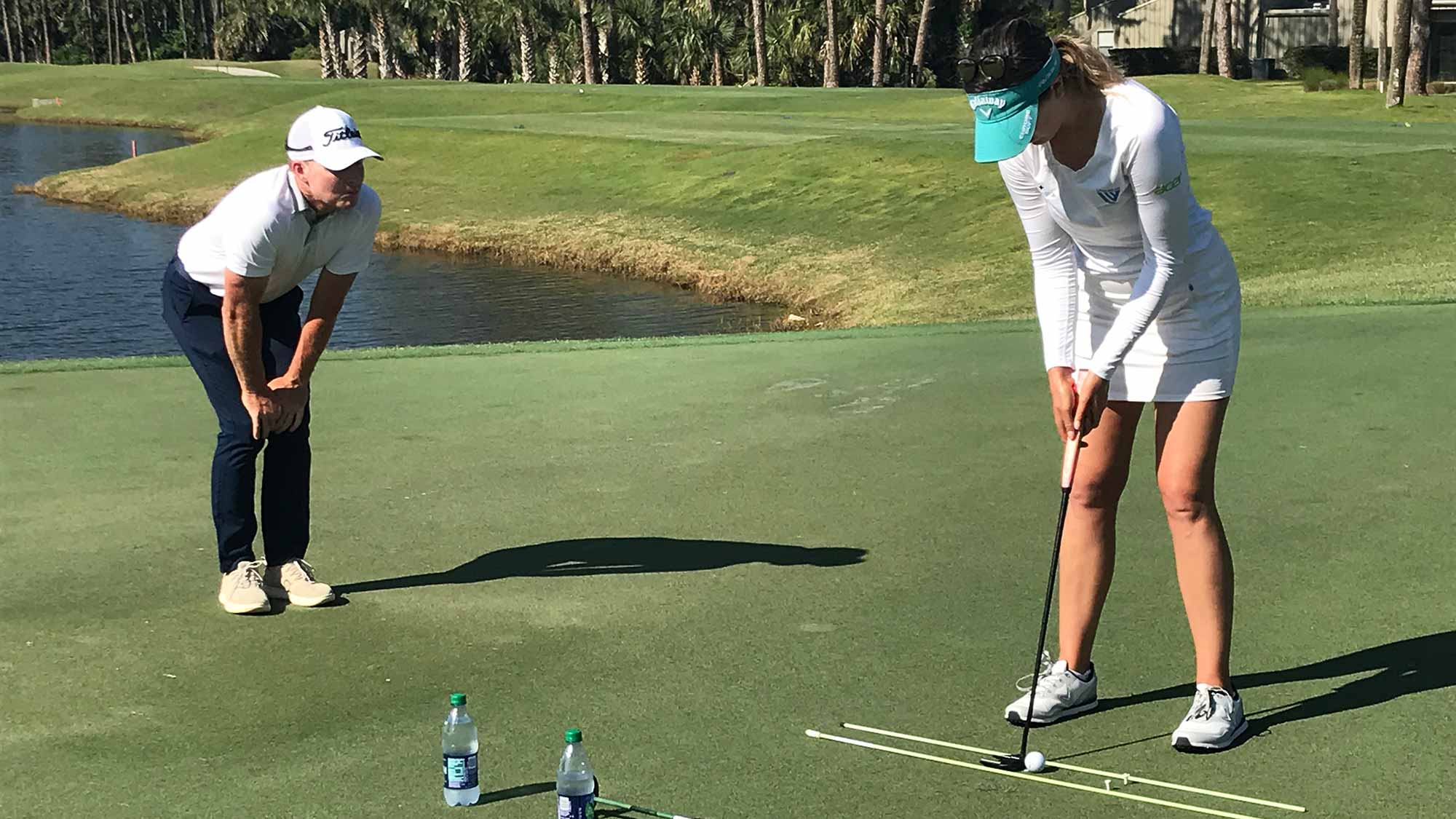 Back at the course Wednesday, Gal recorded a podcast interview and connected with Tony Finau, a long-time friend from her junior golf days. Along with his wife and four children, Finau gave Gal a lift to the course. Wednesday was Gal's birthday, and the Tour gave her a chocolate replica of THE PLAYERS trophy, which is on display in front of the clubhouse.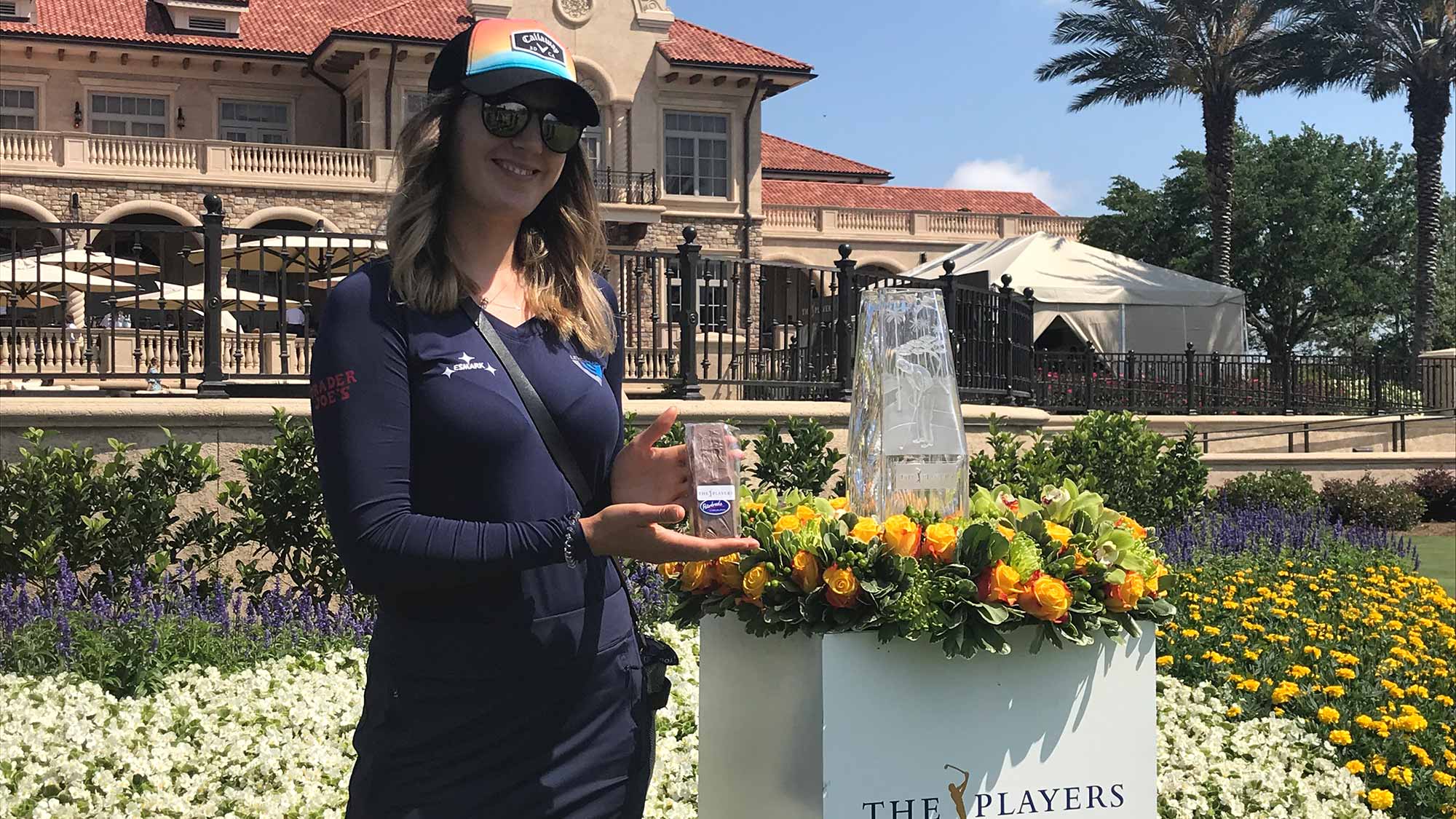 Wednesday, Lindberg kept busy after her first-timer interviews. She caught up with fellow Swedes Alex Noren, who attended the same high school as Lindberg, and Henrik Stenson. Lindberg and her caddy-fiancé, Daniel, walked inside the ropes on the back nine with Stenson and Daniel stepped in to carry the bag a few holes.
One of the fun traditions at THE PLAYERS happens on Wednesday. The annual caddy competition takes place at the par 3, 17th hole, where loopers get a chance to hit the island green. Lindberg took her own shot at the hole, hitting Stenson's 8-iron.
"I did land on grass, but it didn't stay on grass," Lindberg said afterwards about finding the water. "His clubs are quite a bit longer and heavier than mine. At least I have an excuse!"
If the result had been a little better, Lindberg says that likely would have been the highlight of the trip. Instead, it was her experience walking and talking with her fellow pros that she'll remember most.
"I really loved those moments just walking inside the ropes with the guys," said Lindberg.