While 'The Most Interesting Man in the World' is a fictitious character who underpins an advertising campaign for a brand of beer, Shanshan Feng is very real - an ultra-talented golfer from China who, in the opinion of many, could very well be 'The Most Interesting Player on the LPGA Tour'.
Fluent in English and always on the lookout for a good laugh, Feng is the reigning World No. 1 in the Rolex Rankings who just happens to love wearing cow-print pants and various other items of bright colored clothing when she is competing in tournaments. A nine-times winner on the LPGA Tour, Feng is also that rare top-level athlete - someone who practices as little as possible and would much prefer to be savoring a good meal, going shopping or enjoying the company of her friends.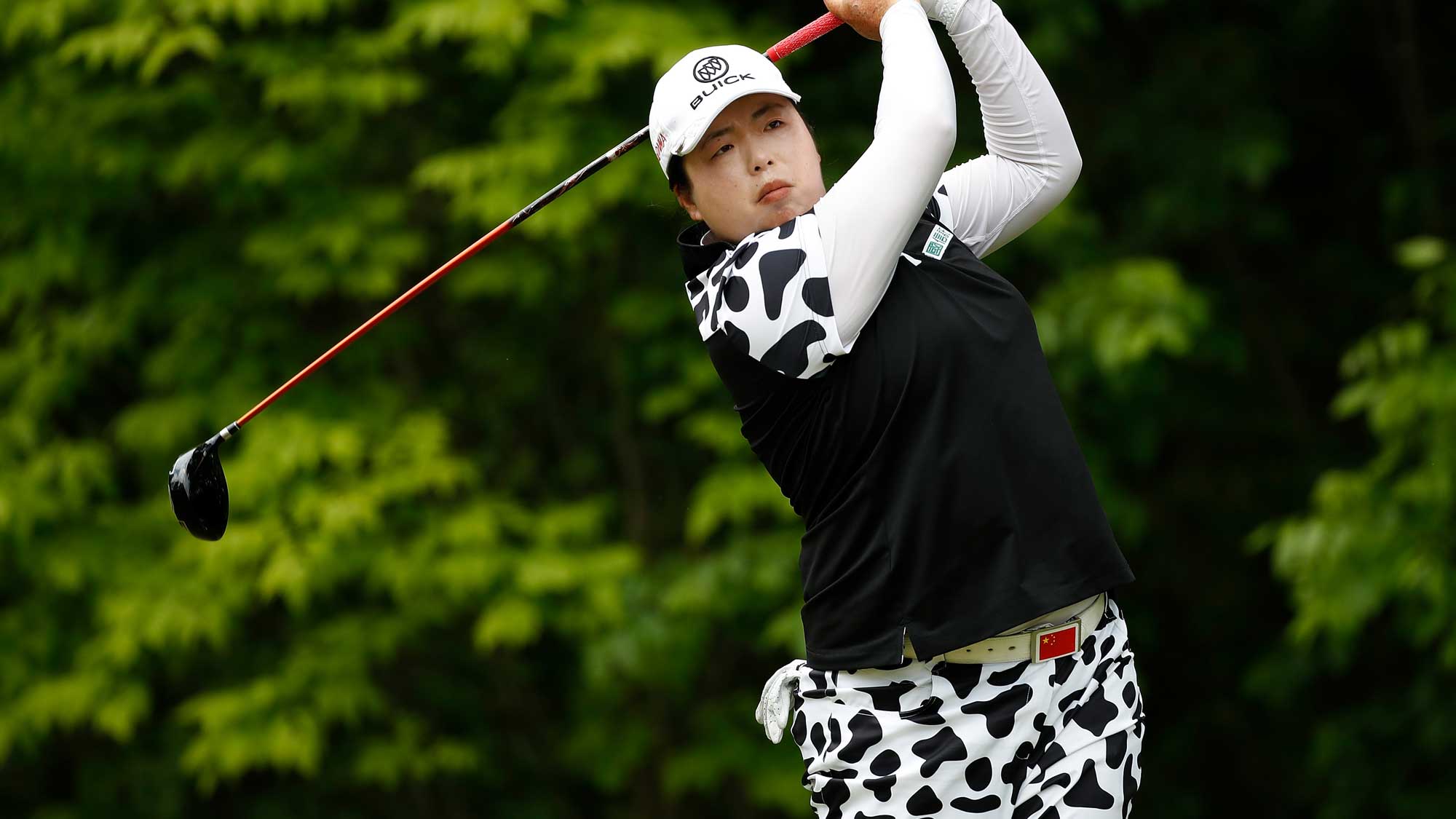 Renowned swing coach Gary Gilchrist, who has worked with Feng for more than a decade, has described her as "the Laura Davies of Chinese golf" - a trailblazer in her homeland who has a burning desire to give back as much as she can through the game of golf. Gilchrist has long admired Feng's mental toughness, her quick wit and her total comfort inside her own skin.
"Some players love to hit thousands of balls so as a coach you can do more with them on their technique," Gilchrist told LPGA.com. "With Shanshan, she hates to hit thousands of balls. She would rather go and hit 50 balls exactly the way she wants to, and hit every single one like she does in competition.
"She is more into quality versus quantity but also she is a person who has a high golfing IQ. What I mean by that, she understands that the key to this game is more about preparation and mental toughness than anything else."
Feng first met Gilchrist as a junior when she visited his golf academy and the two were introduced by mutual friends.
"Gary was famous when I first met him and I was nobody, but he saw my potential so he really helped me," said Feng, a bronze medalist at the 2016 Olympic Games. "He went to Q-School with me (December 2007) and then I qualified (for the LPGA Tour­). I've been with him for 11 years now."
Feng started playing golf at the age of 10 and credits her father, Feng Xiong, and Gilchrist as the two people who have been the biggest influences on her career.
"I like the way Gary teaches," said Feng. "It's like based on your own body condition, your body type. If I'm not a powerful hitter, then he won't try to change me into a powerful hitter. He just changes small things based on your own habits, your own style. He's really, really positive and a really happy person. That's how I am too, so we get along really, really well - on and off the course."
Gilchrist, who remarkably coached three players who were ranked No. 1 during 2017 (Feng, Lydia Ko and Ariya Jutanugarn), has vivid memories of the Chinese prodigy since that first meeting.
"From day one, she had that mental toughness in her," he recalled. "She came over and she didn't play in many junior golf tournaments or amateur tournaments, she was already 17 years old. But when she went out and played, she would shoot 68 and other girls would shoot 78 to 88. With her, there was a whole different mind-set and quality of player.
"Right from the beginning, if she made a mistake, she would put it behind her. With a lot of the Asian players, when they first come out, they don't really understand that this is a really tough game ... it has a process and it takes time. But Shanshan is committed to that, and she is committed to playing worldwide, and that has made her a world-class golfer. What I also love about her is she gives back to the game and she is a fun person to be around."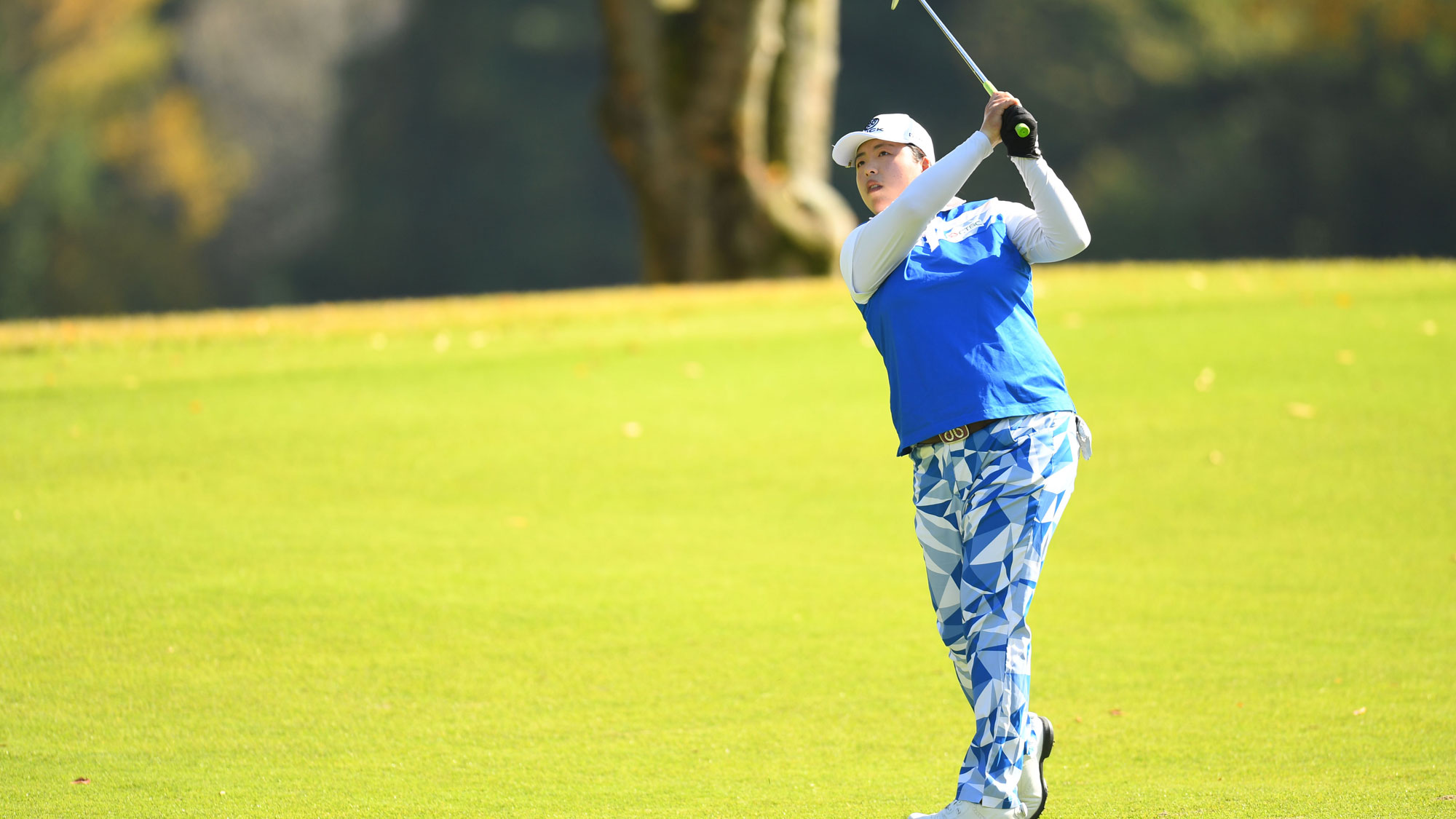 NICKNAMED 'JENNY MONEY'
Feng nicknamed herself "Jenny Money" at the 2016 UL International Crown to distinguish herself from a 'Jennifer', her compatriot Jing Yan, and she readily admits that her fellow Tour players would probably describe her as "funny and silly". She loves watching soap operas, playing computer games and performing karaoke, and she tries to stand out on the golf course as much as possible with her colorful clothing.
"For me, her clothing says everything," Gilchrist smiled when asked about Feng's brand of wit. "Another fun thing is that after every round, when everybody else goes to hit balls, she is asking us where we are going to eat. She really enjoys life outside of golf. She will go shopping and buy 10 handbags, and probably gives most of them away to her friends and family. She is a very giving person. She's a great personality, and has become a golfing mother to the Chinese. She wants to give back, help them grow in their games."
Feng became the first Chinese golfer, male or female, to get to World No. 1. For Gilchrist, her biggest challenge has always been around the greens.
"When she chips and putts well, she wins," he said. "When we first went to China for the first big tournament at Reignwood (the 2013 Reignwood LPGA Classic), she hit that shot right and thought she hit it in the water but it bounced up and hit the flag and finished to two feet and she made the eagle putt to win.
"The next year, she putted so poorly there and her mother and her dad said to me, 'You need to help her with her putting.' And I said, 'You know what, she has her own way of doing things. At times, she is going to take it (her putter) more out and block.' Her parents were a little disappointed in her but then she went to Malaysia and won (the 2014 Sime Darby LPGA Malaysia).
"It's all about mental toughness," said Gilchrist. "When things don't go your way, how do you change your attitude and outlook to come back even stronger? The difference with some of the girls who are good or even great is that some allow certain incidents on the course to affect their confidence and self-image. But with Shanshan she has always learned from it, grown from it and become stronger."