In Gee Chun's lasting legacy in southeastern Pennsylvania won't be the lengthy birdies she rolled in on 15 and 16 at the 2015 U.S. Women's Open. It won't be the pinpoint tee shot she hit on the par 3, 17th hole to 6-feet. It won't be the sparkling smile that illuminated the 18th green when she hoisted the trophy.
Her remarkable birdie run down the stretch to win at Lancaster Country Club and the outpouring of support from the community has led to something far more impactful.
A foundation.
In May, In Gee Chun returned to Lancaster to celebrate the launch of the In Gee Chun Educational Foundation. She made an initial $10,000 donation and an estimated $55,000 was raised over the course of a two-day pro-am at the Club.
"Education is very important to me and I would like to help others reach their goals," said Chun. "Winning the U.S. Women's Open in Lancaster gave me the opportunity to play on the LPGA and make one of my dreams come true."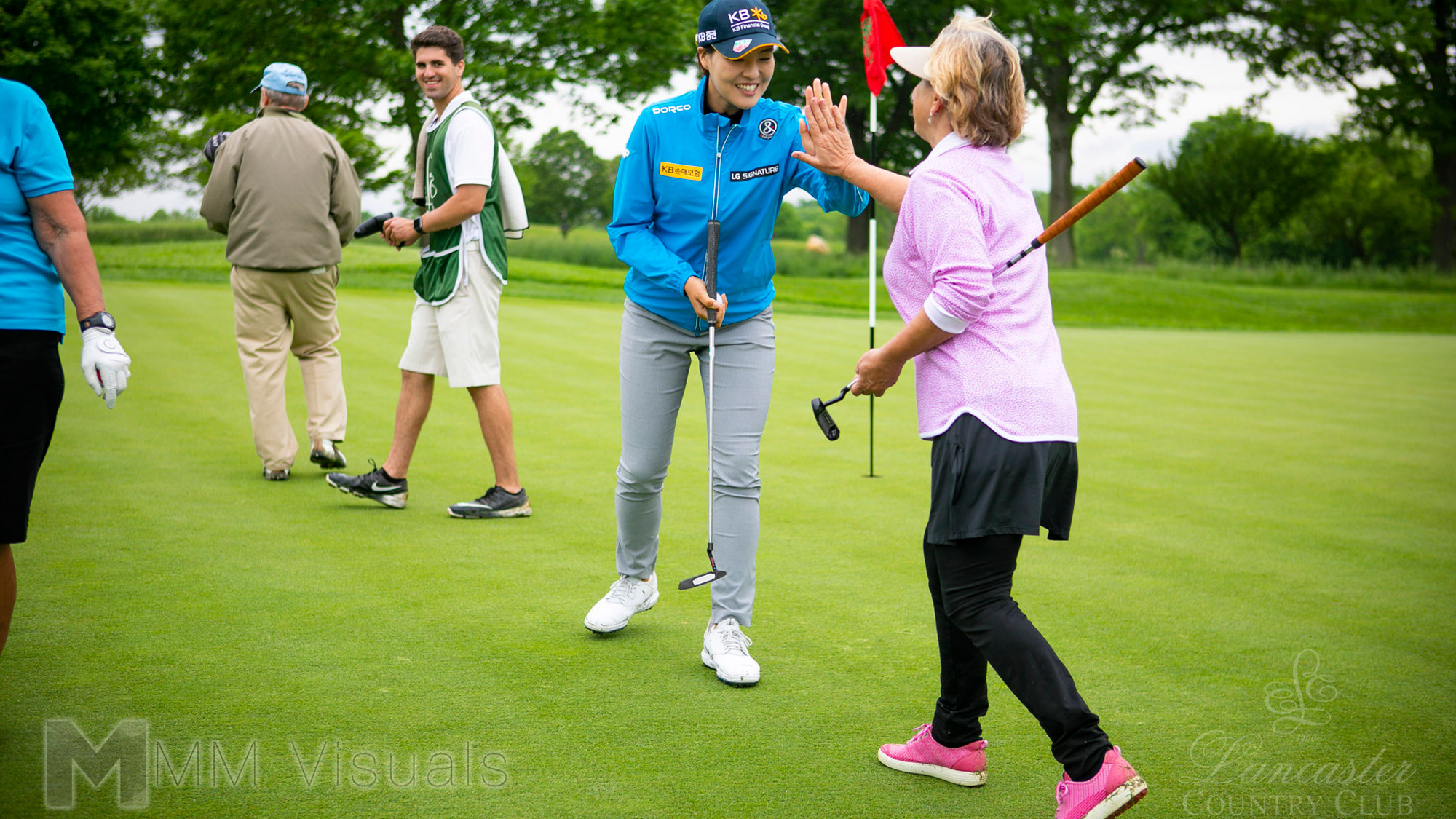 Chun's desire to help kids stems from her childhood. She grew up in a rural community in Korea and had very hard working parents. The family wasn't well off by any means.
Her father, Jong Jin, lost his small business while her mom, Eun Hee, lost her job running a restaurant. It made the family's financial situation tricky.
In Korea, Chun, who enjoyed success on the KLPGA before coming to the LPGA, started a similar program to her foundation. Her charity helps fund student projects at Korea University and also provides scholarships.
All the money from her newly created foundation will go directly towards the educational needs of students in the Lancaster community.
"I embraced the community in Lancaster when I won the U.S. Women's Open and they embraced me," said Chun. "As long as I can, I will continue to contribute to the Lancaster community and it's future."
Pretty remarkable that a town of seven square miles and under 60,000 people, tucked into the corner of the Pennsylvania, some 80 miles from the big city of Philadelphia, made such an impression on a player from South Korea.
It did and now kids will benefit for generations to come.