PNC is proud to partner with the Ladies Professional Golf Association to celebrate family and recognize players for their achievements. The year-long campaigns featuring #PNCCelebrateFamily and #PNCAchiever will also include a series of events bringing female leaders and influencers together with LPGA leadership. PNC and the LPGA share common values that reflect a deep appreciation for family and a continuous pursuit of personal accomplishment.
LPGA veteran Kris Tamulis remembers what it's like to be a rookie and how lost she felt in 2005 during her first year on tour.
She had played college golf at Florida State and competed on what is now the Epson Tour, so she knew how to play the game -- but it was the rest of everything else she encountered that first year that made her head spin with a million questions.
Fortunately for Tamulis, the LPGA offered its "Big Sister Program" at that time, in which one veteran player was assigned to one rookie player to offer guidance. Her "Big Sister," Moira Dunn-Bohls, was right there to answer questions and supply advice, which Tamulis said was needed.
"I didn't know anybody on the LPGA Tour and I didn't know anything about caddies, places to stay, the golf courses we played, or the airports we should fly into," said Tamulis, winner of the 2015 Yokohama Tire LPGA Classic.
"I definitely utilized my "Big Sister" when it came to the mundane details of being an LPGA player," added Tamulis. "I'm sure I would have made a lot more mistakes if I had not turned to her, plus we became really good friends."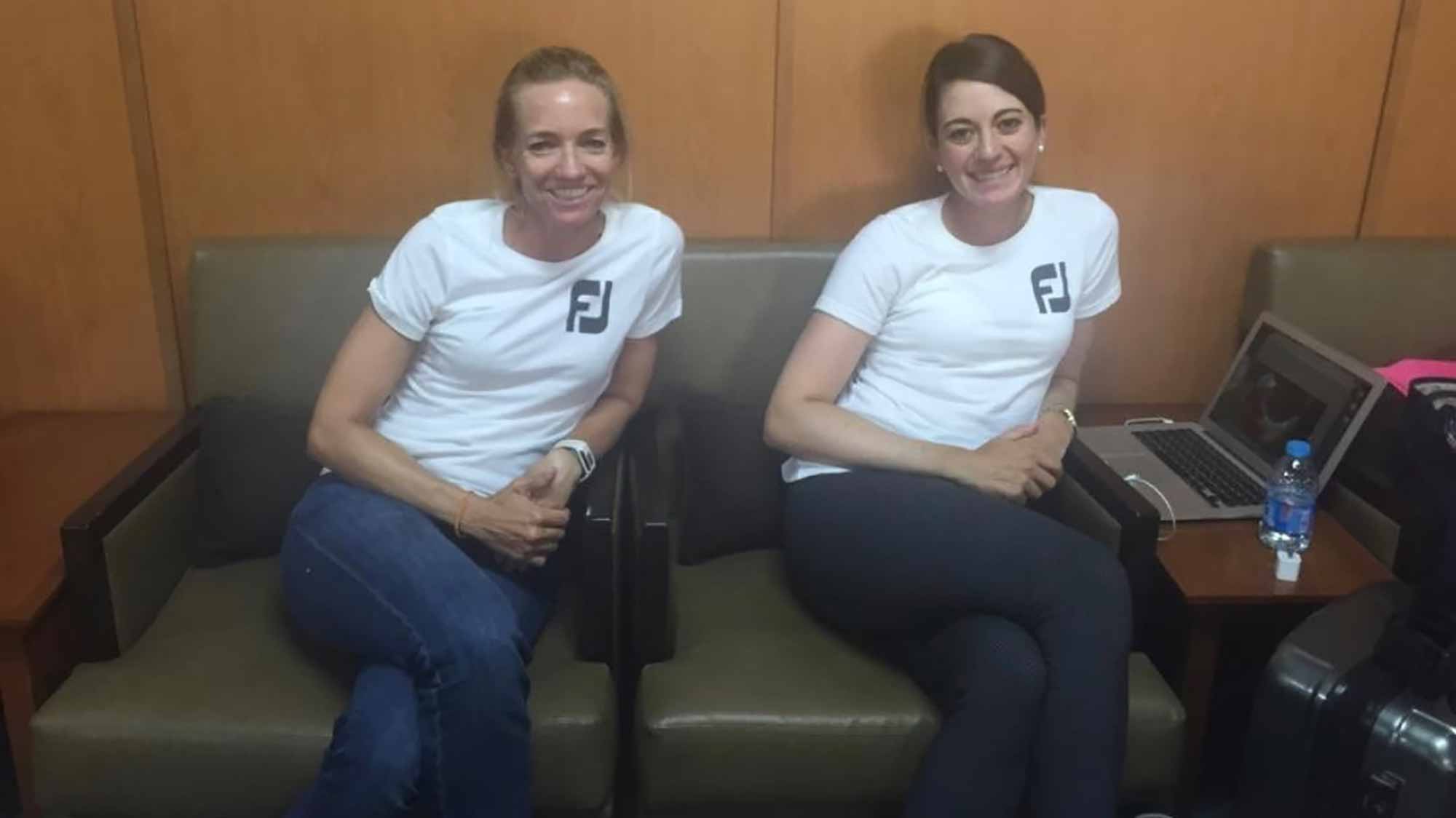 Because of that experience and how it benefitted her, Tamulis also became a "Big Sister" in the LPGA's program. And when the LPGA implemented its new PODS program three years ago, Tamulis raised her hand to help mentor her own group of LPGA rookies.
The program, named PODS because it brings together Peer partners (LPGA rookies), Onsite partners (current LPGA players), Distance partners (LPGA alums) and an LPGA staff member, replaced the former "Big Sister" program. Now, one current player may lead a POD of three to four rookies, along with the other program partners.
"Our current mentoring program gives rookies multiple people to go to when they have questions, as opposed to only one active LPGA member," said Ali Kicklighter, senior manager of player development at the LPGA. "We just want to give them a comfort zone."
The PODS program was established to help multiple rookies bond together under the guidance of an experienced player, but the addition of LPGA alums and LPGA staff members also has given rookies a chance to seek out answers to questions they might feel uncomfortable asking a fellow competitor.
"They can talk to the Distance partners [LPGA alums] if they have a question about competition or they can talk to a Staff partner [LPGA employee] about what to expect week to week," added Kicklighter.
PODS partners often attend LPGA pro-am parties together or meet up for dinner. Sometimes they play practice rounds together, share housing or sit down together in the player dining area. Some go bowling or play tennis.
"I once saw an on-site Player partner giving a putting lesson to one of the rookies," Kicklighter said. "We see our rookies playing better and better each year, so the program seems to help make the transition to the LPGA easier for many of them – even benefitting them on the performance side."
Most of all, the PODS program helps offer friendship to young players – many of whom are far from home and their families. Players are often grouped into PODS that include multiple players who speak the same language or share the same culture to help with the transition to the tour.
"It can be like an extended family and it's supposed to help everyone feel comfortable within their circle," added Kicklighter. "It not only helps the player succeed on the golf course, but off the course, as well."
The PODS program was in place in 2014 when Kim Kaufman was an LPGA Tour rookie. Kaufman had played college golf at Texas Tech and was a two-time winner on the Epson Tour, so she knew how to successfully compete.
But Kaufman arrived with the usual plethora of rookie questions, such as: "What do I pay my caddie? Where and when should I book my travel? Where should I stay during the different tournaments?"
And her POD mentor, Tamulis, was ready and willing to help answer those and other questions for Kaufman.
"I think the PODS program is a total success, especially for the rookies if they want to use it," said Kaufman. "There's the playing part as a golfer, but then there's the living part."
"If you are traveling out here alone, it can get really lonely and it can affect your game," added Kaufman. "Just having a friend to go to dinner with helps emotionally."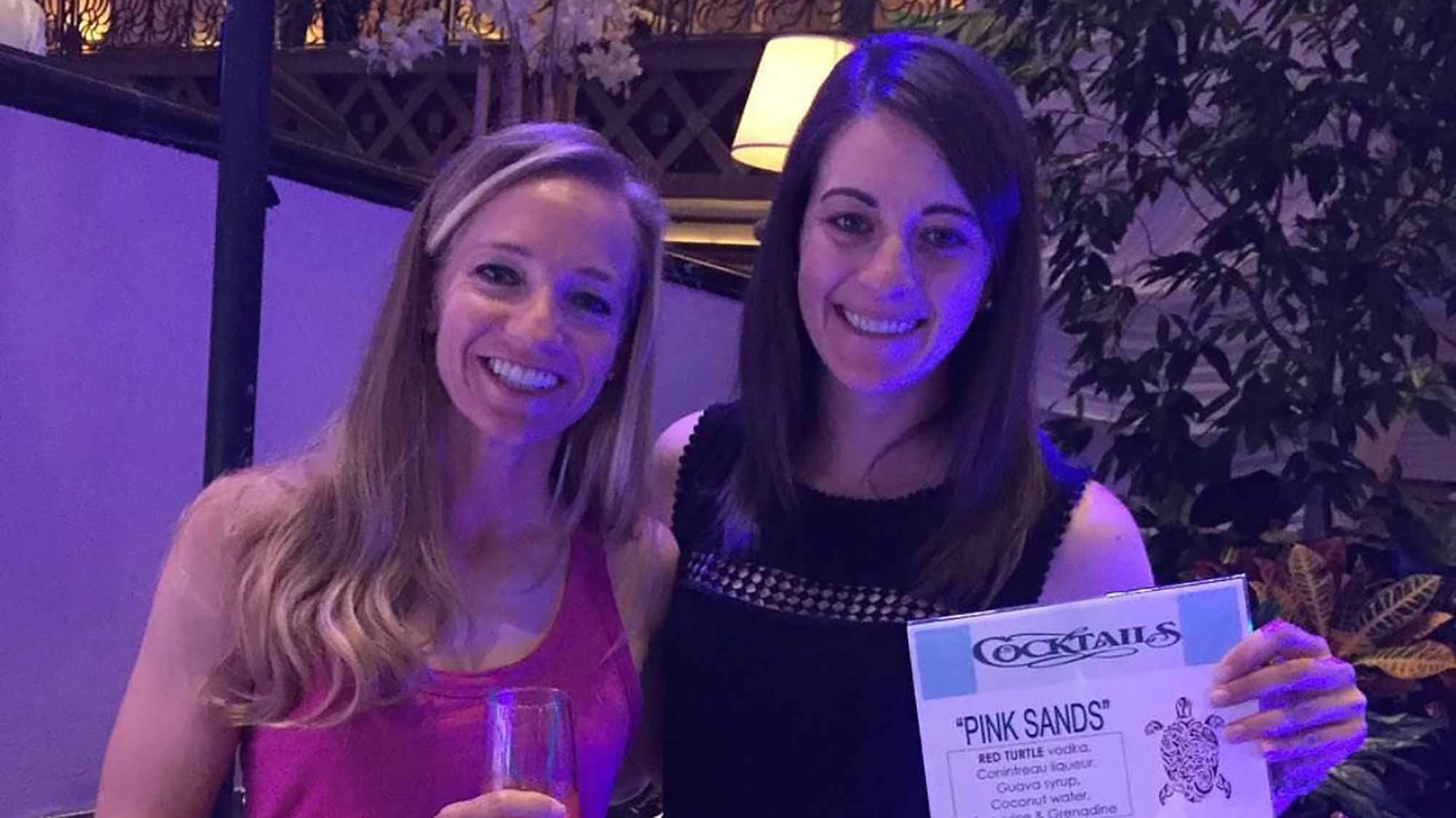 Just as her "Big Sister" had helped her, Tamulis invited Kaufman and her POD to all go together for their first pro-am party. That outing opened the door to questions and answers, as well as friendships.
"I will probably always be Kris's little rookie because that's the bond we'll always have, but we have become great friends since that first year," said Kaufman, whose career-best runner-up finish came at the 2015 Blue Bay LPGA.
And just as Tamulis wanted to follow in the footsteps of Dunn -- mentoring LPGA rookies -- Kaufman also offered her services to lead first-year players in the PODS program, which she has done since 2015.
Her line of communication is always open to the rookies, who ask many of the same questions she asked Tamulis four years ago. Travel, caddies and logistics are normal rookie concerns that Kaufman addresses.
"I'm not out there to help them play golf, but if I can help them save time, money and some headaches when it comes to the business of golf, I will," she said. "This part of the game is all new to them."
And in her fourth year of LPGA membership, Kaufman can rely on her own trials and travels to render advice.
"Experience is so valuable on the tour, so we're trying to pass some of that along in this program," she added. "Unless you have done things, there's just a lot you don't know."
Sometimes, rookies are hesitant to get involved in their PODS program, which Tamulis believes is a mistake. She has heard of rookies flying into the wrong airports for tournaments. She has encountered some players who are too shy to ask questions and some who thought they knew information only to make costly mistakes.
"I want them to call me when they have questions," said Tamulis. "I signed up to do it and I'm happy to help. I would rather have someone come to me with a question before they waste their time, money or a tournament being uncomfortable or getting the wrong information."
Tamulis also believes a true benefit of the LPGA's PODS program is it helps link players who spend the bulk of the year away from home. She also encourages rookies to travel on their own so they can make friendships outside of their own families. When young players travel with their parents, they are not always invited to dinners or functions with other players.
"I think you need someone to which you can turn to make it easier on the tour no matter what stage of your career you are in," added Tamulis. "It is really lonely and it can be a long season, especially if the golf isn't going the way you want it to be going. The PODS program has helped a lot of girls."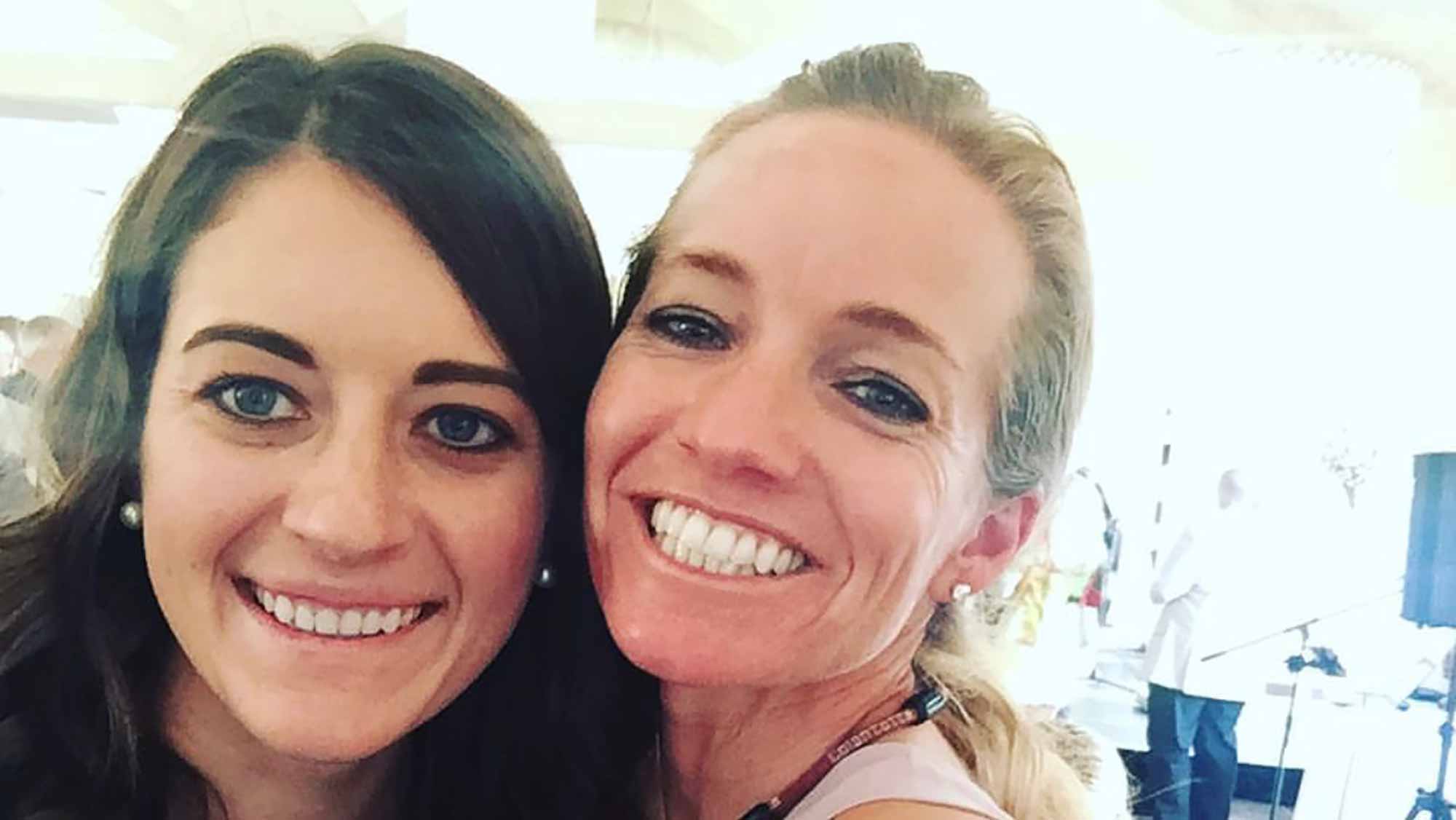 Tamulis and Kaufman rarely have a day when they don't text or speak, even when they are both off the road at their respective homes. The bond they made through the PODS program has been lasting. In fact, Tamulis notes that her closest friendships have been made during her 14 years on the LPGA Tour.
"We come from all over the world and from different backgrounds and environments, but what we have in common is our careers," she said. "No one knows how the ups and downs of professional golf impacts our lives more than another player, and as a tour veteran and my rookies' POD partner, I see it as my job to give them all the information they need to have a good experience and to create their own best LPGA life."
"After all," added Tamulis, "It's not just about the golf."