Mel Reid, a 6-time Ladies European Tour winner, has always been outspoken about growing the women's game. This past weekend at GolfSixes, she used her platform once again to advocate for more exposure for the women's game.
It might have been her most powerful message to date.
"Hopefully we shocked the men a little bit by beating them in a few matches," said Reid to the "On The Tee" podcast. "I've always been outspoken about equality, I have a lot of friends that play international rugby or cricket over here in the UK and I've seen the pay grade and how they get treated in comparison to the men and it is a little bit unacceptable."
As someone that turned professional at a young age and grew up on the Ladies European Tour, it's hard for Reid to watch the decline and realize that it won't be the same for young women coming up now.
"I think it's a shame for young girls turning pro now because the LET is a great platform to get to the LPGA, but it's just not the same as it was five years ago," said Reid. "There is nowhere near as much opportunity and that needs to change very quickly."
Reid and Ciganda performed admirably at GolfSixes advancing to the Knockout Stage and winning several holes against teams of men. Georgia Hall and Charley Hull also advanced to the quaterfinals, proving that both sets of women's teams truly belonged.
"Listen, we are good, we're really good," said Reid. "This is my opinion and the opinion of many others that Inbee Park is the best putter in the world. If there was more exposure of how she played and putted, people would be talking about her rather than Jordan Spieth (as the best in the world)."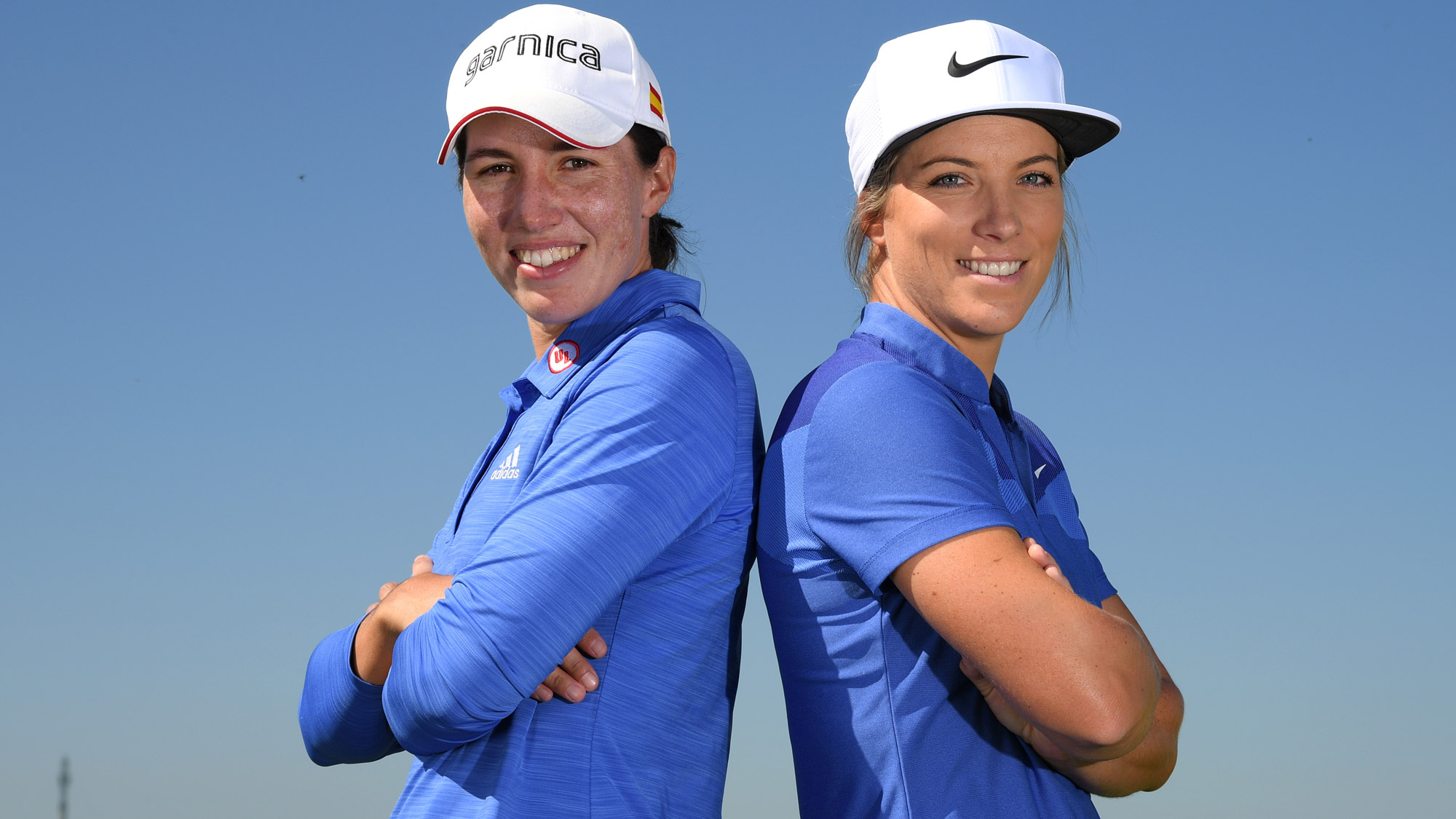 Reid said that the interest in GolfSixes is sky high. She even got a text message from Lydia Ko about wanting to get a New Zealand team for 2019. She also thinks an LPGA / PGA TOUR mixed event would be a grand slam for the women's game.
"It's refreshing to play alongside the guys and it really does help our game for exposure and sponsorship," said the 30-year-old. "We just want coverage and a chance to show people how good we are. We work just as hard and put in just as many hours and travel just as much. We just don't get rewarded the same way financially or in sponsorship and to me that isn't fair."
While Reid continually complimented LPGA Commissioner Mike Whan for growing the women's game and while she knows the pay grade may never been 100 percent equal, she wants to see continued growth in the women's game.
"I'd love to see a big company come in and be brave enough to support women's golf and have women as the face of golf. When you look at the big brands, it's all the guys in the pro shop. It would just be amazing to me to walk into a pro shop and see a big brand have a woman representing their brand."
Reid will return to the LPGA at the Kingsmill Championship looking for a fresh start. She has struggled a bit through seven starts this year and has made changes to her team including splitting with her coach of two years, Kevin Craggs.
"I just needed something different, I have a great relationship with Kev," said Reid, who is now working with Jorge Parada. "He gives me a new fresh pair of eyes that I felt like I needed."
Now Reid's eyes are set on trying to make Team England for the UL International Crown, October 4-7 in Incheon, Korea. She is currently in the sixth position behind Charley Hull, Georgia Hall, Jodi Ewart Shadoff, Bronte Law and Florentyna Parker.
"Anytime I can represent my country or continent in a team event, it is definitely on my mind," said Reid. "I thrive off team events. I'm going to have to throw in some good results, but it is not too distant away. If everything goes to the plan that me and Jorge put together, it should be no problem."
If you know Mel and the competitive drive that circulates through her system, you know that she'll work as hard as possible to make the team.