Moves and Shuffles
Five players picked up a career best finish last week in Texas and earned the Rolex Moves of the Week.
Lindy Duncan, Yu Liu, Aditi Ashok, Jackie Stoelting and Celine Boutier recorded their best finishes of the 2018 season in Dallas. Duncan jumped 36 spots to No. 78 in the Rolex Rankings with her runner-up finish in Texas. The former Duke All-American and 2014 rookie says a change in mindset was the key to her success.
"I felt like it was going to happen eventually, and I was just trying to be patient," Duncan said on Sunday. "I had more patience this week I think than I have had in a long time. And little things that normally bother me didn't. I got to make sure that I keep that up, because you can't out here, it's just too tough."
China's Liu, a rookie in 2018 on the LPGA Tour, jumped from No. 42 to No. 78 in the world with her third-place finish, India's Ashok climbed five spots to No. 66 in the rankings with her tie for sixth and France's Boutier moved up three spots to No. 112 with her tie for 12th.
Stoelting's hands were shaking last week with all she had on her mind. At Category 16 on the LPGA Tour's priority list to start the season, Stoelting was able to play in a handful of events on Tour, but not all. She knew she needed a solid finish in Texas to move up the list and into many of the Tour's biggest events this summer. The list was reshuffled following the event in Texas.
"It was a lot on the line for me. I'm trying to get reshuffled up. I was really trying not to think about it a lot," Stoelting said on Sunday. "I just got on a roll. Once I made my first birdie, I just kind of settled down and then I was like, well, let's see how many we can do."
Stoelting recorded four birdies and one bogey to finish in a tie for eighth to make her first cut in her last four starts. The top 10 finish sent her soaring 60 spots in the Rolex Rankings, up to No. 278 and to No. 91 on the current season's money list, which will improve her status and get her into more events in 2018.
"It definitely gives me a lot more peace of mind," Stoelting said.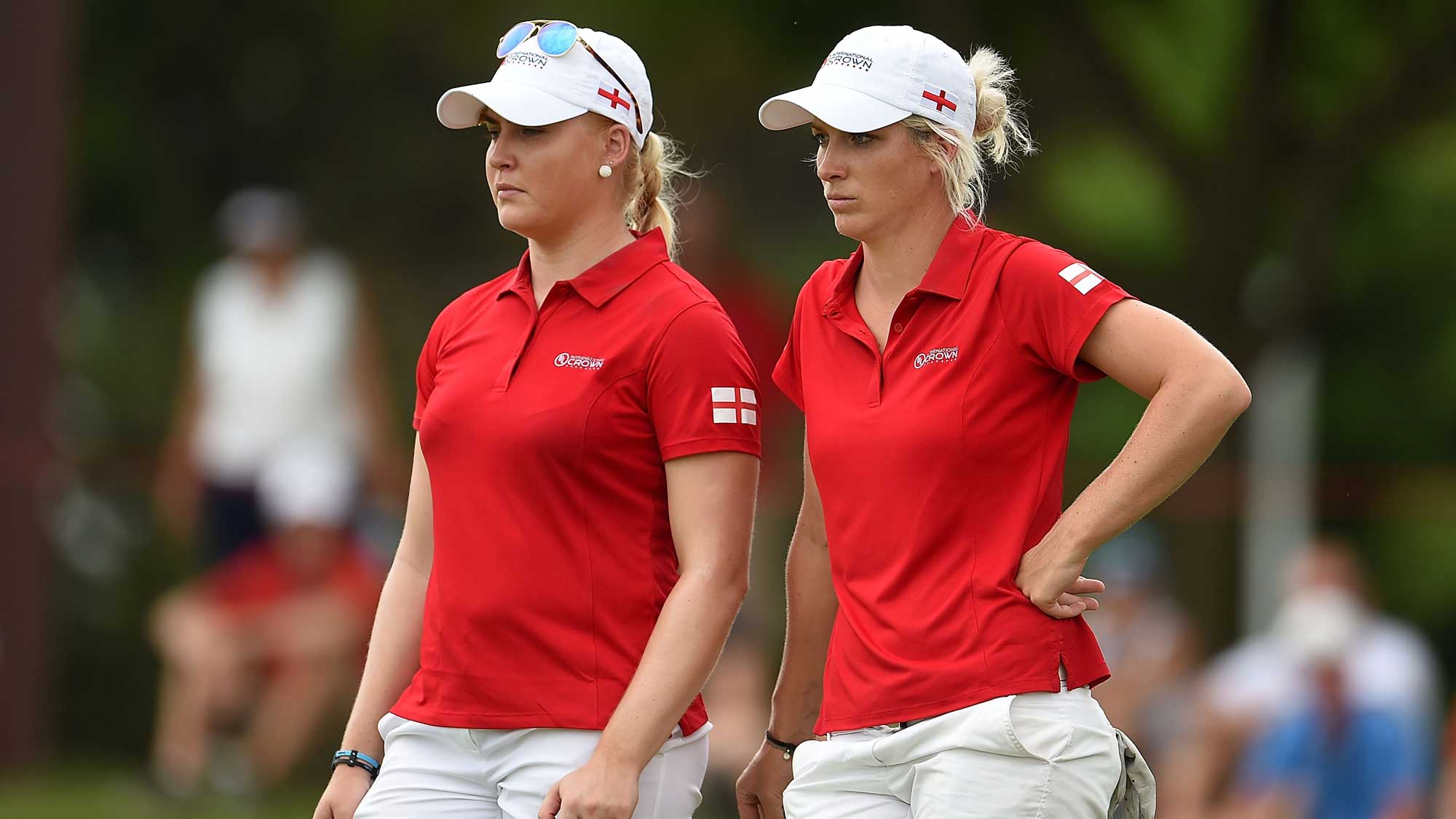 England Fighting For the Crown
Over the last two weeks, England's Charley Hull and Bronte Law made moves up the Rolex Rankings to improve their team's status in the UL International Crown standings. With a top 20 finish in each of her last four starts, Hull moved up to No. 24 in the world. Law also climbed to No. 88 which helped elevate England from No. 4 to No. 3 in the standings, ahead of Japan. Hull currently holds the No. 1 spot on Team England ahead of No. 2 Georgia Hull, No. 3 Jodi Ewart Shadoff and No. 4 Law.
The top 8 countries according to the Rolex Rankings qualify for the UL International Crown. Team China is currently at No. 10 in the standings. With Yu Liu's top 10 finish last week in Texas, she climbed to No. 179 in the Rolex Rankings, which moves Team China to just 14 spots behind the No. 9 ranked Team Spain. However, to climb into the top 8 in the standings, China would need climb at least 164 more positions to pass Chinese Taipei, who currently holds the No. 8 spot. And they only have four weeks to do so. Countries that qualify for the 2018 UL International Crown will be finalized June 4. Click here for current standings.
Volvik Race for the Card
There's a new No. 1 at the top of the Symetra Tour's Volvik Race for the Card. The move of the week belongs to Elizabeth Szokol, who jumped to the top spot with her win at the inaugural IOA Invitational. The second-year member's only other start in 2018 resulted in a missed the cut; with her victory she catapulted to the top of the money list and sits $213 ahead No. 2 Stephanie Meadow.
Szokol started the final round of the IOA Invitational five shots off the lead in a tie for fifteenth. She carded a bogey-free 4-under par 68, to defeat Pajaree Anannarukarn by one stroke.
Rounding out the top 10 are No. 3 Lauren Kim, No. 4 Anannarukarn, No. 5 Karen Chung, No. 6 Daniela Iacobelli, No. 7 Annie Park, No. 8 Charlotte Thomas, No. 9 Carleigh Silvers and No. 10 Brittany Marchand.
The top 10 on the Volvik Race for the Card money list at the conclusion of the Symetra Tour Championship earn LPGA Tour membership for the 2019 season.

Sister Act
The battle for the title of top Jutanugarn is heating up between sisters, Ariya and Moriya. The duo currently ranked in the top 3 on the 2018 money list, Race to CME Globe, birdies and eagles. Here's a look at how the sisters stand through 11 starts in 2018.
| Category | Ariya Jutanugarn | Moriya Jutanugarn |
| --- | --- | --- |
| Money List | $576,390 (2) | $570,848 (3) |
| Race to CME Globe | 1,235 points (3) | 1,297 points (2) |
| Top 10s | 7 | 4 |
| Wins in 2018 | 0 | 1 |
| Putting Average | 28.71 (2) | 29.00 (7) |
| Scoring Average | 69.854 (5) | 70.077 (10) |
| Eagles | 6 (2) | 6 (2) |
| Birdies | 167 (1) | 150 (3) |
| Rolex Ranking | 6 | 12 |