Growing up, like so many kids, I gravitated to team sports.
The big moments – like winning a championship – are euphoric. Jumping up and down to celebrate a momentous win is like nothing else. The feeling of being part of something larger than just you is so special. My favorite sports memory as a kid was going to the state championship baseball tournament in New Rochelle, New York. We lost by a million runs in the first game of states, but I'll never forget the sense of accomplishment that we all had in reaching that point, even in defeat.
The little moments – like running on the floor with your teammates or riding on a bus to a road game or chit-chatting on the bench between innings or seeing who can blow the biggest bubble-gum bubble – are also why team sports are amazing.
That's why I'm particularly amped about the new Dow Great Lakes Bay Invitational, a 72-hole team event that will debut at Midland Country Club July 17-20, 2019. I never played individual sports growing up and frankly I didn't watch them either. They didn't captivate me like team sports did.
Team sports really bring out personality in athletes. Think about the Solheim Cup. Why does Paula Creamer scream "come on" after draining big putts? Yes, she is very patriotic and wants to win for the U.S.A., but she also wants to perform at a high level because she's part of a team. The togetherness is amazing. Watching Juli Inkster lead her team in "U.S.A. All The Way" brings chills. Go back and watch Belen Mozo's post round interview after winning the 2014 UL International Crown. After she's made aware they won, she says "damn, it feels so good" with a smile that would light up every building in New York City.
Team sports also bring out the best performances in athletes. Why did Michael Jordan play through a flu in game five of the 1997 NBA Finals? Because he didn't want to let his team down. It's the same reason why Mel Reid was able to nearly defeat Team Japan by herself at the 2016 UL International Crown when Charley Hull had to withdraw due to a severe fever.
Team events also deliver the best sports debate in the lead up. Who's going to win the Super Bowl, the Patriots or Eagles? Content like that fills up two-week's worth of the news cycle. Are the Patriots the best team of all-time? Who is the X-factor in the series? What's the matchup to watch? Can the Celtics exercise the demons of the Cavaliers?
So that brings us to this new LPGA event. I recognize that a two-person team is a bit different than a full roster in others sports, but the same principles apply.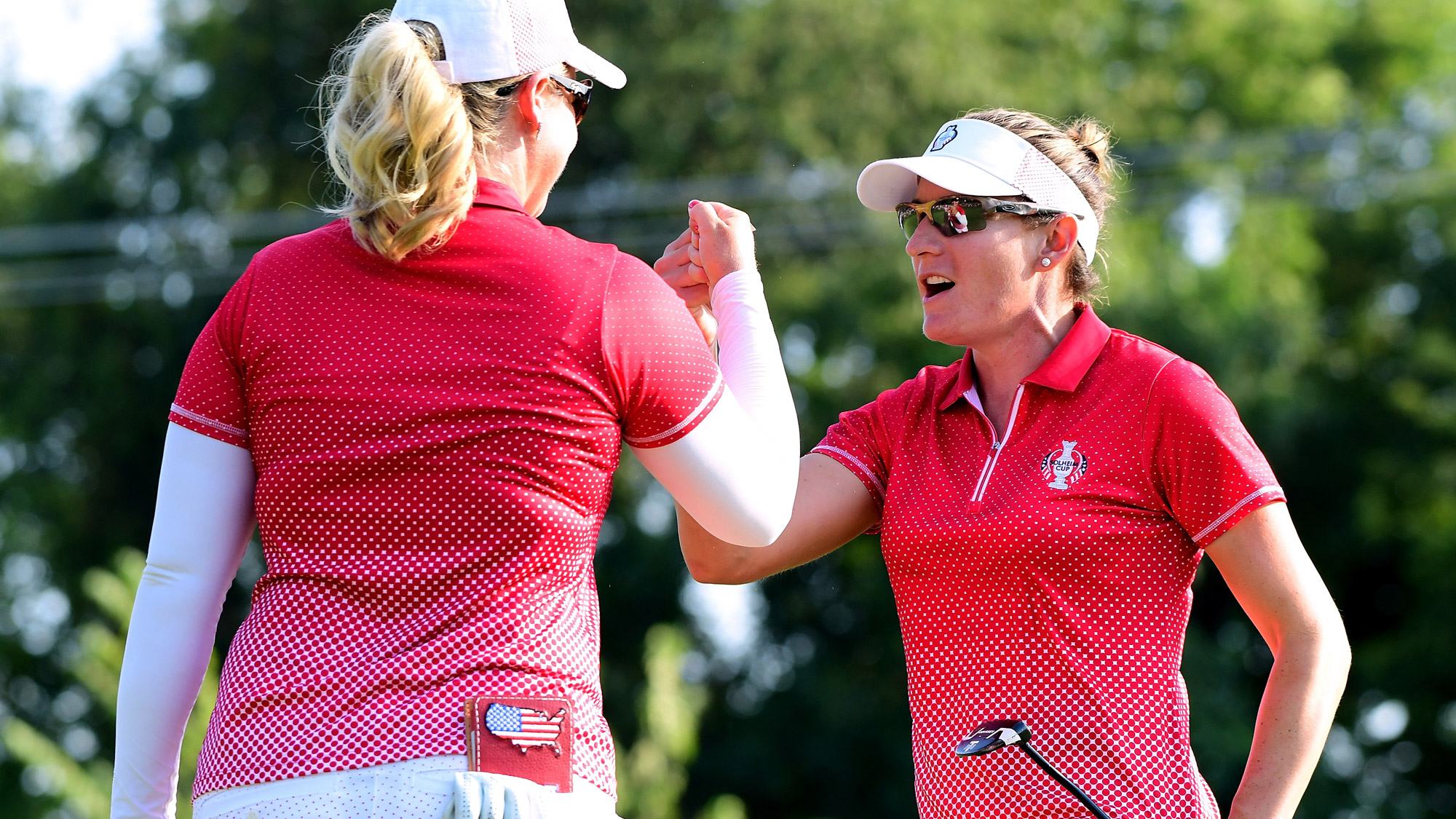 Imagine the lead up to the event? First, it's going to be all about the selection process. Without knowing exactly how that'll work, there are so many questions. Will Jessica and Nelly Korda get to team up? Will Ariya and Moriya Jutanugarn do the same? Will Michelle Wie and Danielle Kang be back together like Solheim 2017? Will best friends Inbee Park and So Yeon Ryu get to stake their claim as the most dominant duo? Will Lexi Thompson pair with her favorite putter, Cristie Kerr? Would Georgia Hall and Charley Hull be a sleeper team based on Solheim and GolfSixes? Who would Lydia Ko team with?
I didn't even mention Sung Hyun Park. I'd pick her any day of the week as my partner.
Then, you have the celebrations. They are going to epic. Expect high fives, fist pumps, roars and maybe even some friendly trash-talk like we saw from Rory McIlroy and Patrick Reed at the Ryder Cup. The sport needs all of the above.
The golf is going to be amazing too. I promise you will see shot making and risk taking that you just don't see during a normal stroke play, every woman for herself tournament. The shot that I remember most from the 2017 LPGA season is Brittany Lang's hole out at the Solheim Cup. It was ridiculous. She was in the deep rough and her partner, Brittany Lincicome, had carried her through the first six holes and then she holes out with a perfect shot. Lang literally sprinted towards Lincicome's caddie, Missy Pedersen, for a hug. Lincicome of course joined in the celebration, too.
This is different and it's going to be awesome.