Donate To Olson's Page to Help Fund A Well in Zambia: Click Here!
Amy Olson has already hit the lottery, not in hundreds of millions, but in the joys life has provided her.
"I've been given so much in life, I've hit the lottery in places to be born and families to be born in," explained Olson, who is in her fifth year on the LPGA. "I want to give, I feel it's selfish if I keep it all to build my own kingdom. I want to do something that lasts for eternity."
Three years ago, Olson was attending a weekly bible study at an LPGA tournament and Hall-of-Famer Betsy King showed up. Faith has always been a big part of her life and at some point after the session, King asked Olson if she'd ever gone on a mission trip.
Olson was very involved in her church growing up in North Dakota, but never had the chance to go on a mission trip because her church always went during the summer and that was Olson's – then Anderson – time to golf. With a short golf season because of the climate, summer trips were always devoted to golf.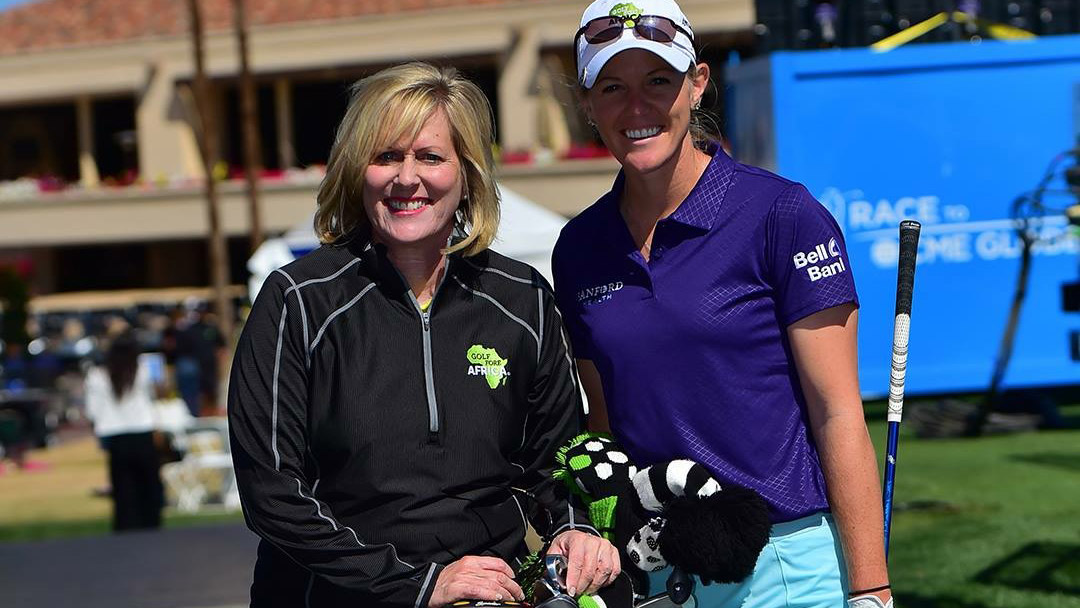 King mentioned that her foundation, Golf Fore Africa (GFA), goes on their annual voyage to Africa in December. Olson was immediately intrigued and was on a plane to Johannesburg and Zambia less than six months after her first encounter.
"The thing I came back with is how much a little thing can do, how much opportunity you can provide," said Olson, who went in 2015. "The difference you can actually make is amazing and that is really exciting for me."
Olson went with fellow professionals Cheyenne Woods, Kendall Dye and Kristy McPherson. The quartet decided to try to raise $60,000 collectively to fund a mechanized well. They were successful, but it wasn't without hard work.
They wrote articles in their local newspapers, reached out to friends and family, used their social media influence and even connected with their respective colleges to engage alums.
"We decided to go big or go home," said Olson, who is beyond passionate about Golf Fore Africa. "The differences are sustainable and long term, the people in the villages really buy in."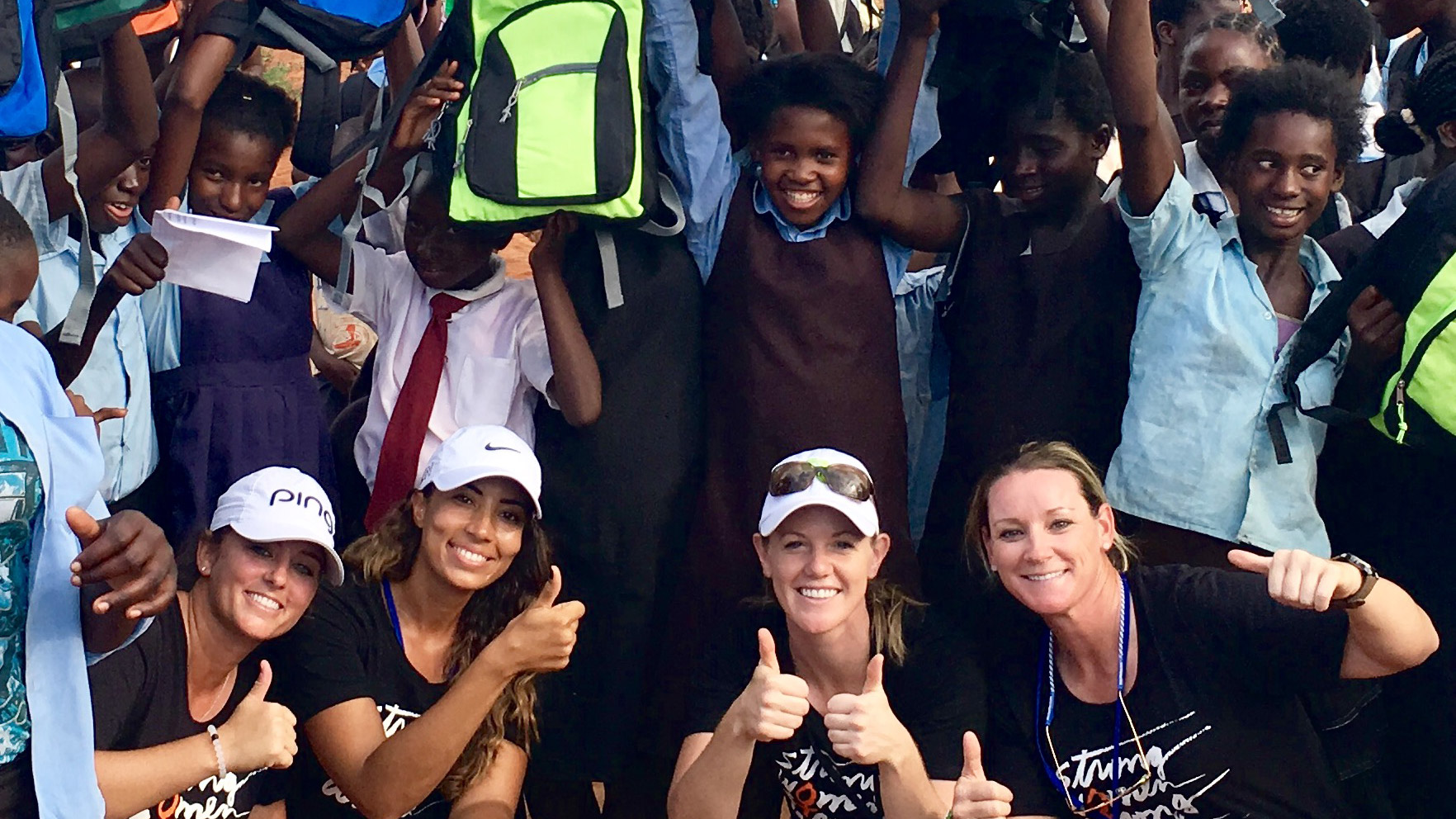 Olson hasn't been back to Africa since 2015, but yearns for the day when her schedule allows for a return. She hopes to one day bring her husband and parents. In the meantime, she does whatever she can to help including personal donations.
Olson was part of a large group of LPGA players that played in a Golf Fore Africa pro-am before the Bank of Hope Founders Cup that raised $400,000, a record for the organization.
"The water crisis is solvable," said Olson. "I think by 2030 everyone is supposed to have access to clean water if we continue at this rate. The $400,000 will go a long way in funding a lot of wells."
Olson has a new personal mission of funding another well for a village. That comes with a $15,000 price tag.
It may have been fate, but Olson – while wearing a Golf Fore Africa hat – had one of the best performances of her career at the ANA Inspiration. Over 400,000 people watching the final round on Golf Channel got several looks at Olson, who was playing in the final group, and the organization she so proudly represents. She saw an uptick in donations on her personal funding page.
After each paycheck she earns, she donates a percentage back to her local church in her new home of Terre Haute, Indiana and/or Golf Fore Africa.
"It was such an incredible experience, the energy of the fans was incredible," said Olson, who trains in Rancho Mirage six weeks out of the year to avoid the winters in North Dakota and to be closer to her coach, Ron Stockton. "A major championship is like a normal event on steroids and I feel like I was thrown into the lions den, but I loved it."
Because she spends time in the desert and through her connection to GFA, Olson has become friendly with retired LPGA pros like Sherri Steinhauer, Amy Alcott, Lisa DePaulo and Jenny Lidback. She's even picked up the sport of Pickleball and took part in a friendly match just before ANA. While she admits to not being as skilled as some of her elder stateswomen, she loves to play and finds it a great way to stay active when not on the course.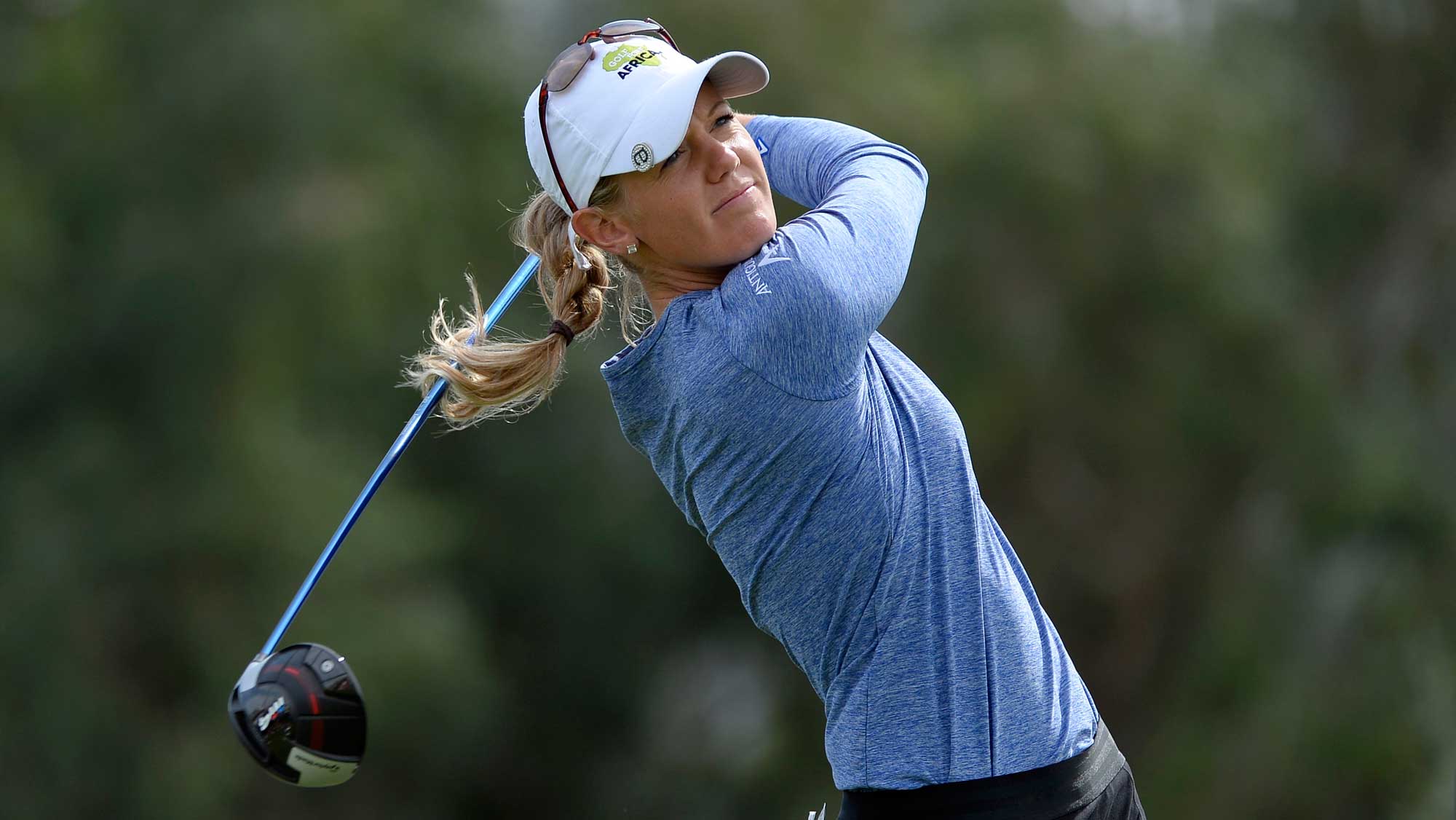 Olson is off to the best start of her career with two top 15 finishes and five cuts made in five starts and as she chases the top players in the world, there is one thing she has no equal in on Tour: Ping Pong.
"I've been challenged and I'm pretty much undefeated"
After a tremendous week in her second home on and off the golf course, Olson is keenly focused on helping others get closer to winning the life lottery.
"I fell in love with the people in Africa, the faces of the kids," said Olson. "They motivate and inspire me to help and hopefully I can reach my new goal of funding another well."