Emma Talley was 12-years-old when she decided what she wanted to be when she grew up.
A professional golfer.
Talley was attending the LPGA Tour's stop in Nashville, Tennessee. There, standing outside the ropes, Emma turned to her father, Dan, and told him she wanted to spend her life doing exactly what those women were doing.
"He told me it would take a lot of sacrifice, but that he would help me," Emma remembers her father said.
Now 12 years later, Emma is in the midst of her rookie season on the LPGA Tour. And while achieving her dream required a lot of help from her parents, she knows not all young, aspiring golfers are fortunate to receive the backing she's received. Last week in her home state of Kentucky, the 24-year-old joined her sponsor, Tony Walker Financial, to host two clinics for junior golfers at The Club at Olde Stone in Bowling Green.
"One of my biggest goals is to use golf to make a difference in other's lives," Emma told LPGA.com. "I love kids and it wasn't that long ago I was in their shoes."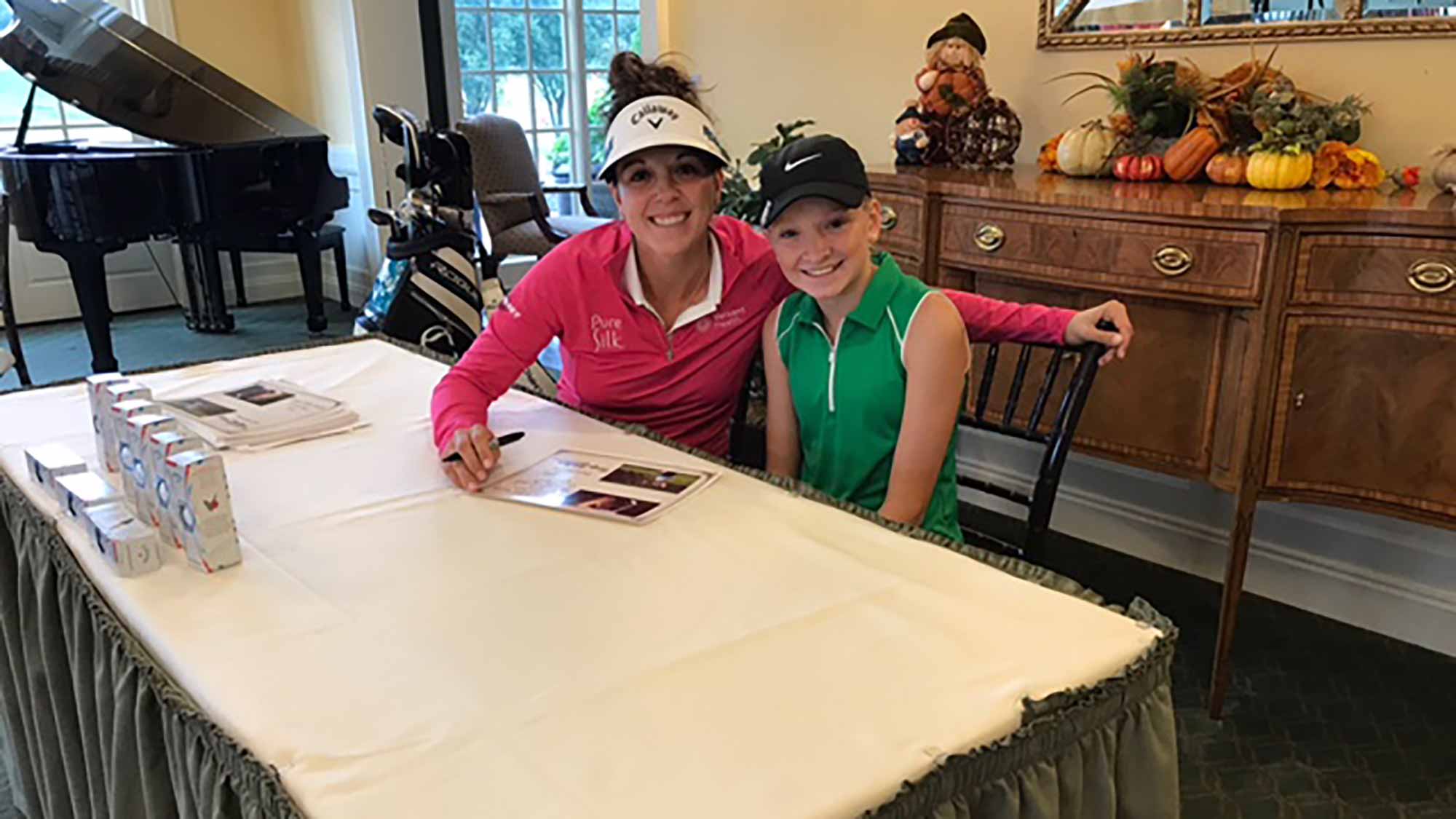 The weather didn't cooperate for the two-day event, which was forced indoors and limited the kids' ability to play much golf. However, Emma was able to spend more time speaking with the juniors about everything from getting in touch with college coaches, to new drills she likes to do, to what golf books she recommends.
"I remind them to have fun, listen to their parents, and to work hard," Emma said. "I feel like I made new friends."
That's a feeling Emma seems to have wherever she goes. She has a bubbly, outgoing spirit that has earned her legions of fans in her first season on Tour and drawn comparison to Nancy Lopez. She's grown particularly popular among the volunteers, with whom she goes out of her way to share a smile and a bit of gratitude during each of her weeks on Tour.
"My mom taught me at a young age that golf is the least of our worries, so I try to thank everyone," Emma said earlier this season.
With all that good karma built up, it's not a surprise Emma's first season has been a success. She has four top 10s, which has her sitting third in the season-long Louise Suggs Rolex Rookie of the Year race. Also, she's earned enough money to play her way into the limited field events during the Tour's fall swing through Asia. Her next stop will be in Korea, where she'll make her debut at the LPGA KEB Hana Bank Championship.
It wasn't long ago that Emma was dreaming of touring the world. Now, she's the one that young girls around the world will be watching.