Former Symetra Tour Player and Rookie of the Year Annie Park notched her first-career LPGA Tour victory Sunday after firing an 8-under-par 63 in the final round of the ShopRite LPGA Classic presented by Acer.
Here's everything you may have missed from the finale at the Stockton Seaview Hotel and Golf Club in New Jersey.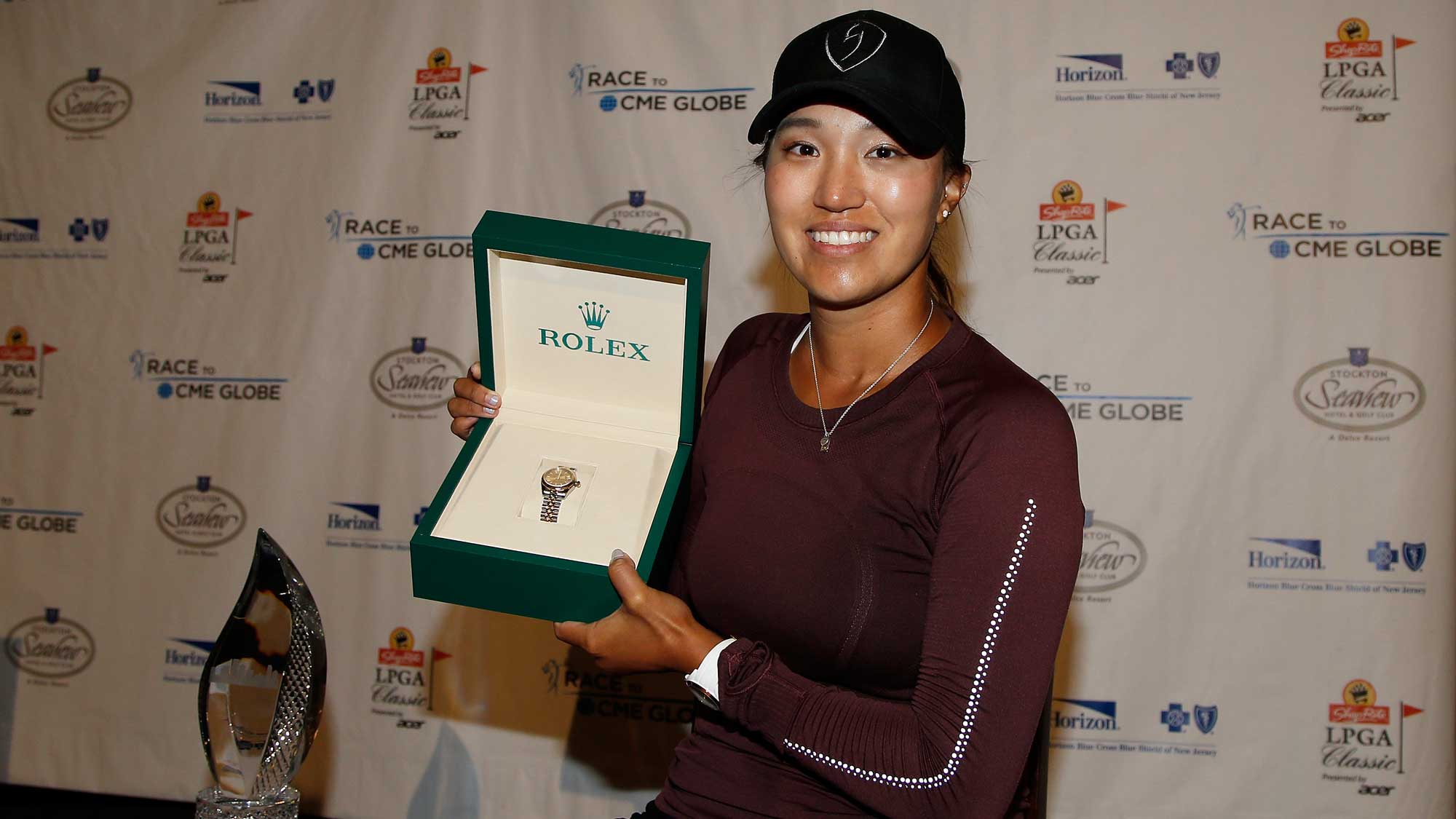 Park Perseveres
When Annie Park turned professional she was supposed to be on the fast track to stardom.
A celebrated amateur and NCAA individual champion while a freshman at USC, Park had all the makings of a star – and she proved that in her first year on the Symetra Tour, winning three times as a rookie en route to winning the Tour's most prestigious honor plus Rookie of the Year honors to boot.
But injuries took hold once she made it to the LPGA Tour, and she had only conditional status this season after struggling in 2017.
Park never gave up.
Park Monday Qualified into the LPGA MEDIHEAL Championship earlier this year and after finishing tied for 18th she got into the reshuffle, meaning she had more opportunities to play versus just what her conditional status had given her at the beginning of the year.
The ShopRite LPGA Classic was just her fifth event of the season.
Park kept fighting and leaned on her support system – which was out in force on Sunday in New Jersey, just a few hours from Long Island, New York, where she grew up – to get back to a place she has long been familiar with: the winner's circle.
"I struggled last year through injuries and just with my game, swing changes because of my injury. It was tough. I think finally kind of getting used to all the traveling and being out on tour. It's definitely changed a lot," she said. "Coming into this year… I've never felt more ready than ever. I was just ready to go out there and play, play my best golf that's yet to come."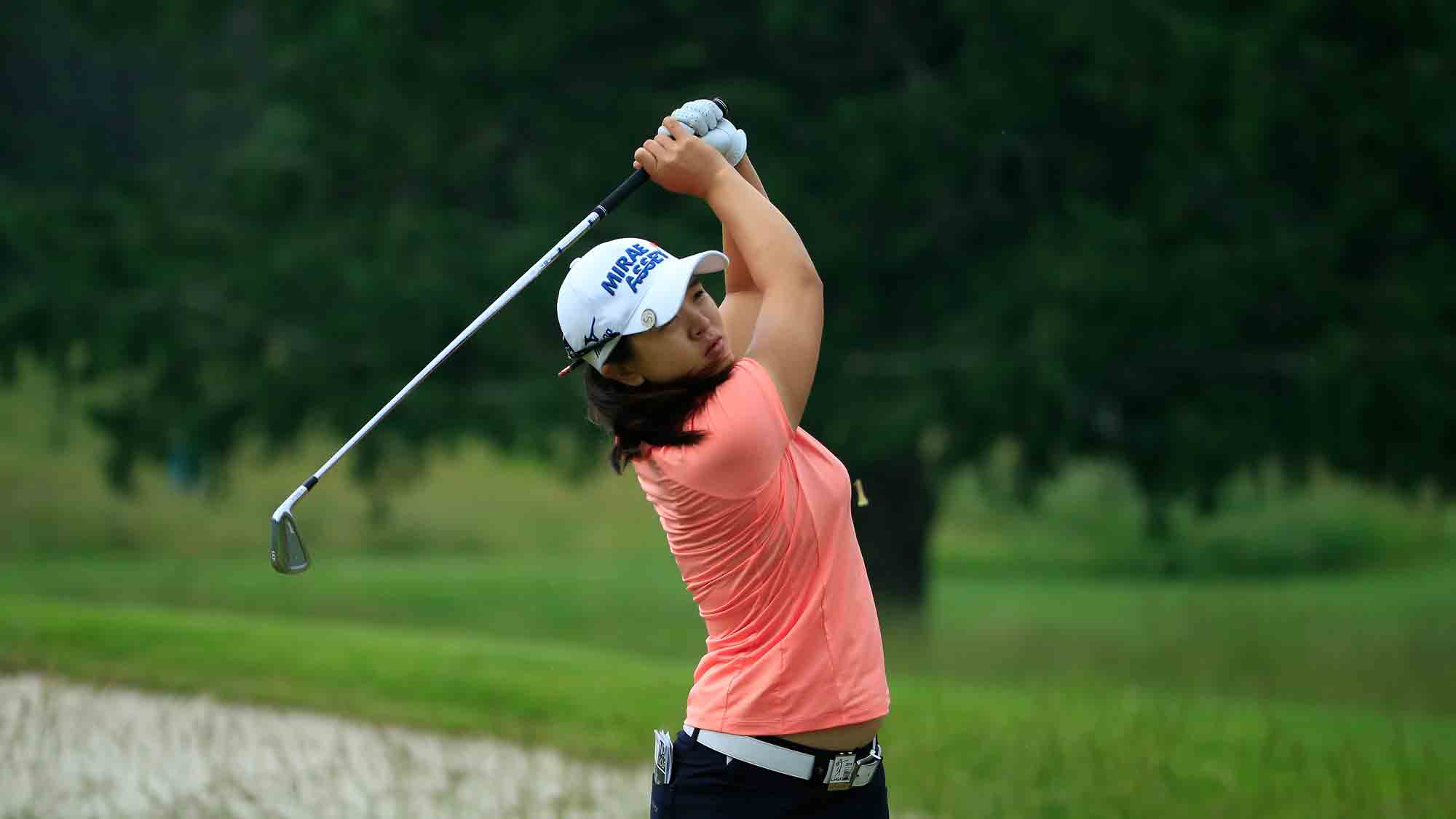 Tournament Course Record set (twice)
The ShopRite LPGA Classic has been known for low scores, but none lower than what happened Sunday – both in the morning and the evening.
Sei Young Kim was on fire Saturday afternoon having made five straight birdies at one point. Due to a weather delay, she had to come back Sunday morning to finish her second round, but showed no ill effects.
Kim birdied two of her final three holes to shoot a 10-under-par 61 in the second round, eclipsing the previous tournament course record that had been held by three golfers: Laura Davies and Jimin Kang (2005) and Karine Icher (2016).
Kim had only a few hours to celebrate her achievement, however, as in the final round Sakura Yokomine matched that 61 score.
Yokomine moved from a tie for 20th into the runner-up position thanks to her 10-under par score, and that T-2 result was her best career result on the LPGA Tour.
Kim made one bogey on her card in the second round, while Yokomine was bogey free. She notched eight birdies and an eagle Sunday and was flirting with a record 59 as she came down the stretch in the back nine.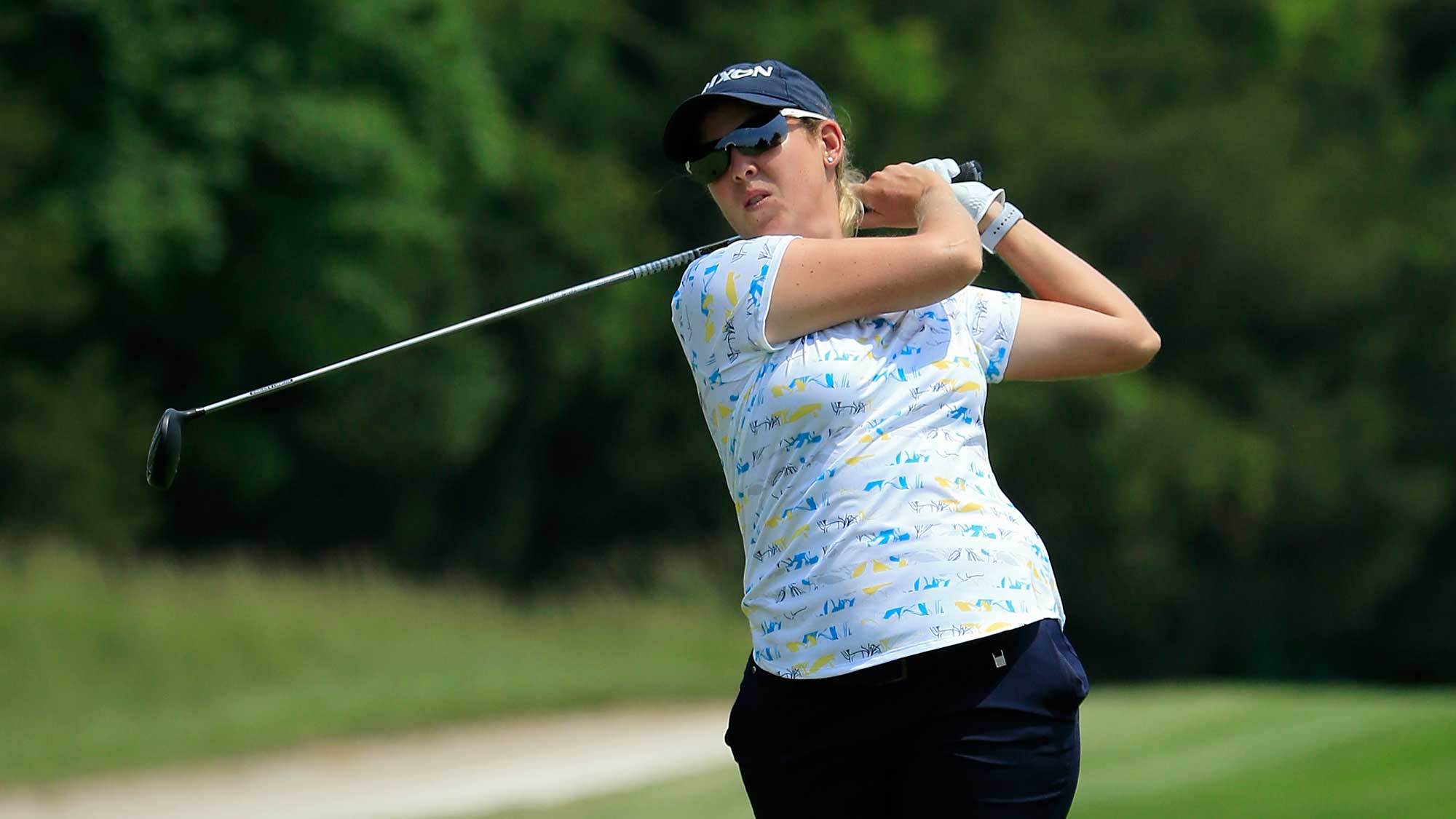 Best finishes of the year
It was a nice week for many golfers who ended up in the top 10 on the leaderboard, as, besides Annie Park, Sakura Yokomine, and Sei Young Kim, six more golfers notched their best finishes of the season.
Sandra Gal finished tied for fifth and said Sunday her result was the culmination of a lot of effort she's put in with her new swing coach.
"I worked hard for the past two months. It doesn't just come suddenly," she said.
Wichanee Meechai, Mariah Stackhouse, and Ashleigh Buhai all finished tied for seventh – cumulatively their best results of the year.
Beatriz Recari and Celine Herbin finished a shot further back and tied for 10th, also their best finishes of the season.
Mother Nature's impact
For the fifth straight week, weather impacted the LPGA Tour.
The second round of the ShopRite LPGA Classic was delayed by two hours and 57 minutes, which caused much of the second round to be completing Sunday morning.
This comes a week after the U.S. Women's Open saw a weather delay during the second round, and just three weeks after the Kingsmill Championship was shortened to 54 holes.
Through it all the staff and maintenance crews at each of the tournament sites have worked extra hard to ensure the course conditions are in the best shape possible for the LPGA Tour's golfers.
The Tour heads to Grand Rapids, Michigan this week where Brooke Henderson defends her title at the Meijer LPGA Classic for Simply Give (and the forecast looks promising).