Paula Creamer, a ten-time LPGA champion, withdrew from the upcoming Diamond Resorts Invitational via Instagram citing continued issues with her left wrist.
"I am still recovering from my October wrist surgery," Creamer posted on Instagram. "I was very much looking forward to competing and making the 2018 DRI my first competition post surgery. My first event in 2018 is unknown at this time."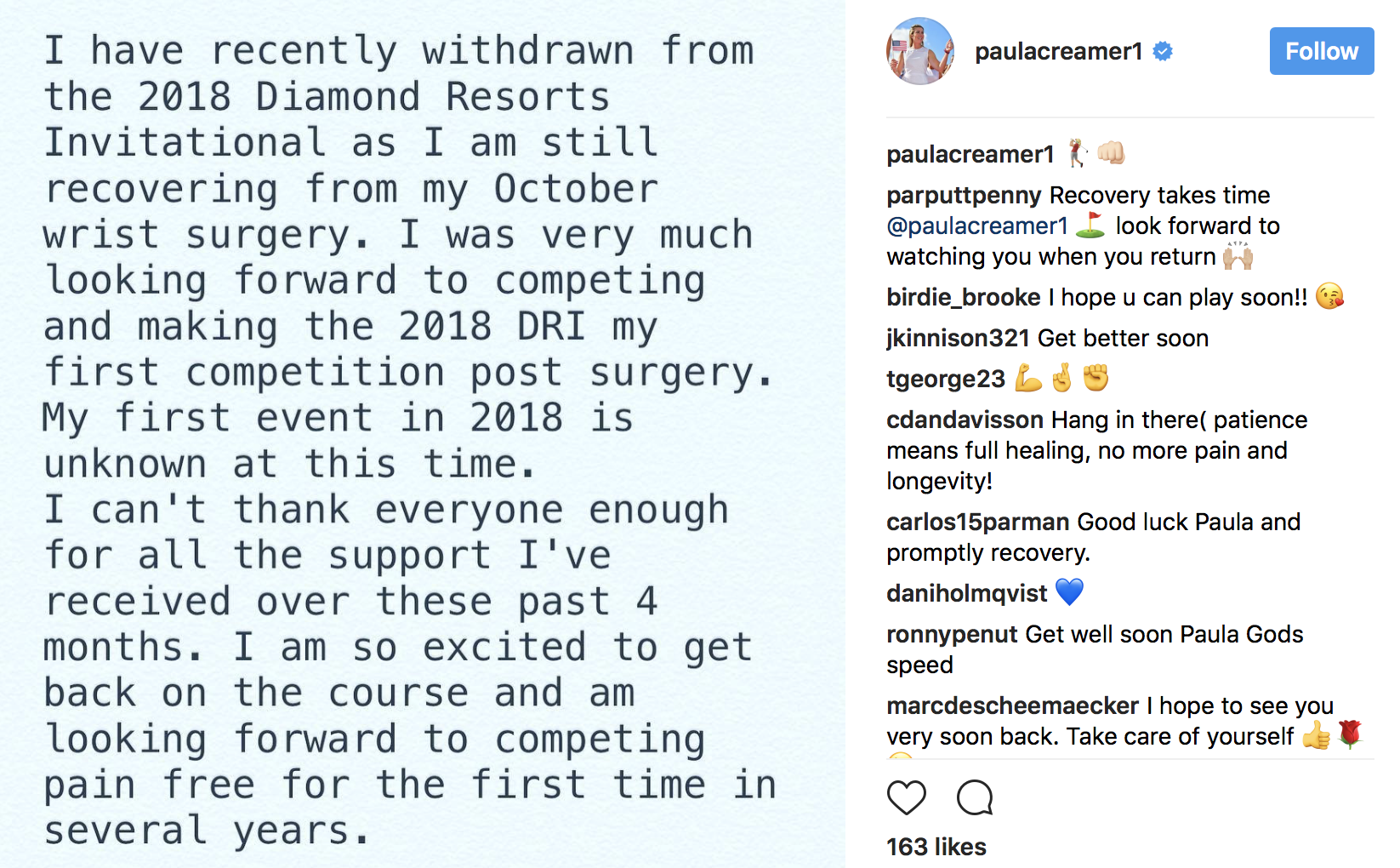 The injury become unbearable during the second-round of The Evian Championship, which Creamer withdrew from. It was her last event of 2017.
The positive news came later in the Instagram post when Creamer said she was "looking forward to competing pain free for the first time in several years".
In reviewing her results over the last three years, it's clear the wrist has been a thorn in her side. Creamer has just eight top-10 finishes in the last three years combined while her last victory came four years ago at the 2014 HSBC Women's Champions.
While her exact return is unknown, it seems unlikely she will compete at the season-opener in the Bahamas and fans may not see the "Pink Panther" until the Bank of Hope Founders Cup in March.
Creamer has been one of the key faces of the LPGA since her 2005 rookie campaign. She has 102 top-10 finishes and has earned north of $11 million during her brilliant career.