Just before the ball dropped and the calendar flipped to 2018, four LPGA Tour stars were honored for the magic they created in 2017.
Shanshan Feng (China), Anna Nordqvist (Sweden), Olafia Kristinsdottir (Iceland) and Brooke Henderson (Canada) received major year-end awards in their respective countries.
Feng, who ascended to No. 1 in the world with three wins, received the Breakthrough of the Year award at the China Top Ten Laureus Awards – which is the equivalent of the ESPYs as the male and female athletes of the year were also honored.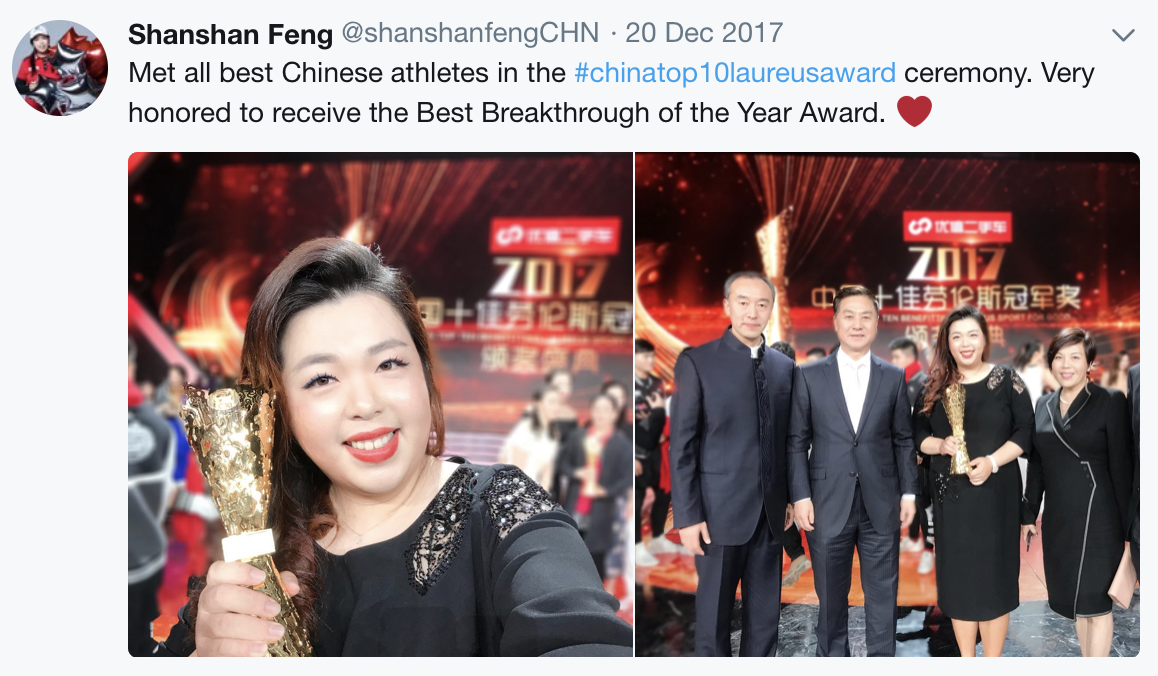 Feng will enter the 2018 season with nine career victories and a ton of momentum after winning twice in the final five weeks of 2017.
Nordqvist, a two-time winner in 2017, was named the Swedish Golfer of the Year. Her season-defining moment came in France when she bested Brittany Altomare in a playoff to win The Evian Championship. She also won the Bank of Hope Founders Cup and had six top 10 finishes.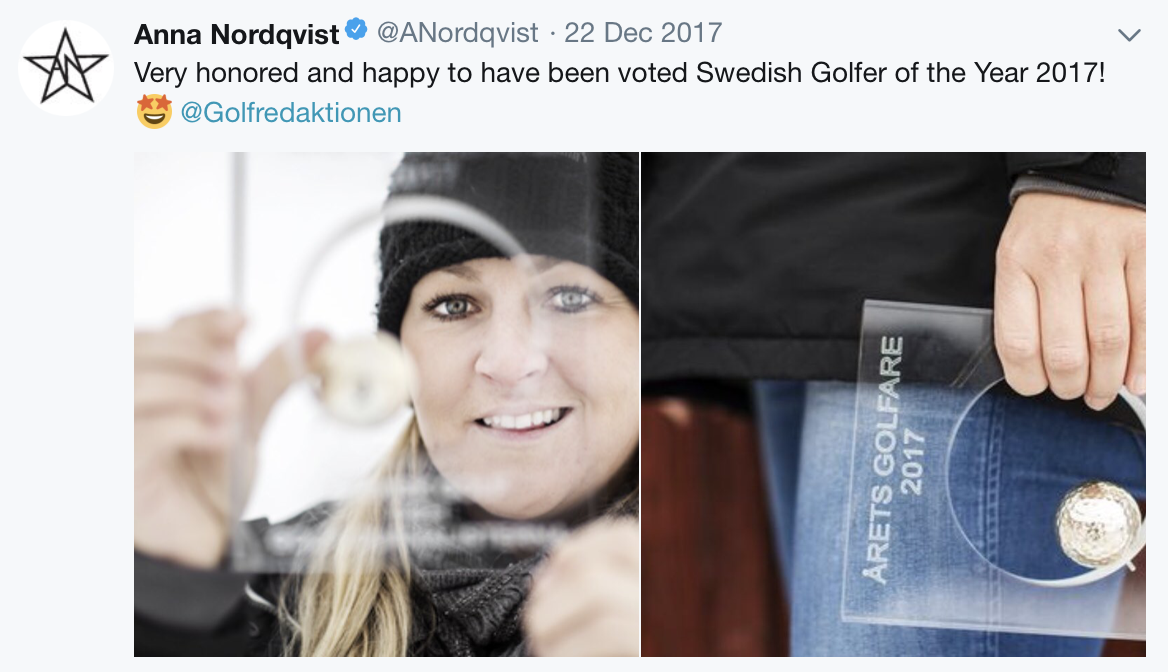 Nordqvist has carried the Swedish flag on the LPGA loud and proud for nearly a decade now. She has 61 career top 10 finishes since her 2009 rookie season and enters 2018 as the No. 7 ranked player in the world. She's also inspiring the next generation of Swedish stars. There are currently 11 Swedes in the top 400 in the world.
Kristinsdottir, who had one top 10 finish during her solid rookie campaign, was named the Sportsperson of the Year in Iceland. Kristinsdottir became the seventh women to win the award (of 62 total). She was the first golfer, male or female, to ever capture the award. Historically, the award has been won by soccer players. This year, Kristinsdottir received over 400 votes in a runaway. For comparison, an English Premier League star won last year with under 350 votes.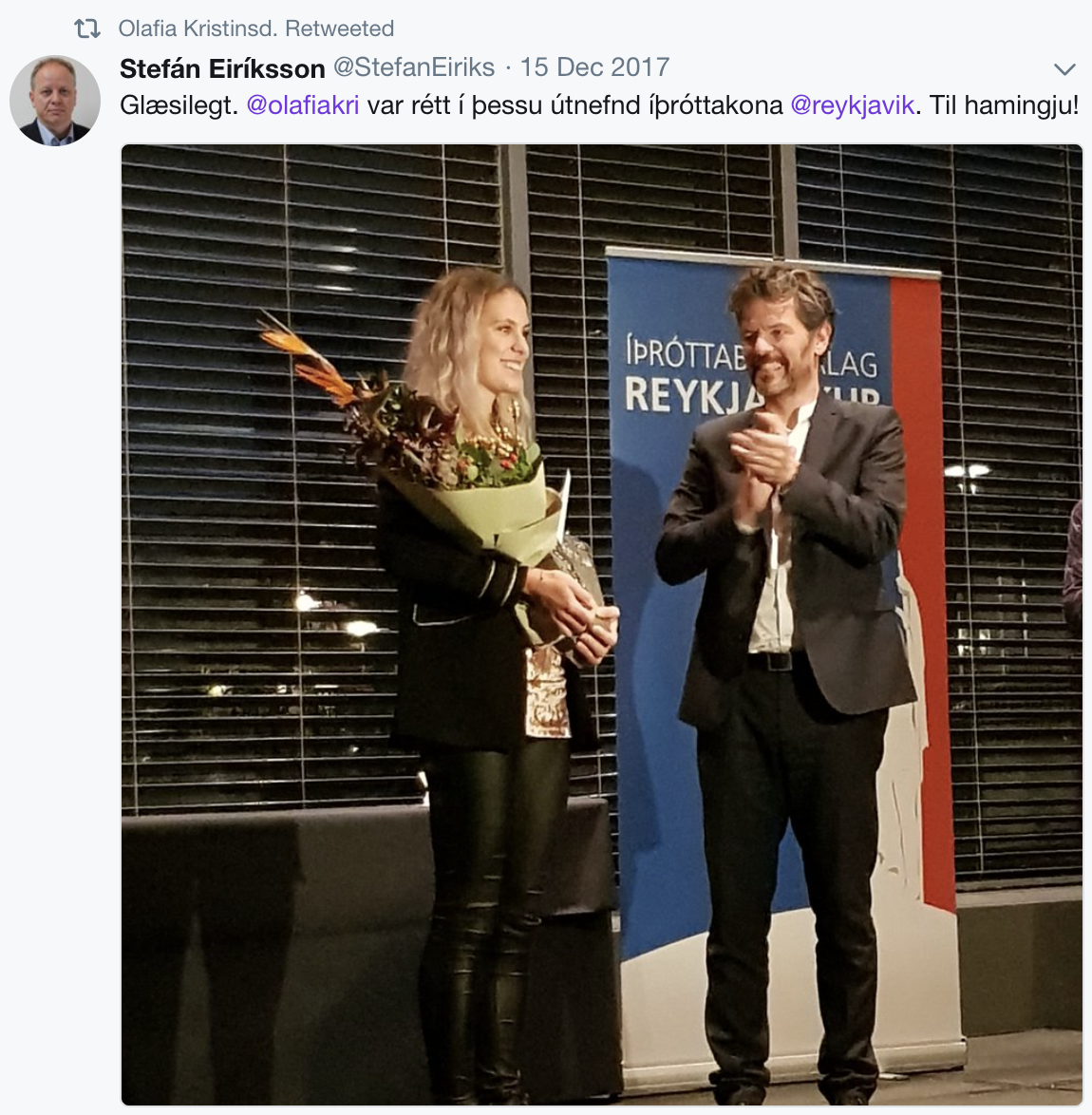 Kristinsdottir made history in 2017 by becoming the first Icelandic player to compete on the LPGA. After a bit of a slow start to the year, she made the cut in eight of her final nine starts.
Not to be outdone, Henderson cleaned up on the newspaper award circuit. She was named the Canadian Press Female Athlete of the Year and Postmedia's Female Athlete of the Year. She has quickly become one of the most popular female athletes in Canada.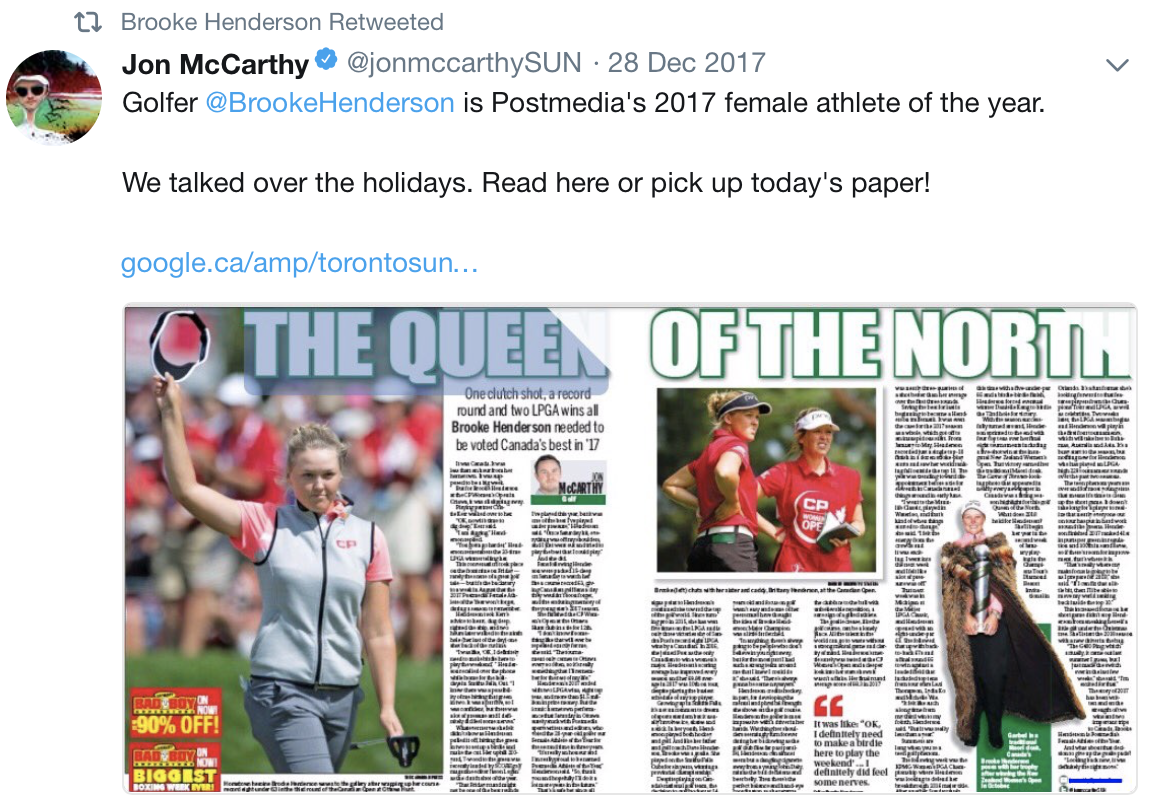 The former teen-sensation is now a superstar in the making. In just two full seasons on the LPGA, she has racked up five wins and 24 top 10 finishes. She won the Meijer LPGA Classic and the MCKAYSON New Zealand Women's Open in 2017.
Despite a strong season, Henderson is now No. 14 in the world. Expect her to begin the climb back towards the top five in 2018.