Knockout Stage
The teams of Mel Reid/Carlota Ciganda and Charley Hull/Georgia Hall were eliminated in the quarterfinals of GolfSixes on Sunday in the United Kingdom. Hull and Hall fell 2-0 to Team Ireland while Reid and Ciganda lost 2-0 to Team Australia.
Team Ireland went onto win the inaugural event over Team France 2-0 in the finals.
"It was a great event and I really enjoyed myself and it was great to see young boys and girls around," said Charley Hull. "I'd love to come back. It has been the highlight of the year so far. I loved the music and the six-hole format was fun."
Reid, who was outspoken about the importance of the event for women's golf, was bummed to lose, but happy with how everything turned out.
"I think it's a huge success for women's golf. I think it's a bit unlucky that we didn't win today," said Reid. "I'm so gutted that we lost today because I felt like we had a really big opportunity. something very, very special here today. We did play our absolute hearts out, but the guys played a little bit better than us today. You know, I really felt we could have done something very, very special here."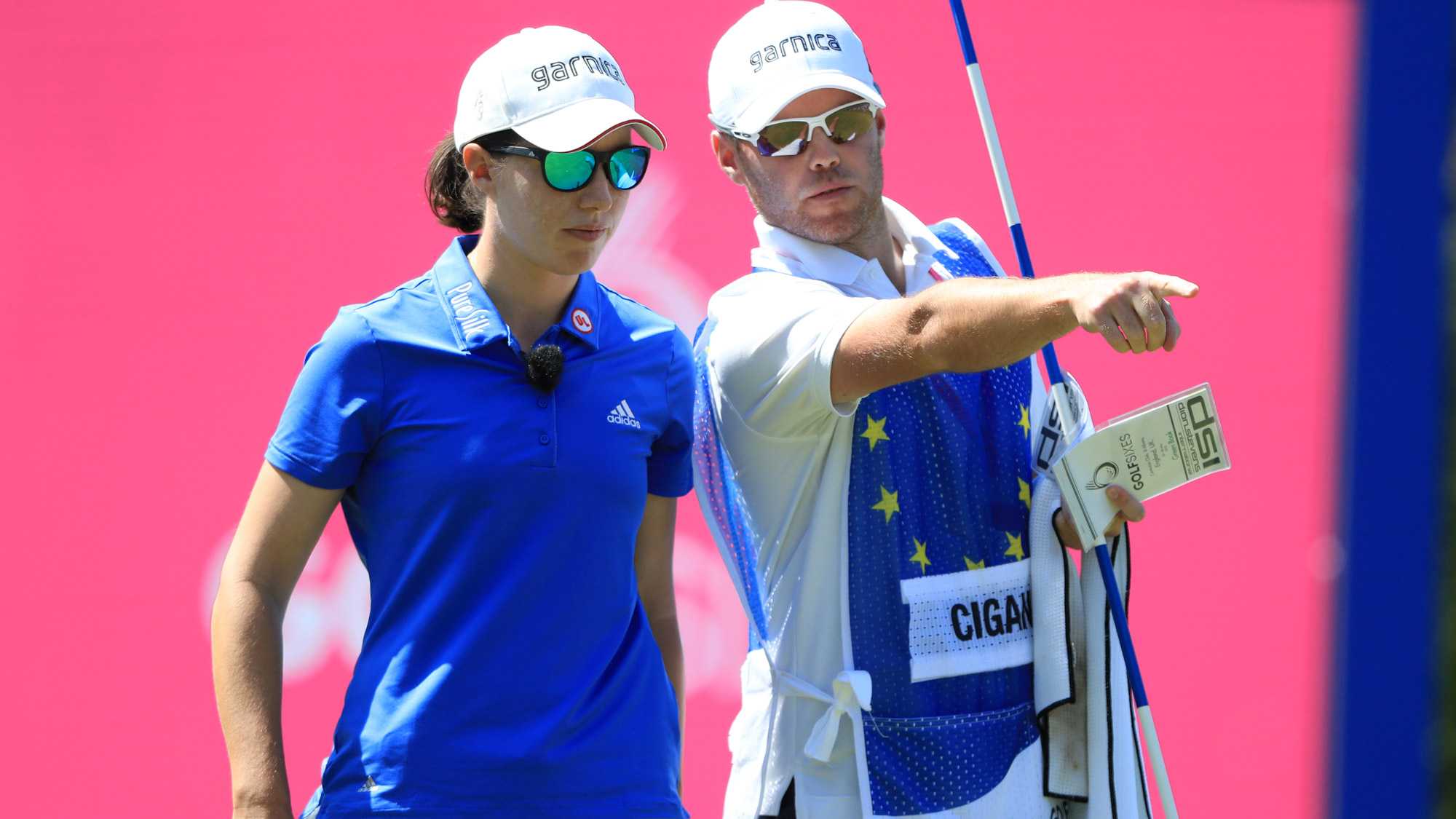 Group Stage
While most LPGA Tour professionals are in Texas this week, there are a handful competing this week against the men in the United Kingdom at the inaugural GolfSixes, billed as a battle of the sexes.
The teams of Mel Reid and Carlota Ciganda along with Georgia Hall and Charley Hull both advanced to the quarterfinals on Saturday. Reid and Ciganda finished in second place in Group A while Hall and Hull finished in second in Group D in a similar format to the World Cup.
The quarterfinals will be contested on Sunday.
Reid was bullish on how their win over Team Thailand (Thongchai Jaidee and Kiradech Aphibarnrat), which knocked out the defending champs from Denmark, is important for women's golf.
"It's an incredible achievement, we played really, really good the first three matches," said Reid. "It's just great to showcase women's golf. Hopefully people take more notice of us that we are beating the men. Maybe they won't always watch the European Tour or the PGA, maybe they will switch over and watch the Ladies European Tour or the LPGA."
Their most impressive match may have been against Team Denmark (Thornbjorn Olesen and Lucas Bjerregaard) in session II. Reid and Ciganda took a hole from them and took a draw in the six-hole match.
"This is huge, I love playing against the men," said Ciganda. "I love playing match play. We just are having a lot of fun and we are very happy to be playing tomorrow."
Reid and Ciganda will draw Team Australia (Sam Brazel and Wade Ormsby) in the knockout stage.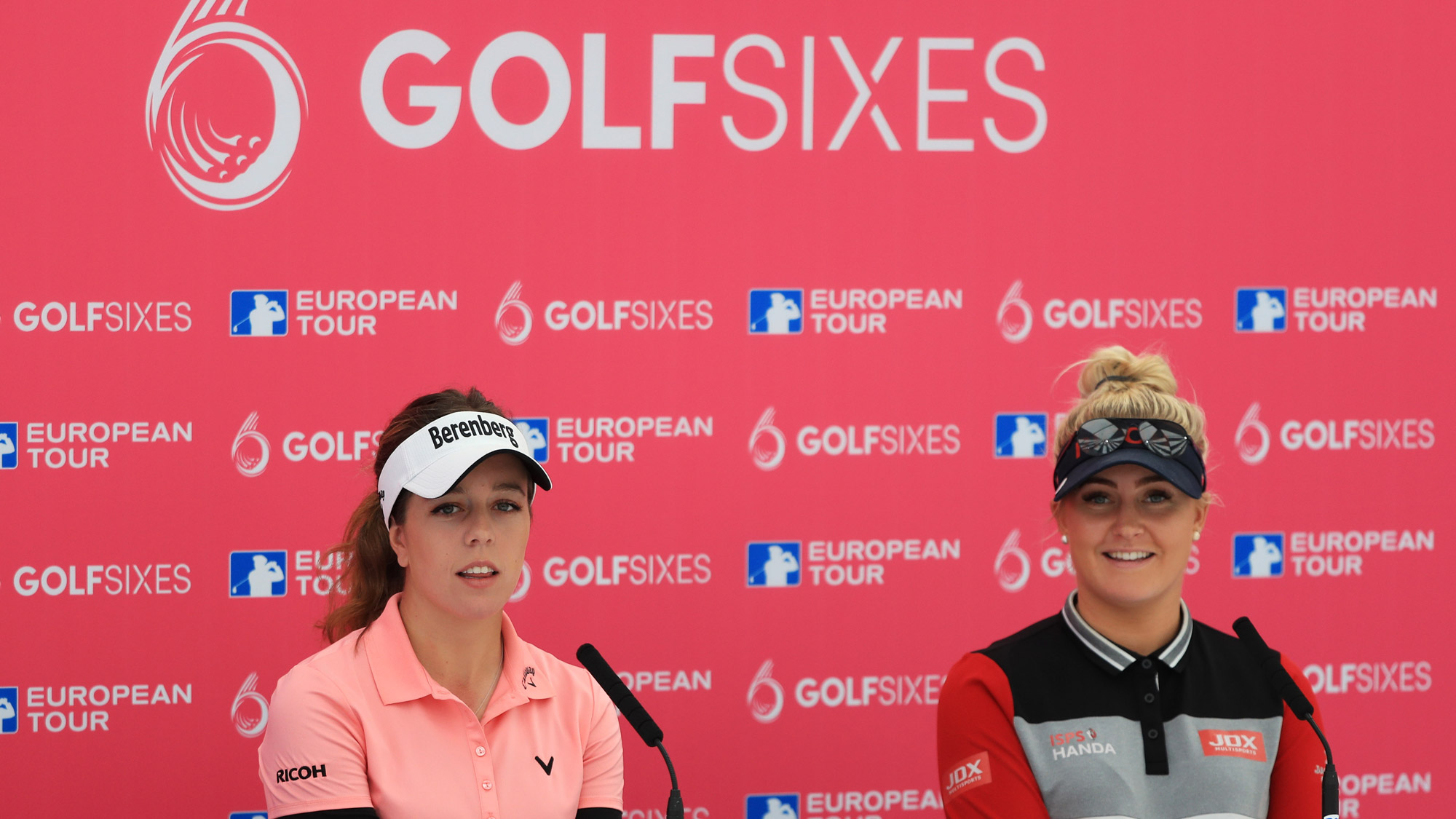 The team of Hall and Hull had a big win in session II over the men's team from South Africa. They won four of six holes.
"We were a bit more relaxed in our second match, we were nervous in our first match against the men," said Hall. "The first hole has been key. Charley hit it close against the english men in our first match and I hit it close on hole one this time around so we were one up after one, which is great."
Hall and Hull will draw Team Ireland in the knockout round.
Catriona Matthew was paired with Thomas Bjorn on the "European Captains" team. They finished in fourth place in Group B and did not advance.